Here it is: the debut edition of BK's list of the most powerful, groundbreaking, influential and all-round important people in Bangkok food and drink. And believe us, this wasn't easy.
Why, for example, wouldn't we include Bill Heineke and his empire of pizza, fried chicken and ice cream? Or what about Tan Oishi, who sold the city on cheap sushi buffets? In the end, we decided importance wasn't about who's made it rich, but who's done the most to move Bangkok's food scene forward.
This is also a list about dining and drinking, not partying. So sorry, David Jacobson, while we love Smalls and can't wait to drink there with Bangkok's chefs and hospitality people, that's not quite what this list is about. Same goes for the food writer and journalists, as important as we like to think we are.
We've chosen people who've created a movement. They produce food and drink which puts quality first. They've grown small businesses into mini empires found all over town. In some cases, they've even taken the world by storm.
So while we can feel the fallout from this list already—"Why isn't so-and-so in there?" "Seriously, you picked that guy?!" "
BK
doesn't know s***!"—we're confident that everyone in the Food & Drink Big 50 in some way shaped the city's restaurant and bar culture for the better.
---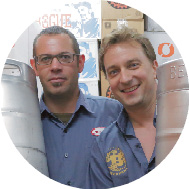 Aaron Grieser and Brian Bartusch
When a pair of home-brew geeks from the States, gave up their cushy jobs in Bangkok back in 2012 to import American craft beers, few could have foreseen the impact it would have on the city's drinking scene. Fast-forward six years and you'd be hard-pressed to find a beer bar that doesn't stock Beervana imports like Rogue or Anderson Valley. Convincing us it's perfectly sane to spend B250 on a beer—we'll raise a glass to that!
Aman Sachdev
Great as
La Casa Nostra
is, that's not why Sachdev's here. His adjoining wine retail business,
Global Vineyards
, supplies to L'Atelier, Suhring, Gaggan—a who's who of Bangkok fine dining. Just as amazing as the labels is a super-low markup policy. If you're not buying from him, then you're buying from the wrong person.
Andrew Martin, Napol Jantraget and Saki Hoshino
One of the rising forces in Bangkok dining,
80/20
's culinary team have forged a whole new genre of Thai food utilizing local ingredients. Martin was named Best Young Chef 2017 in this year's Top Tables. Together they curate one of the city's most exciting restaurant packages.
Attapon De-silva, Phaothong Monkongwongcharoen and Vipop Jinaphan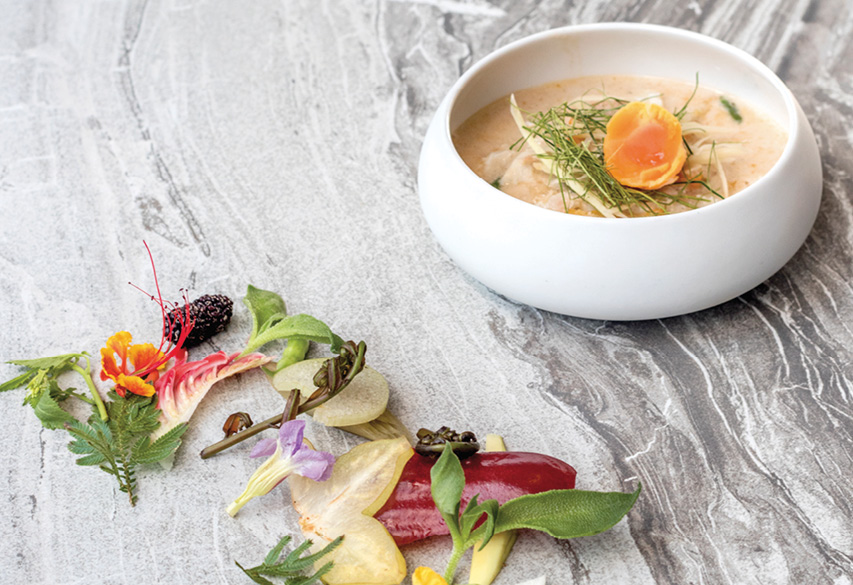 Bee Satongun and Jason Bailey
While the chef-couple define
Paste
's menu as "royal, creative Thai cuisine based on recipes from between 1870-1930," you can really feel their personality in each dish, which is not always the case at other traditionalist kitchens. Their dedication to incredibly diverse, fresh flavors has made the restaurant a fixture in the Top Tables' Top 10.
Ben-David and Dannie Sorum
Are we living a little in the past here? The Swedish duo's
Rocket
might not be the unstoppable empire it once looked like becoming, but it's impossible to imagine modern Bangkok coffee culture without them. Anyone old enough to remember Flow will also know they taught us a thing or two about cocktails.
Bill Marinelli
Loud and proud, Bill Marinelli is Bangkok's no. 1 champion of sustainable seafood practices. When he's not importing the freshest, wild-caught seafood, he's preaching his message against fish farming to the F&B community. If more people listened to him, this city would be a better place. Taste what the fuss is about at his own
Oyster Bar
.
Chanond Purananda
Ask many Bangkok bartenders who kickstarted their passion for cocktail making as a career, and they'll say this guy. Chanond was one of the founding partners in
Hyde & Seek
, a cocktail space that looks more like a pub and launched dozens of mixology talents on the Bangkok scene. His taste in tartan pants is as legendary as his drinks.
Chalermpon "Van" Rohitratana and Karn Liangsrisuk
The surly mixologist and chef duo behind Phra Athit's burger institution
Escapade
are notorious for putting food and drink standards before smiling service. As one of the early drivers of customized cocktails, Karn's concoctions make use of ever-changing rare, fresh and infused ingredients. They're joined by Van's comparatively no-nonsense burgers for one of Bangkok's great enduring partnerships.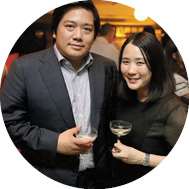 Choti Leenutaphong and Debby Tang
Any bartender from the Foodie Collection stable of
Vesper
,
Il Fumo
and, the latest addition,
La Dotta
, is basically guaranteed to have higher standards than the rest of town (see Milk Pailin, below). Vesper in particular has been a hub of new-wave cocktail culture—you'd forget you were in Bangkok if it wasn't for the 7-Eleven across the road.
Chris Foo
Back before 72 Courtyard and The Commons, the hot spot in Thonglor was Seenspace, a community mall whose first floor became a buzzing spot for nightlife thanks to a recently closed
Brew Beers & Ciders
. Chris is the man behind it, and a leading force behind what has become a booming scene for import craft beer, after working with brands like Beervana. You'll also find him pouring drinks and having a laugh at The Commons'
Beer Cap
.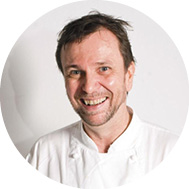 David Thompson and Prin Polsuk
Thompson's been very busy back in his native Australia recently, but
Nahm
has been in safe hands with head chef Prin Polsuk. When it ranks no. 28 on the World's 50 Best Restaurants, you can bet it was Prin's food—made from scratch, the traditional way—which won the voting panel's approval.
Duangporn Songvisava and Dylan Jones
At
Bo.lan
, the gap between Thai fine dining and Thai comfort food really hits home. Since 2009, the chef couple have constantly raised the bar for genuine royal Thai cuisine, researching recipes, tracking down former palace chefs, continuing their path towards a zero-carbon footprint, and pushing diners to increasing extremes.
Fred Meyer and Adit Vansoh
The French restaurateur is behind some of the city's best pizza (
Pizza Massilia
), has won a 30th place spot on Asia's 50 Best Restaurants (
Issaya
), and just opened the American smokehouse Phrom Phong needed (
Le Cochon Blanc
). His longtime director of operations, Adit Vansoh, redefines what good service means in Bangkok.
Gaggan Anand
Gaggan
sets the standard when it comes to dinner as theater. If you're lucky enough to get a table at his white-washed Lang Suan house, expect dinner to last four hours and feature constant interruptions from the larger-than-life man himself. Oh, and he's won Asia's 50 Best Restaurants three years in a row.
Ian Kittichai
From potato chip packets to TV cooking competitions to adverts for doughnuts, "Chef Ian" has become a brand in his own right. Back in 2010 he had his part to play in the gastro-pub dining revolution thanks to Hyde & Seek, but these days he's ensuring Thai food stays on the regional fine-dining watch-list with Issaya.
Jess Barnes
Two years ago, Barnes packed up his pans and shut the door on a kitchen that redefined casual Bangkok dining. Everything that's opened since has looked something like Opposite Mess Hall, but nothing has captured the heady enthusiasm of those days, Bangkok's Great Culinary Leap Forward. We can't wait for his upcoming Thonglor return.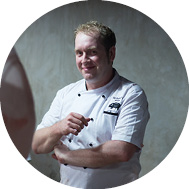 Joe Sloane
From selling British-style bangers to expat teachers,
Sloane has become the posterboy for Bangkok's farmers' market movement thanks to sausages and porky meat spreads that owe their origins to pigs who've led the happiest of lives—until meeting
Sloane
's butcher's block (yup, he does the dirty work himself). Find them on the menu of every hipster joint in town.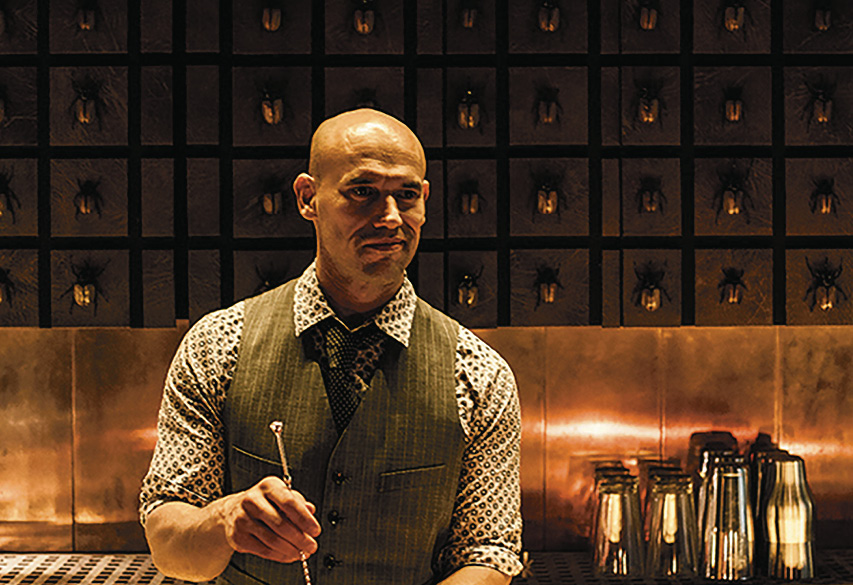 Joseph Boroski
When five-star hotels need a drinks list that tells the world they know about cocktail trends, they call Boroski. So does Soho Group (see Rohit Sachdev, page 10), as well as steampunk mastermind Ashley Sutton (Iron Fairies). The man's a drink-making institution, and his own
J. Boroski
bar on Thonglor was doing no-menu before everyone else.
Jarrett Wrisley and Paolo Vitaletti
First there was
Soulfood
, which gave Thonglorites somewhere with all the warm-wood paneled, Edison light-bulb style of a Williamsburg tapas bar—only with Thai dishes so good it's still here seven years later. With Roman chef Vitaletti as his culinary partner, Wrisley's since blessed Bangkok with its default Italian of choice,
Appia
, as well as the ever-expanding
Peppina
empire. Together, the pair make food you want to eat in an environment where you want to meet your buddies on a Friday night. More of the same, please.
Kamolsut Dabbaransi
In an age when we still had to Google words like
matsuzaka
,
omakase
and
aburi
, the
Mugendai
team was sourcing and importing buttery beef, fish straight from Tsukiji, and letting us know what a chef-driven Japanese meal should taste like. Kamolsut even brought us Pierre Herme, too.
Kan Navikapol and Supavich Vongvivat
Smiling Mad Dog is the reason why you get to drink all those imported craft beers in Bangkok. Almost 20 American brands and BKK rights to Scottish craft-beer powerhouse, BrewDog, make them one of the biggest in the business.
Kim Wachtveitl
He's a partner in
Quince
, but it's not his produce-driven European bistro which puts Wachtveitl here. His boutique bottle importer,
Wine Garage
, kickstarted a biodynamic, small-batch wine revolution in Bangkok, steering us away from safe, mass-produced wine mainstays.
Kulapat "May" Kanokwatanawan
Dessert cafes weren't a thing in Bangkok before
After You
. Even if super-buttery, honey-drenched toast isn't to your taste, you have to admire the brand's staying power. To this day, the cafe's many locations are mobbed.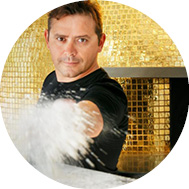 Luca Appino
The abundant Italian restaurant scene in Bangkok leaves space for few names to shine. But Appino has made his presence felt both at his own
La Bottega di Luca
, as well as while overseeing the kitchens of
Il Fumo
,
Vesper
and
Pizza Massilia
.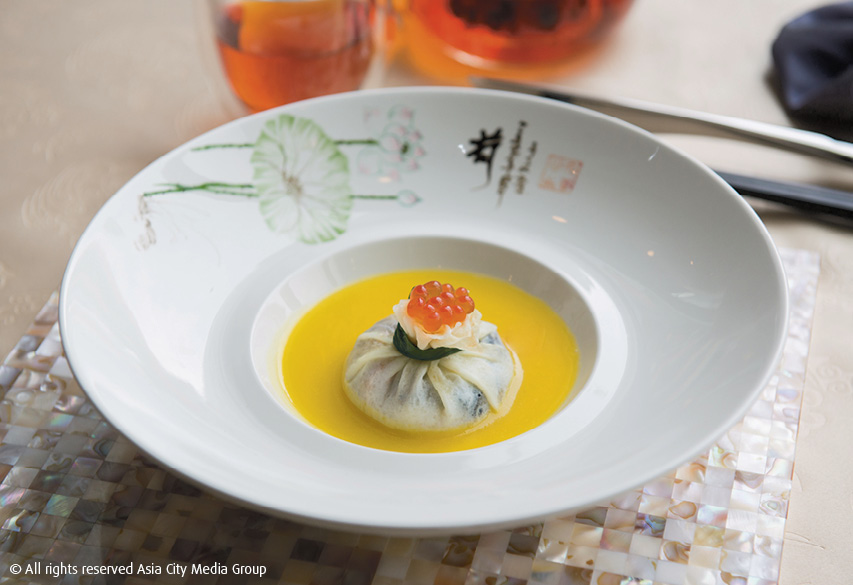 Man Wai Yin
Chef Man
has consistently made Top Tables' top 30 (no. 11 this year). His French-inspired Chinese restaurant
M Krub
also makes the Official Selection. On top of these, he has the casual Hong Kong cafe-inspired
Chairman
.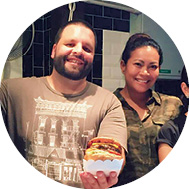 Mark and Honey Falcioni
Daniel Thaiger
brought us food truck culture in 2013, selling out in hours and forming massive queues wherever it parked. Their burgers can now also be found in the intimate wedge of hipster cool
Crying Thaiger
, as well as at new venture
Stax
.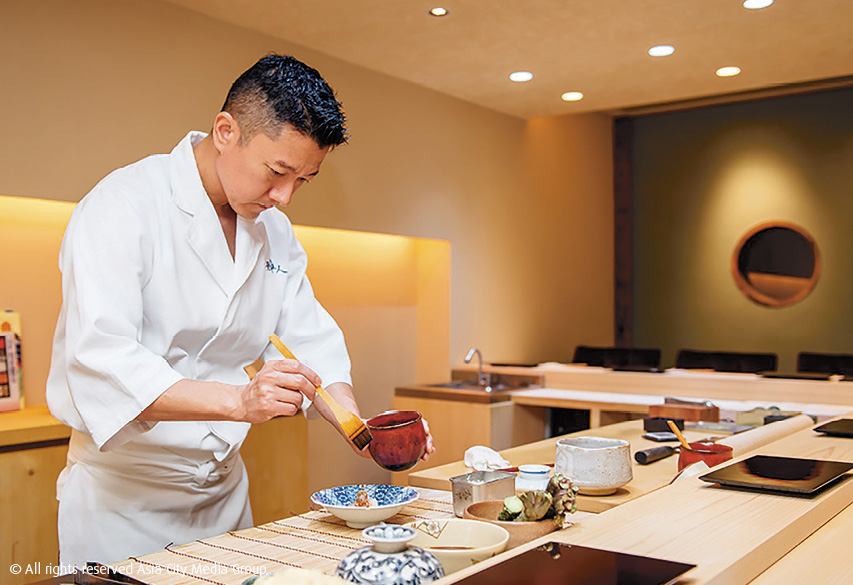 Masato Shimizu
At the age of 29, while working in the kitchen of Jewel Bako in New York, Masato Shimizu became the youngest chef in NYC to win a Michelin star. Now, he works in Bangkok. While our city counts some 3,500 Japanese restaurants,
Masato
sits at the top of a competitive niche for omakase dining. You'll be lucky to get a seat without notice.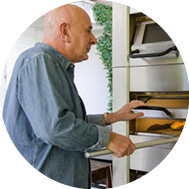 Michael Conkey
Want to know where the buttery, plump brioche to that Thaiger burger came from? Or how about that crusty baguette at Quince? Of all the new-wave bakers to take over Bangkok over the past few years, it's Conkey's which has won the most approval from Bangkok chefs in need of a damn fine bread basket.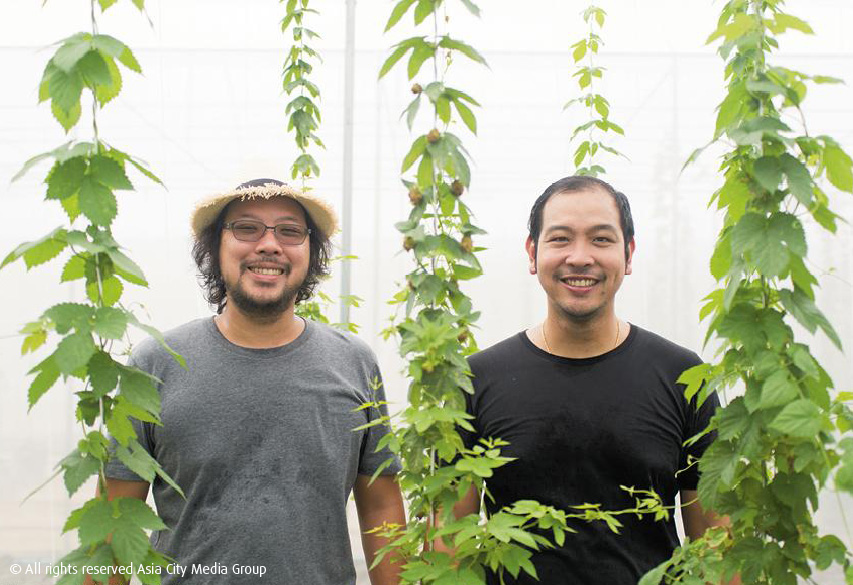 Nattachai and Teerapat Ungsriwong
Not content with having their
Devanom IPA
beer named Thailand's best IPA at the 2016 Beercamp: Fightclub competition, these brothers have gone on to launch the country's very
first hops farm in Nonthaburi
, where they grow over 26 different hop flowers.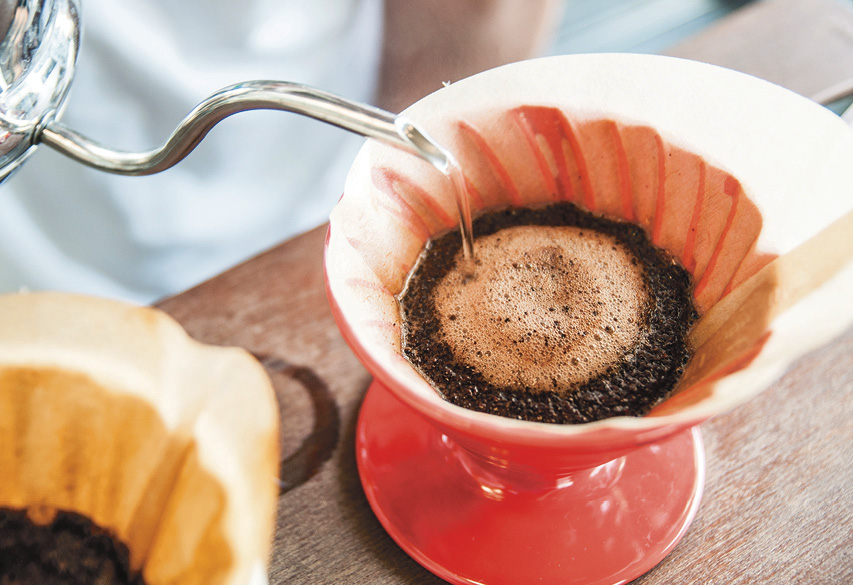 Natthiti Ampriwan and Piyachart Trithaworn
Since 2012,
Gallery Drip Coffee
has been an oasis of zen in sweaty Siam. Doing everything by hand, artist-owners Piyachart Trithaworn and Natthiti Ampriwan approach their drip coffee with all the ritual of a Japanese tea ceremony. In particular, it's their championing of ethical coffee farmers in Northern Thailand that's helped the local coffee scene go from strength to strength.
Niks Anuman
Chinatown's Soi Nana was little more than a tapas restaurant and sparsely-used art space before Niks bought in back in 2015. With
Teens of Thailand
, he not only helped breathe new nightlife into these crumbling streets, but also gave Bangkok the singularly-focused gin bar it didn't even know it needed. When he's not behind the bar mixing drinks, he's traveling the region showing people how it's done properly.
Nooror Somany Steppe
Before the Nahms and Bo.lans,
Blue Elephant
's regal Sathorn mansion was Bangkok's byword for posh Thai grub. Head chef Nooror Somany Steppe sold the world (or at least Western Europe) on Thai fine dining with the first Blue Elephant in Brussels in 1980. Bangkok's branch didn't come along till 2002. Nooror and daughter Sandra still run a packed dining room.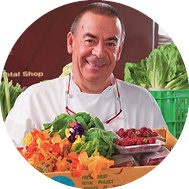 Norbert Kostner
Kostner was executive chef at the Mandarin Oriental for 40 years. As culinary director, he's still pulling the strings at what are some of the most ambitious restaurants Bangkok's ever known. Born in the remote Tyrolean village of Ortisei, he's gone on to cook for HM King Bhumibol and become a pioneering adviser to The Royal Projects.
Pipatnapon "Piek" Pumpo
It only lasted a year before being shut down, but Piek's Let The Boy Die started an avalanche of bars tapping into Bangkok's nascent (and mostly illegal) homebrew scene. Now he's in Ekkamai with
Golden Coins Taproom
, which serves only strains of beer from the brewery of the same name (legally produced in Vietnam before before being imported back home). It's a formula we'll no doubt see more of.
Olivier Limousin
When
L'Atelier de Joel Robuchon
opened in 2014, we were amazed to have a branch of the fine-dining empire in our city. Over time, its head chef has emerged as his own man. It's Limousin who works with the Royal Projects to find the highest quality, seasonal produce. He's the one keeping a watchful eye on the open kitchen, popping out to chat with his well-heeled regulars. It's his recipes which provide the nightly master-class in elegant culinary perfection.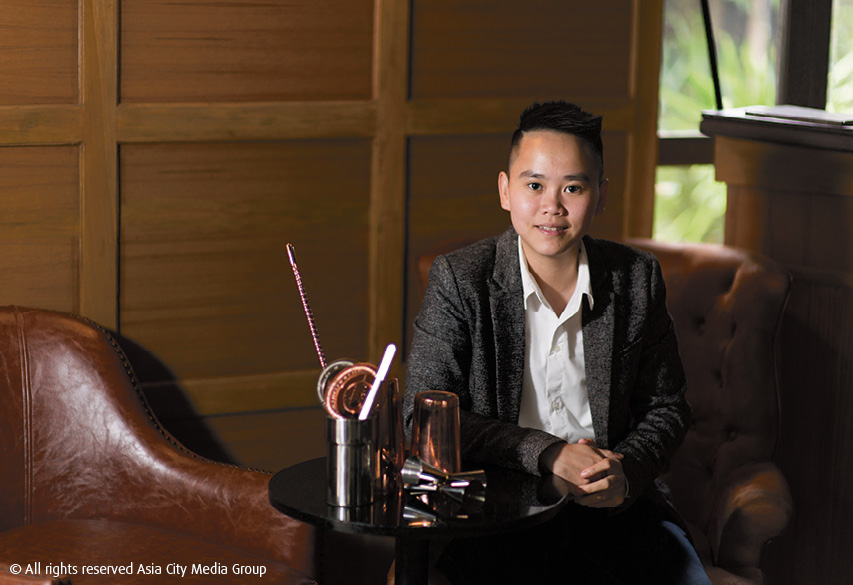 Pailin "Milk" Sajjanit
Milk was crowned the best bartender in Thailand by World Class cocktail competition in 2016 before she went on to win the Southeast Asia round. She left Vesper earlier this year to become a bar manager at St. Regis's
Zuma
. If you've ever tried her Japanese margarita, which switches lime juice for Japanese yuzu citrus and salt for the tang of
yuzukosho
, you'll understand what the fuss is about.
Pit Teong "Pote" Lee
In the era between hotels and imported Michelin-starred brands (we're talking around 2010-2014, here), Bangkok fine dining had Water Library. The space at Chamchuri continues to keep pace with the flashest of names from abroad, while the defunct Water Library Thonglor was an extreme chef's table pioneer. And then there's his empire of dim sum and wine shops.
Rohit Sachdev
Thanks to Rohit and his company, Soho Hospitality, there's still plenty of good reasons to brave Sukhumvit Soi 11.
Charcoal
,
Havana Social
,
Above Eleven
and the latest opening this year,
Brasserie Cordonnier
, are basically the only reasons we go down there. Above Eleven now also has another branch in Bali.
Ronnaporn "Neung" Kanivichiporn
When Bangkok bartenders finish shift, they head to Neung's
Backstage Bar
and test out rare infusions and weird flavor combos on each other, before letting the rest of us pay B400 for them. This makes it one of Asia's 50 Best Bars (18th, to be exact). He also won Thailand's World Class Cocktail competition in 2014 and 2017.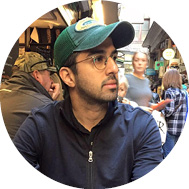 Sid Sehgal
Thanks to
Dressed
, the U.S. chain which Sehgal imported to Bangkok, office workers around Sathorn and Asoke can finally keep track of the lunchtime calories. But the more important reason he's here is
Indus
, the Indian restaurant which refuses to sit still despite a decade of success. The best curries in Bangkok? We think so.
Somkiat "Joke" Pairojmahajkij
Chef Joke is behind the Old Town's most beloved food spots. His flagship Mediterranean restaurant
Seven Spoons
has kickstarted so many dining trends we've lost count, but he also gets massive kudos for the likes of
Mad Moa
,
Hazel's
and, his latest beef soup spot,
Ten Suns
. He played a big hand in Thonburi's new creepy-crawly restaurant,
Insects in the Backyard
, too.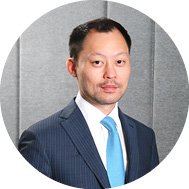 Sorapoj Techakraisri
As if building Bangkok's tallest building, MahaNakhon, wasn't enough, Sorapoj has filled it with some of the city's most ambitious dining projects:
L'Atelier du Joel Robuchon
(see Olivier Limousin, above),
Morimoto
,
M Krub
. And don't forget; he's also the man who brought us the
Dean & DeLuca
empire.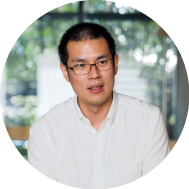 Teerachai Limpaitoon
Teerachai's zen-like
Peace Oriental
teahouse has done what imported names like Harrod's and TWG never could: sell Bangkok hipsters on tea. But don't be fooled, the crisp, modern space is just as appealing to serious tea lovers, who come to explore the world of full-leaf, fuss-free oriental tea. His ice cream inventions also put the rest of the town's to shame.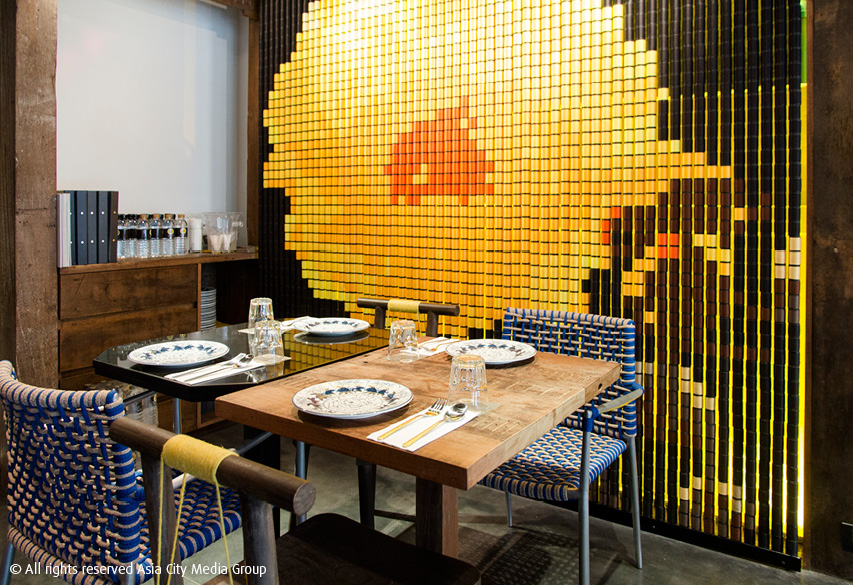 Thanaruek "Eh" Laoraowirodge
Vibrant, delicate, original yet devoid of any trendy tweaks, Eh approaches Thai food in a way that's honest but refined, whether it's at the Trat-meets-Isaan dining room of
Supanniga Eating Room
or the somtam-pounding shop-house of
Somtum Der
. Who cares that Somtum Der in Brooklyn once won a Michelin star? We need him here.
Thitid "Ton" Tassanakajohn
Chef Ton has dominated Top Tables over the last few years with three of his outlets: the flagship modern Thai fine dining
Le Du
(no. 9 in 2017), casual family-recipe Thai restaurant
Baan
(no. 23 in 2017) and the defunct street food-inspired modern Thai restaurant
Baa Ga Din
. Catch him on TV as a judge on
Top Chef
.
Thomas and Mathias Suhring
Within only a year of opening, their eponymous restaurant earned them a spot in Asia's 50 Best Restaurants, and has since made it to the top spot of our annual Top Tables guide.
Suhring
has also redefined what we think of German cuisine.
Tim Butler
Heading the kitchen at
Eat Me
since 2010, chef Tim Butler's been responsible for ensuring the restaurant stalwart has never slipped from the minds of discerning diners thanks to his truly globally-inspired recipes that manage to still keep flavors comforting.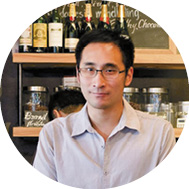 Varatt Vichit-Vadakan
Bangkok hipsters admire Varatt for pioneering a wholesome brunch place that's good for both photos and dining,
Roast
. The economics graduate then became Thailand's representative in the World Bartender Championship 2014, as well as a founder of
The Commons
, which has redefined the community mall.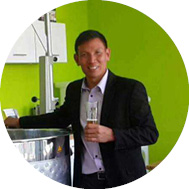 Wichit Saiklao
Making craft beer at home is still illegal in Thailand, but Wichit Saiklao of Koh Kret's Chit Beer Bar doesn't care. His beer-making school cut adrift on the Chao Phraya has launched a wave of homebrewers on the Bangkok bar scene who are pushing boundaries to make their products legal—and redefining what Thai beer means.