BANGKOK RESTAURANT
Le Du
This inventive restaurant uses modern cooking techniques to produce original and delicious Thai food.
The buzz: Since bursting onto the scene in 2015, chef Thitid "Ton" Tassanakajohn has become synonymous with modern Thai cooking. Follow-up restaurants Baan and Backyard by Baan have since played the comfort-food card, while a stint as judge on Top Chef Thailand has reinforced Ton's reputation for meticulous detail. But it's back at his original restaurant, with its contemporary reinterpretations of Thai classics, that his creativity comes to the fore.
The food: Across four- or six-course tasting menus, chef Ton applies techniques picked up at Michelin-star restaurants in the U.S. to Thai food, with extra emphasis on seasonality. Local produce, sourced from suppliers nationwide, provides the backbone for dishes like a deconstructed pad kaprao made with strips of 30-day dry-aged tenderloin, barley and a sous-vide egg or a hefty river prawn daintily accompanied by pork belly jam. Topping it all off, Ton is also himself a certified sommelier with a taste for organic and boutique outfits.
The vibe: All clean lines and white surfaces, Le Du's original dining room shirks decor trends and lets you focus on your plate, where the sights, smells and flavors form true masterpieces. The second floor, with its bricks and dark lattice-work, allows for a moodier tete-a-tete.
Le Du is powered by a young Thai chef, Thitid "Ton" Tassanakajohn, who holds a degree from the Culinary Institute of America (CIA) and some experience in Michelin-starred restaurants The Modern and Jean-Georges. He has returned home to show off their creative cooking, which mixes modern techniques with bold Asian flavors, while the bar side of things is headlined by a strong wine list.
The result is both delicious and beautiful, with delicate, artful presentation. The vivid colors and contrasting textures translate into flavorful compositions. A tender, bright red strip of wagyu is matched with four carefully arranged heaps of yellow-green Nappa cabbage, both pickled and raw, whose acidity and crispness balance the beef's soft and savory character (B400).
A tad more chaotic in appearance, the heap of Thai porcini with pickled oyster mushroom, gourd, extra crispy chicken skin and chlorophyll is another careful equilibrium of textures and aromatic flavors (B400). Clearly, the chefs are selecting only the best local produce.
On top of the great veggies, the protein in all the dishes we've tried—octopus with crab mayo and chorizo (B390), glazed pork tongue (B720), corned venison from Ratchaburi (B790)—is consistently tender, tasty and cooked just right. Menus change every couple of months to reflect the season and perhaps that explains some early reports of inconsistencies, but that wasn't the case on our last visit.
Our only gripe is that the four-course menu (B990) gives you the flexibility to order the delicious meat dishes, these come at premiums of B200-350 per dish. And these are pretty small dishes, meaning big eaters should really go for the B1,590 seven-course set—except that does not include any of the beef, pork or venison dishes either. Maybe Le Du just needs to make our lives simpler by offering a third set above the B2,000 mark that would showcase their best dishes. Wine pairings are available for an additional B1,590 and given their list of organic and boutique producers, it's definitely worth a try.
We won't knock off points for the décor, but it's a bit cluttered and dark. While it avoids the industrial trend du jour, the Victorian touches are hardly any better. Just focus on your plate, where the sights, smells and flavors form true masterpieces. In our view, Le Du is currently one of the most exciting kitchens in town.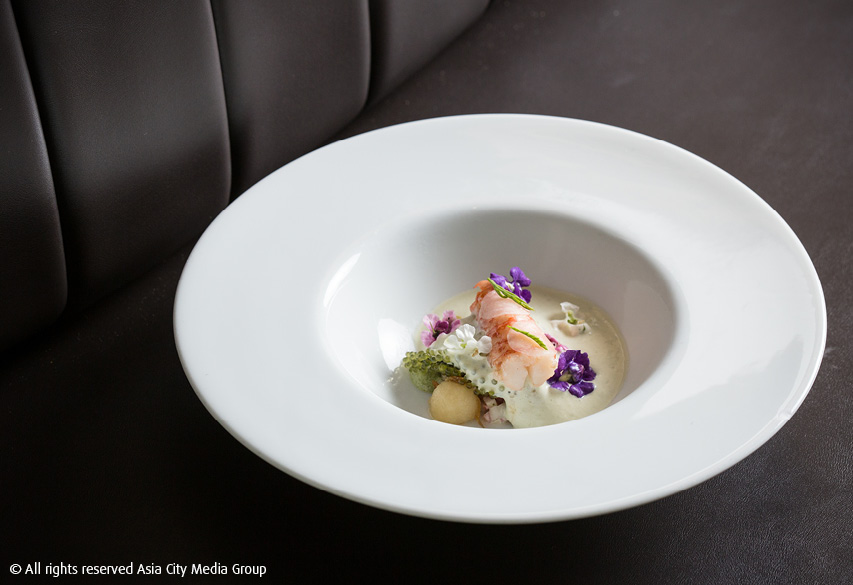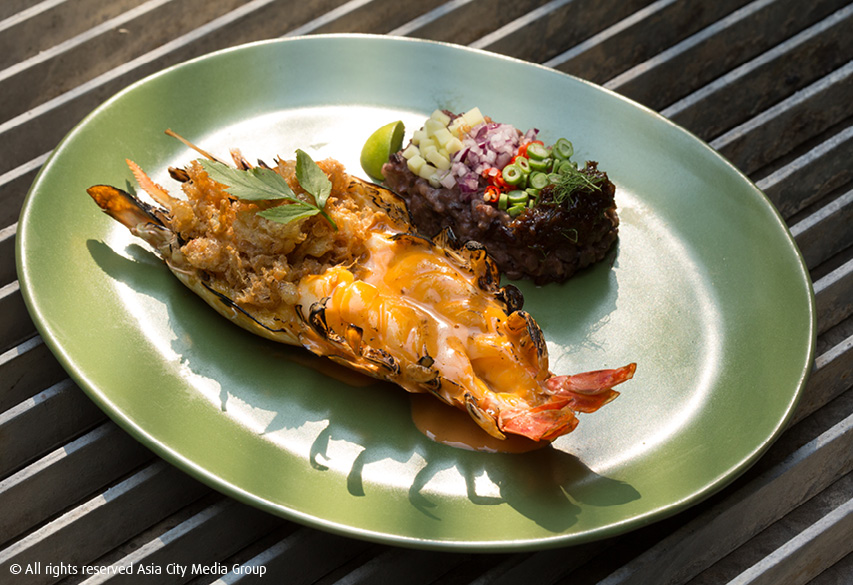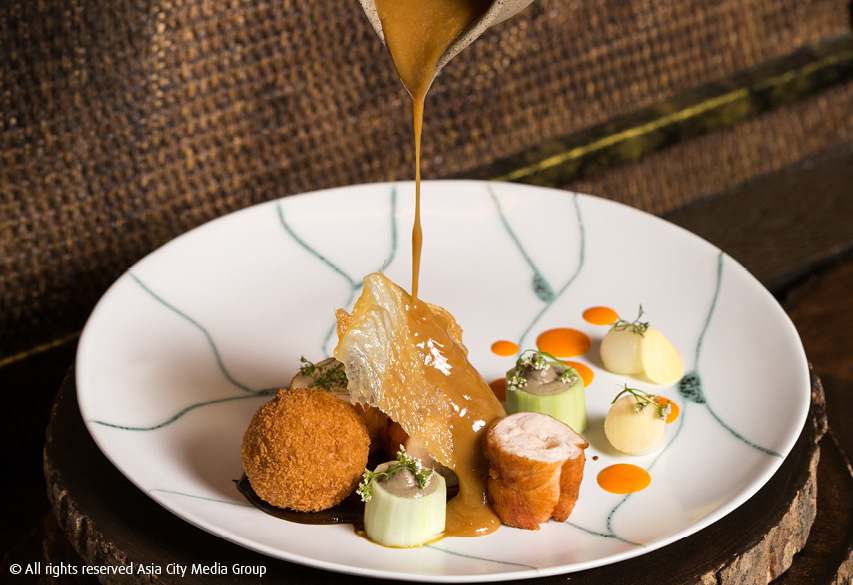 ---
This is what a meal at one of Bangkok's most inventive Thai restaurants looks like:
Venue Details
Address:
Le Du, 399/3 Silom Soi 7, Bangkok, Thailand
Phone:
092-919-9969
Website:
www.ledubkk.com
Area:
Silom, Sathorn
Cuisine:
Thai
Price Range:
BBBB

Open since:
November, 2013
Opening hours:

Mon-Sat

6-11pm

Nearest train
BTS Chong Nonsi
Reservation recommended, Parking available
Report a correction