BANGKOK RESTAURANT
Kiri Tsukemen
And it's already causing long queues.
The buzz: The people behind Thonglor's beloved Kansai udon specialist Tsuru recently unveiled Kiri Tsukemen their new joint specializing in tsukemen, a separate bowl of freshly made noodle paired with various dipping sauces. Each option arrives with a burning stone bowl to keep your experience going.
The decor: Situated above the building next to its elder sister joint, Kiri Tsukemen is as compact as it gets, with an L-shaped wooden counter bar enclosing the kitchen where heat and smoke from the noodle making takes over the entire space. Choose a seat in the middle of the counter to see chefs rolling their tsukemen into shape for the bowls.
The food: The menu—just like its compact space—sees their thick, bouncy noodles (B350) laden with slices of sous vide pork shoulder, fermented bamboo shoot menma, and perfectly soft boiled egg with a dipping sauce of your choice. Here, you get to choose from five different dipping sauces, boasting both tonkotsu (pork bone) and chicken bone broth. We loved the seabura, a simmering broth made from pork back fat, with an end result that is delicate, yet rich, bursting with sheer umaminess. Those who want to prick their taste buds with intense burning flavors can go for their kara tsukemen, a boiling hot bowl of tonkotsu broth sprinkled with piquant chili powder; the owner tells that if that doesn't satisfy you, simply add their homemade rayu (Japanese chili oil sauce) to shake your senses. If you prefer something lighter, try their yuzu shio, subtly sweet but not too sour from the citrus—so refreshing you won't notice where all of your noodles went. Once you run out of the noodles, order a bowl of rice and pour it into the dipping bowl to enjoy the rice porridge. There's also the cold ramen option, hiyashichuka (B350), offering a mouthwatering slurp of chilled noodles and velvety slices of chashu.
Why we'd come back: People lining up for ramen are nothing new in Bangkok. But for tsukemen, it's a somewhat different story as the sheer number of the latter can't hope to compete. At Kiri Tsukemen, this place ticks all the boxes people are looking for in ramen joints: hearty portions, variation, and a somewhat close proximity to public transport. All of that said, we're quite sure Thonglor office people will bookmark this place for their lunch and afterwork meal. By Porpor Leelasestaporn.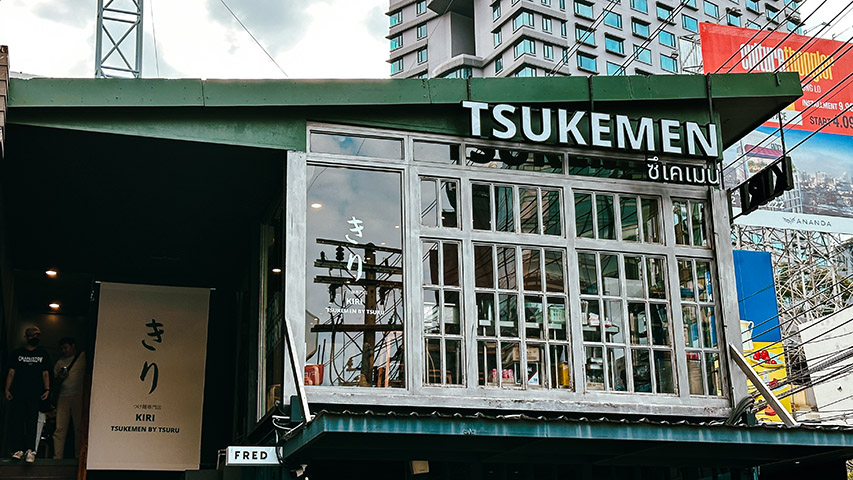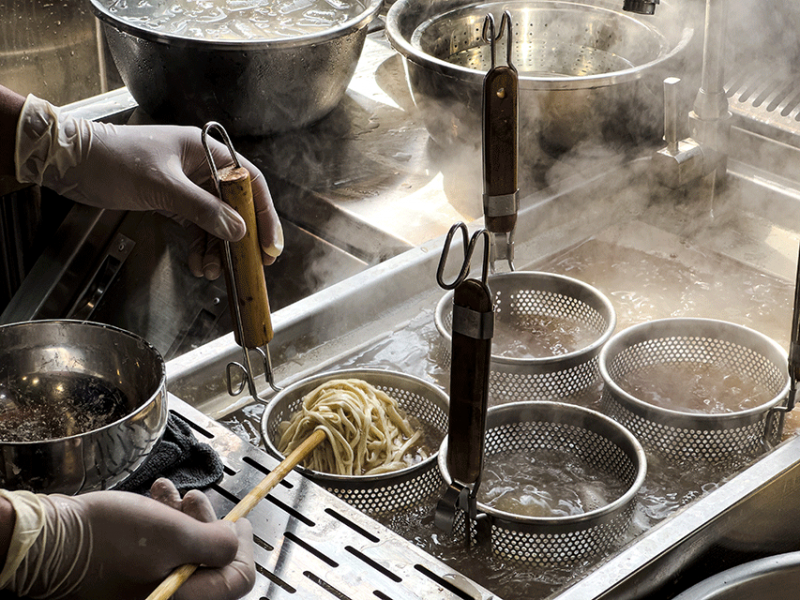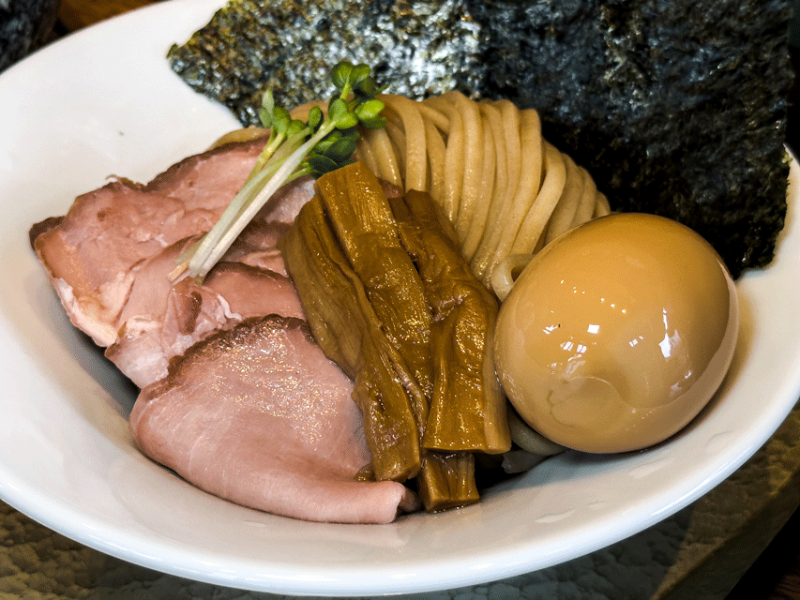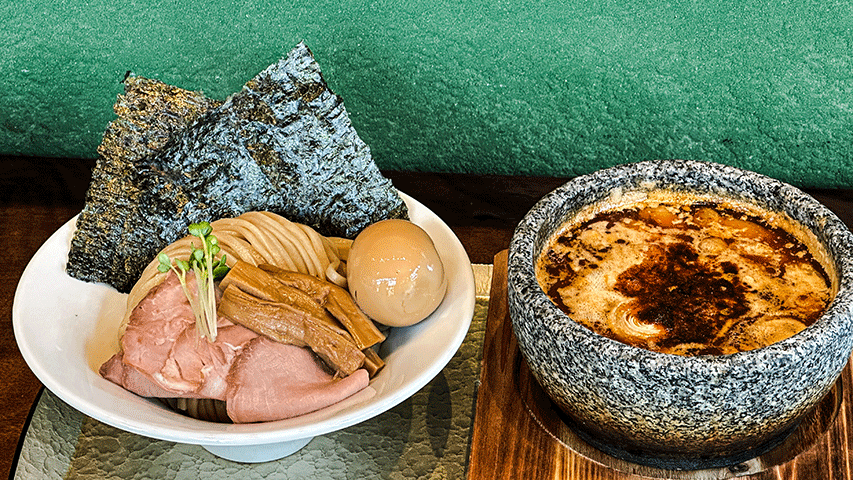 Photo: Porpor Leelasestaporn / BK Magazine
Venue Details
Address:
Kiri Tsukemen, 64 Thong Lo Rd, Bangkok, Thailand
Phone:
065-295-8989
Area:
Thonglor
Cuisine:
Japanese
Open since:
January, 2023
Opening hours:

daily

11am-3pm, 5-9pm

Report a correction