BANGKOK RESTAURANT
Gaggan
Chef Gaggan Anand interprets regional Indian dishes with wow-worthy techniques.
The buzz: Is Gaggan Anand Asia's most famous chef? With a Netflix Chef's Table special and a string of wins at Asia's 50 Best under his belt, there's no doubt. And for what? Tasting menus that chart around 25 courses of Indian, Japanese, Tibetan and Thai flavors skewed beyond all recognition into everything from Minion ice pops to lumps of coal.

The food: Clear three hours of your schedule, come hungry and don't mind eating with your hands. In the tradition of Japanese omakase, Gaggan has mostly dispensed with the need for cutlery, instead designing his transcendent courses—momo dumplings bursting with pork curry, grape juice and garlic; reinvented Indian snacks like idli and murukku—into individually prepared bites. Theater has always been a part of Gaggan's cuisine, whether its cauliflower ice cream disguised as a stick of white asparagus or (an Instagram star almost as famous as Gaggan himself) "Lick it Up," which arrives to the tune of Kiss and requires guests to literally lick strips of mushroom, pea and shaved truffles off their plate.

The place: Despite the fame, Anand remains a regular master of ceremonies around his 13-seat chef's table (The Lab), displaying a truly inspiring level of energy and love for the task. His team of sommeliers, led by Vladimir Kojic (see page 80), show an equal verve for extolling the virtues of weird and wonderful labels to guests both in The Lab and out in the refined, colonial-style white-washed dining room.
The buzz: Welcome to Asia's most famous restaurant. Gaggan has won Asia's Best Restaurant for four consecutive years (from 2015-18), in addition to picking up two Michelin stars on the guide's debut in Bangkok. And for what? Tasting menus that chart around 25 courses of Indian, Japanese and Thai flavors skewed beyond all recognition into everything from Minion ice pops to lumps of coal.
The decor: The white-washed, colonial-style dining rooms (the Gaggan property was once a residential home, and is still subdivided into upstairs and downstairs rooms) are about the only vestige left of the restaurant that Anand opened back in 2010. But while there's a certain charm to the balloon-back chairs and white tablecloths, the real action at Gaggan goes down in "The Lab"—an imposing, glasshouse extension that serves as a 13-seat chef's table. Here, around a chunky slab of wood, guests are treated to a sermon on the origins and thought process behind every dish—often by Gaggan himself.
The food: You have a choice between the 25-course tasting menu at B5,000/a head or nothing. That makes eating at Gaggan a three-hour event that's half dinner, half TED talk. Some of it is pure spectacle—the dish called "Lick it Up" (a splodge of truffle, green peas, fenugreek and tomato that you're literally instructed to lick from the plate) arrives to the accompaniment of Kiss on full volume—while other parts are a hushed deconstruction of food history. Gaggan's curry, for example, has evolved into raw scallops dressed only in chili oil, curry leaf oil, shallots and a quenelle of cream. It all flies with the culinary seasons of Thailand, and everything save for a couple of courses you eat with your hands. Don't worry, though; among the history lessons and life-of-Gaggan mythmaking there's no shortage of stunningly comforting flavor morsels, whether a perfectly executed seekh kebab, an intense, blast-frozen aubergine cookie, a curried chicken liver and banana hors d'oeuvre, or a lobster dosa that you eat like a taco.
The drink: Don't come looking for your favorite big Bordeaux. The sommeliers have grabbed hold of the wine menu at Gaggan and driven it down a natural, biodynamic route that's as unconventional as Gaggan's dishes. They have a cellar of some 5,000 bottles to play with, and shake up the wine pairing menu (an additional B4,000) on a nightly basis. One course you might get an Australian Semillon that's been undergoing six months' malolactic conversion (ask Google) in the bottle, while another might spotlight the rustic, cider-like flavors of an orange Chardonnay. If all this sounds like hard work, he'll also offer a more "classic" pairing for those who want it. Gaggan operates a strict no-corkage policy, so don't expect to turn up looking the big shot with a bottle of Petrus.
The crowd: Anyone who keeps an eye on world's-best-restaurant lists. The current wait list for a reservation is 4-6 months.
Why we'd come back: Dinner at Gaggan is a show. It's theater built around brilliantly prepared food that's produce-driven but doesn't take itself seriously. Yes, it's over the top and silly, but it's also completely absorbing. We challenge anyone to spend three hours in one of Gaggan's sermons and not leave a convert to his way of doing dinner. Oliver Irvine
This profile was written based on a visit to Gaggan in Jan 2018.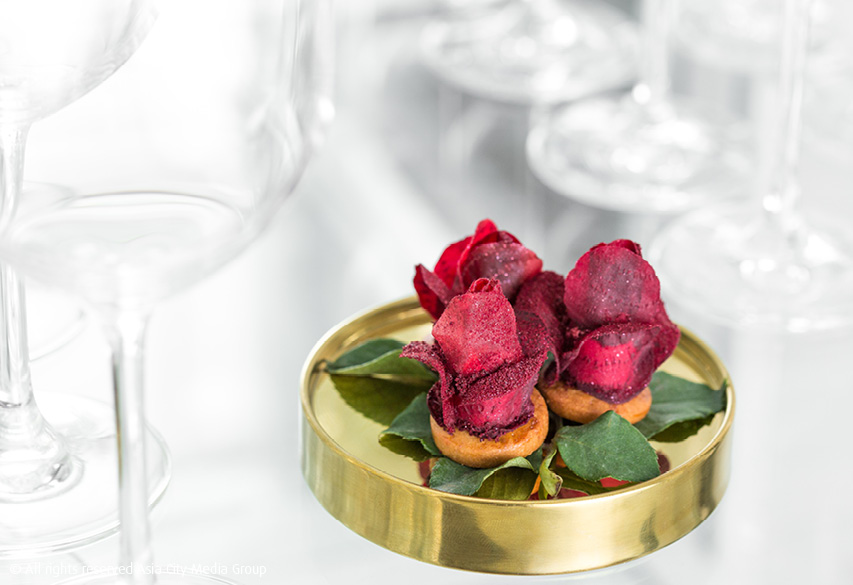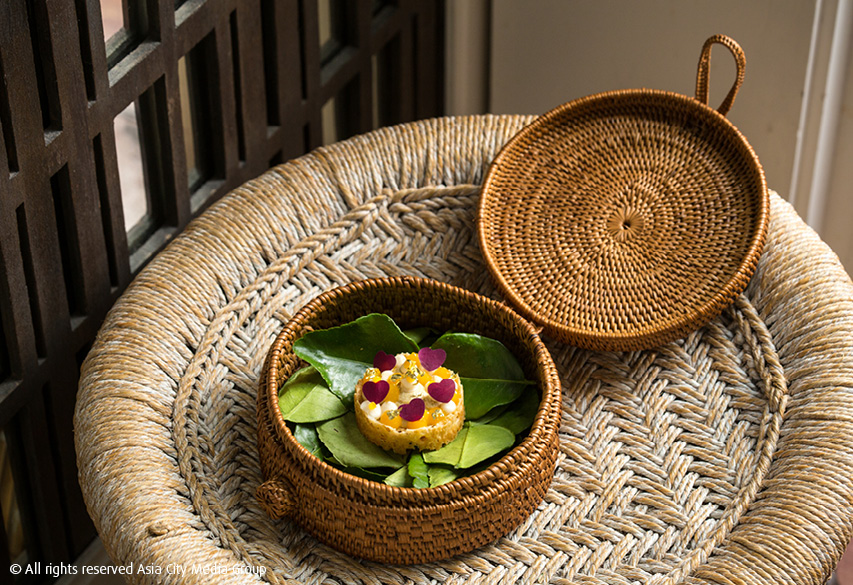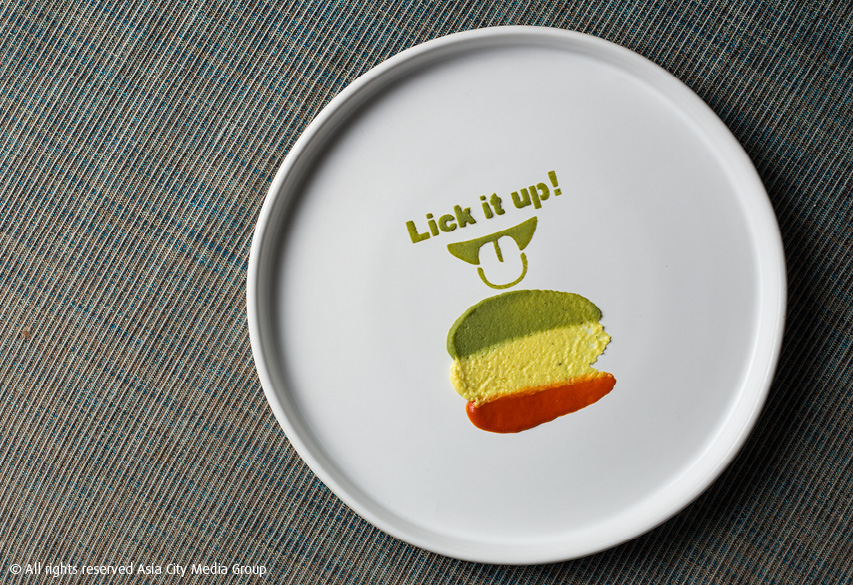 ---
#2 in BK Magazine's Top Tables 2017. This is what a meal at one of Bangkok's best restaurants looks like:
Venue Details
Address:
Gaggan, 68/1 Lang Suan Rd., Bangkok, Thailand
Phone:
02-652-1700
Website:
www.eatatgaggan.com
Area:
Phloen Chit
Price Range:
BBBBB

Open since:
January, 2011
Opening hours:

Mon-Sat

5-10pm

Nearest train
BTS Chit Lom
Reservation recommended, Parking available
Report a correction