BANGKOK RESTAURANT
Nahm
This Michelin-starred restaurant serves fiery, multi-course Thai set menus.
In the post-David Thompson era, new driving force Pim Techamuanvivit ensures this seasonally devout Thai fine-dining pioneer receives just as much superlative praise thanks to its bold, never-compromising flavors. Head chef Suraja "Jan" Ruangnukulkit supports Pim in her pursuit of the ultimate Thai curries, salads, relishes, soups and stir-fries.
This review took place in February 2020 and is based on a visit to the restaurant without the restaurant's knowledge. For more on BK's review policy, click here.
---
Under the reign of David Thompson and Prin Polsuk, Nahm became essential eating. It won awards, ignited movements, became known worldwide. How do you take over and put your own stamp on such a commanding presence? That's exactly the question Bangkok-born chef Pim Techamuanvivit is trying to answer.
First things first: Pim is as decorated as Thompson, even if not as well-known on the Bangkok dining scene. Before she joined Nahm in 2018, she transitioned from Silicon Valley to successful food blogger and then chef-owner of San Francisco's Michelin-starred Kin Khao, a restaurant that NY Times food critic Mark Bittman called "the most exacting Thai restaurant in which I've ever eaten." Then, she came to Bangkok as a "consultant chef" and helped Nahm retain its Michelin star in the 2020 guide.
It's somewhat surprising, then, that there has been so little buzz around the work Pim is doing at Nahm. We popped in recently and found the restaurant was practically empty. Its black booths, polished black-tiled floors, gilded accent wall and synthesized easy-listening soundtrack suddenly seemed so spa-like. But then the food comes (available in set menus; from B740/person at lunch and B2,500/person at dinner).
Gone are the bold, in-your-face flavors you might remember. The restaurant's identity now asserts itself through technique and balance. The ngob talay—served here with blue swimmer crab, chunks of prawn, red grouper, wild ginger and red curry paste—is one of the best takes on grilled ho mok we've ever had: rich, creamy, smoky and spicy, all flavors perfectly complementing one another. The tom gati gai (savory coconut soup with chicken), which uses green mango to impart sweetness and sourness, is divine. So is the earthy, smoky grilled squid stir-fried with cardamom shoots and salted egg yolk. In these, home-cooking meets carefully sourced ingredients and the deft hands of chefs who carry on Nahm's detail-oriented legacy.
Yet while some dishes really nail it, others leave you wanting more. Or less. With the gaeng bon (sour Isaan curry with snakehead fish) and beef massaman curry, the kitchen team is heavy-handed with the fish sauce. And desserts like "temptations of rice" (featuring rice five ways) are curious notes to end on, neither vibrant nor very memorable.
It's hard to say if Nahm is still essential eating. We can't help but think the place would benefit from having Pim around every day, further crafting the restaurant in her own image.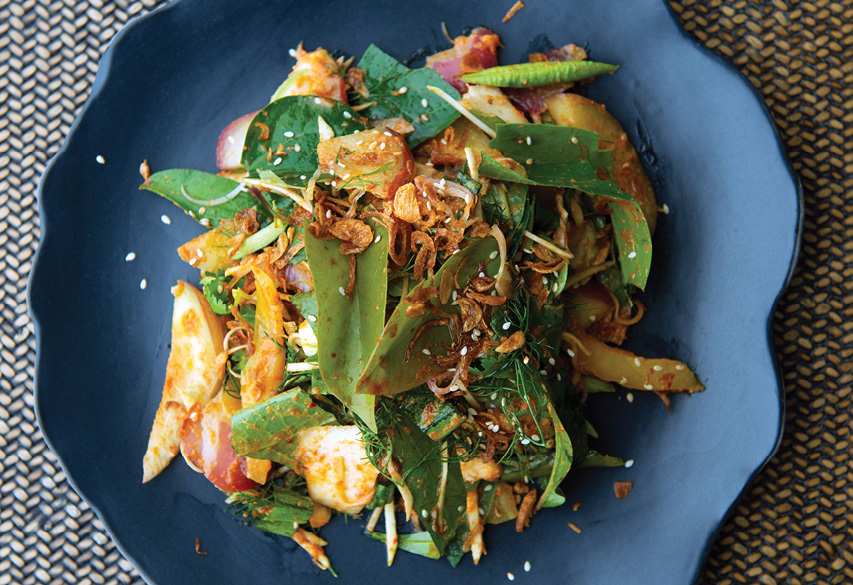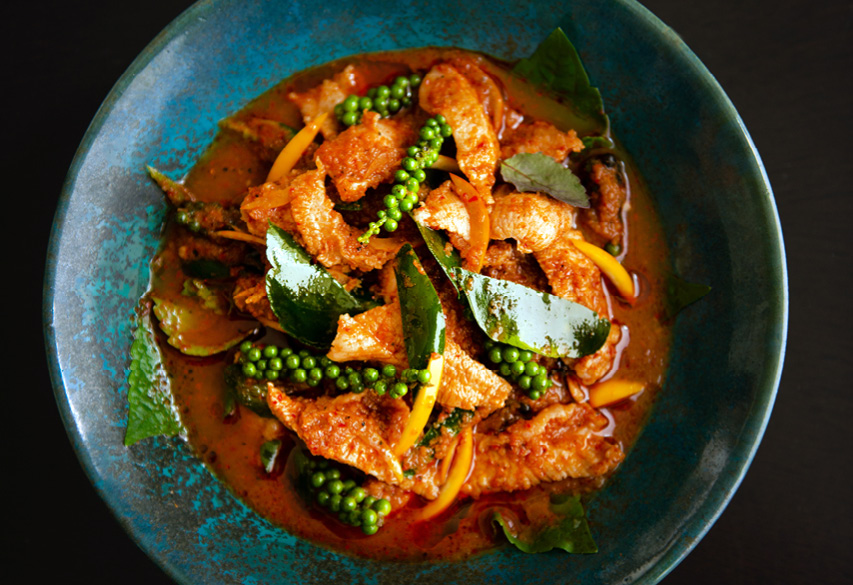 ---
#4 in BK Magazine's Top Tables 2017. This is what a meal at one of Bangkok's best restaurant looks like:
Venue Details
Address:
Nahm, COMO Metropolitan, 27 Sathorn Rd., Bangkok, 10120 Thailand
Phone:
02-625-3388
Website:
www.comohotels.com/metropolitanbangkok/dining/nahm
Area:
Sathorn
Cuisine:
Thai
Price Range:
BBBBB

Opening hours:

daily

6:30-10:15pm

;

Mon-Fri

noon-2pm

Alfresco, Reservation recommended, Parking available, Dress requirements: Smart Casual
Report a correction