BANGKOK RESTAURANT
80/20
From food to decor, this Charoenkrung diner is a clever mix of Thai and Western.
The buzz: Last year's hipster underdog (#15 in Top Tables 2017) has made the leap to become Bangkok's most vocal champion of all things local. Canada-trained executive chef Napol Jantraget and his pastry chef wife Saki Hoshino whip up Thai-inflected food that's contemporary in taste and appearance, and yet deeply rooted in age-old techniques.
The food: Using only a minimal number of ingredients in each dish, the kitchen employs traditionally Thai and internationally cribbed fermentation techniques to bring a powerful intensity to proceedings. Snakehead caught from the waterways surrounding Bangkok comes prepared in a green curry made from fish stock and sweet and zesty Isaan mustard green, which has a nasal hit like wasabi. Dehydrated acacia also provides a local stand-in for nori. Dishes are small and elegant—often approaching fine dining in their presentation—though 80/20's total package provides a laidback and also affordable night.
The vibe: Situated at the foot of a busy hostel in the buzzing Charoenkrung neighborhood, 80/20 channels old-school shop-house charm through retro signage, heavy wooden doors and iron grilles. Add in smiling, down-to-earth service, and a cocktail list that packs a decidedly Thai kick, and you've got a meal that's anything but stuffy.
The past 18 months have seen Talad Noi blossom into an unpretentious art hub. But for all the ramshackle bars and galleries, there's still not that much to eat apart from guay tiew. One place changing that is 80/20, situated in the busy Old Town hostel. The setting channels old-school shop-house charm through retro signage, heavy wooden doors and iron grilles, but the food is far more forward-thinking.
As the name alludes, 80 percent of the ingredients are locally sourced, whether produced in-house (jams, pickles, ice cream), from trusted artisanal names (Heaven on Cheese, Chalongbay Rum) or from the markets down the road. Though the dishes are not typically Thai, there is an emphasis on the big and bold flavors loved by locals. If 80/20 has a kindred spirit, it might be fellow Old Town resident Seven Spoons, with whom it shares a produce-driven approach. The results are similarly impressive.
Take the warm mixed mushroom salad (B240), which is a finely balanced combination of creamy camembert mornay, baby spinach and sweet onion jam. Similarly delicious is the sharing-size pork belly porchetta (B400), with its great, big stick of crackling. Coated in tangy pickled garlic gastrique, the meat is juicy and flavorful. On our last visit, it was paired with a bowl of risotto-like rice and seasonal vegetables for a nice al dente crunch. The roasted seabass (B320), served in a well-rounded dashi broth, is not as memorable but does highlight the kitchen's adventurous nature.
Desserts and drinks incorporate lots of Thai flavors, too, whether it's the fiery chili ice cream with the warm molten chocolate (B180), the sangkaya fak thong-evoking pumpkin creme brulee (B130) or the refreshing Tid Koh cocktail (Chalongbay rum, sugarcane juice, coconut juice foam, kaffir lime leaves, B220). We love that the cocktail list is short and notso- sweet—for something different, try the pennywort colada (B240).
Friendly and packed with character, 80/20 is far more creative than any restaurant residing in a hostel has a right to be. Throw in a few more openings half as cool (plus a relocated TCDC) and this great part of town will become even more of a destination.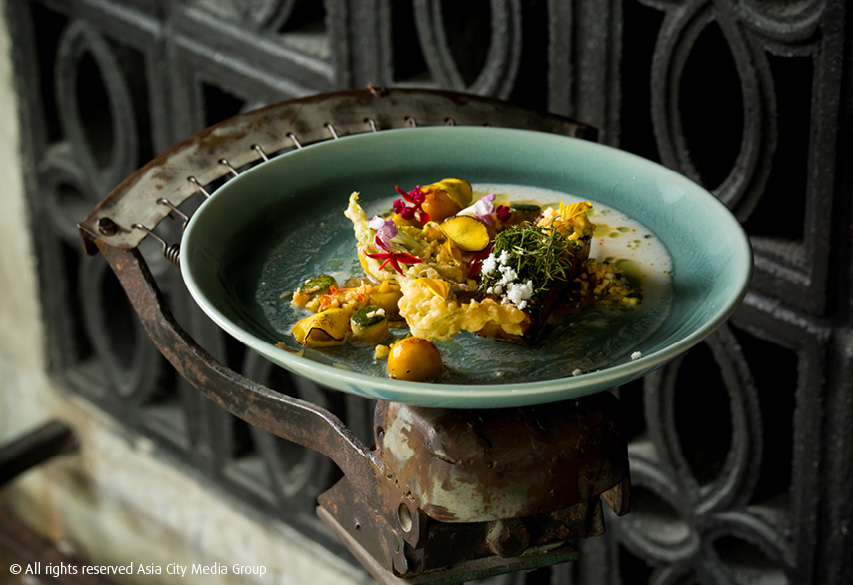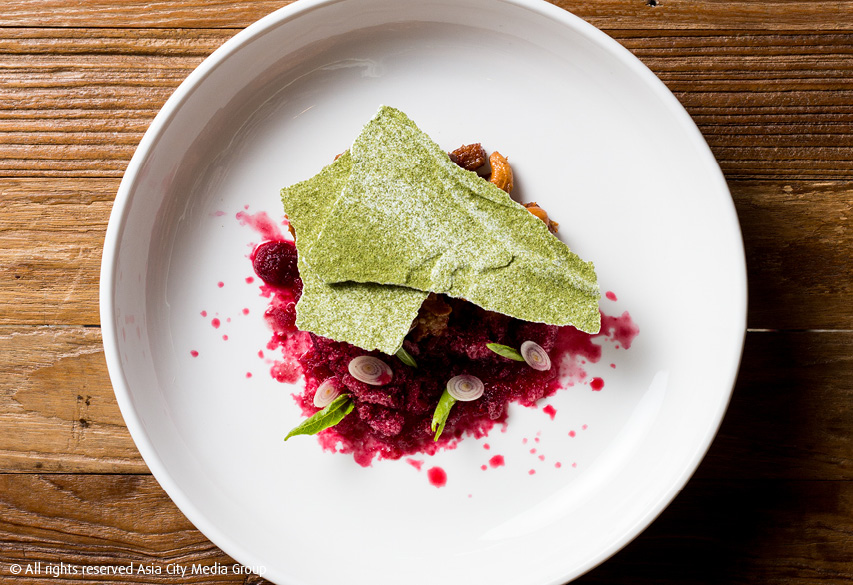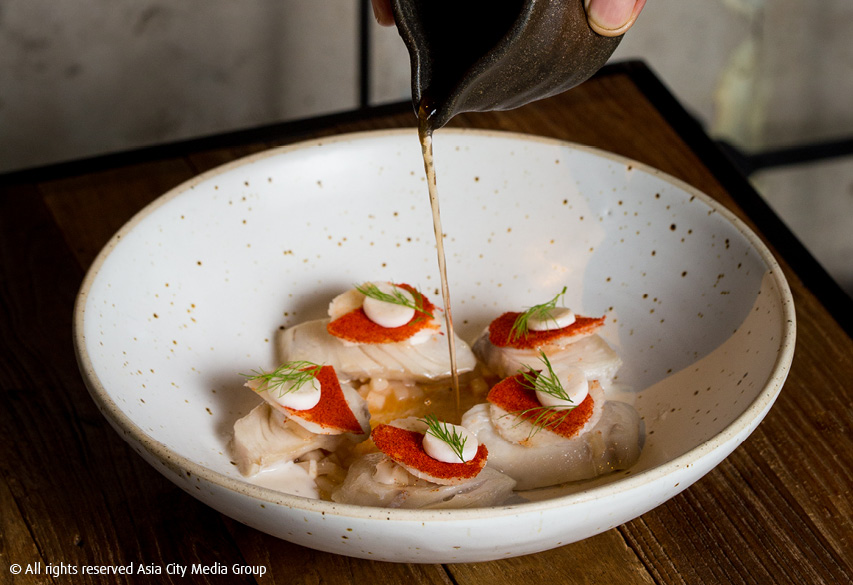 ---
This review took place in November 2015 and is based on a visit to the restaurant without the restaurant's knowledge. For more on BK's review policy, click here.
Venue Details
Address:
80/20, 1052-1054 Charoen Krung Soi 26, Bangkok, Thailand
Phone:
099-118-2200
Website:
www.facebook.com/8020bkk
Area:
Charoenkrung, Yaowarat (Chinatown)
Price Range:
BBB

Open since:
November, 2015
Opening hours:

Wed-Sun

6pm-midnight

;

Mon

6pm-midnight

Report a correction