The list of locally brewed beers just keeps getting longer. From last year's Udomsuk brewing, Chit Beer, Sandport Brewing and Golden Coins, we've now got Pheebok Beer, Jo+ Beer Home Brew, Purr Beer, Triple Pearl and many more. And it's not even that difficult to hunt down these brews anymore, thanks to events like Brewtopia at the new Silom art bar Whitelline. Check out the bar's event schedule at fb.com/whitelinebangkok.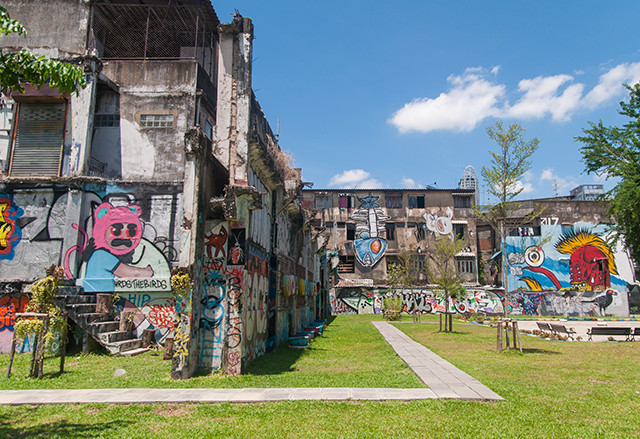 Chalermla Park
From Pathumvanarak Park, a huge new public park next to CentralWorld, to small-scale independent initiatives like Thonglor's Root Garden and educational projects like the rooftop Siam Green Sky in collaboration between Siam Square One and Chulalongkorn's Faculty of Architecture, there have never been so many people doing so much to make Bangkok a greener place to live.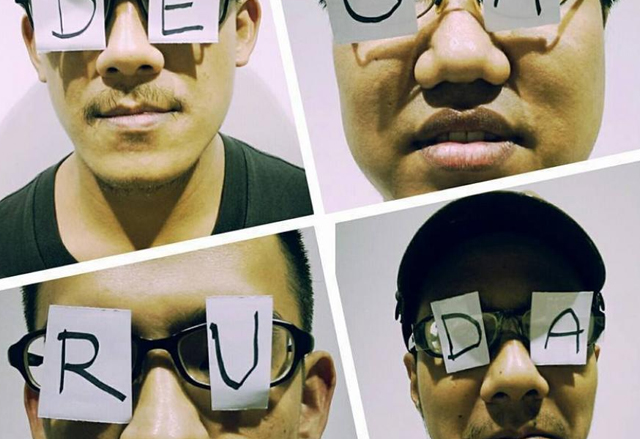 3. The awesome live music scene
From small gigs by quality local bands like Monomania, La-La and DCNXTR at Moose, Play Yard or Jam to the high-rising Psych-Fest on the rooftop of HOF Art Space or the niche Plutonian musical gathering at the Bangkok Docklands this Saturday Aug 22, Bangkok has it all. We also just welcomed the launch of Sofar Sounds BKK, a series of secret gigs around the city which kicked off last month.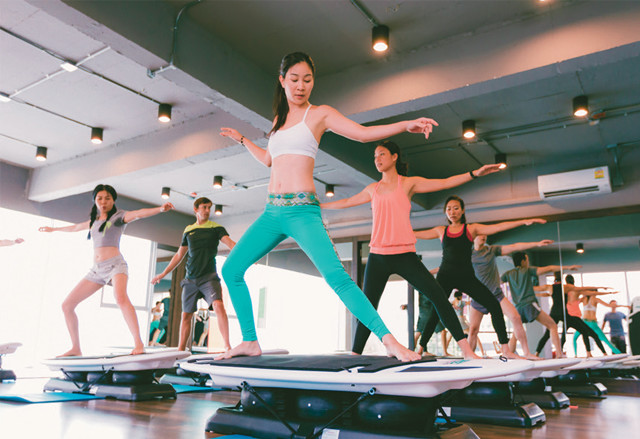 Surf Set
There are now more fitness studios than ever offering a diverse range of workouts, from barre to free-running, indoor surfing to all-access membership passes, which means there's really no excuse not to shed those pounds and tone those abs.
Road to Ultra
5. World-class DJs headlining EDM fests all-year round
Sure, we don't get Summer Sonic or Ultra Music Festival. But we've been getting some of the best DJs around pretty much every other month, from Hardwell, Martin Garrix, Krewella and deadmau5 to Vicetone and Steve Angello. And we've still got more to come with the arrival of Grey Goose's TGIF, as well as the return of Waterzonic at the end of this year.
6. Daring dance and stage productions
Watching Bang La Merd was pretty surreal. Among other things, performer Ornanong Thaisriwong detailed her ordeal registering her play with the army. Meanwhile, sitting with you in the audience, were two people from the United Nations observing two actual plainclothes soldiers recording the performance. Following it up is this month's Secret Keeper, the latest project from groundbreaking Thai performance artist Dujdao Vadhanapakorn.
7. Cool new boutiques
Onion has opened its follow-up store in Ari, Another Story brings together some of the best furniture and fashion at Emquartier (along with a few artisanal food products), and 2/7: Twice a Week offers a cool selection of Polaroid cameras and home decor.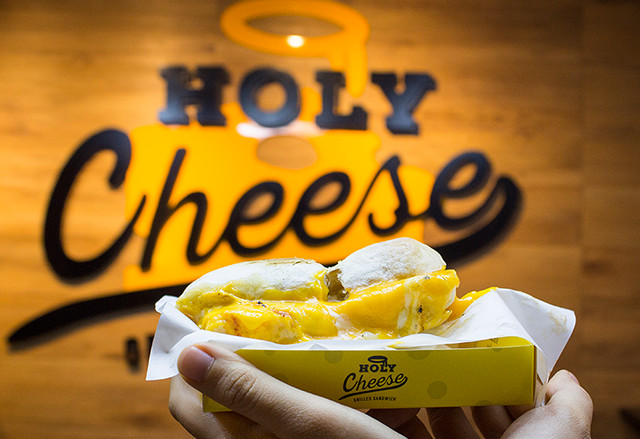 Holy Cheese
8. Grilled cheese is now a thing
This year we've really dined out on the new fad for restaurants serving food you can cook at home, namely grilled cheese sandwiches. See our roundup of the greatest and gooiest.
Nahm
9. Some of world's best restaurants
Gaggan's progressive Indian restaurant, in addition to being placed first in Asia's 50 Best Restaurants, has made it into the World's 50 Best Restaurants at #10. David Thompson's traditional Thai restaurant Nahm placed #7 in Asia's 50 Best Restaurants list, Tim Butler's modern international restaurant Eat Me at #25, Bo and Dylan and their Thai restaurant Bo.lan came in at #37, while Ian Kittichai's Issaya Siamese Club still stays in the list at #39.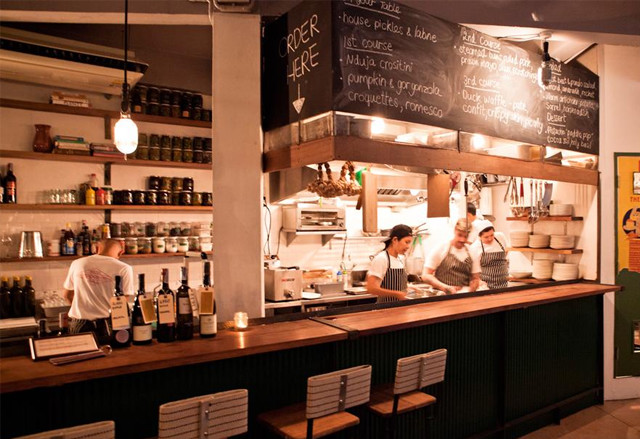 10. Upcoming restaurants we're drooling over
Jess Barnes is moving out of Opposite to open in the ever-improving Sathorn Soi 10 neighborhood!
8080 Cafe
11. A growing cafe racer scene
We've been getting cheaper bikes from the likes of Ducati and Triumph for a while now, but with RCA's 8080 expanding to three branches nationwide and clear signs Aussie custom masters Deux Ex Machina are coming to down, it seems the cafe racer is finally going to kick it up a gear.
J'aime by Jean Michel Lorain
12. Michelin-star restaurant openings
Tim Ho Wan, the Hong Kong hole-in-the-wall dim sum restaurant that surprised the world by gaining a Michelin star, has just launched in Bangkok. And it's just the latest in a long line of seriously-credentialled openings, including J'aime by Jean Michel Lorain and the Bangkok debut of Robuchon.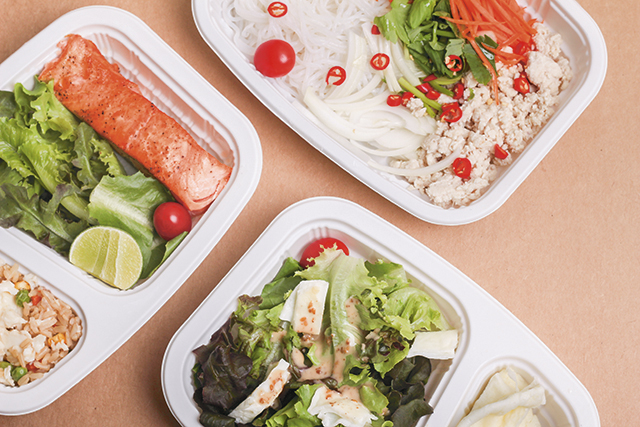 Fit Meal
13. It's a lot easier to eat healthily
Thanks to a new range of health-focused restaurants, delivery services and juice bars, it's never been this easy to eat clean or detox. See some of our healthy-eating favorites here.
YenakArt Villa
Just these last few months alone, Bangkok's been blessed with so many new contemporary art spaces, from gallery cafes like U Baan and Whiteline to grand openings like YenakArt Villa and Bangkok CityCity Gallery, which premieres its debut exhibition, Melo House, on Wed, Aug 26.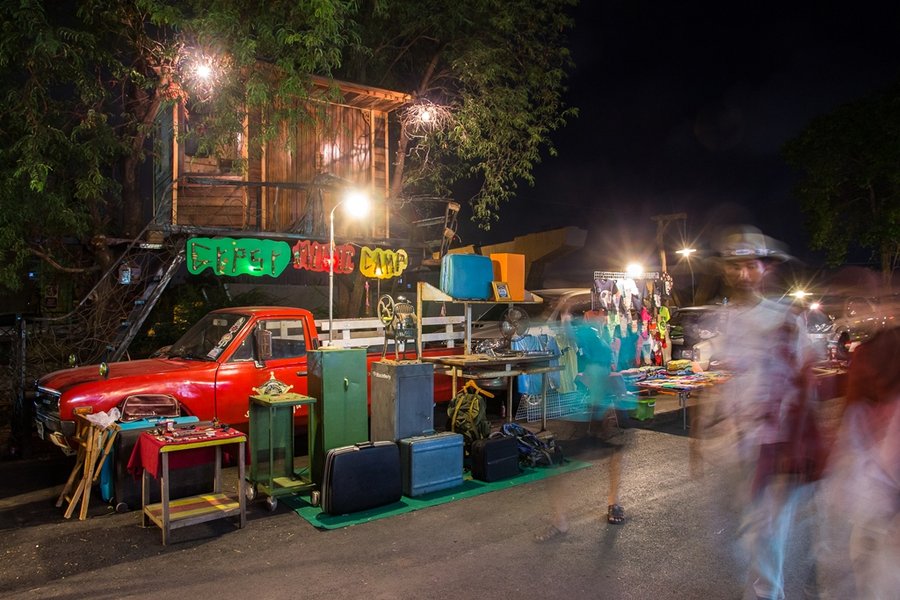 Siam Gypsy
15. More and more amazing night markets
No need to restrict yourself to Chatuchak Weekend Market. With the addition of Siam Gypsy Junction and the new, more easily accessible Rod Fai Market, now's the time to venture out into night for vintage wares and antique collectibles. See Bangkok's coolest night markets.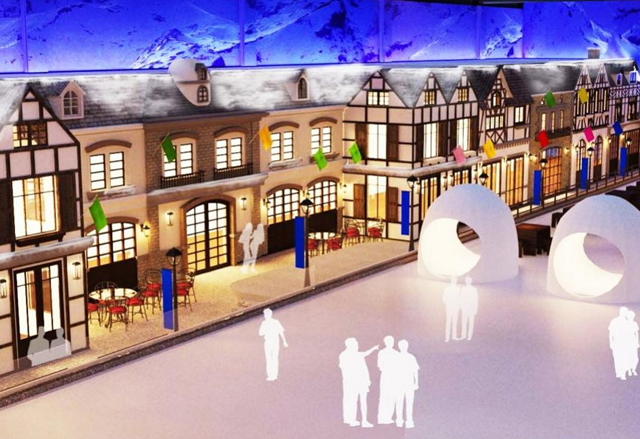 Until this year there was really only one thing Bangkok missed: snow. Now, Gateway Ekkamai's opened the doors to Snow Town, a little themed village where you can pretend to be in Niseko thanks to some seriously strong air-con.
17. Growing awareness about cycling and places to do it
Last week's Bike for Mom event showed that Bangkok is getting serious about cycling. And it's only the tip of the iceberg. If you're looking to get off Bangkok's notorious roads, the brand new Peppermint Bike Park might be just the place for you to set your wheels in motion.
Barberford
Down with hair salons. Guys want proper barbershops. Aside from the ever-reliable Neversay Cutz (with a new branch in Silom), the latest spots for that perfect rockabilly coiffe include Barberford, Maduro and Truefitt & Hill.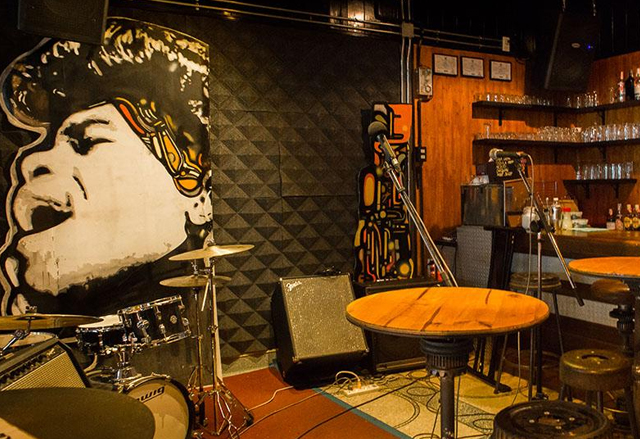 Soulbar
The in-crowd have moved to Charoenkrung, opening restaurants, galleries, bars and unbearably cool galleries-slash-bars. See Tep Bar, 23 Bar & Gallery, Soulbar and Cho Why. Act fast if you want to live the shop-housed dream, as these rents are set to go through the roof.
Hero Food & Gathering
Comic book fever is sweeping the city, with not one but two superhero-themed cafe openings taking up space that might otherwise have been turned into more board game-related businesses.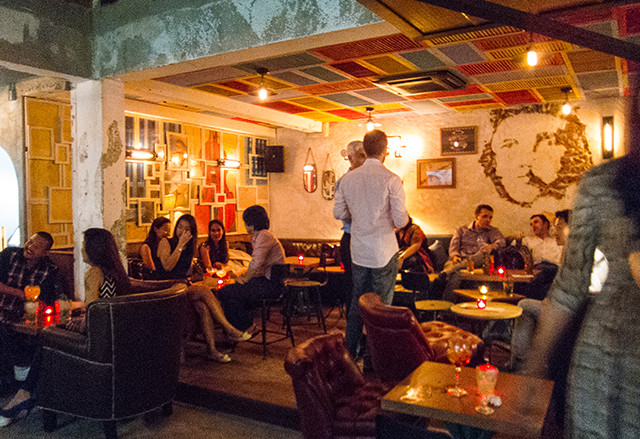 Revolucion Cocktail
21. Sathorn's second wave
After Rocket opened, we banged on about that soi being Bangkok's hottest neighborhood for about a year. Except Rocket was never joined by the legions of galleries and cafes we envisioned, leading us to declare the area a flop. Now that Revolucion Cocktail and Marcel have just opened, soon to be joined by Jess Barnes' Daisy Matthews, we're having to change our tune one more time. The place is hot!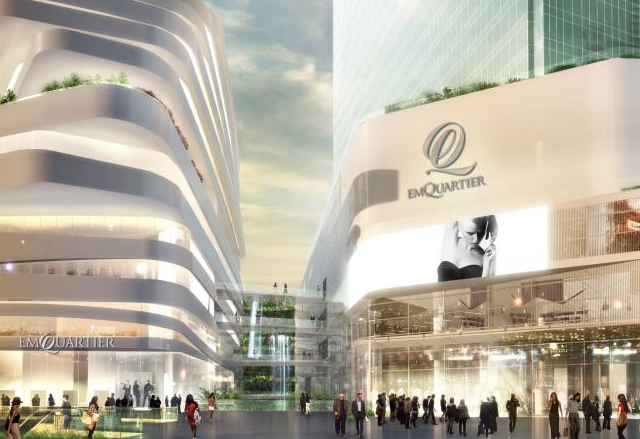 What! Another mall?! It's an outrage! Every time a new mall opens, out come the trolls wishing for all its shops to fail and for the greedy fat cats who built it to spend the rest of their lives regretting they ever attempted to make our lives better with more restaurants, more shops and more places to walk straight from the Skytrain and into air-conditioning. Screw that. Have you seen Emquartier's waterfall? It's amazing. And they've got a Pierre Herme. And Another Story. And another Roast...see more highlights.
Veave
The big trend in design circles for the past year has been to trace back to the roots of Thai craftsmanship. Rather than looking to the furniture fairs of Europe, local design houses like Thinkk, Veave and PDM Brand have been reinvigorating their products with local materials and manufacturing techniques.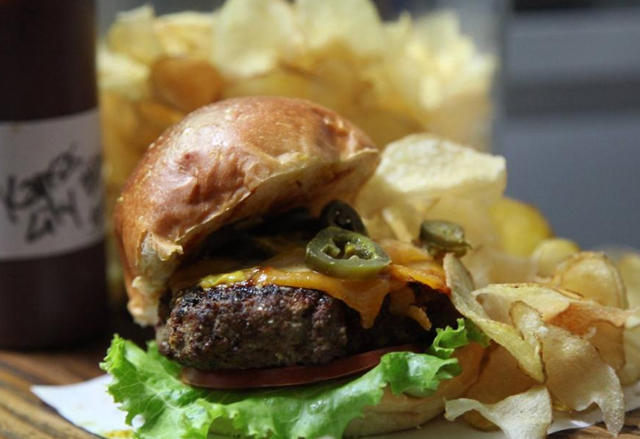 Smokin' Pug
24. The comfort food comeback
There was a moment at the end of last year when our restaurant scene looked like it was getting seriously fancy. But the arrival--and consequent success--of places like Smokin' Pug, Err and the new La Monita has proved most people still just want casual food and stiff drinks.
Social enterprises are not just a sexy new thing for the elites. We've been very impressed with the work that they do to solve social problems through sustainable means. Some of the best include SocialGiver, LocalAlike and Ma.D Hub for Social Enterprises.
26. Happy fun runs
Marathons are no longer just for the competitive. This year sees two exciting fun runs that we're really looking forward to: the debut of the Color Run Thailand this Oct 31-Nov 1 and The Music Run Thailand by AIA this Nov.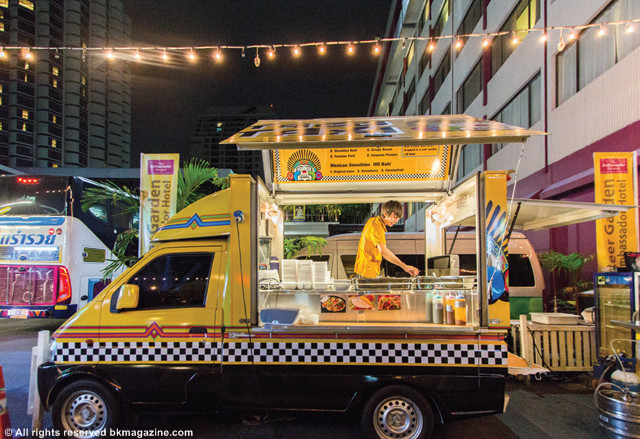 Taco Taxi
You asked for it and you got it. In the past few months, no less than five new taco trucks (or kiosks) have popped up: Taco Factory, Two Angels, Express Mexican, Taco Taxi and Cactus.
It's not just about the always-packed Grand Palace or the notorious Khao Sarn Rd. This part of town's got some of the best street food, interactive museums and exhibition halls, new restaurants and bar openings, hip bookstores and some of the best riverside restaurants around. August has also been a great month for Thai art on Rattanakosin Island, with not-to-miss exhibitions at the National Gallery, The Queen's Gallery and the Ratchadamnoen Contemporary Art Center.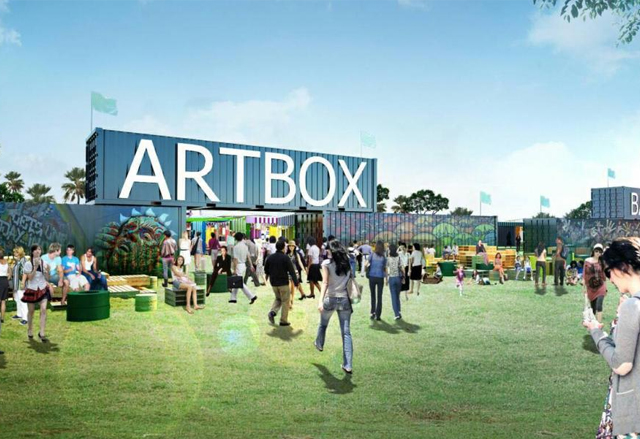 29. New markets and fairs
Bangkok's got tons of pop-up markets and fairs virtually every weekend. And we love it. Some of the best this year include Art Box Exhibition Market, The Knack Market at the Jam Factory, and the Great Outdoor Market. We've also got the recurring Noise Market, and Winter Market Fest to look forward to at the end of the year.
K Village Farmers' Market
30. Farmers' markets diversifying
Competition is heating up on the farmers' market front, with Bangkok Farmers' Market leaving K Village for venues all over town, being replaced by newbie Urban Eatery and the newly-announced, similarly named, K Village Farmers' Market.
Despite all the market openings, we don't actually need to queue up outdoors anymore to buy our favorite locally produced food stuff; online companies like Passion Delivery, Delishop, Quintessence and Radiance Wholefoods will bring them straight to your door.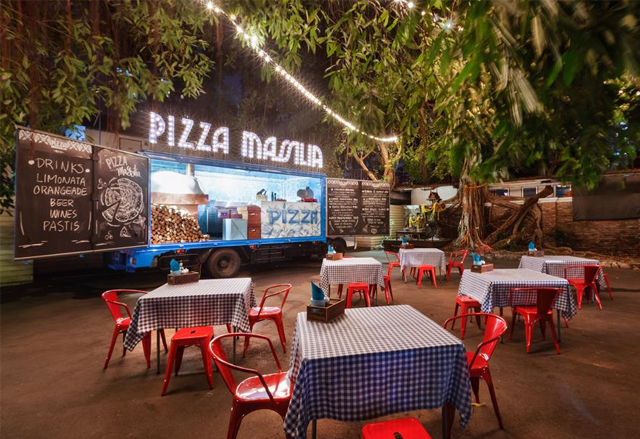 32. All the awesome pizza
In the past year, some amazing things have happened on Bangkok's pizza scene. Like world-beating, you-won't-find-pizza-this good-outside-of-Naples amazing. For a taste, see Peppina, Pizza Massilia, Sfizio and the second branch of Pala.
Crab and Claw
After Opposite called time on its Dixie crab boils, we thought we'd seen the last of this city's attempts at the all-American seafood fad sweeping the world. But now that Crab and Claw and Lobster & Oyster have opened offering Maine lobster, clam chowder and oyster rockefeller, we're seeing no reason to ever go back to Thailand's slavery-tarnished pla tu and pla muk again.

The lead singer of Silly Fools, Toe Sattaying, ditched his band, turned to Islam, and channeled his newfound religion into a company selling huge chunks of dry-aged beef for practically no profit. For you and us, that means 730g tomahawk steak for just B730.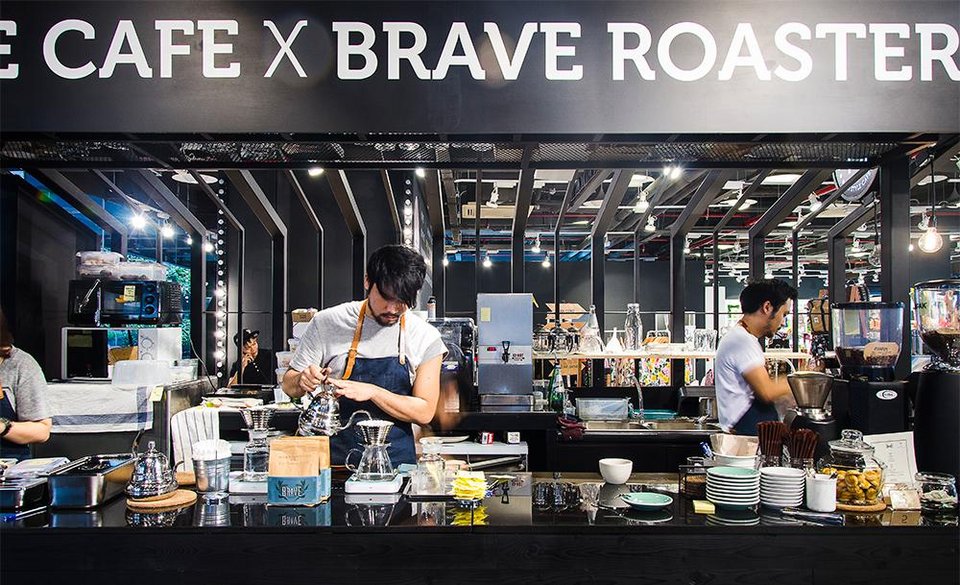 I+D Style Café x Brave Roasters
The next time you're slurping down your thick, dark, sugar-laden sludge, just know you could have it so much better. Cold brew is currently the coolest way to get your caffeine fix, and the city's top baristas are hard at work extracting complex flavors from single-origin beans and bottling them up in a fashion that puts your old plastic cup (or bag) to shame.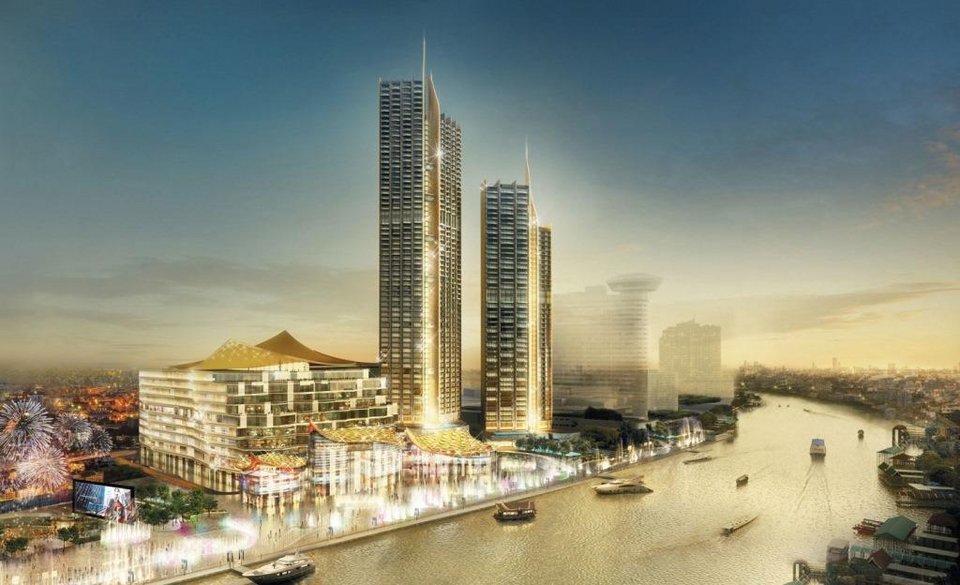 36. New skyscrapers--everywhere
Bangkok is rising. Why live in a crumbling old shop-house with stinking sewage backing up into your toilets and soi dogs baying at the moon all night when you could enjoy the modern comforts of a starchitect-designed high-rise? See the 10 skyscrapers set to reshape Bangkok's skyline.
Kom-Ba-Wa
Small's ramshackle three-story bar, Junker's huge, greasy burgers and local-spirit cocktails, and Kom-Ba-Wa's delicious, contemporary takes on Japanese food are just three reasons why this is currently one of the coolest streets in town.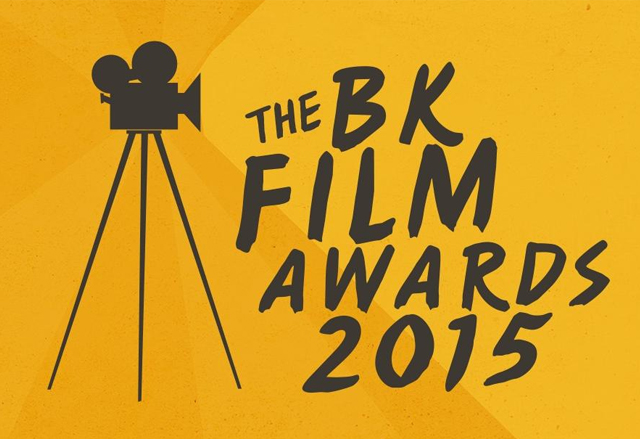 38. Thai documentaries that are actually showing in cinemas
When we announced our BK Film Awards 2015, the clear trend this year was that while our fictional films continue to be a mix of slapstick and patriotic chest-thumping, there's a talented new generation of documentary filmmakers to look out for. Some of which are actually getting proper screenings here--even if it takes six months in the case of Y/Our Music.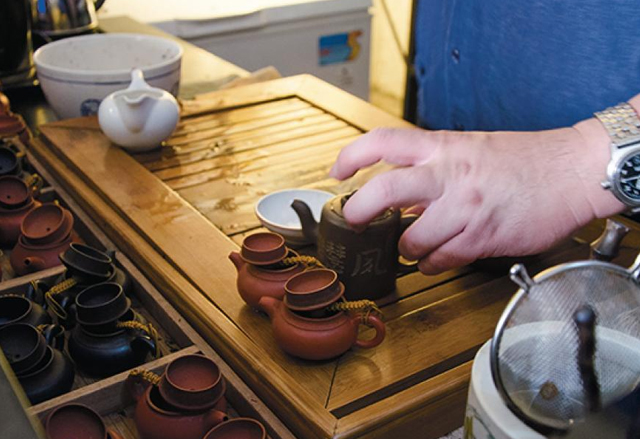 Don't get us wrong, we need our fix of caffeine as much as anyone else. But all these coffee shops look so similar (industrial, dangling lightbulbs stuff), so we're happy to welcome a fresh wave of places focused on tea that tap into our regional heritage rather than New York's.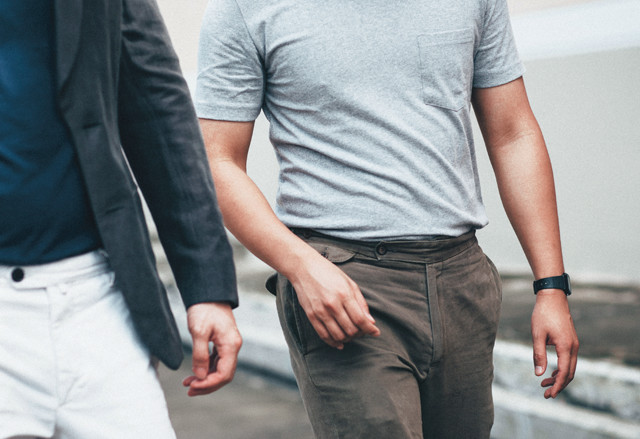 Gentlemen, have you had it with dog-logo shirts, unnecessary "playful" tweaks and frills? You are not alone. And you don't have to plan a trip to New York or Tokyo to stock up on tasteful basics anymore. For well-made, crisp-fitting locally-designed menswear, check out names like Timo, Rosemanclub, SSAP and Wardrobe Ministry.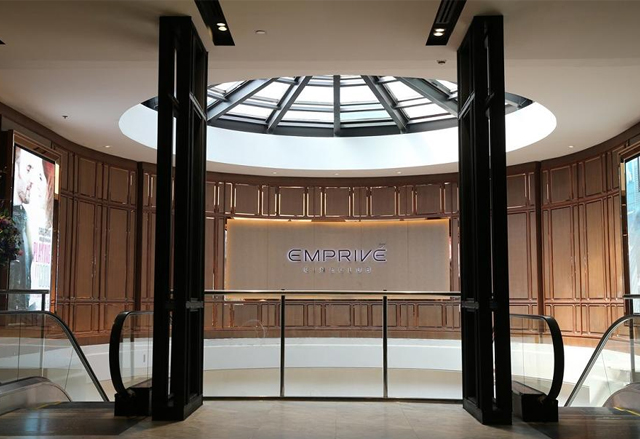 41. Affordable luxury cinemas
With the mercury rising, you know where to find us: we'll be eating popcorn in the air-conditioned comfort of a luxury cinema. Thanks to the new one at the Emporium, we can actually afford to.
Lady Brett
Meet the latest wave of food trucks and restaurants embracing the no-nonsense pleasures of a slow charcoal grill. Meat & Bone, Smokin' Pug, Lady Brett and Bud's Barbeque know how to let their meat do the talking.
Laemgate
43. Classic out-of-town restaurants
For a true taste of old-time authenticity, check out the new wave of restaurants from the provinces making their way to the big city: Prai Raya, Laemgate and Salapao Ko Uan.
Little Beast
44. Cool Chinese food
We're really beginning to get a taste for Chinese food now that it's coming out of our favorite hipster chefs' kitchens, like Opposite Mess Hall, Little Beast and Junker and Bar.

45. Pet-friendly businesses
First Bangkok's dog-lovers got Barkyard, a whole compound of doggie-centric business on Sukhumvit Soi 26, followed by the news that every Sunday, dogs are invited to the barbecue at the new rooftop bar at Central Embassy.
The deliciousness that is Taper's brown rice congee has made all other breakfast spots in Bangkok obsolete in our minds. Though if stylish decor is what you're after, look no further than Black Box.
Ginza Sushi Ichi
47. Next-level sushi
Ginza Sushi Ichi and Sushi Hinata both proved that, when it comes to getting your fish straight from Tsukiji, then three times a week just isn't good enough for Bangkok's most serious sushi aficionados.
48. New bars are embracing their Thai roots
Tapping into Thai culture, the recently opened Tep Bar has joined Studio Lam to specialize in home-infused ya dong (herb-infused Thai moonshine), whether straight (like Phra Apai Manee, Ratchasri Kamram or Khaiki, B200) or in cocktails (B280). The same bar also features a traditional orchestral band playing luk krung music daily. Unlike the molam sounds that have been popular in Bangkok bars for a while now, luk krung features instruments usually found at khon performances, like ra nad (xylophone), sor au (alto fiddle) and ja kae (similar to a lap guitar).
The Chao Phraya River could be about to see a renaissance. Big new developments are both underway and moments from being given the BMA's green light, including new water-borne transportation links, pedestrianized boardwalks and a shopping mall offering Paragon-levels of luxury retail. The most exciting development is arguably that Thailand Creative and Design Center (TCDC) is relocating to the nearby Grand Postal Building and will be open by the end of 2016.
Why do you love Bangkok?

Need some reminders why we all love Bangkok? In 2013, we asked you your favorite things about the city. Here's what you said. Stay strong, everyone.

Posted by BK Magazine on Tuesday, August 18, 2015
50. The people of Bangkok
Seriously, we just keep getting better and better. We've traveled the world. We've brought back tons of fresh ideas but we made them our own. We're more cosmopolitan than ever, with the line between locals and adopted locals increasingly blurred. We're not ashamed of our yadong and molam anymore, but we can also tell crap coffee from the good stuff. And it's not always easy to live in a city going through so much turmoil, but we manage to do great things here in spite of it all. In terms of lifestyle, we rate Bangkokians 4 stars (remember, BK's rating only goes up to 4 stars.)