A new generation of designers are turning to traditional craft skills to produce cutting-edge products.
The big trend in Bangkok design circles for the past year has been to trace back to the roots of Thai craftsmanship. Rather than looking to the runways and furniture shows of Europe and the United States for inspiration, local designers have been reinvigorating their products by combining new technology with Thai tradition.
Celebrated local product designer Anon Pairot, the curator of the Asian Talents section at the annual Bangkok International Gift and Houseware Fair, explains why history is an important part of shaping local design. "It's not just the look of an object that matters, but the story behind it," he says. "Someone may want to buy jasmine rice spa products because they have good memories of jasmine rice, not just because of the beautiful bottle. Design helps connect those dots."
One Thai design company intent on doing just that is Thinkk Studio. Interior designers Ploypan Theerachai and Decha Archjananun have shot to worldwide fame for exhibiting their minimal, Scandinavian-leaning products at major fairs like Milan Design Week and Paris Maison & Objet. But recently, they've been looking inwardly, turning to Thai craftspeople to incorporate skills like rattan weaving into products which fit their subdued, contemporary aesthetic. The result is sister-brand Thingg (available at Jam Factory), which produces lampshades woven from palm leaves in cooperation with the Support Arts and Crafts International Centre of Thailand (SACICT). "We had the opportunity to work with SACICT to develop some products with Thai villagers and found many interesting skills as well as materials that could be developed for the international design market," says Ploypan, one of Thinkk's founding partners. So we set up Thingg to liven up Thai craftsmanship, which had become quite stagnant, and to generate income for local craftspeople."
Veave
As well as working with palm leaf-weavers on the Sarn lampshade, they've now also collaborated with ceramic artists from Northern Thailand on the Jedee lamp, and marble craftsmen in Saraburi to produce stackable containers. Now, they're collaborating on similar projects with other members of Bangkok's design circles, like Pat Dharmajiva, founder of Happ Design, with whom they've produced the Veave (available at Room Concept Store) series of outdoor furniture. Together, they've worked with Thai and Indonesian weavers to create dining chairs, side tables, easy chairs and ottomans out of synthetic rattan. The result is functional furniture with clean designer lines.
Issue
The multi-disciplinary design studio Trimode (available at Myth) is also contemporizing traditional products. Like Thinkk's designers, it too spent time working with SACICT to redesign existing Thai products. One of the brand's members, Pirada Senivong na Ayudhya, has now built on that knowledge by forming the Found by Trimode jewelry line. Highlights of the project include Doipui, a modern-meets-traditional Hmong embroidered hat; Nakhon Ratchasima, jewelry made with buffalo, ox and yak horns using metal coating techniques; and Nong Bua Daeng, hand-woven cotton hats and totes colored with natural indigo and ebony dyes.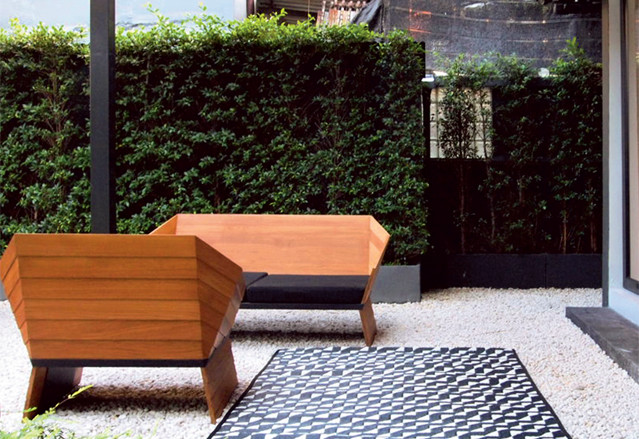 PDM Brand
The owner and founder of PDM Brand (available at Kenkoon), Doonyapol Srichan, has used the same re-inventive approach to take on mass-produced modern products. By using the production facilities employed to make the cheap plastic picnic mats of a kind found all over Thailand, she has created a line of simple but utterly stylish graphic rugs that have caught the attention of Bangkok's most design-savvy city-dwellers.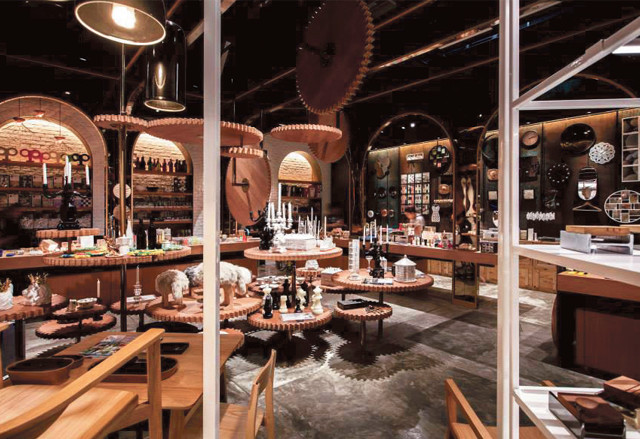 Room Concept Store
Rattapol "Thum" Sakdadamnusorn, the editor-in-chief of Room Magazine, explains the trend. "It's like an extension of hipster culture," he says. "The concept of 'slow life' has been taking over the design scene. More and more people are looking for that unique touch. I don't mean hipsters riding bikes or planting their own vegetables, but rather the considered process of how we want to spend our lives. We're looking for simpler, more timeless designs."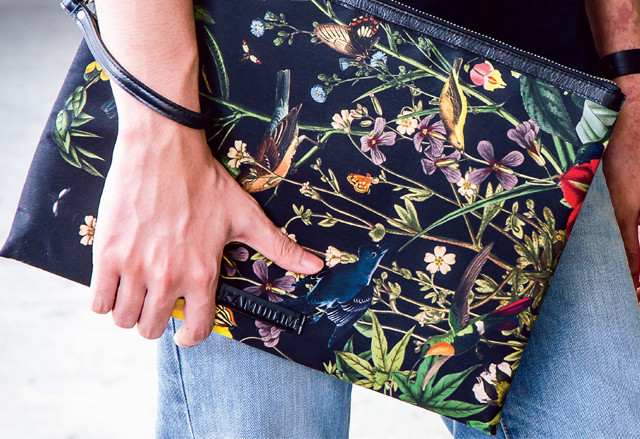 Kamuilim Fine Arts & Decor
Thai fashion designers have also been borrowing from the old-school for their print designs. Preecha Lim, the owner of Kamuilim Fine Arts & Decor, has used inspiration from the decoration of Thai temples for his latest collection of printed twill silk handkerchiefs. Elsewhere, the cult brand Issue, long known for its use of South Asian-inspired prints, has looked to Thai literature from the reigns of Kings Rama IV and Rama V (1851-1910) for its latest spring/summer collection.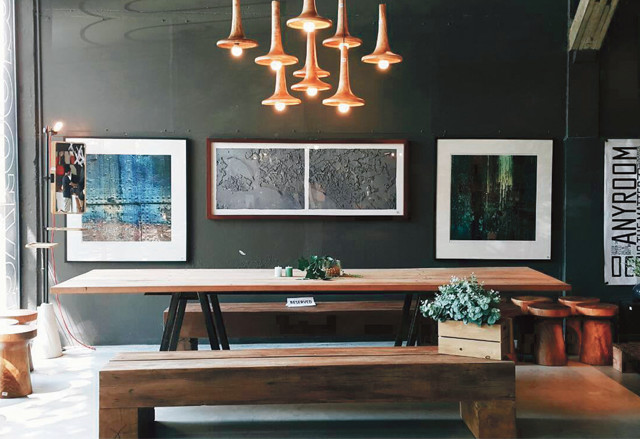 Anyroom at The Jam Factory
Finding these design-forward Thai products might not be as easy as strolling round Chatuchak Market or the streets of Siam Square, but they are readily available. One space dedicated to the very best of Thai design is The Jam Factory, a compound containing a gallery, book store, restaurant and architect offices just a short boat ride from Sathorn Pier (BTS Saphan Taksin). Also be sure to check out the Room Concept Store in the Central Embassy mall, which specializes in contemporary Thai furniture, and the third floor of Siam Center for fashion.
---
Essentials
Kenkoon
. Thonglor Soi 10.,02-711-5701/2
Myth. Gaysorn Plaza, Ploenchit Rd., 081-818-5851. BTS Chit Lom
Issue
. 266/10 Siam Square Soi 3, 02-658-4416. BTS Siam
Room Concept Store
. 4/F, Central Embassy, 1031 Phloen Chit Rd. 02-119-7777. BTS Chit Lom/Phloen Chit Siam Center, Rama1 Rd. BTS Siam
Veave.
126/39 Park Avenue, Sukhumvit Soi 63, 02-714-0022.