That was quick. Time sure flies when you're guzzling local brews and Thai-twisted libations. In November our
BK B.A.D. Awards
announced Bangkok's absolute best bars and nightspots. Here are the awesome new openings that lit up the last 12 months.
This rooftop bar divides a beautiful space overlooking Benjasiri Park into two floors and two bars, one with a focus on dark spirits, one specializing in gin, with a drinks menu that's above and beyond the competition.
37/F, Marriott Marquis 99 SukhumvitQueen's Park, 1 Soi 22, 02-059-5999. Open daily 6pm-1am.
Exclusively for Citi credit card members: :
Get 15% discount (except rooftop) Today - 31 Oct 19
Hyatt Place enters the rooftop-bar fray with this no-frills, Benjasiri Park-view venue that's ideal for after-work drinking. All signature cocktails are B280, which in the world of rooftop bars is a steal— try the North Star, a fruity, Plantation Pineapple, pomegratnate and bitters. The list of 30 wines also does not disappoint.
28/F, Hyatt Place, 22/5 Sukhumvit Soi 24, 02- 055-1234. Open daily 5pm-1am.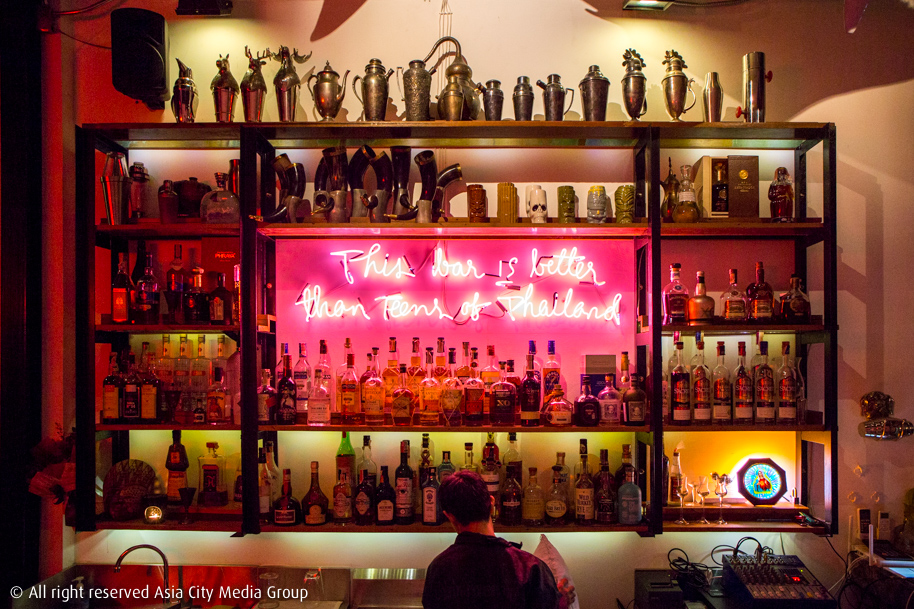 Niks Anuman-Rajadhon, founder of Teens of Thailand, proves Chinatown is still where it's at with this cocktail bar where all the drinks revolve around Thai ingredients. Hidden inside a tiny subsoi of Soi Nana, the narrow space offers only stools at the bar to watch the bartender in action and talk to him about the rare types of wild honey or herbs in your libation.
35 Soi Maitri Chit, 097- 134-4704. Open Tue-Thu, Sun 7pm-midnight; FriSat 7pm-1am.
The folks behind Havana Social and Above Eleven provide refuge from Soi 11's party spots at this casual wine bar atop their French restaurant Brasserie Cordonnier. 150+ labels of wine and dainty French nibbles.
3/F, 33/30 Sukhumvit Soi 11, 02-821-5110. Open Sun-Thu 5pm-midnight; Fri-Sat 5pm-2am.
Exclusively for Citi credit card members: :
Get a complimentary chocolate mousse valued THB 200 when spending THB 1,000 or more / sales slip (limit 1 dish /card / table /sales slip) Today - 31 May 19
The team behind some of Bangkok's most sophisticated cocktail bars—Sugar Ray, Q&A, Thaipioka—is behind this neon-drenched slushie cocktail bar where everything goes down a little too easy. If you're looking for a massive night out, the sort you'll immediately regret come sunup, start with the Slushy Long Island—as potent as you'd imagine.
Arena 10, Thonglor Soi 10, 090-656-0711. Open TueSun 7pm-2am.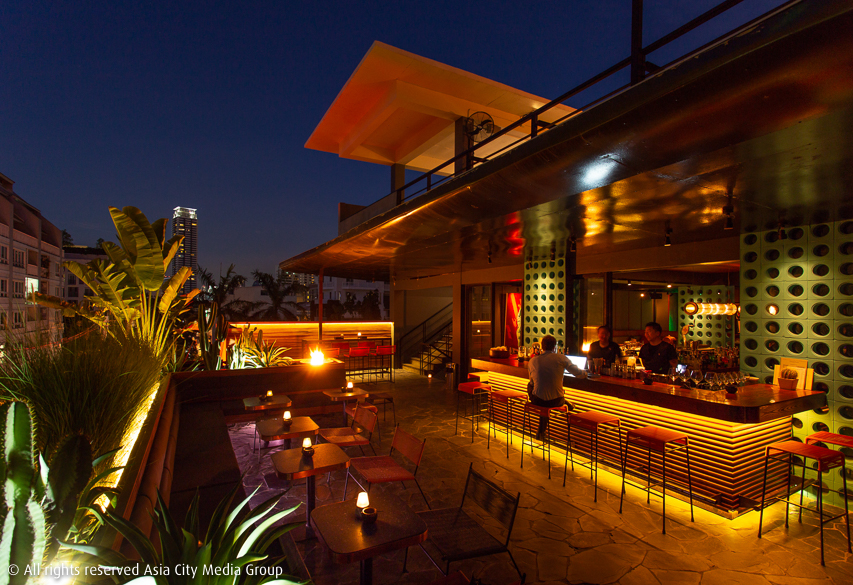 Putting Yen Akat on the nightlife map, this leafy chilled-out rooftop is Bangkok's answer to a mid-century Palm Springs lounge bar. Think dusty firepits, warm-wood seating modules, views framed by palm trees and a list of on-theme cocktails that are tasty and easy-to-down. The atmosphere is something you can't get in busy, crowded Sukhumvit.
4/F, 15 Yen Akat Rd., 083- 437-3515; 02-249-1451. Open Tue-Sun 5pm-2am.
This wine bar serves up carb-loaded dishes, amid rustic-industrial wood, concrete, neon signage and hanging bulbs. To go with that pizza, enjoy a long list of wine or cocktails like the smoothie-like Strawberry Frose.
72 Courtyard, 72 Sukhumvit Soi 55, 02-392-6922. Open daily 6pm-2am.
Exclusively for Citi credit card members: :
Get 2 complimentary Vanilla Sundae cups valued THB 200 when spending THB 2,000 or more /sales slip (limit 2 cups / card /table /sales slip) Today - 30 Jun 19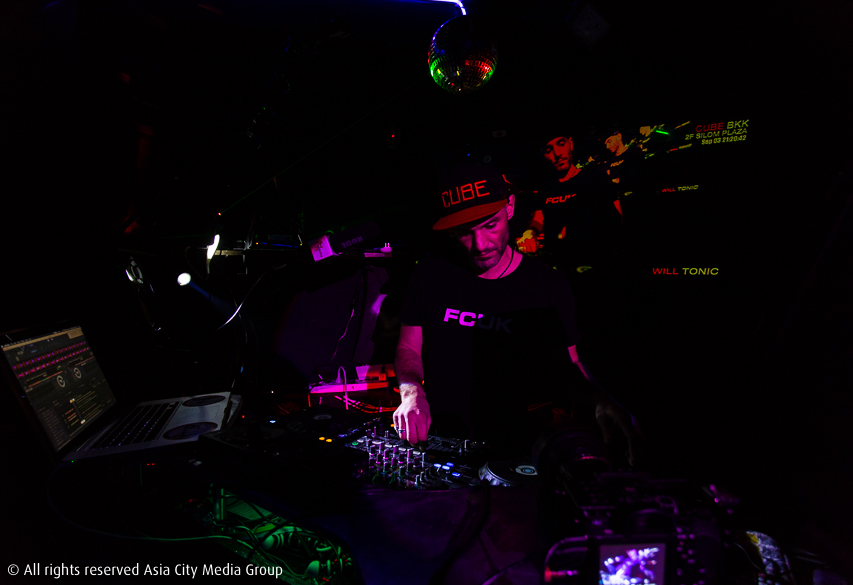 This nightclub is hidden in the run-down Silom Plaza and focuses on everything techno—strictly no EDM. As the name promises, the box-like room is populated with barebones tables and stools. Local names and visiting guests work up a crowd of late-night revelers who probably don't leave the house until midnight.
2/F, Silom Plaza, 491 Silom Rd., 095-252-8301. Open Fri-Sat 11pm-2am.
Swanky EmQuartier dedicates some fifthfloor, mall-top space to a venue that's part tapas bar, part tiki bar and wholly committed to its "downtown beach club" theme. Instagram-ready nooks litter the huge, tropical-plant and pink-flamingo festooned area.
5/F, The EmQuartier, 693, 695 Sukhumvit Rd., 02- 258-6515. Open daily 5pm-midnight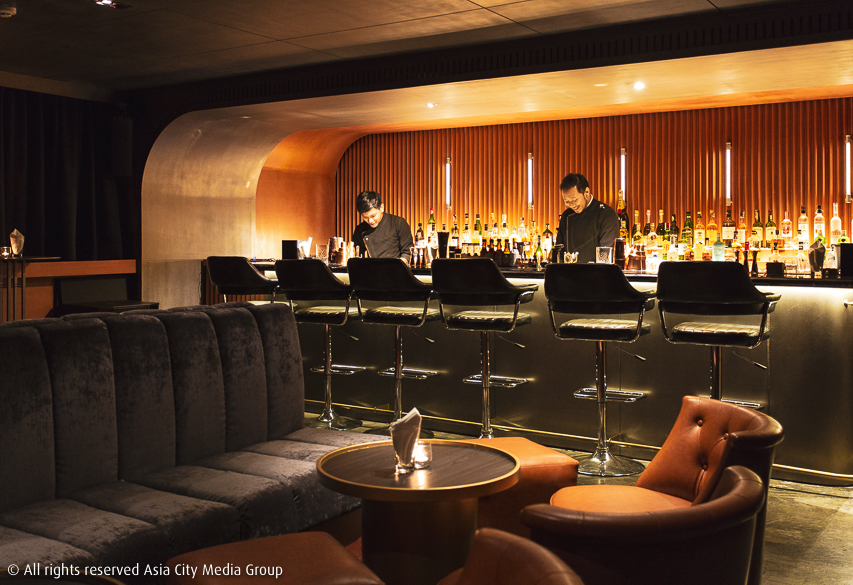 From The Locker Room team comes a speakeasy whose cocktail list spans classics and their Thai-twisted counterparts. This one's only accessible via a photo booth inside a sports bar.
2/F, 14 Sukhumvit Soi 11, 02-117-2636. Open daily 6pm-2am.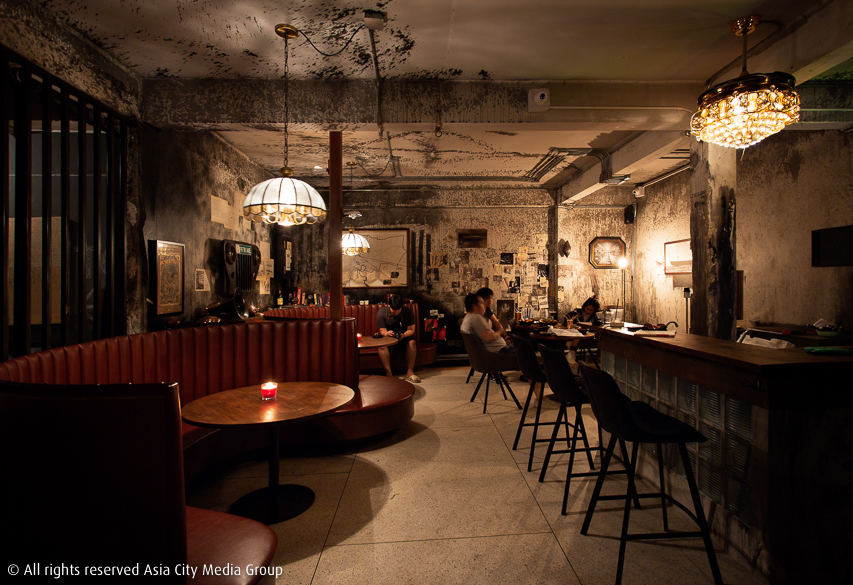 From the same team as Sousaku, Porcupine Cafe, Landhaus and O'Glee, this cocktail bar whips out cleverly crafted drinks, dishes courtesy of Chalermpon "Van" Rohitratana of Phra Athit's Rarb and live music. We haven't seen a bar in the neighborhood this popping since Salt's heyday.
3-4/F, Ari One, Ari Soi 1, 02-048-3225. Open MonSat 6pm-1am
Full-flavored Lao recipes, punchy cocktails and an old-school funk soundtrack combine at this noir-industrial bar. Fans of Isaan food will find plenty of familiarity in dishes like the herbal larb ped, to wash down with the refreshing Queen of The South (plum-infused Iron Balls gin, fresh lime, bitters, dried mint and salty plum).
The Taste Thonglor, 235 Thonglor Soi 11, 02-050- 0469. Open Wed-Sun 6-11:30pm; Mon 6-11:30pm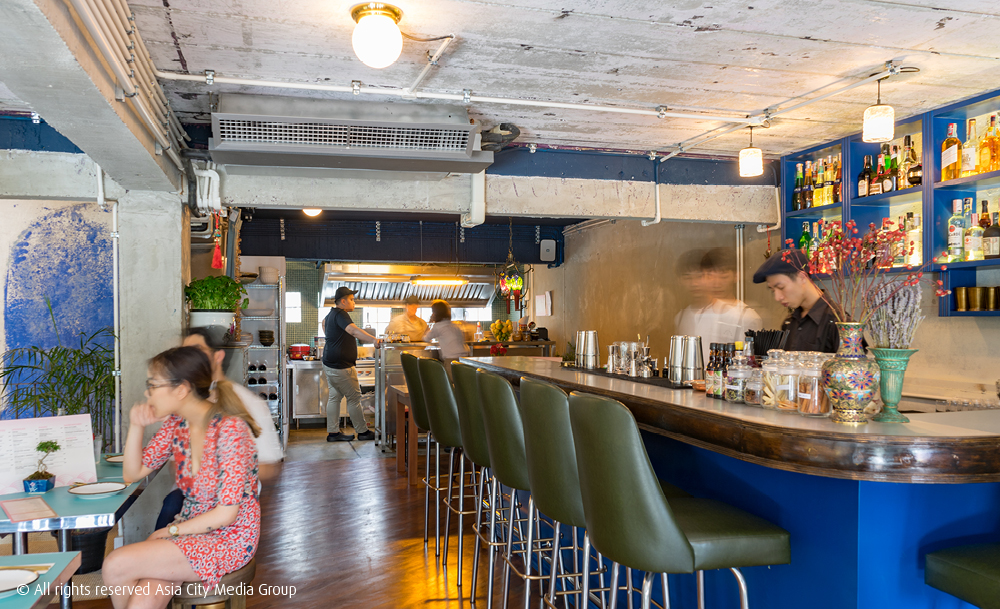 This funky neon-drenched Vietnamese-themed bar serves into straightup takes on banh mi, banh cuon and pho to go with herb-laden, Asian-inspired drinks. Add in a slick '70s disco soundtrack and you're in business.
1/5 Sala Daeng Soi 1, 080- 961-4524. Open Mon-Sat 11am-3pm, 5-11pm; Sun 12-3pm, 5-11pm.
Exclusively for Citi credit card members: :
Get 10% discount on food only Today - 28 Feb 19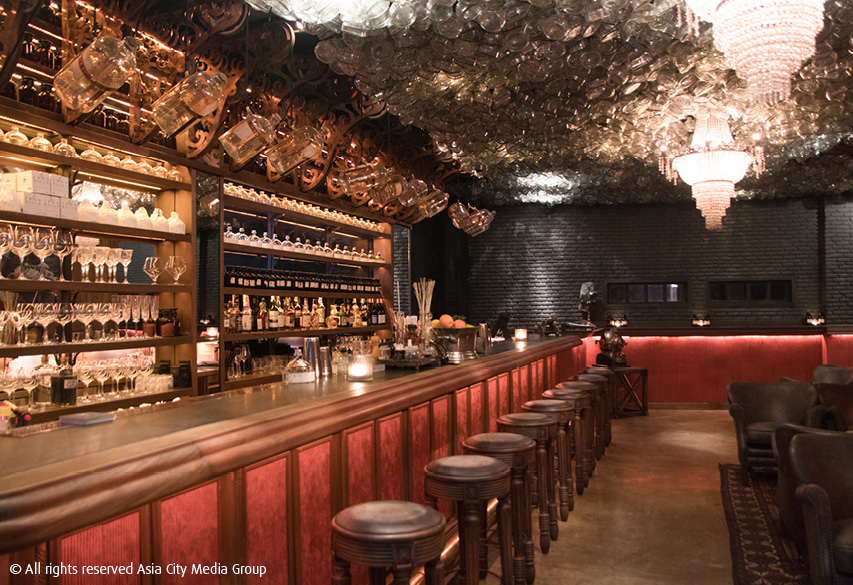 Ashley Sutton's back! He of Iron Fairies and Sing Sing Theater's fame has opened a second branch of his gin distillery. The marine theme makes the room feel like a cozy ship cabin, with the ceiling composed of thousands of layered bottles that catch the light. The main base here is, of course, Iron Balls gin, but we'll take any drink mixed by bartender Carson Quinn.
Sukhumvit Soi 45, 02- 662-4478. Open daily 8pm-1am.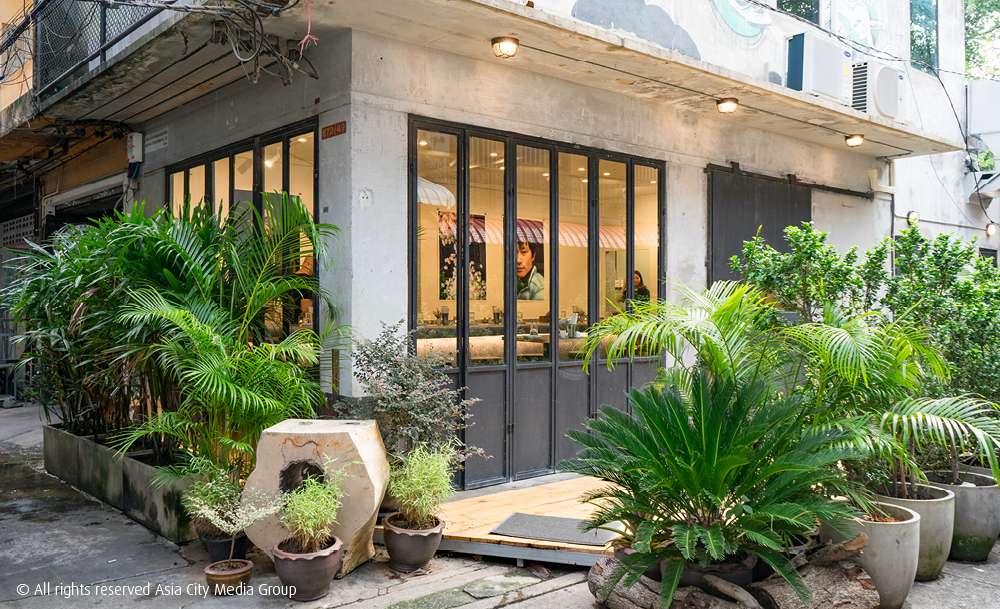 Chef Chet Adkins knows his Japanese-style skewers, but you could delete Jua's food menu and it would hold up as a respectable booze den. His business partner, photographer Jason Lang, is an expert on sake and ensures the bar remains well stocked—hence why Charoenkrung's party set clamor to get near that smooth, smooth terrazzo counter.
672/49 Charoenkrung Soi 28, 02-103-6598. Open Mon-Sat 6pm-midnight; Sun 5-10pm.
This uber-secret bar is tucked below Ku Bar and above Brown Sugar in the Old Town. Dedicated to everything natural wine, the list changes weekly. Though it's a little bit dark for reading, you can order up a glass (or bottle—why not?) while gazing out the window at the street scene and letting your thoughts run wild.
2/F, 469 Phra Sumen Rd., 02-067-6731. Open WedSun 7pm-midnight.
Tucked above Suan Phlu's hidden-away Thai-French seafood shack Kutai, this cute Balinese bar focuses on Thai liquor and seasonal fruit in its blends. Climb the small staircase to find a wooden, half open-air space that resembles a Balinese beach shack, filled with cute chairs and colorful cushions for lounging. The drinks are, you guessed it: easy-drinking, beach-style—but don't judge them too soon, as they're definitely worth making the trip for.
2/F, Kutai, 178 Suanphlu Soi 1, 096-236-1564. Open Tue-Sun 5:30pm-12:30am.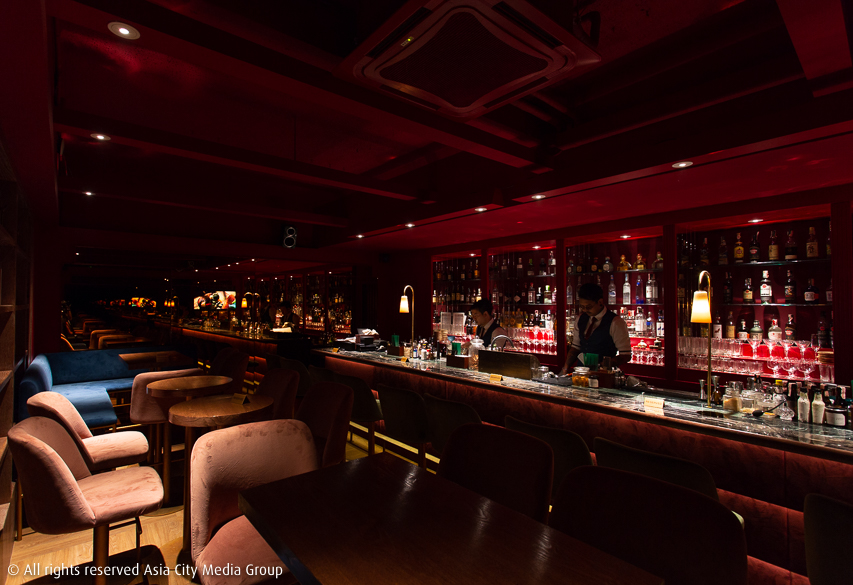 To gain access to this dramatic speakeasy hidden inside the boutique Josh Hotel, you have to ask for a keycard at the front desk. Once inside, you'll find a tiny 1920s-style space painted in deep red and surrounded by mirrors. Expect spirit-forward signatures like the punchy Sazerac.
G/F, Josh Hotel, 19/2 Ari Soi 4 (Nua), 02-102-4999. Open daily 6pm-2am.
This swanky Japanese party lounge combines restaurant and club. The long, narrow space boasts a sultry ambience with leather upholstered seats and a polished bar. Stop here fora a Lychee Rose Martini and fusion-y, Japanese comfort food.
39/F, Sathorn Square, Narathiwas Rd., 02-036- 8899. Open Tue-Sat 6pm1am; Fri-Sat 6pm-2am.
Exclusively for Citi credit card members: :
Get up 10% discount when spending THB 1,000 or more / sales slip (T&C apply) Today – 30 Sep 19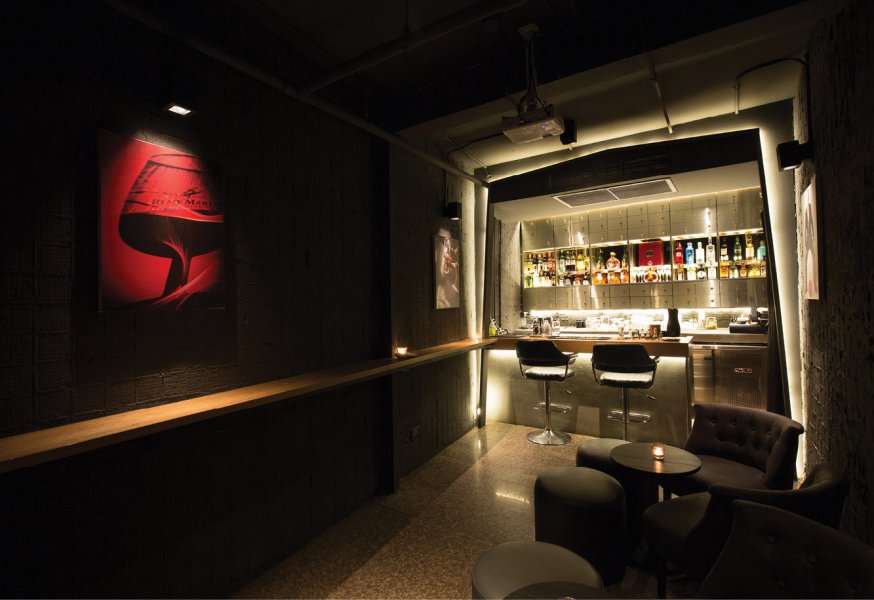 B.A.D. Awards 2017's Best Cocktail Bar moved digs barely six months after opening. The new spot remains hidden behind a wall of gym lockers, but now occupies a Thonglor shop-house. Prop up the bar for innovative reinterpretations of classic drinks by four bartenders whose portfolios span some of Asia's best bars.
406 Sukhumvit Soi 55 (Thonglor), 061-524- 2689. Open daily 6pm2am.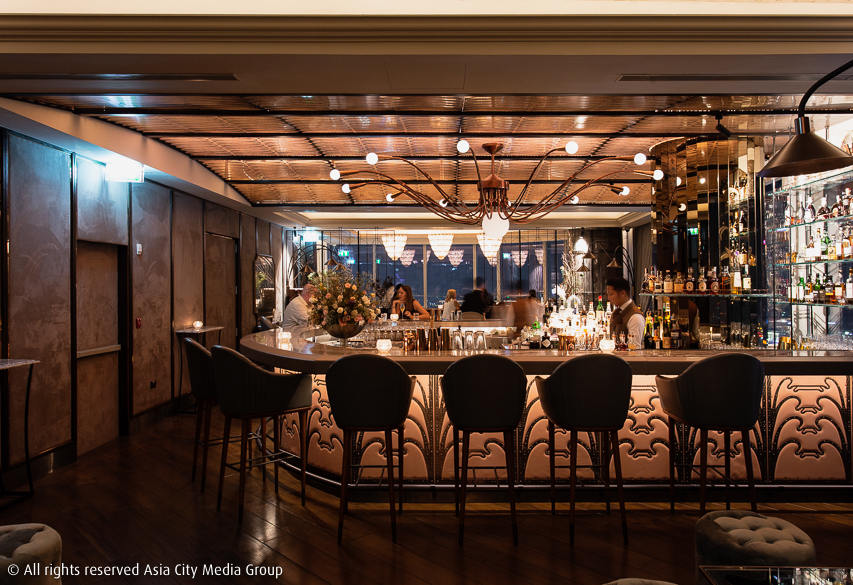 The Waldorf Astoria's showpiece cocktail den offers 56th-floor views and glams it up with rose gold accents, Art Nouveau chandeliers and marble. Drinks are no less impressive. For something even more luxurious, seek out The Champagne Bar hidden one floor above.
56/F, Waldorf Astoria, 151 Ratchadamri Rd., 02- 846-8888. Open daily 5pm-midnight.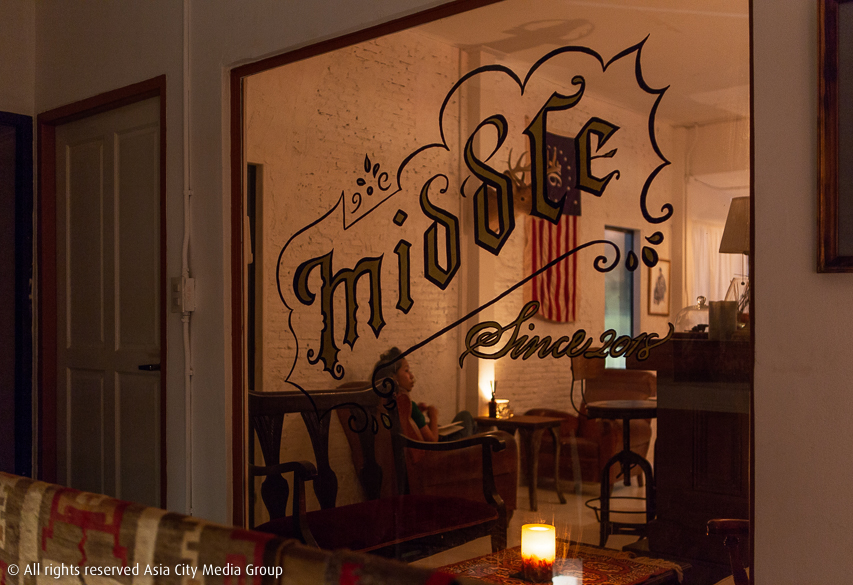 Take one of Thonglor's better coffee joints, Blue Dye, transform its upper floor with some old-time USA bric-a-brac, stock up an impressive back bar and you have the neighborhood's coolest speakeasy. Apart from all the classic cocktails, the bar also offers 10 signatures. Start with No.1, a triple-strength negroni topped with a bitter Angostura-flavor candy.
2/F, Blue Dye Cafe, Sukhumvit Soi 36, 080-616- 4676. Open Tue-Sun 7pm2am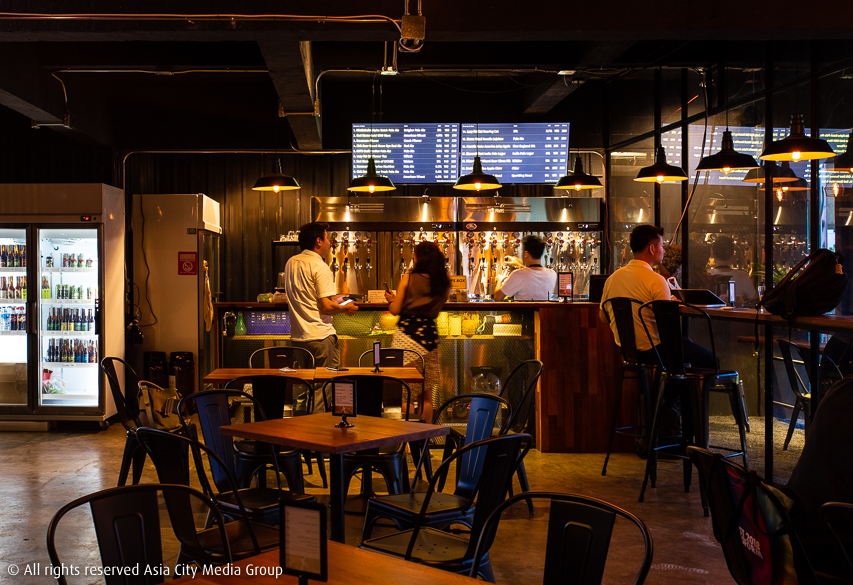 Victory Monument's buzzing bar spotlights craft beers fresh from Nonthaburi's Mitr Craft project, where six big players in the Thai brewing scene have joined forces. In a very democratic move, Mitr Craft calls on aspiring brewers to register online and pitch their projects to enter production and be sold at this outlet.
3/F, 23/1 Phaya Thai Rd., 089-799-1123. Open daily 5pm-midnight.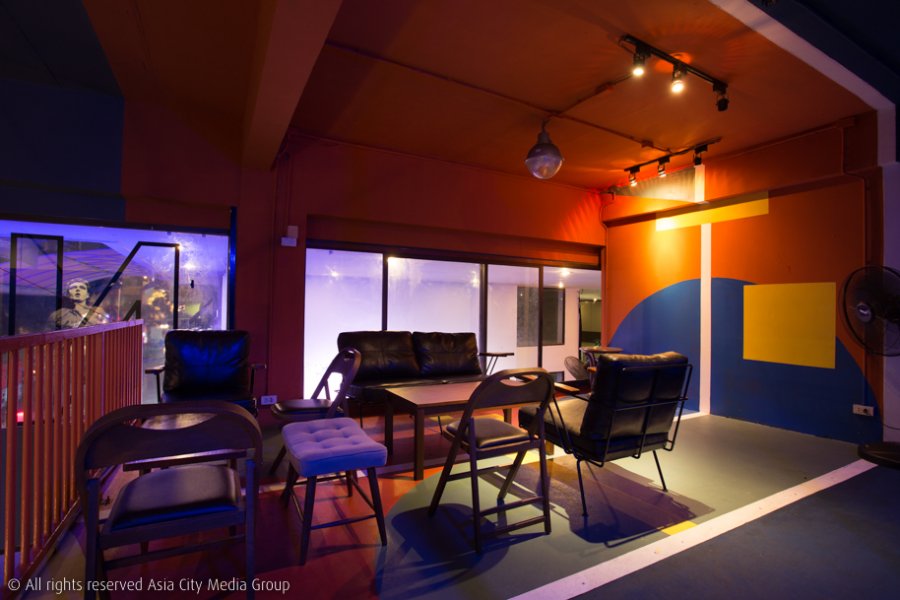 Standing for "Now Our Mother's Angry," this bar took the space on RCA once Cosmic Cafe and turned it again into a stomping ground of music industry insiders. Ramping up the friend's house party vibes, drinks come in coffee cups or wine glasses: boozy childhood throwbacks that'll get you buzzing for the parade of live bands and DJs.
RCA Block C, 21/66 Rama 9 Rd., 080-939-7899. Open daily 6:30pm-2am.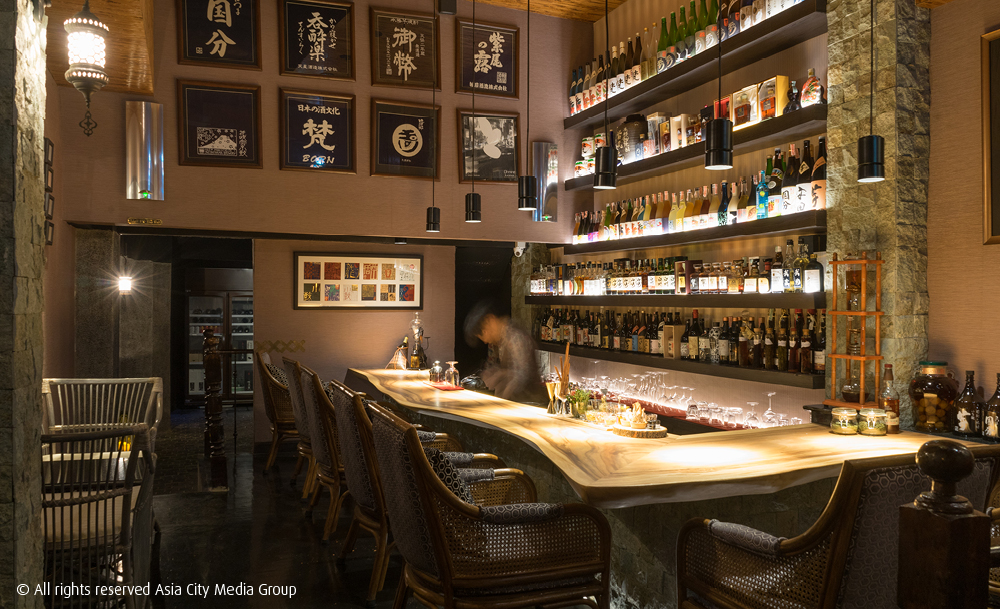 The dramatic lighting and wall bearing a parade of labels provide an awe-inspiring setting to be mesmerized by bartender Kei Sawada's classics with a twist, each made with Japanese precision. Their gin and tonic features a drop of elderflower syrup and an olfactory bouquet of six herbs as the garnish.
36/5 Sukhumvit Soi 39, 083-019-9062. Open Mon-Sat 7pm-1am.
This teensy, neon speakeasy on the ground floor of a Chinatown hostel is dedicated to Japan's syrupy liquor umeshu. Start with the rotating 101 option, an introductory, easy-to-down (here, a euphemism for very sweet) offering. Up from there is the premium-grade and noticeably more tangy stuff, like the 888 Aotan no Yuzushu.
Songwat Rd., 089-783- 3099; 062-229-8947. Open Fri-Sat 7-11pm.
The guys behind Blaq Lyte—Thonglor's sorely missed nightclub and B.A.D. Awards Best New Bar 2017—maintain this venue's classic '60s vibe with a giant disco ball, DJ booth, black and white photographs, red lights aplenty and old wooden seating arrangements. The hip-hop soundtrack is paired with standard pub drinks—without the Thonglor prices.
108, 5-6 Khao San Rd., 02-629-2474. Open daily 7pm-1am.
This stylish yet low-key bar's minimalist interior is cushioned by a jungle of potted plants and warm lighting. Thai-influenced creations play with ingredients that, at first glance, seem to have no place in a cocktail—turmeric vodka; black sesame whiskey; even reduced cow fat. You'll leave wondering why they don't feature on more drink menus. Salil Hotel,
44/7 Thonglor Soi 1, 087-713-6943. Open daily 7pm-2am.
Tucked inside rustic European restaurant Harvest is this mysterious jazz bar with a rollicking menu of craft spirits and cocktails. Bartender Suparb "Joe" Mopa does a fine introductory drink in Red: sloe gin, red currant, sparkling wine and lime. Invoke the lumberjack within with a Gintochoke of pickled artichoke with its briny juice, Whitley Neil gin and dry vermouth.
24/1 Sukhumvit Soi 31, 097-235-8286. Open daily 5:30pm-midnight.
Journey past a florist and a whimsical cafe, take the rickety wooden staircase and you'll find yourself looking out at the character-packed shop-houses of Soi Nana. Drinks at this Chinatown rooftop bar are fruity but pack a punch, while nibbles chart inter favorites from Kobe beef tataki to cold cuts and French fries. Rooftop/F, Oneday Wallflowers,
31-39-41 Soi Nana, 096-727-6789. Open daily 6pm-midnight.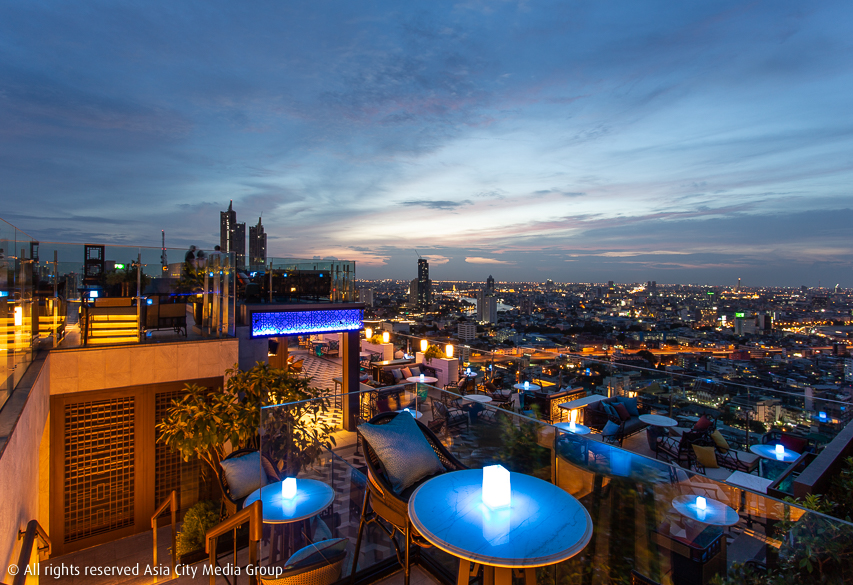 Sip on botanical cocktails at this Shanghainese-inspired spot whilst taking in the Silom-Sathorn skyline. Drinks come in stunning colors, like the fresh green Sweet Little Jade, blended with Midori, kiwi, lime, vodka and prosecco, or the deep purple Shanghai, The City Upon the Sea, which gains its hue from butterfly pea flower.
32/F, Marriott Hotel The Surawongse, 262 Surawong Rd., 02-088-5666. Open daily 5pm-2am.
---
B.A.D. Awards is BK Magazine's annual guide to all that's good in Bangkok nightlife. Read the full list here or download the PDF version here.