We launched our Neighborhood Guides as a regular column in the print edition of BK Magazine in mid-2018 (pick up your copy here), shining a spotlight on some of the city's most happening 'hoods. See below for where to eat, drink and be merry across Bangkok, and maybe even find your new home.
Oct 2020
This neighborhood by the river offers a perfect blend of new and old.
Oct 2020
These parallel sois between Asok and Phrom Phong are home to globe-spanning restaurants, awesome rooftop bars, and some hidden gems.
Oct 2020
Parallel to the Chao Praya River, Charoenkrung, Bangkok's first functional road, is the 'hood where buildings hold historical value, hip cafes spring up left and right, and vibrant murals color weathered walls down every soi.

Sep 2020
When talking about street food hubs, Chinatown is always the first place that pops up in our mind. But on the other side of the river, Talat Phlu is offering a more laid-back and down-to-earth street food scene, plus cool attractions waiting to be discovered.

Jul 2020
This blooming part of the Old Town runs at its own pace. In the early hours, the flower market is jam-packed with customers from every part of the city, while by 11am a completely different crowd descends, hungry to explore the area's hip cafes, restaurants and bars.

March 2020
Sathorn and Charoen Nakhon are jam-packed with all the action right now, but keep an eye on Wongwian Yai. From high-rise condos to snazzy cafes and institutionalized local eateries, Wongwian Yai offers the best of urbanity without being too frenetic.
March 2020
While Old Bangkok is best known globally for its glitzy temples and backpacker den, Khaosan Road, nearby Bang Lamphu offers a much-needed dose of reality. With its vintage shophouses and hip cafes, bars and restaurants, this district is on the up.

Feb 2020
Sandwiched between On Nut and Ekkamai, Phra Khanong is a salad bowl of cultures and cuisines, with a ton of cool drinking dens and art spaces.
Feb 2020
Mom and pop shops, 'grammable cafes and local restaurants line this up-and-coming four-kilometer soi. Udom Suk might be the most happening suburb in the city right now.

Jan 2020
Looking to get out of central Bangkok? There's a lot to like about Lat Krabang. The area is emerging with a wave of cool openings, but it still has an old-style charm, too

Dec 2019
Bangkok's central business district is packed with after-work haunts—nowhere more so than the u-shaped bend of Sathorn sois 10 and 12, which is home to what might be Bangkok's best clusters of bars and restaurants.

Dec 2019
Lined with posh restaurants and beautiful boutiques, there's no denying this soi is an elite playground, but there's more to it than meets the eye.

Nov 2019
Home to diverse restaurants, quaint cafes, old-school bakeries, a cool photo gallery and an iconic Hindu temple, this pleasant little street is a hidden gem. Here's what life is like on Pan Road.

Nov 2019
High-end residences, happening bars, and hip coffee shops and restaurants make the leafy sois of Bangkok's "it" neighborhood the perfect place to call home.
Oct 2019
From its cool restaurants and buzzworthy cocktail bars to its stylish co-working space and contemporary art gallery, this is why Sukhumvit Soi 49 is one of Bangkok's most livable 'hoods.

Oct 2019
Leave your biases at home—National Stadium is shedding its reputation as a tourist trap and uni student haunt. Here's why you should consider moving there.

Sep 2019
Chinatown means bustling markets, grunge-chic shophouses and great food. With the Wat Mangkon MRT extension now open, all the action is more accessible than ever. Here's our guide to the neighborhood.

Sep 2019
Phrom Phong is a hotbed of lavish malls, trendy watering holes, high-end condos and Japanese restaurants. The area stretches well beyond the BTS, though most of these spots are within a 10 minute walk.
Jun 2019
Far enough from the craziness of central Bangkok, On Nut is a laid-back hub of restaurants, bars and friendly faces. You can find all these places and more within around 10 minutes' walk of the BTS.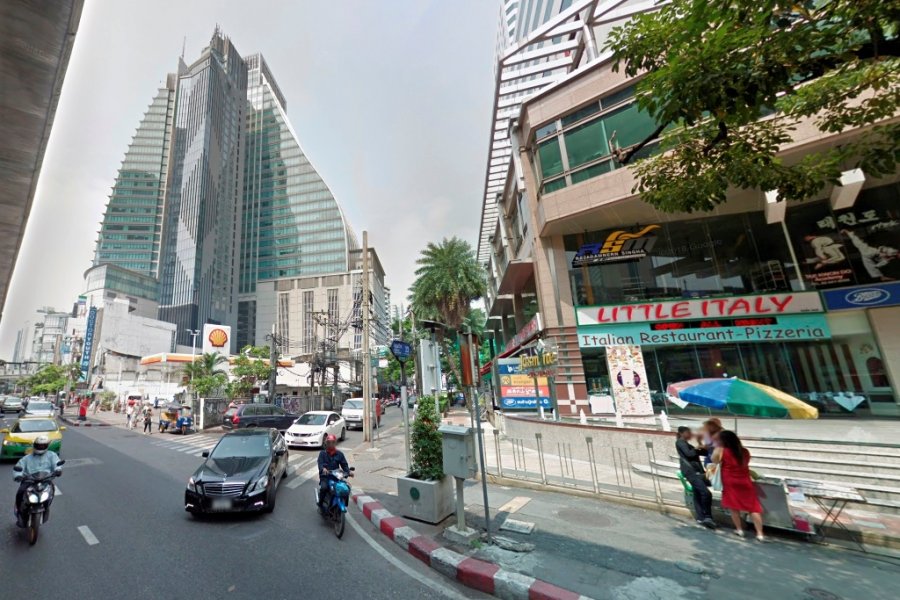 Jun 2019
Sukhumvit Soi 23 might be home to the notorious Soi Cowboy, but head deeper and this curiously diverse street harbors everything from top-notch sushi to 70-year-old family restaurants.
May 2019
Despite being one of the poshest addresses in Bangkok and situated between two of the city's swankiest malls—Central Chidlom and Central Embassy—Soi Somkid has remained pretty under the radar, until now. Thanks to the arrival of Siri House by property developer Sansiri, this leafy urban oasis is starting to turn heads.
May 2019
While Thonglor (Sukhumvit Soi 55) is full of swanky restaurants, glitzy clubs and bars, walking down the tranquil, leafy sois of Sukhumvit 51 and 53 is a real contrast. Besides the rows of dream homes, these two parallel streets boast charming cafes and cool bars, as well as some of Bangkok's finest eateries.
April 2019
Thanks to a slew of construction projects over the last year, the Asoke-Phetchaburi intersection has seemingly offered little more than endless traffic jams and noise pollution. Now, though, its hidden gems have been bolstered by a wave of new openings, making Bangkok's office-central a whole lot more livable.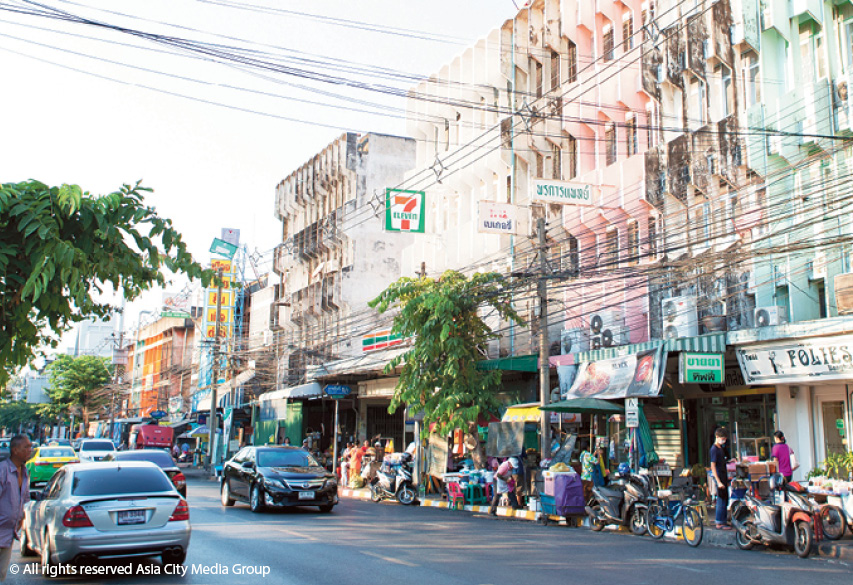 Mar 2019
The four-lane Nanglinchee Road may lack the charm of neighboring Yen Akat or Suan Phlu, but its old shop-houses are a magnet for new bars, restaurants and shops. Sathorn's It-'hood is blessed with cheaper rents, a shiny new mall, amazing croissants and one of our fave khao gaeng places.
Mar 2019
Bustling with diverse street food and lively bars, Victory Monument maintains its local charm in spite of being one of Bangkok's busiest intersections.

Feb 2019
There's more to this 'hood than awesome street food.
Feb 2019
Running along the eastern bank of the Chao Phraya, Song Wat encompasses a diverse mix of old shophouses and new restaurants, all of which adhere to its slow, laid-back vibe.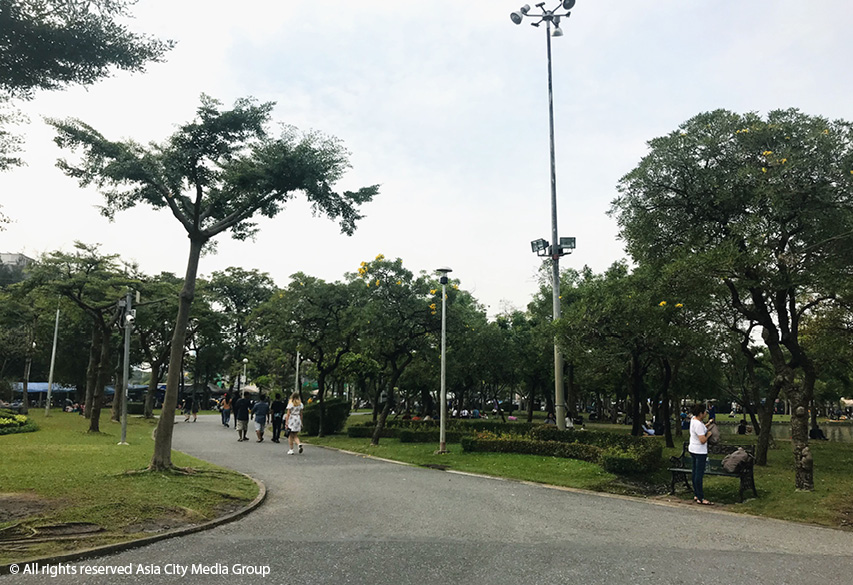 Jan 2019
Is Chatuchak actually Bangkok's most livable 'hood? Two parks, walkable streets, the best fresh market in the city, weekend vintage shopping plus BTS and MRT stations point to "yes."

Jan 2019
This local, residential neighborhood may look quiet on the surface, but explore a little deeper and you'll find that it's full of life.