---
Phrom Phong is a hotbed of lavish malls, trendy watering holes, high-end condos and Japanese restaurants. The area stretches well beyond the BTS, though most of these spots are within a 10 minute walk.
Coffee & Breakfast
Wake up with a flat white (B60) at
39 Espresso
(665 Sukhumvit Rd.), an orange mocha (B140) at the arty
Sometimes I Feel
(5/1 Sukhumvit Soi 31, 089-223-1493), or a coffee (from B80) at
Holey Artisan Bakery
(245/12 Sukhumvit Soi 31). Instagrammers can go for the Monkey Brain Latte (B90), served in a skull-shaped glass at the art-filled
Hello Strangers Cafe
(61/45 Sukhumvit Soi 26, 090-994-8760).
Fill up on eggs Benny (B350) at elegant
D'ark
(651 Sukhumvit Rd., 02-003-6013) or go with a healthy spirulina-spinach bowl (B250) at
Brekkie
(6/9 Phrom Si Soi 1).
Brainwake
(27/1 Sukhumvit Soi 33, 02-005-0026) offers inexpensive Western breakfast classics, while
Breakfast Story
(2/F, Hair of the Dog, 593/27 Sukhumvit Rd., 02-258-1461) serves some of the city's biggest and best pancakes (from B150).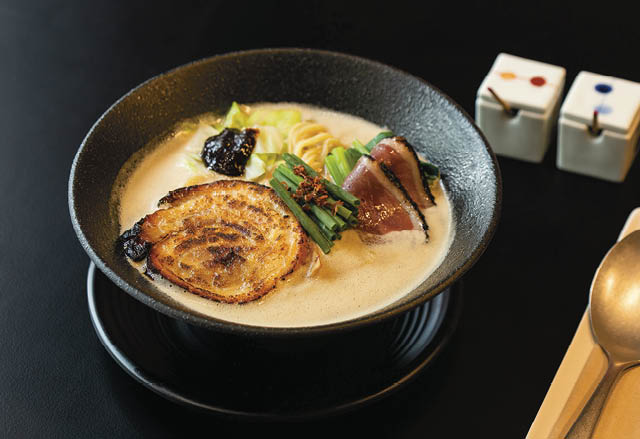 Mensho Tokyo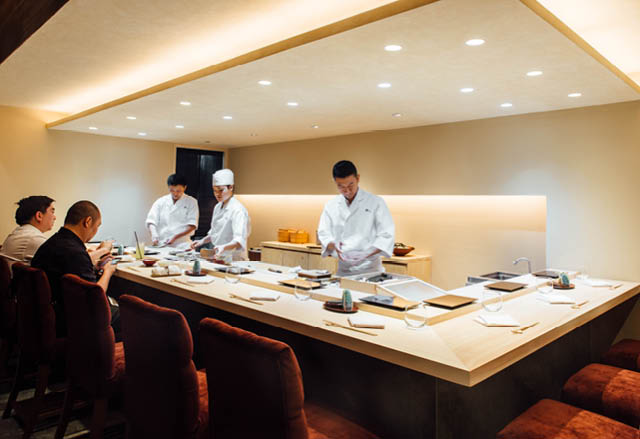 Sushi Masato
Lunch & Dinner
Phrom Phong is heaven for Japanese food, from
tori paitan
ramen (B250) at
Mensho Tokyo
(G/F, RSU Tower, Sukhumvit Soi 31) and satisfying
tsukemen
(B210) at
Bankara Ramen
(The Manor, 32/1 Sukhumvit Soi 39, 02-662-5162/3) to lavish 20-course omakase dinners (B4,000) at
Sushi Masato
(3/22 Soi Sawasdee 1, 02-040-0015).
Sustaina
(1/40 Sukhumvit Soi 39, 02-258-7573) serves a wealth of unique Japanese veggie and seafood dishes, like eggplant and tuna gyoza (B130) and multi-dish sets (example: soba noodles, tuna and tofu rice bowl, grilled squid and veggies, winter melon soup; B390), on the second floor and offers fresh organic produce on the first floor. Fancy sushi? Check out
Masu Maki & Sushi Bar
(15 Sukhumvit Soi 39, 081-838-0220) for Black Dragon Maki (B380) and tasty veggie rolls (tofu maki, B230), or
Isao
(5 Sukhumvit Soi 31, 02-258-0645) for nigiri sets (B280).
Cocotte
(G/F, 39 Boulevard, Sukhumvit Soi 39, 092-664-6777) serves tenderloin wagyu steak (B2,790), and
Indus
(71 Sukhumvit Soi 26,02-258-4900) does great butter chicken (B390). Veggies flock to
Broccoli Revolution
(899 Sukhumvit Soi 49, 02-662-5001) for broccoli quinoa charcoal burgers (B250),
Veganerie Concept
(35/2 Soi Methi Niwet, 02-258-8489) for vegan waffles (from B165) and the newly-opened
Vistro
(46/1 Sukhumvit Soi 24, 065-998-2201) for oyster mushroom "calamari" (B280). For street eats, check out the ever-packed
Rung Rueng Pork Noodle
(10/1-2 Sukhumvit Soi 26, 02-258-6744; noodles B40-50). Fans of Middle Eastern fare can get their falafel wrap fix at
Beirut
(Sukhumvit Soi 39, 02-662-5574; B100)—15 minutes' walk from BTS Phrom Phong.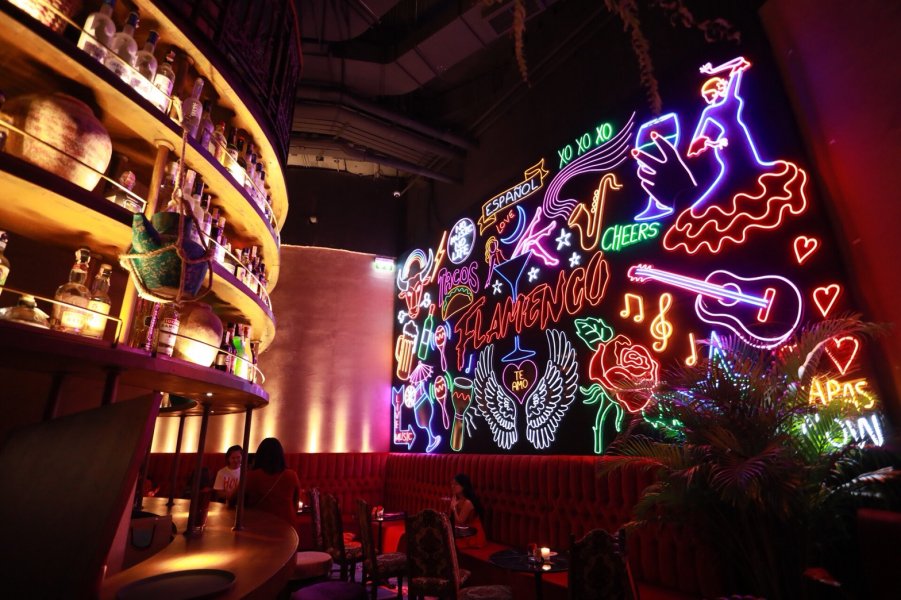 Flamenco
Drinks
Get your craft beer fix at
Hair of the Dog
(593/27 Sukhumvit Rd., 02-258-1461) or sip cocktails at retro speakeasy
Mutual Bar
(5/F, 3/7 Sukhumvit Soi 24, 02-550-6820) for cocktails like Juliet's Lips (gin, Kwai Feh lychee liqueur, rose syrup, white grape juice; B340). Jive to live music at
Alonetogether
(29 Sukhumvit Soi 31, 02-163-4778) and
The WoodShed
(24/1, Sukhumvit Soi 31, 02-262-0762) or channel your hi-so side at
Vanilla Sky Rooftop Bar
(35/F, Compass SkyView Hotel, 12 Sukhumvit Soi 24. Cocktails B350),
ABar
(37-38/F, Bangkok Marriott Marquis Queen's Park, 199 Sukhumvit Soi 22, 02-059-5555. Cocktails around B360) and
Iron Balls Parlour
(Sukhumvit Soi 45, 02-662-4478. G&T, B380). EmQuartier mall is home to salsa hotspot
Flamenco
(9/F, EmQuartier, 693, 695 Sukhumvit Rd.) and urban beach bar
Escape
(5/F, 02-258-6515). Indulge in Canadian lobster (B2,200/kg) at the buzzing
Octo Seafood Bar
(88/22 Sukhumvit Soi 24, 02-261-9899) before seeking out ultra-hip speakeasy
Sugar Ray
(88/2 Sukhumvit Soi 24, 02-258-4756) for expertly crafted cocktails like a Manhattan (B420). Grab a casual pint at
The Royal Oak
(595/10-11 Sukhumvit Soi 33/1) before heading upstairs to Bangkok Comedy Club (shows every Friday). A little further away, the pet-friendly
Roots
(95 Sukhumvit Soi 26, 02-661-5227) hosts live DJs most nights in its chilled garden.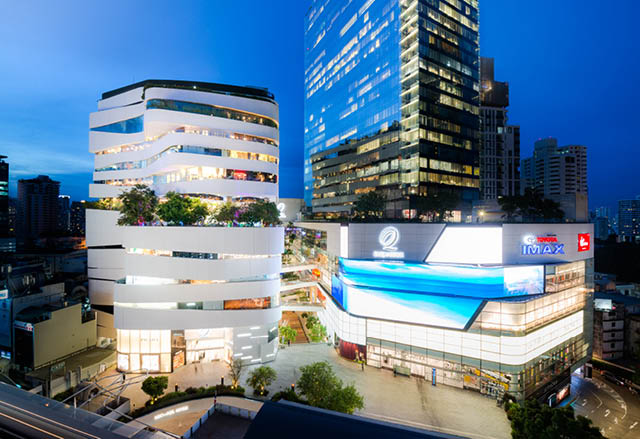 EmQuartier
Transport
BTS Phrom Phong is your go-to.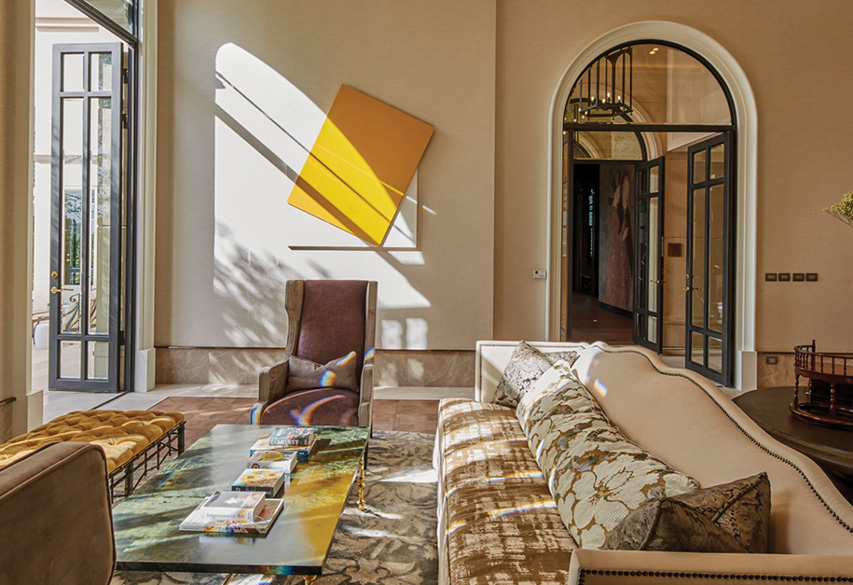 Accommodation
B55,000/month will land you a two-bedroom, 190-sq-meter apartment at 31 Place Phrom Phong (345/1, Sukhumvit Rd.). Two-bedroom luxury condos at The Diplomat (18 Sukhumvit Soi 39) run from B95,000 upwards. Three-bedroom apartments at Richmond Palace (Sukhumvit Soi 43) start at B65,000 per month. For real ballers: a four-bedroom penthouse at The Millennium Residence (Sukhumvit Soi 20) costs a cool B300,000 per month.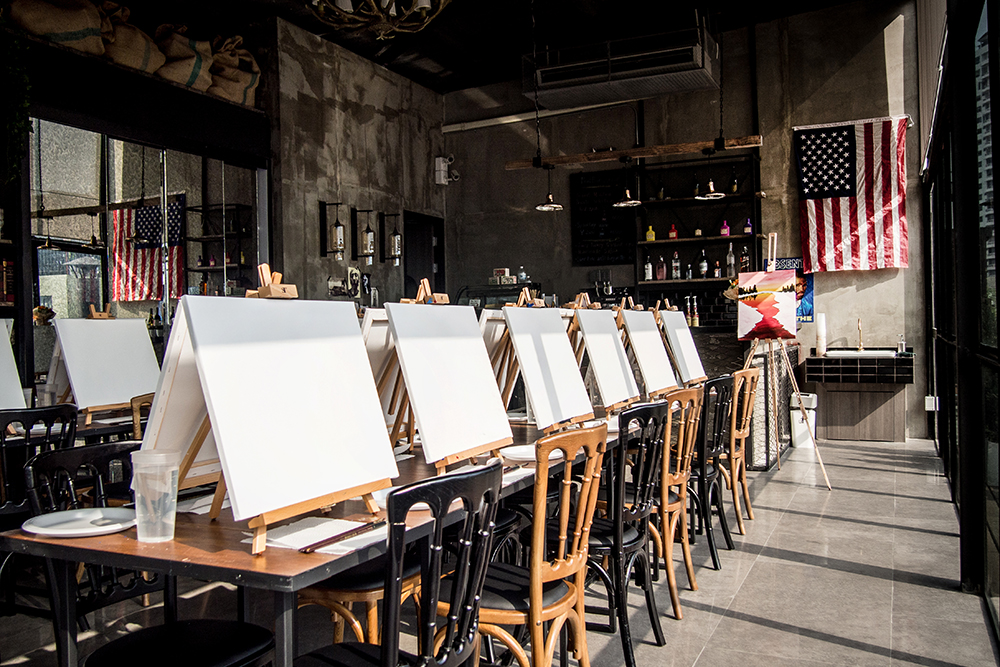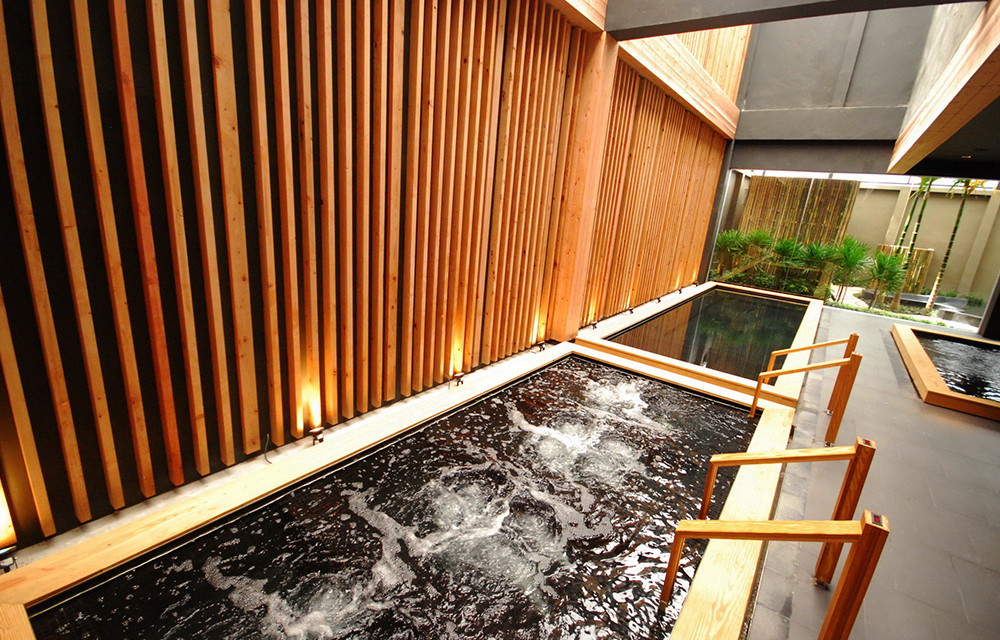 Yunomori Onsen
Visit
Besides the two glossy supermall behemoths—
Emporium
and
EmQuartier
—you can take a stroll in Benjasiri Park, test your simulated surfing skills at
Flow House
(120/1 A Square, Sukhumvit Soi 26), learn to become a barista at
Coffeas Lab
(G/F, Green Connect, Sukhumvit Soi 31; B8,500/one-day course), or unwind at
Yunomori Onsen
(120/5 Sukhumvit Soi 26, 02-259-5778; day pass, B450). Get drunk and arty at
Paintbar Bangkok
(6/F, Piman 49, 46/4 Sukhumvit Soi 49, 081-001-0849), or seek out workshops in the studio above the cute cafe,
Baker Gonna Bake
(61 Sukhumvit Soi 26, 092-651-6463). Pet owners can take their furry friends to weekend markets at
K Village
(93, 95 Sukhumvit Soi 26) or
Dog Park 49
(8/3 Sukhumvit Soi 49, 02-049-1026).
---
BK ASKS
What's great about Phrom Phong?

Philippe Rusin, co-founder and general manager of D'ARK
"It's such a vibrant neighborhood, and the specialty coffee district of Bangkok. It's really ideal for brunch with family or friends and your favorite pets."
Pete Spalding, co-founder of Hair of the Dog
"It's super close to the BTS. There are tons of interesting little streets with cool small businesses, tons of good food and of course EmQuartier for shopping."

Tanakorn Chantarthong, Barista at 39 Espresso
"Phrom Phong has a lot of tourists and foreigners, so there's always something cool happening. There are a lot of great stores and restaurants to find imported items."