BANGKOK RESTAURANT
Mensho Tokyo
A game-changing Tokyo-born ramen chain is now in Bangkok.
Tomaharu Shono's Tokyo-to-San Francisco ramen chain elevates the humble soul food beyond the tonkotsu and shio standards. This sleek, monochromatic affair doles out a next-level chicken-based broth furnished with seasonal, local ingredients. The milky-rich tori paitan is a game-changer, topped off with thick-cut chashu pork, two pink, juicy slices of sous-vide duck, and a dollop of tart pickled plum paste.
You're not going to Mensho Tokyo to hear glasses clink or dine in candlelight. Instead, expect to be serenaded by screaming children and bathed in white light between four walls scribbled with educational diagrams of ramen ingredients. Located in the nondescript RSU Tower, Mensho Tokyo is about as far as it gets from special occasion dining. That is, unless you appreciate the bacchanalian euphoria of the perfect ramen.
In the middle of the room, restaurant staff make noodles fresh each day. Lots of ramen joints claim to do this, and many of them actually do this, but Mensho Tokyo really wants you to know how serious it is about the integrity of its goods. In fact, founder Tomaharu Shono champions "hyper ramen," a catchphrase that revolves around the use of seasonal, local ingredients to create a rotating menu of ramen that will trigger visceral reactions you didn't know were possible.
The wagyu miso ramen (B390 for two pieces of wagyu/B590 for five), featuring tender cuts of A5 wagyu in a red miso-based broth laced with local ginger, is the kind of umami-rich guilty pleasure that begs for a nap afterwards. Slightly less heavy is the signature tori paitan (B320), a chashu-topped bowl of perfectly toothsome noodles, bamboo shoots and green onion in a chicken-based broth. If you want to go meat-free, order the bean-, nut- and veggie-packed vegan tantanmen (B350)—you'll still feel the same childlike elation as you power through a jaw-droppingly deep bowl of noodles.
On the side, order the delightfully juicy, yuzu-topped fried chicken (B120) or deep-fried enoki mushrooms with vibrant togarashi (B110). About the only item to avoid is the chilled corn ramen (B100). While the broth might be refreshing, it doesn't offer much in terms of flavor. You're better off ordering one of the Coedo craft beers (B230) if you want to cool off.
The menu is updated regularly, and the ramen ranks as high as any in this city. In other words, go here. Often.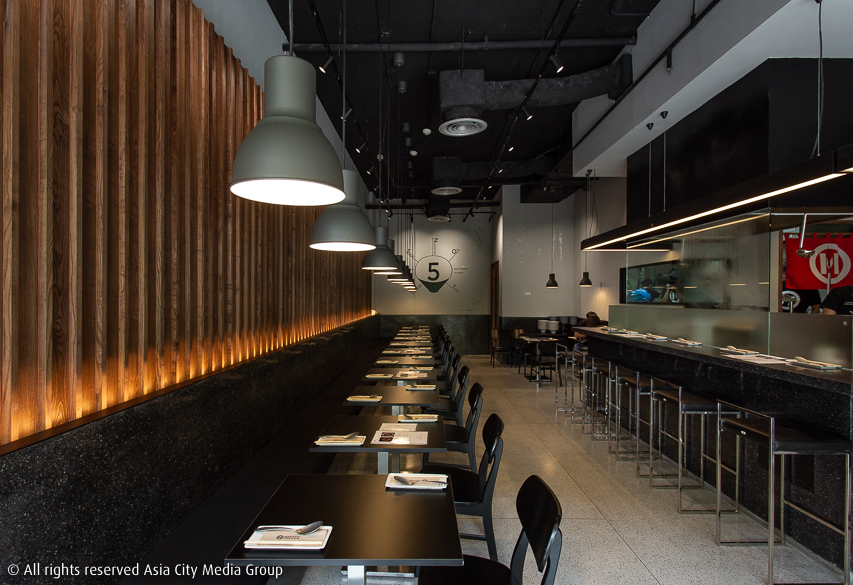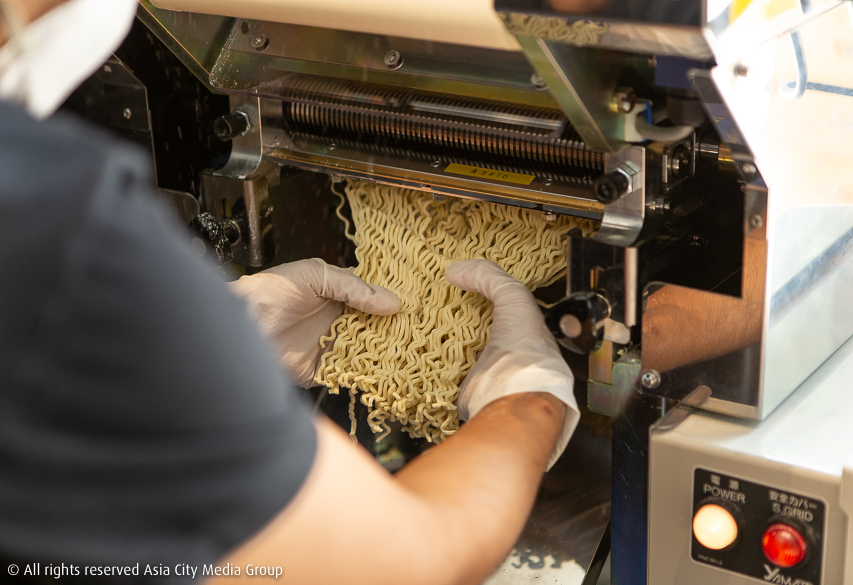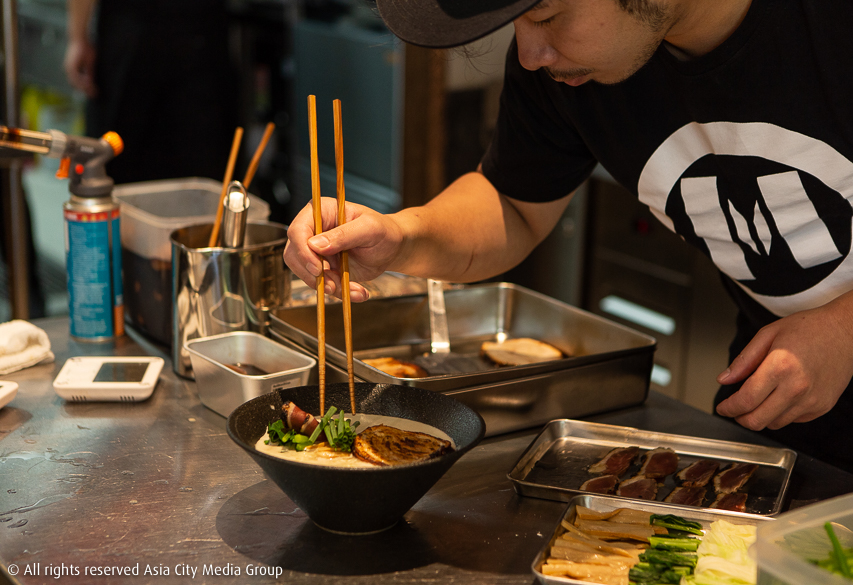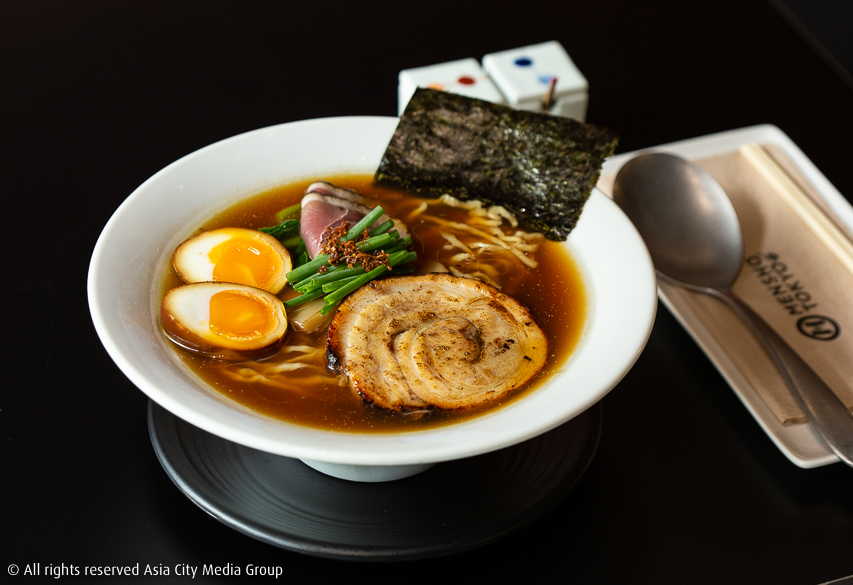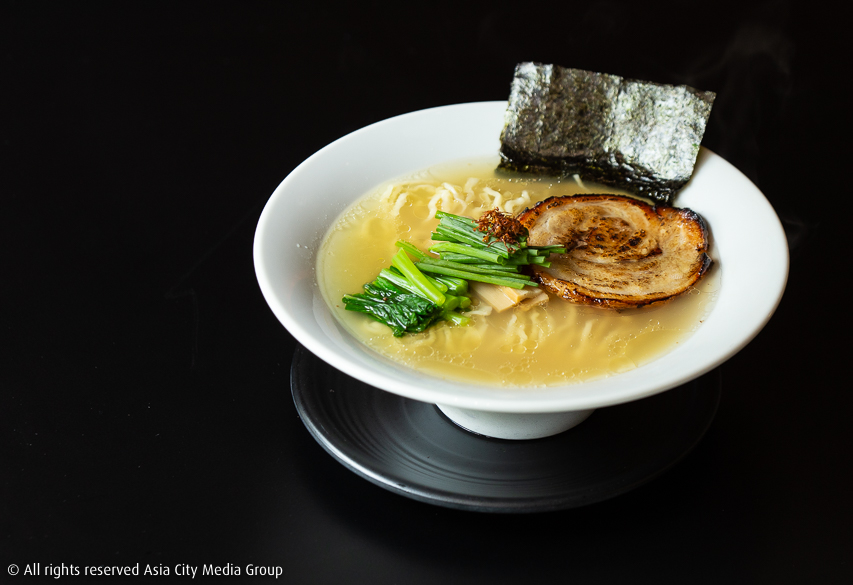 Venue Details
Address:
Mensho Tokyo, G/F, RSU Tower, Sukhumvit Soi 31, Bangkok, Thailand
Phone:
091-887-9492
Website:
www.facebook.com/menshotokyobkk
Area:
Phrom Phong
Cuisine:
Japanese
Open since:
November, 2018
Opening hours:

Tue-Sun

11am-3pm, 5-10pm

Report a correction