BANGKOK RESTAURANT
Mensho Tokyo
A game-changing Tokyo-born ramen chain is now in Bangkok.
Tomaharu Shono's Tokyo-to-San Francisco ramen chain elevates the humble soul food beyond the tonkotsu and shio standards. This sleek, monochromatic affair doles out a next-level chicken-based broth furnished with seasonal, local ingredients. The milky-rich tori paitan is a game-changer, topped off with thick-cut chashu pork, two pink, juicy slices of sous-vide duck, and a dollop of tart pickled plum paste.
The buzz: The fast-growing Tokyo restaurant chain credited with changing the ramen game has touched down in Bangkok to hours-long queues. Across eight branches back home and another in San Francisco, Mensho Tokyo founder Tomaharu Shono elevates this humble Japanese soul food beyond the tonkotsu and shio standards to more out-there creations like vegan tantanmen and chocolate-lamb black ramen.
The decor: Situated smack-bang on Sukhumvit (between BTS Asoke and Phrom Phong), Mensho Tokyo can be spotted for its red noren hanging in the doorway. Chances are you won't immediately see the tiny sign bearing the slogan, "A bowl for tomorrow," but you can get some indication of the ramen pedigree within thanks to the glass frontage that lets you look right into the noodle-making room. Inside is a sleek, monochromatic affair whose walls are littered with chemical symbols and references to kombu seaweed, bonito flakes and other umami-inducing ingredients. Get close to the action with one of the counter seats.
The food: Tomaharu calls his style "hyper ramen," and looks to improve the traditional styles through seasonal, local ingredients. Currently helming the Bangkok operation is chef Ryo "Marcy" Iwai, Tomaharu's right-hand man, who doles out three distinct types of ramen each made with a chicken-based broth. Fans of tonkotsu are well advised to order the tori paitan (B250), whose milky-rich broth boasts all the flavor of its porky equivalent but less guilt-factor. Your bowl comes loaded with bamboo shoots, green onion, cabbage, Chinese kale and even a touch of lemongrass (a Bangkok-only touch), but the stars are the thick-cut chashu pork that's charred just before serving, two pink, juicy slices of sous-vide duck and a dollop of tart pickled plum paste to cut through the creaminess. Far less heavy are the shoyu (soy sauce, B230) and shio (B230) versions, the latter of which uses a stock made with three types of clams for a vongole-like flavor. Special mention goes to the thick noodles, house-made using domestic wheat harvested in Thailand, which add spring to every bite. Coming soon: a vegan tantanmen made with Japanese soy cream, coconut milk and a wealth of nuts and beans.
The drinks: Not much to see here… yet. For beer, there's Sapporo (B200), Asahi (B150) and Singha (B130), joined by a handful of sake options (from B380 for Kitaya). Refillable green tea is B50.
Why we'd go back: Few bowls of ramen have the ability to both comfort and surprise like Mensho Tokyo's, and we can't wait to see what's next in store (one particular creation involving wagyu and yuzu has us salivating). Carl Dixon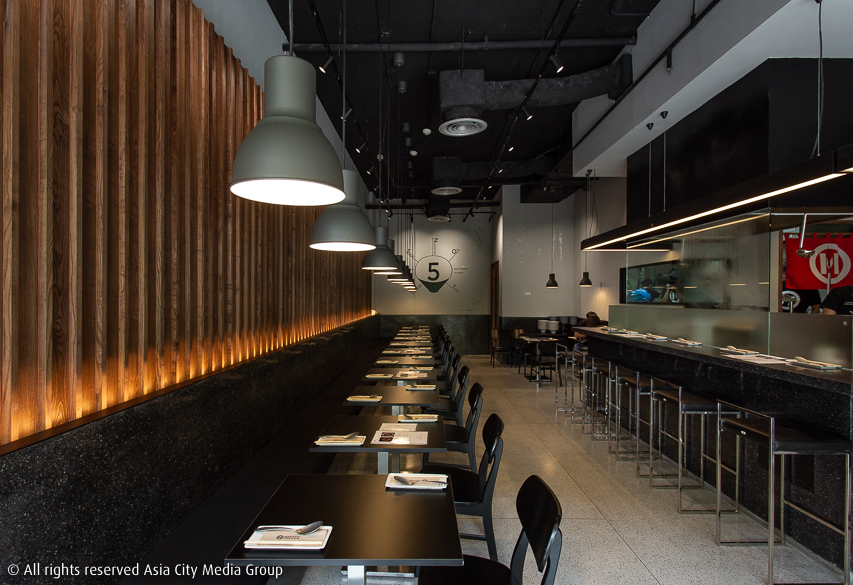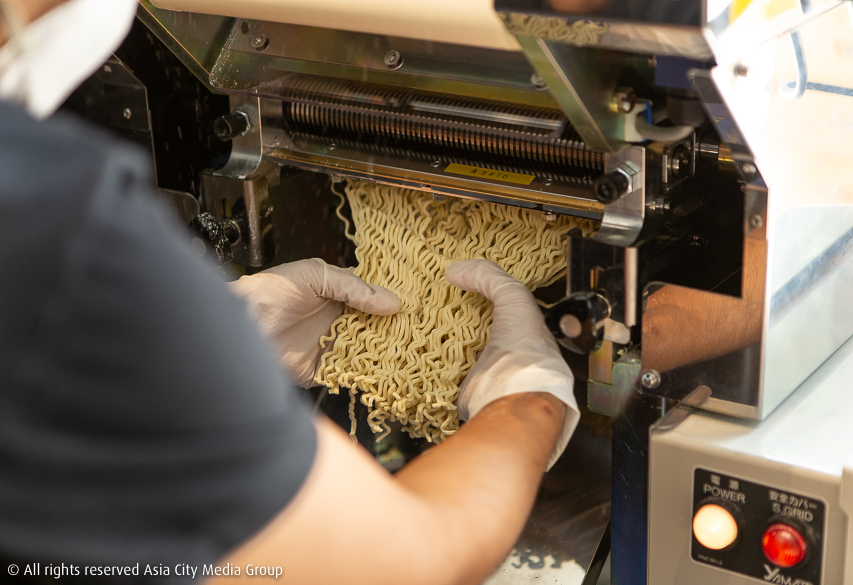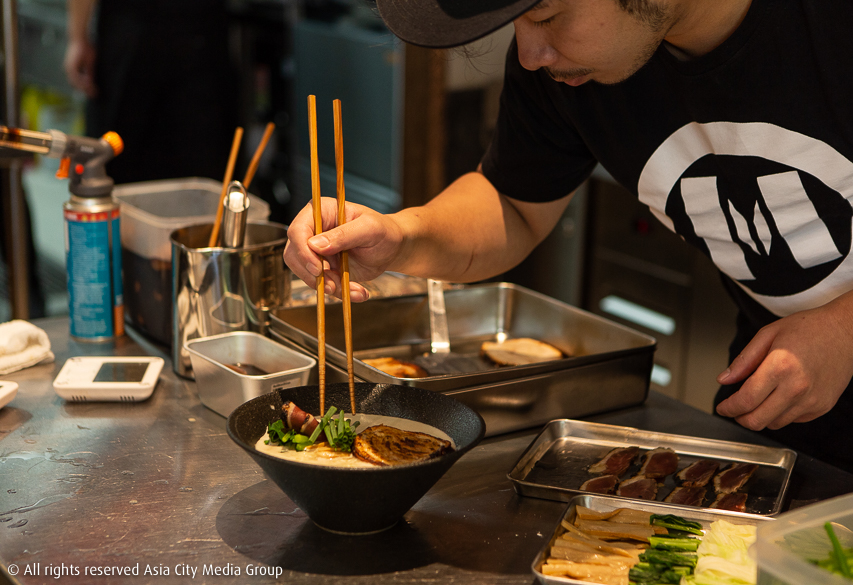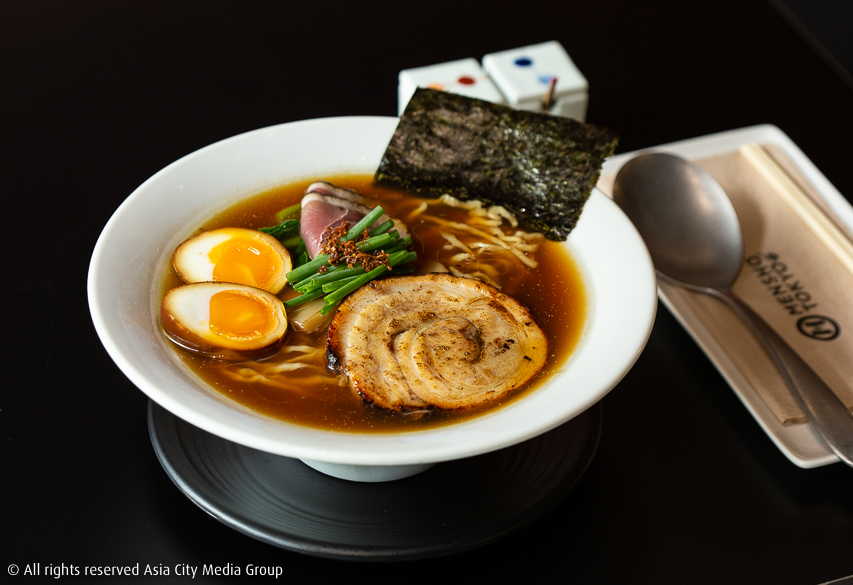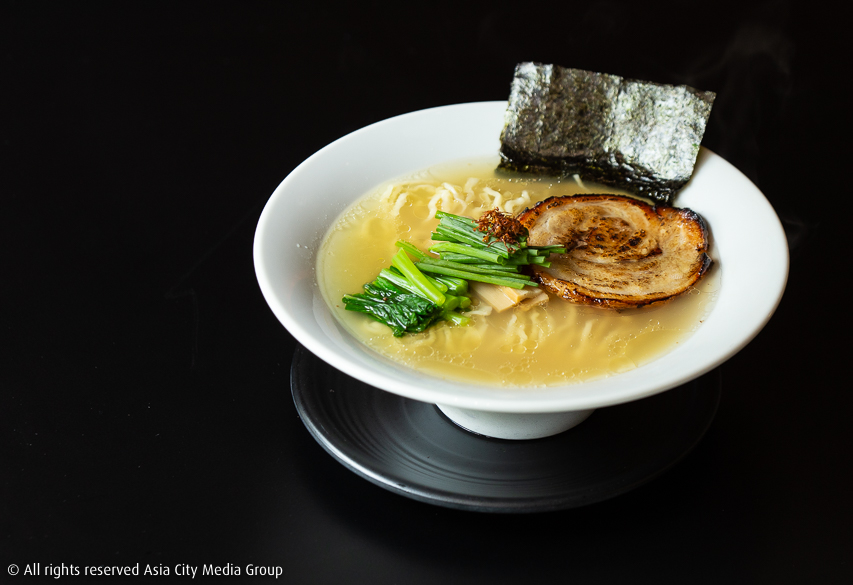 Venue Details
Address:
Mensho Tokyo, G/F, RSU Tower, Sukhumvit Soi 31, Bangkok, Thailand
Website:
www.facebook.com/menshotokyobkk
Area:
Phrom Phong
Cuisine:
Japanese
Open since:
November, 2018
Opening hours:

Tue-Fri

11am-3pm, 5-10pm

;

Sat-Sun

11am-10pm

Report a correction