There's more to this 'hood than awesome street food.
Discover more awesome places in Sathorn
---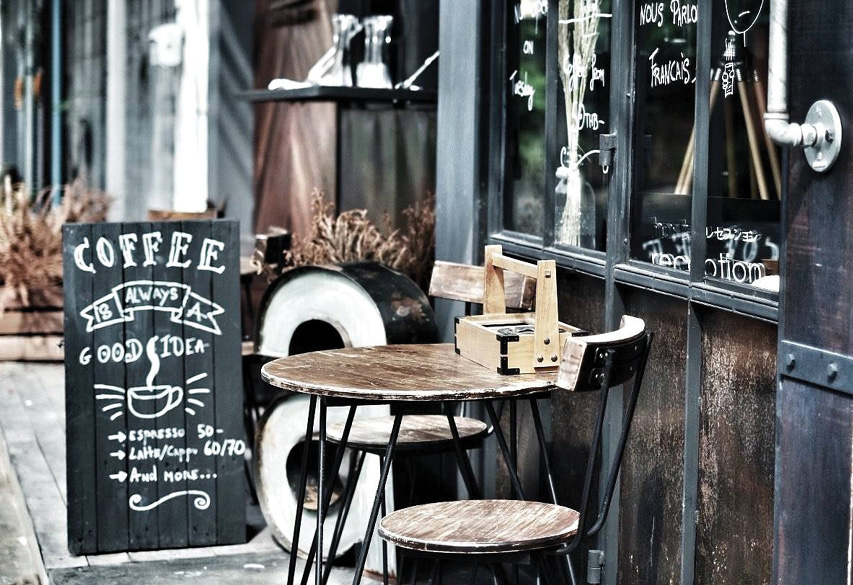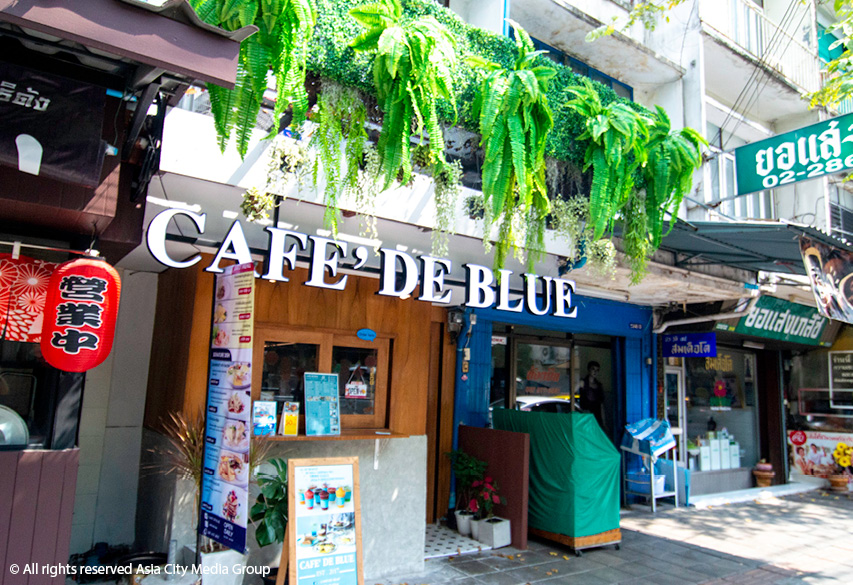 Cafe De Blue's
Coffee & Breakfast
Bask in the neighborhood's chill vibes with a banana choco frappe (B120) a
t All Good in the Hood
(14 Sathorn Soi 11, Yaek 5, 083-597-9645) or try the avocado toast and nitro coffee combo for B250. Craving something sweet? Head to
Make Me Bread Dessert and Cafe
(127/50 St. Louis Soi 3, 095- 490-9710) for a caramel macchiato (B70) and shaved ice with egg pandan custard (B125). The hungry can fill up on
Cafe De Blue's
(270 Chan Soi 18/7, St.Louis Soi 3, 098-413-9415) bacon eggs Benedict (B119) and a mango smoothie (B59) but be sure to leave room for
Yun-Taiwanese Fusion Dessert Cafe's
(234/12 Soi Chan 18/7, 089-440-4555) unmissable har mae tub (Taiwanese-style shaved ice, B109).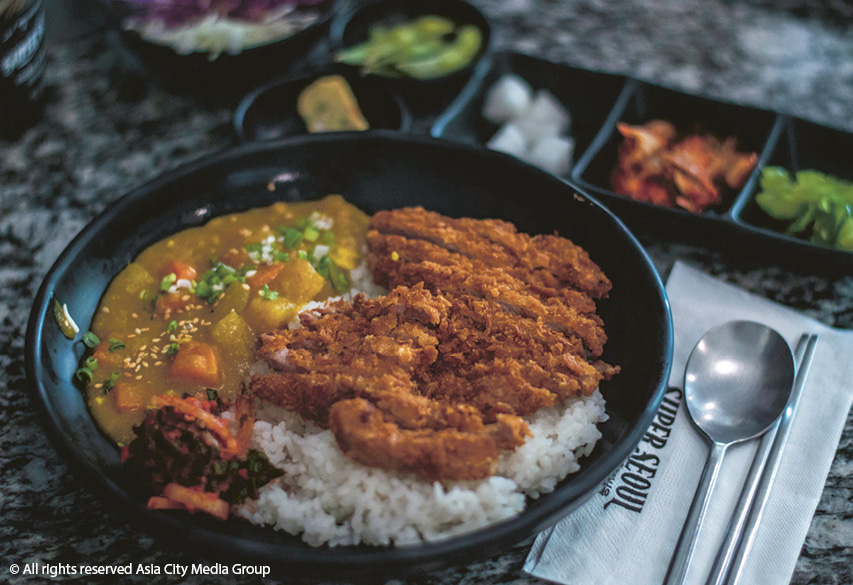 Lunch & Dinner
Check out the earthy, plant-filled
Super Seoul Cafe
(50/52 Sathorn Soi 11, 081-881-7767) for their intricate lunch sets, featuring kimchi jigae (B205), a homemade kimchi soup with tofu, vegetables and pork, or the donkatsu curry (B230) with crispy pork and a side of kimchi. What St. Louis is known for, however, is its plethora of street food. Don't miss the succulent braised pork on rice (B50-70) from the long-established
Khao Ka Moo Jorsor 100
(St. Louis Soi 3, 02-211-3553) or the generous servings of braised duck (B260) doled out at
Boon Eak Restaurant
(St. Louis Soi 3, 083-078-0291). Check out the fragrant chicken biryani (B40) from Khao
Mok Gai Od Ton
(St. Louis Soi 3, 086-078-5239) and the egg noodles with juicy shrimp wontons, and barbecued crispy pork (B45) at
Hea Ngou Ba Mee Giew Koong
(St. Louis Soi 3, 02-212-2099). For something sweet yet refreshing, try the iced dessert, chendol, at
Lot Chong Singapore Pichit
(St. Louis Soi 3, 089-588-8707).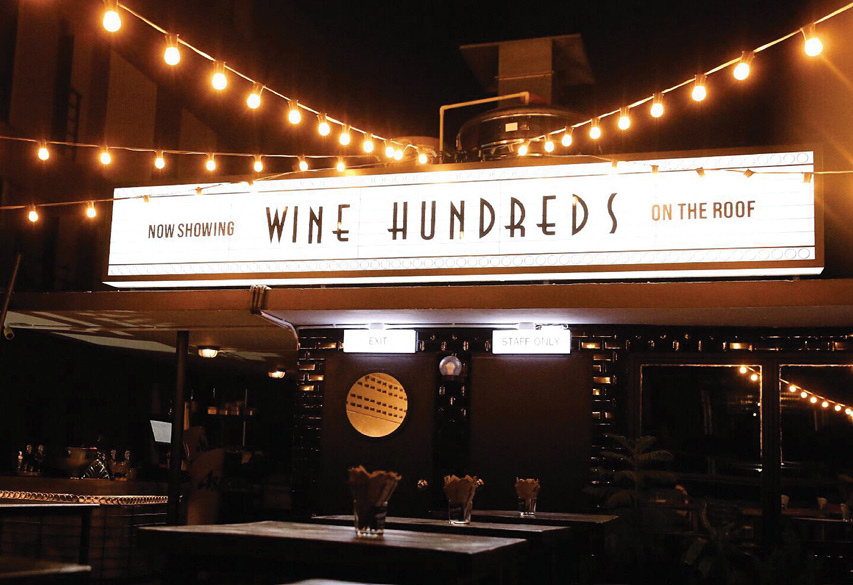 Wine Hundreds

Drinks
St. Louis might not be home to the most poppin' nightlife scene, but hidden above Super Seoul Cafe, the hip, weekends-only modern Korean joint
Wine Hundreds
(50 Sathorn Soi 11, 081-881-7767) will cure your boozy cravings with a Tanqueray gin and tonic (B285) or a shot of grapefruit soju (B55). If you feel like a late-night snack, try their cheese platter (B375)—a mix of truffle gouda, brie, smoked cheese, crackers, jam and almonds. The
buzzing bars of Sathorn 10-12
are a quick ride away.

Transport

Though it's no front-door service, Surasak BTS Station is less than a 10-minute stroll from St. Louis.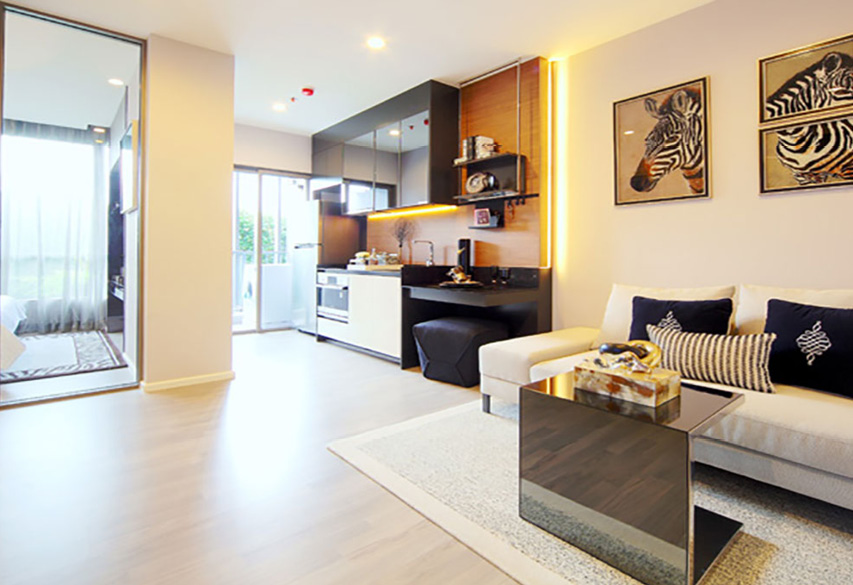 The Room Sathorn-St. Louis

Accommodation

Centered between BTS Chong Nonsi and BTS Surasak, Sky Villas Sathorn (187 Sathon Rd., 02-343- 1412) has 177 units from B40,000- 250,000/month. If you're lucky, you might find an opening at Mini House Apartment (11 St. Louis Soi 2, 02-211-0402), whose 18 units run from B33,000-35,000/month. The Room Sathorn-St. Louis (Chan Soi 18/7, 02-343-8900) boasts 376 units from B17,000-200,000.
St. Louis Catholic Church
Visit
Check out rotating exhibitions from top contemporary artists at
Sathorn 11 Art Space
(404 St. Louis Soi 3, 02-004-1199), where you can even enjoy an al fresco drink at the attached bar. Thanks to residents with wide-ranging faiths, the St. Louis neighborhood is home to
St. Louis Catholic Church
(23 South Sathorn Rd., 02-212-0220), the nearby
Jawa Mosque
(Charoenrat Soi 1 Yaek 9, 02-675-6033) and even the historic
Witsanu Hindu Temple
(Soi Wat Prot, 085-337-7146), making it a great spot for some spiritual digging.
---
BK ASKS
What makes living on St. Louis special?
SANTI SRISONGKRAM, OWNER OF ALL GOOD IN THE HOOD
"I think our area shows a real sense of living. It's a peaceful mix of authentic and modern lifestyles."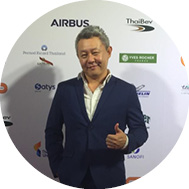 MIKE BOONMAHANARK, CO-FOUNDER OF SATHORN 11 ART SPACE
"We have everything around here in the small community of St. Louis— old and new generations, food, schools and banks."
KUANMNAUS "DEAR" LIMCHAROEN, OWNER OF SUPER SEOUL CAFE
"I think St. Louis is a vintage part of Sathorn where you can see the urban Thai style of living—awesome local street food, condos, schools, salons, restaurants and cafes."