Leave your biases at home—National Stadium is shedding its reputation as a tourist trap and uni student haunt. Here's why you should consider moving there.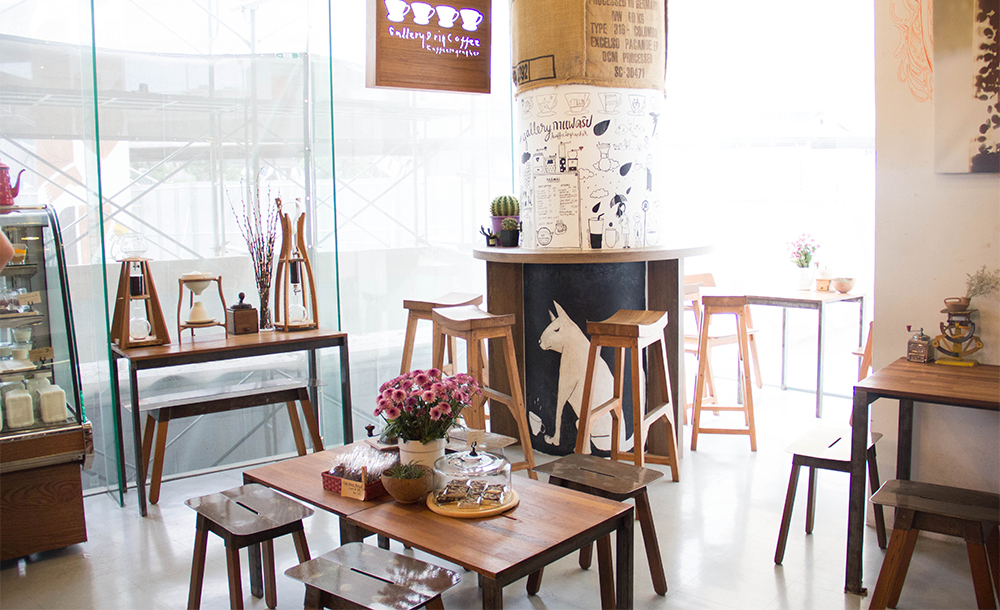 Galllery Drip Coffee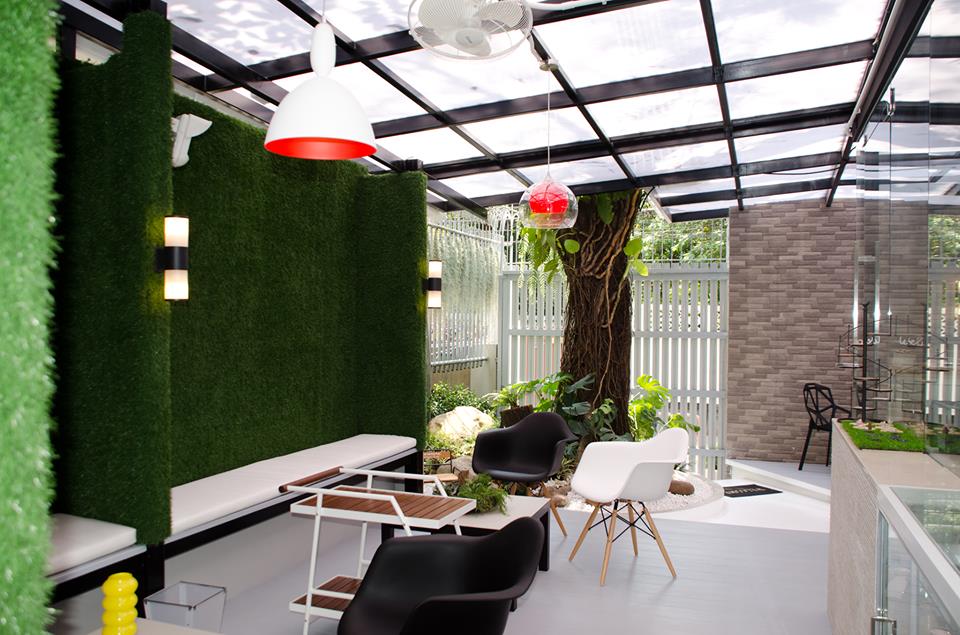 Cafe at Ease
Kobori
Coffee & Breakfast
Start the day with an espresso (B65) at
Kobori Daily Café
(733-735 Banthat Thong Rd.) or a slow-pour coffee (B75) from
Gallery Drip Coffee
(BACC, Rama 1 Rd.). Inside the revamped MBK, stop by
Healthylicious
(444 Phayathai Rd.) for one of the frozen smoothies (B98). More of a tea person? Stop by
Café at Ease
(38/1 Rama 1 Soi 2) to share a pot of rose tea (B150) next to the Jim Thompson House. For something more filling, grab a breakfast set (B100) at
Lub'D Hostel Café
(925, 9 Rama I Rd.), which comes with scrambled eggs, a croissant, toast and your choice of coffee or tea.
Jamie's Burger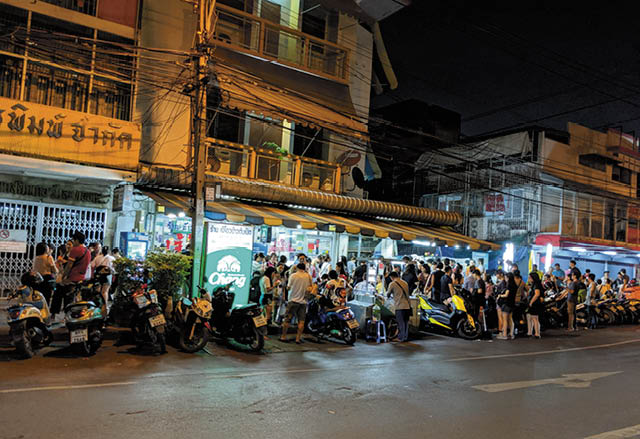 Jeh O
Lunch & Dinner
MBK's underrated food court is packed with delicious options. Same goes for the food court at
I'm Park
(353 Chula Soi 9, Charoen Muang Rd). For something more substantial, head to
Jamie's Burgers
(1/F, Naplab, Chulalongkorn 6), home to one of Bangkok's best burgers (B159). For street eats, check out
Kao Tom Santipap
(1412 Banthat Thong Rd.) for excellent stir-fried shrimp (B100),
Jae Bow
(Banthat Thong Rd.; across from Soi Chula 14) for mouth-watering chicken rice (B50) or
Jeh O
(113 Soi Charat Mueang) for
tom yam
Mama noodles, but be prepared to wait—this place is packed on the regular. Looking for indoor dining? Try
Hua Kitchen
(677 Banthat Rd.) for crispy pork noodles (B40) or go for the inventive, great-value tasting menu (B2,100) at
Taan
(25/F, Siam @ Siam Design Hotel, 865 Rama 1 Rd.).
Bua Loy Parinya
Dessert
Try the coconut milk dumplings (B45) at
Bua Loy Parinya
(1448 Banthat Thong Rd.), or do like the Chula kids and visit
Seng Sim Eee
(Chulalongkorn Soi 5) for nam khaeng sai (Chinese shaved ice and syrup). To satisfy late-night cravings, head to
Bua Loy Jae Wun
(1700 Banthat Thong Rd.) or try
Sweet Circle
(Suan Luang Square, Chulalongkorn Soi 5) for cutesy homemade sweet dumplings.
Sala Cafe and Bistro
Drinks
The area isn't much for nightlife, but there are some solid options if you look hard enough. Go for a pint while you catch the soccer game at
Sala Cafe and Bistr
o
(709 Banthat Thong Rd.). Or mix and match six beers (B650) at
Asia Bar and Kitchen
(G/F, Holiday Inn Express, 889 Rama 1 Rd.)—the cocktails (from B150) aren't bad, either.
Feat Lab
(342/11 Phayathai Rd.) is the best option in the 'hood for beer geeks. They boast an enviable list of Thai and foreign craft beers (starting at B180).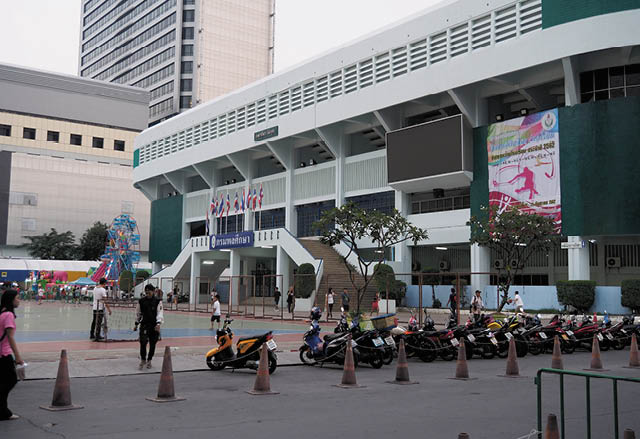 Transport
BTS National Stadium. It's not a bad area to bike around, either.
BACC
Stadium One
Visit
Don't skip the rotating exhibitions at free-to-enter
Bangkok Art and Culture Center
(BACC, 939 Rama I Rd.) before venturing off to aptly named gallery, cafe and co-working space
Yelo House
(20/2 Rama I Rd.). The sprawling
Stadium One
(Chulalongkorn Soi 6) is a hub for fitness freaks, with over 100 sports stores, five floors of fitness offerings, spas and more. If you're feeling active, hit up the running tracks or 50-meter pool at the
National Stadium
(154 Rama I Rd.) complex.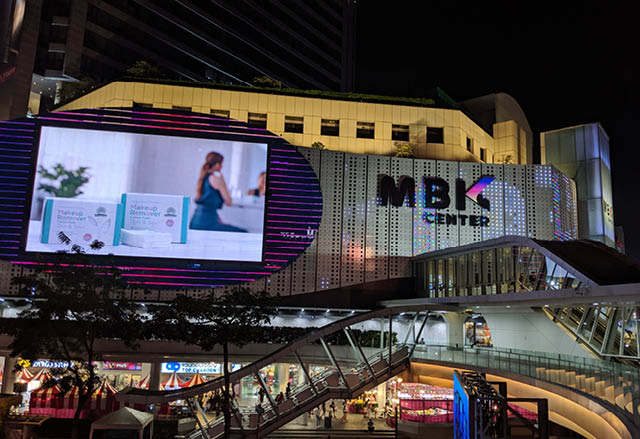 Accommodation
B23,000 will get you a 40-sq-meter one-bedroom at four-year-old The Reserve Kasemsan 3 (9 Soi Kasemsan 3), while you can move into a 67-sq-meter two-bedroom overlooking the Saen Saeb Canal and the Jim Thompson House at Condo One Siam (9-37 Soi Kasem San 3) for B28,000. If you want space, check out the lovingly refurbished, 210-sq-meter three-bedrooms at Pathumwan Place (13 Soi Kasem San 1), which start at B100,000.
---
BK ASKS
What makes National Stadium special?
Fasai Wiwatwaonwana, Sala Cafe and Bistro Manager
"There are a lot of great food and beverage spots and especially excellent specialty coffee shops. It's also a great area to unwind by playing sports with friends, as well as for watching sports over a couple beers."
Sorrasak Hoprasert, Kobori Daily Cafe owner
"Obviously there are a ton of students here, so that adds a unique factor—young people keep the neighborhood fresh and exciting. The coffee scene is also blossoming around Chula, maybe because the students need to stay caffeinated."

Pongsakorn "James" Boonraksa, Jamie's Burgers owner
"It's a great place for athletics. It's a very fitness-focused community. People like to take care of themselves here, but they also like to have some fun, too. I think we've found the balance."