BANGKOK RESTAURANT
Taan
This sky-high Thai restaurant celebrates local produce.
Taan runs with Bangkok's new pack of locally focused, innovative-yet-devoutly-Thai restaurants usually found in Charoenkrung back alleys or converted warehouses. There's only one catch: this one sits inside a perfectly air-conditioned glass box 25 floors above Siam.
Yes, Taan is a hotel restaurant. The hotel in question, the madcap Siam@Siam, tells you Taan serves "hyper-local cuisine." When we say we're a hyper-local magazine, it means we only cover things in the city center. When Taan says it's a hyper-local restaurant, it means it sources ingredients from up to 1,000 kilometers away from Bangkok and the only water they serve is Acqua Panna from Italy. Like most marketing, then, it's bollocks.
Thankfully for Taan, however, head chef Monthep Kamolsilp's food isn't. Uncompromising, inventive, soulful and balanced, the nine-course B1,700 "Sam Rup" set menu is the polar opposite of most hotel Thai dining experiences. Take Taan's interpretation of a massaman curry, which places large chunks of proper Thai chicken—what you lack in spongy white flesh you gain in texture and flavor—amid a pool of rich and well-spiced gravy.
Alongside it as part of your four main courses (this might be the most food we've ever eaten in a single set menu) are two gloriously well-stewed hunks of Thai wagyu beef shank in a southern-style golae marinade, a pad kaprao (basil stir-fry) made with sweet-and-tender Nan pork, and a pair of grouper fish cutlets breaded in popped rice and turmeric.
Aside from the grouper, which cries out for some citrus rather than the buttery quenelle of clotted coconut milk with which it comes, we finish everything—and that's after having already feasted on fermented chicken sausage, king mackerel with stir-fried chili dip and brackish water prawns tossed with tamarind and chili oil.
Other missteps are limited only to the goat's milk-simmered millet that comes with dessert (no thank you) and an awkward and forgettable crispy prawn head filled with bone marrow. We ate alone, but dishes on the "Sam Rup" menu are served family style, so order as more than one person and they'll scale up the portions a la Nahm.
There's also a B2,100 tasting menu (also nine courses) that's half dainty bites and half sharing dishes, as well as a lengthy a la carte menu. It's big, busy and a lot to take in, so follow this advice: order from the sets, pair the starters with the rum-chili-and-mango Ku-Sa-Ma cocktail (B330), then move onto a bottle of Christoph Hoch's Hollenburger Riesling (B1,800). Budget B3,000 per head and you won't be disappointed. You might, however, need a doggie bag.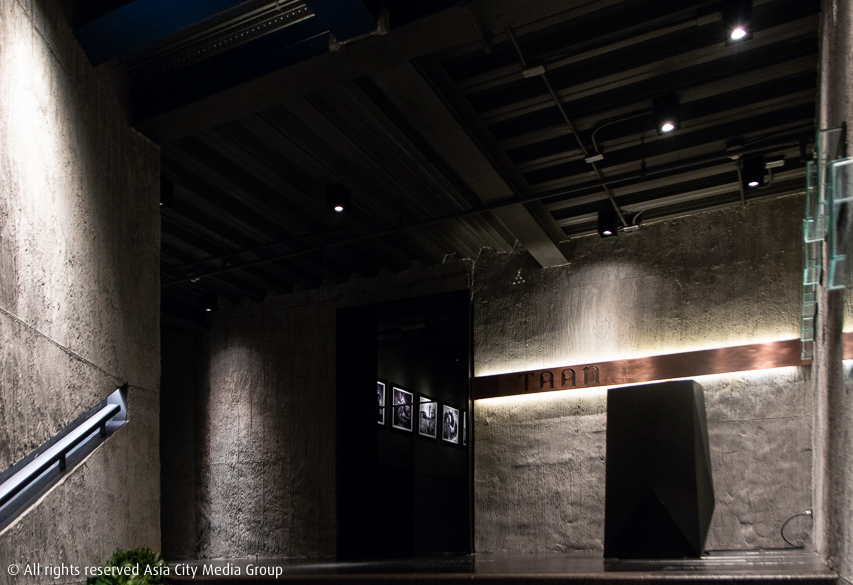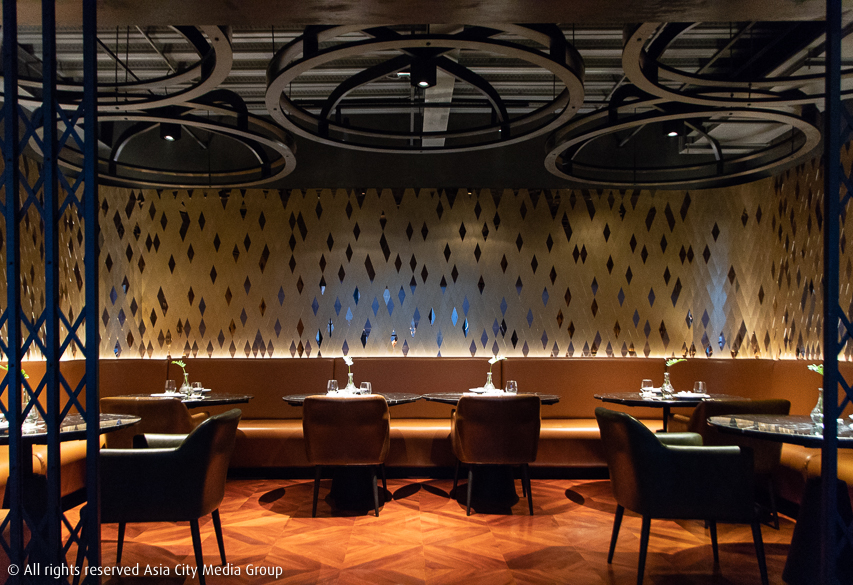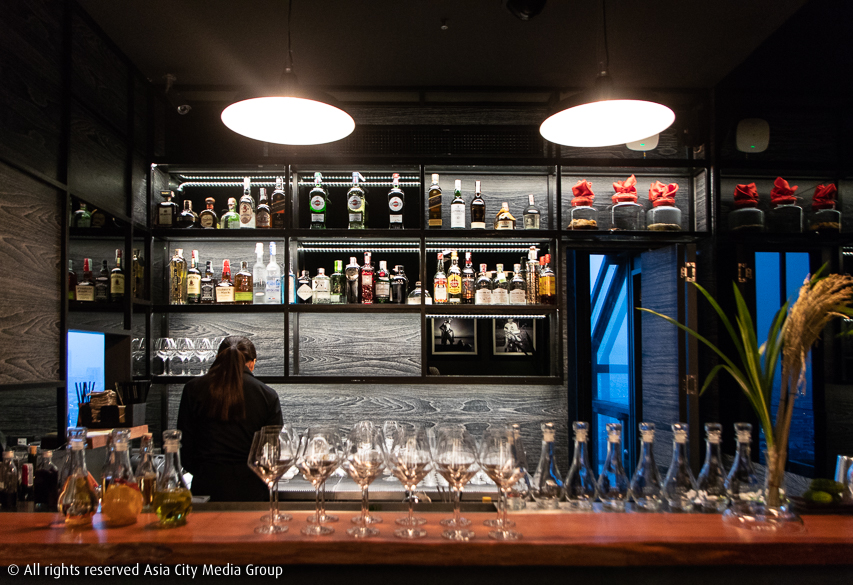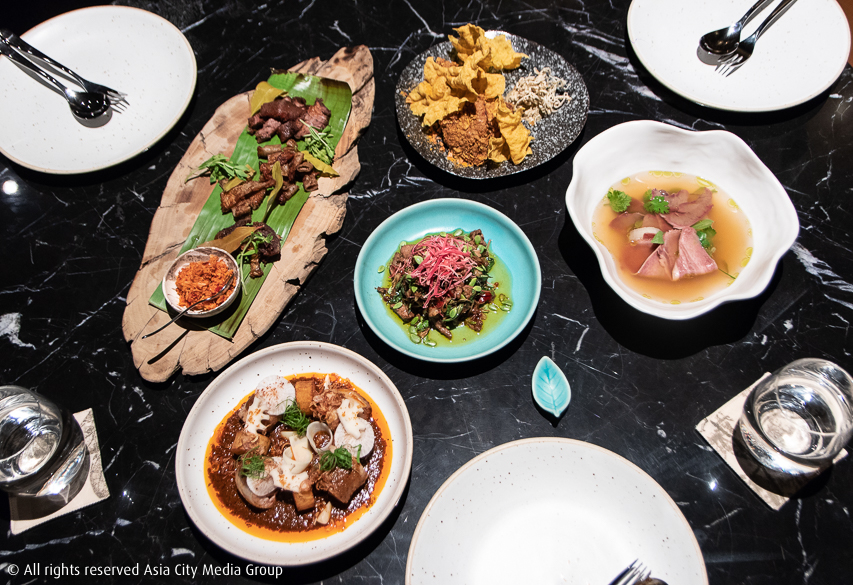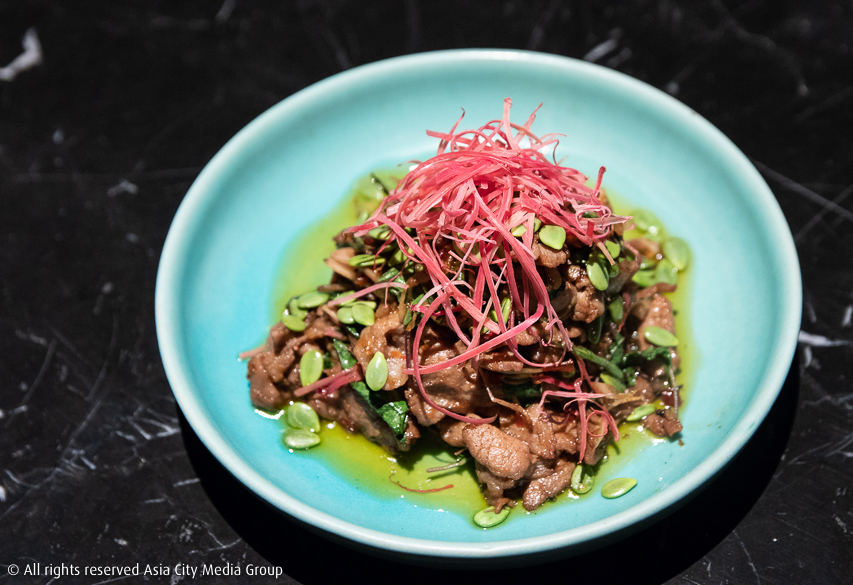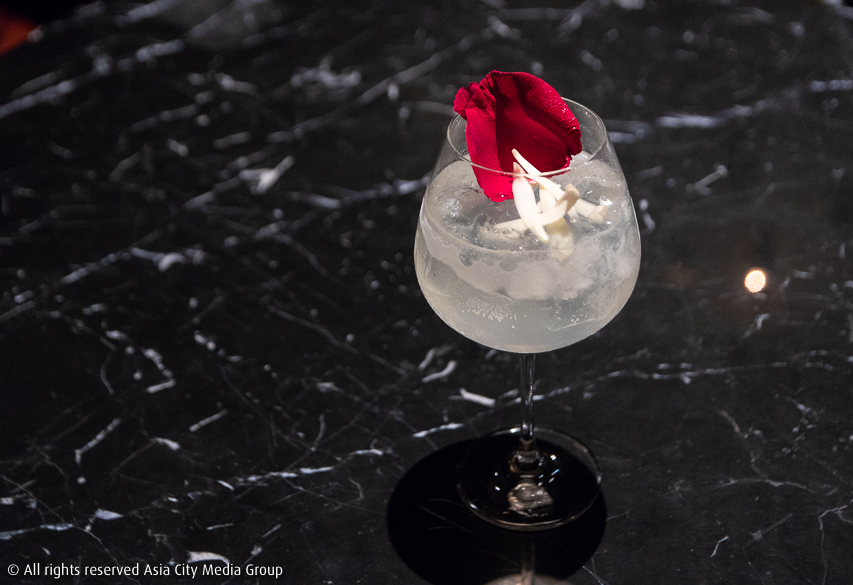 Venue Details
Address:
Taan, 25/F, Siam @ Siam Design Hotel, 865 Rama 1 Rd., Bangkok, Thailand
Phone:
065-328-7374
Website:
www.taanbangkok.com
Area:
Siam
Cuisine:
Thai
Price Range:
BBBB

Open since:
October, 2018
Opening hours:

daily

5-10pm

Report a correction