When talking about street food hubs, Chinatown is always the first place that pops up in our mind. But on the other side of the river, Talat Phlu is offering a more laid-back and down-to-earth street food scene, plus cool attractions waiting to be discovered.
LYNX Coffee
Coffee & Breakfast
Nibble on Lotus Biscoff cheesecake (B125) with a flat white (B85) while watching fluffy cats take a nap at LYNX Coffee. Over at glasshouse-like No.16 Love Cafe, they're doing some healthy dishes like Veggie Veggie (kale and lemon smoothie) and yogurt topped with mixed fruit (both B150). You can act like a real Talat Phlu-ian with a cup of iced coffee (B20) at long-standing Suriya Coffee and follow with a set of Jae Hoong Nom Sod's signature steamed bread and pandan kaya dip (B30).
Lunch & Dinner
We asked the locals here for some recommendations, but they said that it might take days to list out all the places. So here's a little street food crawl you can do. Warm up your stomach with Kaporpla Naibuay's fish maw soup (B35) before stuffing your face with khao moo daeng with crispy pork and Chinese sausage (B35) at Sunee Khao Moo Daeng. Grab Niang's coconut ice cream with egg yolk (B40), then you can either walk to Lee Heng Sao Ching Cha for kua kai (stir-fried noodles with chicken and egg) or Kanom Bueng Yuan Suarpa for stuffed Vietnamese pancakes (both B45). Stop by Kanomwan Talat Phlu to get some sweet sticky rice topped with custard (B20) for the road. Right across the street, Guichai Lee Por Ngek does great steamed guichai (spinach cakes; B10/pc). End the food tour at Mee Krob Jeen Lee with crispy stir-fried noodles with shrimp and crab (from B200).
Drinks
Grab a cold one and sing along to live performances at Cube by Moody's Bar. Want to sing more? Hit up The Terminal 8 for their private karaoke room—for B499, you can sing until one in the morning. Score a seat at neon-drenched Day Off and get a jar of slushy cocktail (from B299). Meanwhile, Baan Talat Phlu Craft Beer offers a good selection of craft beer bottles, from Mahanakorn's white ale to Outlaw's IPA.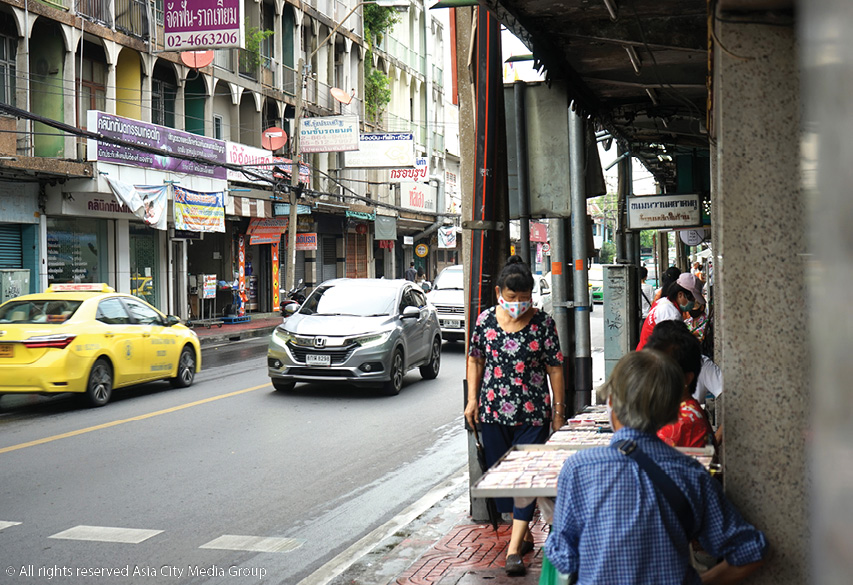 Transport
BTS Talat Phlu is a three-minute ride away.
Visit
You can challenge your friends with a game of Ultimate Werewolf or Cards Against Humanity at Landmark Board Game Cafe. If you need some pictures for the 'gram, check out Talat Phlu's Tree Tunnel. With Thailand's all-year-round heatwave guaranteed to make you sweat, take a stroll in The Mall Thapra to cool down. Talat Phlu is a home to a slew of temples, too. Pay a visit to Wat Chantharam Worawihan or Wat Ratchakhue Worawihan to stock up on good karma.
Accommodation
Studio rooms at Supalai Loft at Talat Phlu and Aspire Sathorn-Thapra start as low as B10,000/month. Just a minute walk from BTS Talat Phlu, Casa Condo Ratchada-Ratchaphruek offers one-bedrooms for B11,000/month. If you're looking for a two-bedroom, a unit at The Parkland Taksin-Thapra will set you back B20,000/month, while a unit at Whizdom Station Ratchada-Thapra runs from 25,000/month.
---
BK ASKS

Why do you love Talad Phlu?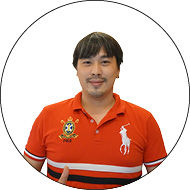 SUPACHOK RUANGSIRIDECHA, OWNER OF GUICHAI LEE POR NGEK
"It's not only a street food hub, but also a cultural hub."
SUCHADA KONGKRAPAN, OWNER OF KANOMWAN TALAT PHLU
"From the perspective of a person who has been living here their whole life, there's
more to Talat Phlu than meets the eye."
THANET LEELAWONGTHEWA, OWNER OF LYNX COFFEE
"This neighborhood is a lovely and tranquil community for people of all generations."