With its terracotta-tiled garden and spacious, Mediterranean-referencing dining room, Arroz is far more than your average tapas bar.
A house-turned-restaurant whose name literally translates to "rice" in Spanish, the restaurant on Sukhumvit Soi 53 vies for the title of best-paella-in-town. This June and July, it's also your top destination for a long, leisurely and siesta-inducing weekend brunch.
At B1,000++/person, BK Brunch Club offers an awesome chance to try the restaurant's sensationally well-simmered paella, the overwhelming blue-cheese kick of their croquettas, and much more across a four-course feast. Better yet, if you're in the celebratory spirit, add four glasses of wine for just B500++. See the full menu and make your booking here. Buen provecho!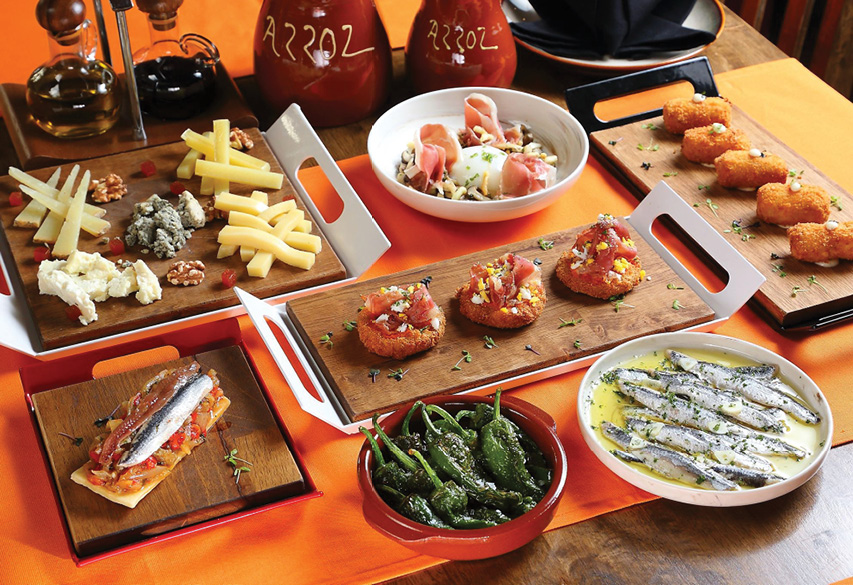 Enjoy Bangkok's best weekend feasts for five consecutive weekend running from Jun 15-Jul 14 as part of BK Brunch Club. Visit bkrestaurantweek.com/brunch for all the info. Here's the full list of who's taking part:

80/20 | Aesop's Bangkok | Arroz | Babette's The Steakhouse (Hotel Muse) | Bangkok Trading Post |Billy's Smokehouse | Blue Parrot | La Bottega di Luca | The Brasserie at Waldorf Astoria | Cagette Canteen & Deli | La Casa Nostra | Cocotte | Haoma | Jua | The Kitchen Table (W Bangkok) | Koi Restaurant | Luka Moto | Ocken | Olta | Pesca | Pizza Massilia | The Meatchop Butcher & Spirits |Tapas by Nan Charcoal Grill | Sensi | La Tavola (Renaissance Hotel)
Arroz, 112 Sukhumvit Soi 53.