BANGKOK RESTAURANT
Cagette Canteen and Deli
Leafy Yen Akat's welcoming Mediterranean brunch spot.
Find your way to Cagette Canteen and Deli for a bounty of fresh seafood, stinky cheeses and simple French comfort dishes. "Cagette" is French for crate, the wooden sort that evokes the bountiful fresh markets of yester-century France, and the decor is thusly themed—farmhouse transmuted by the industrial revolution. As well as being one of the 'hood's top French restaurants, Cagette also doubles as a grab-and-go deli.
This review took place in July 2018 and is based on a visit to the restaurant without the restaurant's knowledge. For more on BK's review policy, click here.
---
The crowds who pour into Soi Yenakat's French deli-meets-bistro, Cagette, seem to prove that what middle-class Bangkok wants is rustic cliches, menus that look like magazines, oysters and charcuterie boards.
The restaurant opened at the start of 2018 and sounded a whole lot like other rustic deli-bistros with magazine menus that had opened around the same time. The magazine at this one reads like a Gallic hit-list of preserved, fried, stewed, roasted and raw comfort food.
Flavors are simple. Portions are big. Start with trayfuls of plump, buttery snails (B590/12), wonderfully fresh oysters (B50-100) and slippery roast vegetables drenched in garlic olive oil (B320). Mop up the remains with bread baked in-house that will cut your mouth to ribbons on its ferocious crust before earning forgiveness with its spongy, moist heart.
If you're going to play the rustic card, it pays to live up to it with properly hearty food—and Cagette's cassoulet (B710) delivers. Honestly portioned and perfectly seasoned, the stew hides innumerable meaty goodies from chunks of porchetta to a whole confit of duck leg and two sausages, all tucked beneath a delicious crust.
The beef tartare is just as it should be—thick, sloppy and unctuous; a mess of raw beef, onions and capers with a satisfyingly astringent kick. Have it with the pommes dauphinoise—wafer-thin, mille-feuille-like layers of garlic-rich and buttery soft potato that are served as one of a choice of complimentary sides.
There's a lot else we like here. We like the B650 house wine in big pots. We like that prices include tax and service. We like that we can't once find the words "wagyu" or "kurobuta" on the menu. The beef is just beef. The pork is just pork.
Bad stuff? We had our plates cleared halfway through a sharing starter last time we visited, leaving us to nurse oil-soaked vegetables from chopping board to mouth. The acoustics in the dining room produce a roaring clatter of conversation and indecipherable background music. We've also experienced the service from one course to the next to move at a truly glacial pace. And if we're really nitpicking, "Cagette" translated to English means "crate," and we're sure you'll agree that's a terrible name.
None of this bears any relation to the food, though. Cagette isn't successful because of the magazine menus or the wrinkly sausages dangling from the ceiling. It's successful because the flavors are excellent, the classics are done properly and the portions feel like value. Bangkok take note.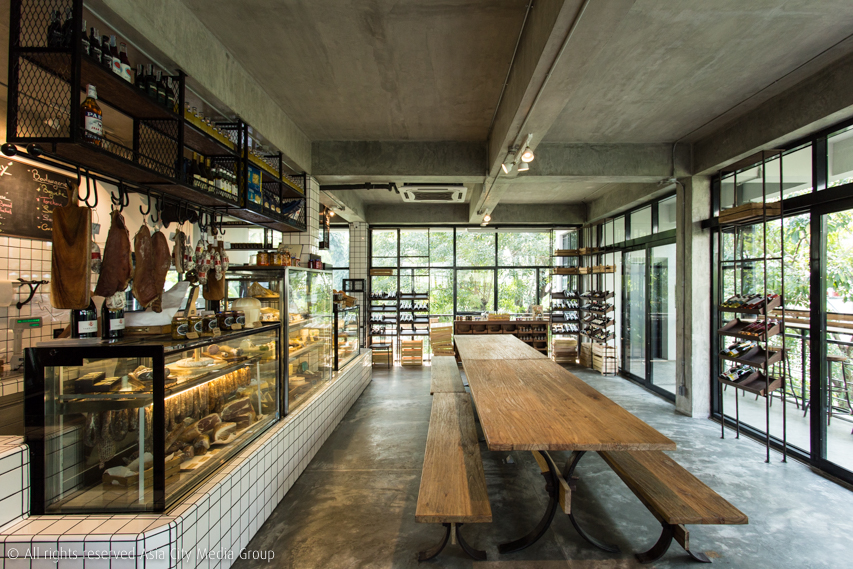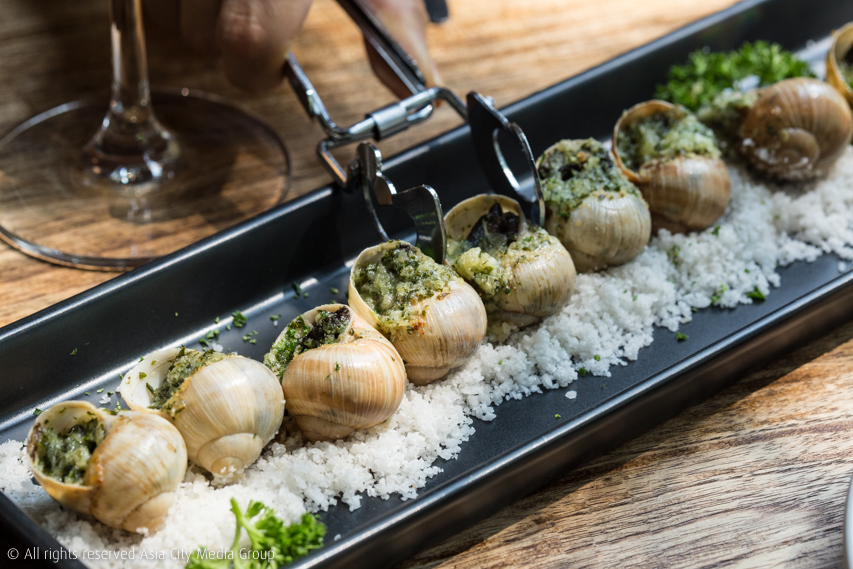 Venue Details
Address:
Cagette Canteen and Deli, 15 Yen Akat Rd., Bangkok, Thailand
Phone:
02-249-1684
Website:
www.cagettebkk.com
Area:
Sathorn
Cuisine:
French, Mediterranean
Open since:
February, 2018
Opening hours:

Tue-Sun

10:30am-9:30pm

Report a correction