BANGKOK RESTAURANT
Ocken
Cultures collide at Sathorn's latest experimental fine-dining spot.
The same team as Thonglor brunch spot Roast, headed by chef Johnny Liu, here goes in for cross-continental small plates that are built for sharing and unafraid of creative flavor combinations. Highlights on the a la carte menu (separated into five courses) include a butter-aged Angus ribeye and beef tartare with nduja.
This review took place in December 2018 and is based on a visit to the restaurant without the restaurant's knowledge. For more on BK's review policy, click here.
---
Ocken is the grown-up fine-dining cousin of Roast, a daytime-friendly spot with an unchallenged reputation for brunch on Thonglor. Here on Sathorn, the same team headed by chef Johnny Liu goes in for cross-continental small plates that are built for sharing and unafraid of creative flavor combinations.
The space is a confluence of green and terracotta tiles, tactile woods, lashings of stainless steel and the kind of good taste and limitless budget that makes you ashamed of your own apartment. The crowd seems to love it and the dining room always feels buzzy and full. You'd do well to make reservations and there are many reasons why we'd recommend you should.
At its best, Ocken's five-course a la carte menu can be sublime. Take the grilled eggplant (B320), in which oily, tender, salty eggplant sits amid a masterclass of rich, varied flavors—layers of mint, hits of acidity, an umami depth, some lingering heat. It's all just delicious. Likewise, the beef tartare (B420) with its nduja aioli and oyster mushrooms is exactly how you reinvent a classic without destroying what's special about the original. We'd rate it one of our top plates of the year.
But our praise for Ocken ends precisely when creative and flavor-laden small plates make way for an ungainly half-roast duck (B750), its carcass scattered in fennel seeds that serve only to get stuck in your teeth. Layers of flavor are here replaced by one-dimensional, dry meat that we struggled to make a dent in.
From brilliant to bad and onto boring, Ocken's two miniature Cubano sandwiches (B220) are simply high-quality deli food scaled down for fine-dining effect—we'd rather have the full-size thing for near enough the same price, thanks.
And have you ever ordered a lemon tart and been happy when a sorbet, some shards of meringue and a scattering of biscuit crumbs turns up? We thought not. For all its culinary competence, "What a Tart" (B280) cannot improve on the simple pleasure of fruit and pastry.
Save the money and treat yourself to a liquid dessert instead. The cocktail team here can do excellent things with Campari, rum, pineapple and sea salt. It's called a Salty Pineapple and costs B320. We'd also recommend a bottle of the Cava at B1,200. We're sure that, with a little practice, you could navigate your way to a wonderful meal at Ocken—just be prepared to eat a few duds before you get there.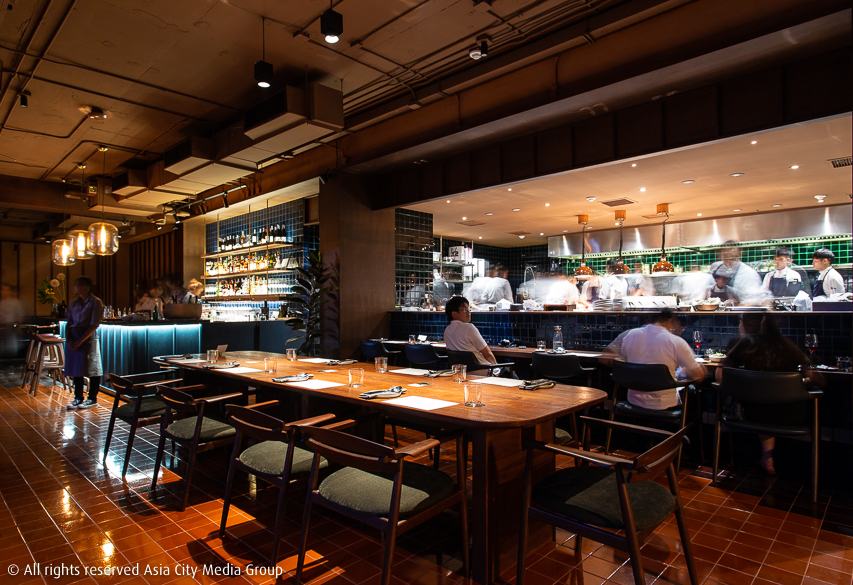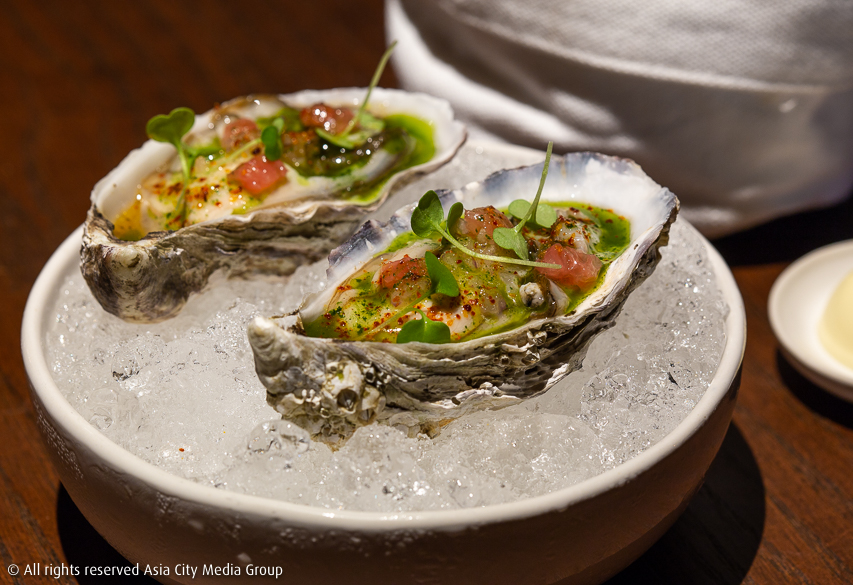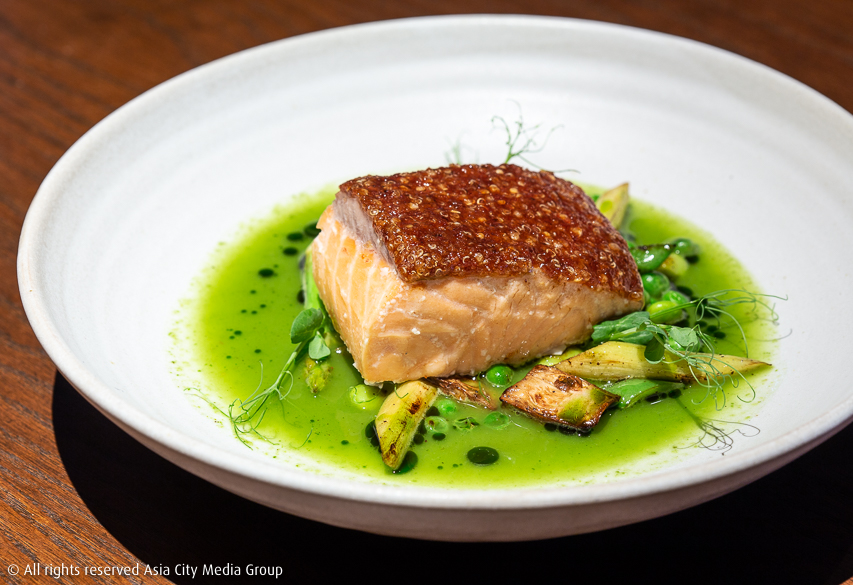 Venue Details
Address:
Ocken, 1/F, Bhiraj Tower, 31 South Sathorn Rd., Bangkok, Thailand
Phone:
082-091-6174
Website:
www.ockenbkk.com
Area:
Sathorn
Cuisine:
International
Price Range:
BB -

BB

Open since:
June, 2018
Opening hours:

daily

6-11pm

;

Sat-Sun

10:30am-2:30pm

Parking available
Report a correction