BANGKOK RESTAURANT
Aesop's
Sala Daeng's Greek taverna promises plate-smashing times.
Greek restaurant Aesop's conjures an ouzo-fueled party atmosphere. This next-gen rebirth of a family-run restaurant from Sydney serves hearty Greek classics like eight-hour lamb shoulder, chicken souvlaki and moussaka (think beef lasagna with eggplant in place of pasta sheets) in a hall made for big, boisterous gatherings. After dinner, the place transforms into a dance floor where guests are encouraged to hurl crockery, as is Greek tradition, to a soundtrack of "Zorba's Dance."
This review took place in May 2019 and is based on a visit to the restaurant without the restaurant's knowledge. For more on BK's review policy, click here.
---
Before this Sydney-born restaurant descended on Sala Daeng with its ouzo-fueled party atmosphere, Greek cuisine wasn't much of a talking point in Bangkok. That's all changed now thanks to Aesop's in-your-face brand of communal dining.
The mess-hall like venue is abuzz with excitement, as energetic waiters guide customers to close-set wooden pew seating, ripe for big gatherings of friends, while neon lights play on the dark blue stucco walls and kitschy '80s hits blare from speakers.
The Deli Tray's (B590) assortment of dips—hummus, taramasalata (fish roe with lemon and garlic), tzatziki (yogurt, garlic, lemon and mint)—salads and mezze is the way to get stuck in. Be sure to order a helping of crispy, rotund falafel balls (B240), whose cracker-like crusts are prime dipping material.
Use the billowy, fresh-baked pita bread (B100, also served with a sesame bagel) to mop up the tomato-ouzo sauce that tops the prawn saganaki (B360), which hums with fresh herbs and spices and is completed by a big slab of feta cheese.
Bold in flavor but oh-so-tender, the hefty eight-hour lamb shoulder (B1,050 for 220g) is not to be missed, though the rich moussaka (B420) makes a fierce rival. Quench your thirst with an aromatic Apollo cocktail (B330), whose creamy texture comes from a blend of roasted rice, Greek mountain tea, whiskey, lime bitters and egg white, topped with an olfactory sprig of smoking rosemary.
Aesop's punchy sangria (B330)—a mix of tsipouro (a powerful Greek pomace brandy), Pimm's, rose wine and fresh fruits—will encourage you to accept the hosts' invite to the "dance floor," where strangers form a side-hugging line and weave around the tables to the beat of Zorba's Dance. All that will rile you up for some clay plate smashing, while yelling out "opa!"—a Greek emotional expression reserved for celebrations. It's a lot of fun, even if you probably wouldn't want to bump and grind with random people every night.
The real question is: does Aesop's slight price hike on Bangkok's typical Middle Eastern restaurants (with whom its offerings are most aligned) justify itself in the detail, produce and flavor? We'd say so, and then some. The food packs a punch, and the pre- and post-dinner ouzo shots are enough to have us make a fool of ourselves on the dancefloor from time to time.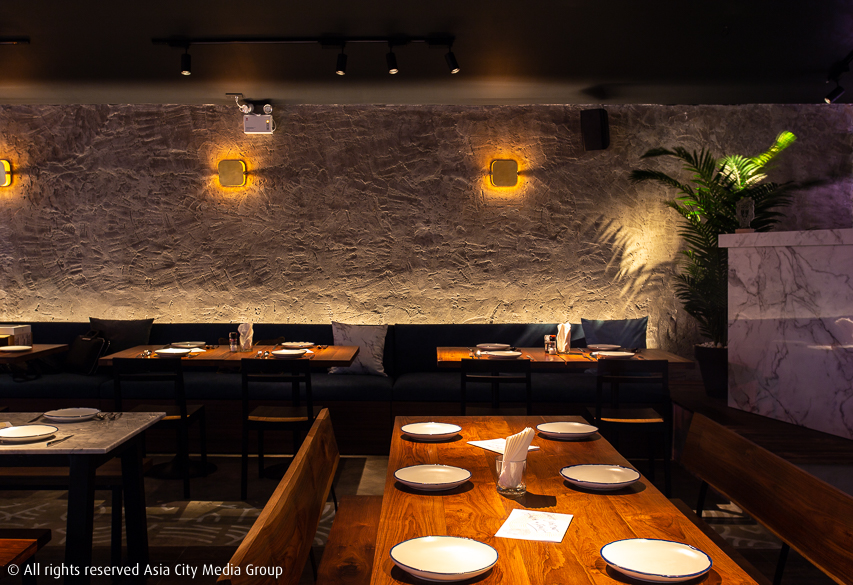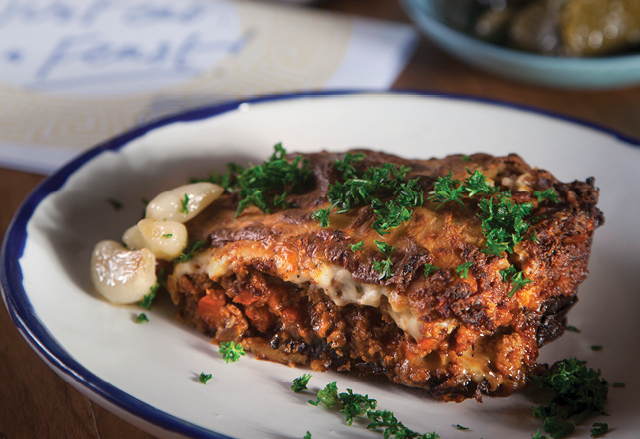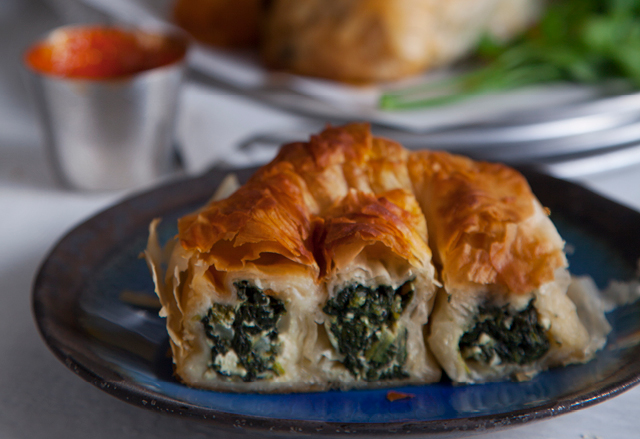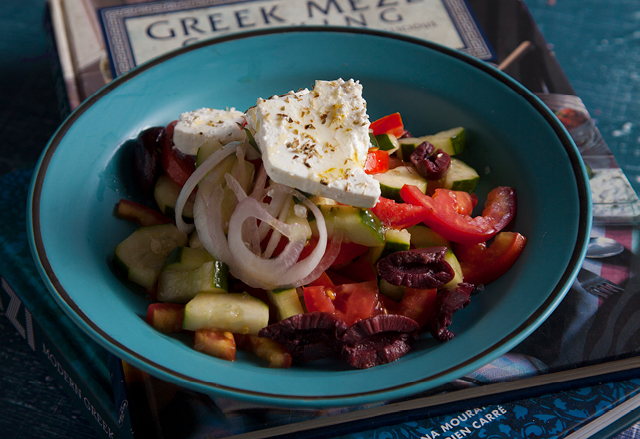 Venue Details
Address:
Aesop's, 120 Sala Daeng Soi 1/1, Bangkok, Thailand
Phone:
062-567-7751
Website:
www.facebook.com/aesopsbangkok
Area:
Silom
Cuisine:
Greek
Price Range:
BB

Open since:
May, 2018
Opening hours:

Sun-Thu

6-11pm

;

Fri-Sat

6pm-midnight

Report a correction