BANGKOK RESTAURANT
Billy's Smokehouse
A smoky barbecue paradise with extra beef.
Billy imports meat from all over—the U.S., Japan and Australia—and dishes up portions on platters fit to burst. From digs in what used to be El Osito tapas restaurant in Phloen Chit, Billy serves up Aussie wagyu marbled beef that is hickory-smoked for 22 hours (or more), full racks of ribs, smoked sausage, burgers, unsweetened cornbread and even Mexican-style cod filets.
The buzz: You might know Billy Bautista from Osito Unique Spanish and La Monita. Here, Billy takes on low-and-slow smoked meats with an all-American barbecue approach that nods to his California roots.
The decor: Billy's Smokehouse takes over what used to be El Osito tapas restaurant (which is set to return under a new concept upstairs—stay tuned for more), and the formula remains. Soaring, raw concrete walls decorated in psychedelic artwork surround chunky wooden tables that invite sharing. A casual open kitchen stands at the back of house, where the crew bust out barbecue platters fit to burst.
The food: Beef brisket takes center stage, normally made using Aussie wagyu with a marble score of five (fatty but not extreme) and smoked for upwards of 22 hours with hickory—"we couldn't find any local wood that didn't taste like an ashtray," says Billy. A charcoal black crust seasoned only with salt and pepper holds flesh so tender and juicy it falls apart, ringed in the telltale red-pink sign of serious 'cue. A 200g portion of brisket will set you back B750, but we recommend taking one of the giant platters for B2,700. One will easily feed four and also includes beef rib (origins can vary from US "Choice" to Japanese wagyu depending what's on the market), a full rack of ribs done California style ("a little more chewy and meaty than in Kansas"), smoked Sloane's sausage and a heap of sides including an awesome, unsweetened cornbread—they'll send out more free of charge on request. The "Billy's Burger" (B310) is another must, modeled on an In-N-Out "Double-Double" with its two well-crusted, thin patties, simple cheese slices and house-made potato bun. Nodding to this team's Mexican chops, the barbecued cod fillet (B320) in a rich almond mole packed with over 20 spices is one serious dish.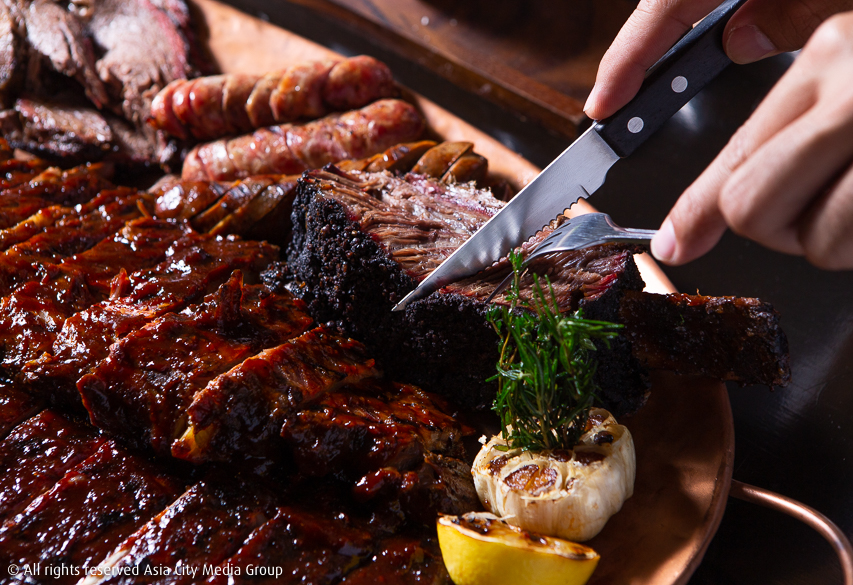 The drink: Whiskey makes the natural choice, especially in one of the bar's excellent bourbon mojitos for B325. Other cocktails range from B110-B500 while promising top shelf spirits from Ford's Gin to Rebel Yell Rye.
Why we'd come back: Giant plates of finger-licking smoked meat that come in at under B1K per head, including all the sides your stomach could wish for.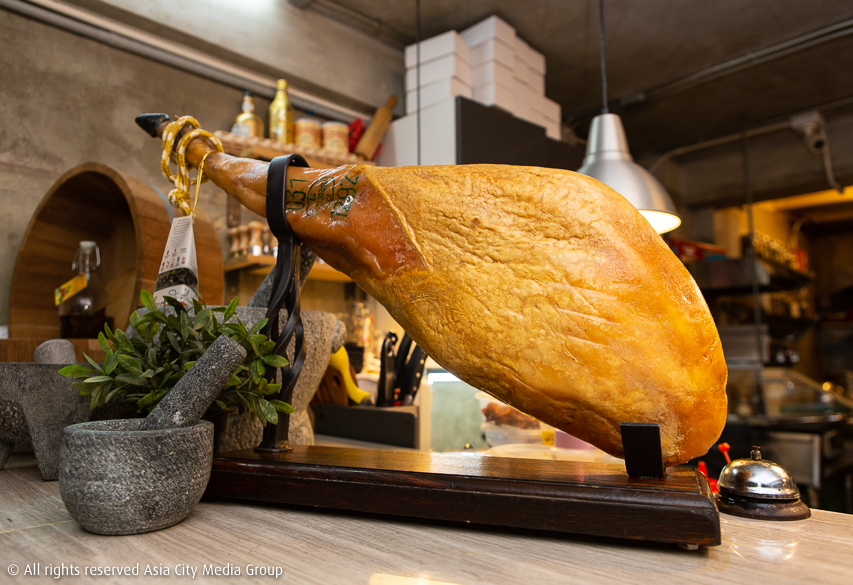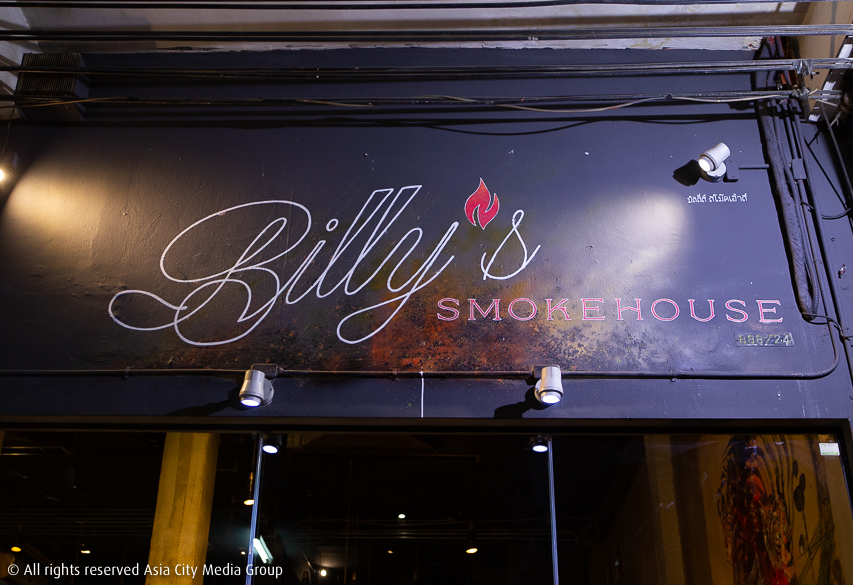 Venue Details
Address:
Billy's Smokehouse, Mahutan Plaza, 888/23-24 Phloen Chit Rd., Bangkok, Thailand
Phone:
02-651-4398
Website:
www.facebook.com/BillysBKK
Area:
Phloen Chit
Cuisine:
BBQ
Open since:
August, 2018
Opening hours:

Tue-Sun

11:30am-10:30pm

Report a correction