This year didn't start so well for the resto scene, but look at it now. Relocations, crazes, resurrections, trends—2022 didn't turn out to be so bad after all.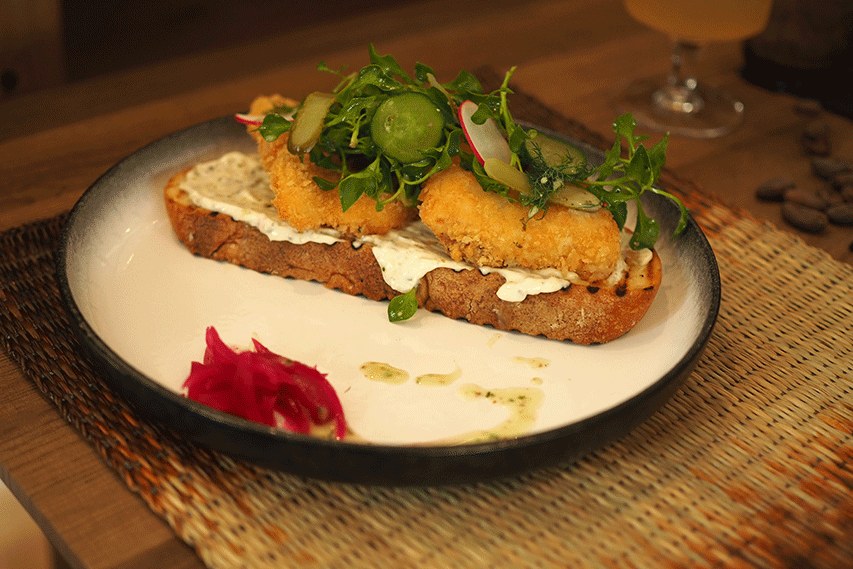 Kad Kokoa's founders Nuttaya and Paniti Junhasavasdikul teamed up with young chefs from Bocuse d'Or Thailand for this spot. The seed of their recent collaboration sprouted into Thailand's first cacao-centric bistro, 31 Degrees, where they add chocolate and cacao beans into everything. At first glance from the outside, 31 Degrees sports a look similar to typical Bangkok cafes with light-wood accented furniture. But inside, you can see the encased glass room where chefs work their magic. Bocuse d'Or is basically an Olympics for cooking, so every dish is meticulously prepared and crafted to levels comparable to a competition.
Phuket's 13-years-and-running Italian restaurant Acqua has opened a second branch in Bangkok, bringing their familiar Sardinian tastes and dishes to us. Boasting one of the best wine selections in the city, this restaurant is located on Soi Somkid in Ploenchit so you can expect boogie, swank, and luxury. Unlike the Phuket location, the Bangkok one comes with all the space you need—60 seats to be exact. The restaurant also comes with two wine rooms—one for red wine and another for the other—as they need different temperatures.
Maison Dunand has been busy. He's earned two spots on this list for 2022. One of Bangkok's most vaunted French chefs, Arnaud Dunand, unveiled his bistro spin-off Alpea only recently, sitting atop his grocery store next to his fine-dining establishment. Here, Dunand focuses more on comfort food drawn from his childhood growing up in the French Alps around the Savoie region. The grocery shop downstairs features imported products from modest producers in Savoie, ranging from the upland Tomme de Savoie cheese and dry hazelnut sausage (B245/100g) to the chef's ready-to-made onion soup and cooking essentials.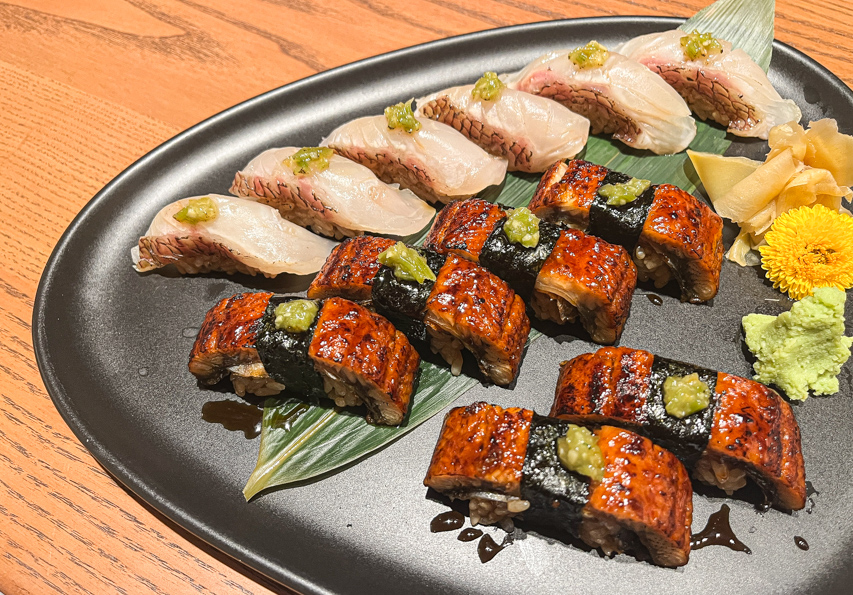 The very new minimalist 24-seat sushi bar off Soi Saladaeng, Fatboy Sushi, got an upgrade at their new, much bigger home in Ekkamai with a new name: Fatboy Izakaya. They're offering more than just sushi, with modern izakaya dishes and a long alcohol list in their two-storey building. Taking over the late Wine Bibber Sangria (RIP) spot, the space offers two floors decorated in Japanese kitsch that we grew up with, from manga plastered all over the wall and Japanese action figures to pixel-art of sumo wrestlers. You'll be able to spot the place from miles away with their shining bright lights out of their front glass wall, showcasing the live, party atmosphere inside.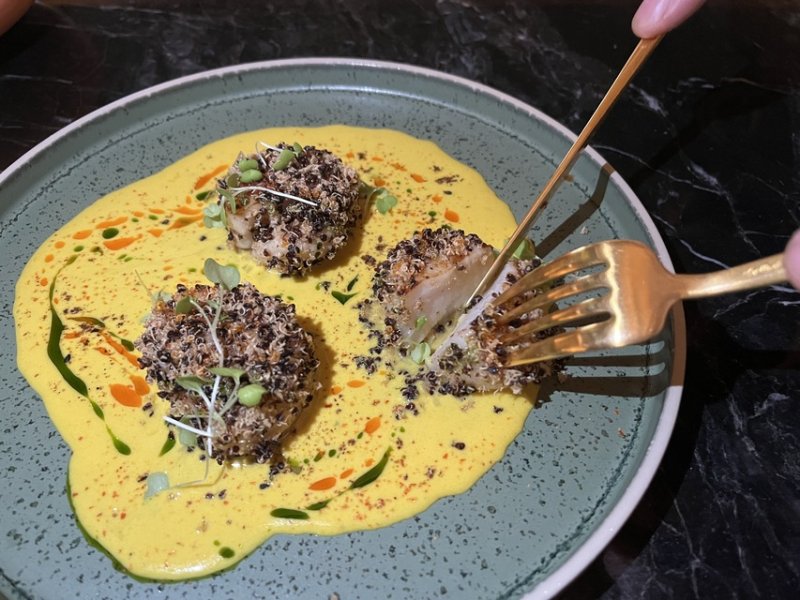 Bangkok doesn't have many options for Peruvian fare, as opposed to Mexican food. So, the addition of this new Peruvian place is a welcome one. Forget the outdated image that hotel dining is all proper and fancy. Here, they randomly bring out "surprise shots" and you can even get up and dance to Latin American music between the tables. Leading the kitchen is the lively and easy-going Venezuelan-Colombian chef Carlos Rodriguez serving Peruvian Nikkei (Peruvian ingredients molded by Japanese techniques)
Hard as it may be to believe, Bangkok has never had a Korean fine dining restaurant before. Until now. Juksunchae, the newly-opened Korean haute restaurant in Ruamrudee, takes traditional fare and modern techniques to create a totally new gastronomic narrative. Sitting on the fifth floor of Woodberry Common, Juksunchae sports a cool, brutalist look, with soot-colored concrete and L-shaped dark marble counter setting the stage for the kitchen's crews. Chef Henry tells BK the experience allows him to know the cuisine and re-engineer the concept while introducing nuance to those unfamiliar with the cuisine.
A truly unique spot, chef Radek Zarębiński—formerly of Gaggan and now owner of Sukhumvit Soi 12's LA Mexican food truck space Cholos and The Commons Thonglor—and chef Adrian Klonowski, previously of Gaa, joined forces to open Larder, serving all-day sandwiches and coffee in an industrial vibe right in the heart of Phrom Phong. Also, in November, Larder launched a weekend dinner series featuring 25 seats a day.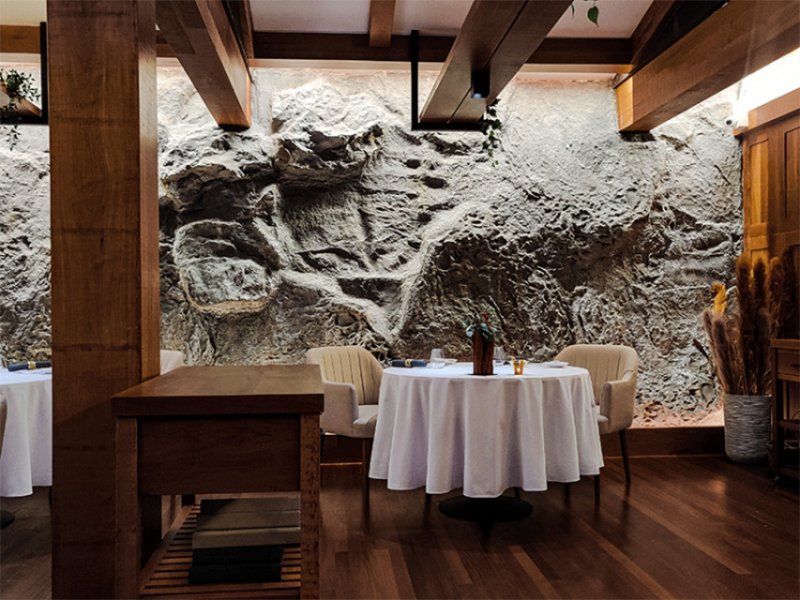 French chef Arnaud Dunand helped make Le Normandie one of the preeminent fine-dining destinations in the city, and during his reign, Dunand managed not only to earn two Michelin stars, but also a perfect five-star rating from BK's own food reviewers. Though the chef left his post at the French powerhouse in 2021, he made his much-awaited return with the eponymous restaurant Maison Dunand on Sathorn Soi 10. Despite only being open for a few months this year, it has already received a one-star rating in 2023's Michelin Guide.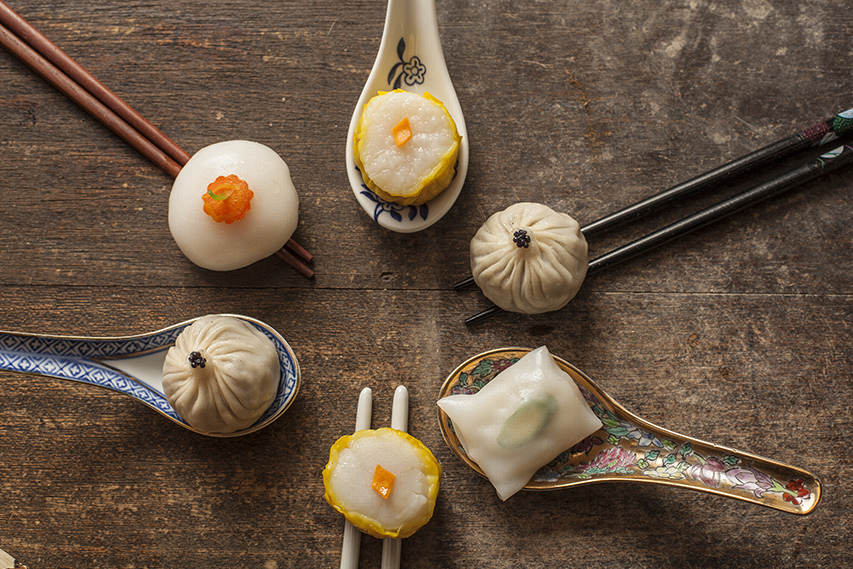 A lot of buzz preceded the opening of The Standard, so Mott 32 has been in the front of the Bangkok foodie brain for a while—a world famous Chinese eatery with five other award-winning locations around the world. There's two sides to the second-floor Mott 32, the more glitzy dining area and more intimate dining rooms in the speakeasy style—dark, sexy, and sharp with hidden corridors. Sure, it's got the gold tinge and front-of-shop bar, but there are plenty of dark corners to add ambience. It might not have the views of its Standard sister shop up at Ojo, but everywhere a Mott 32 lands, it brings style.
No Name Noodle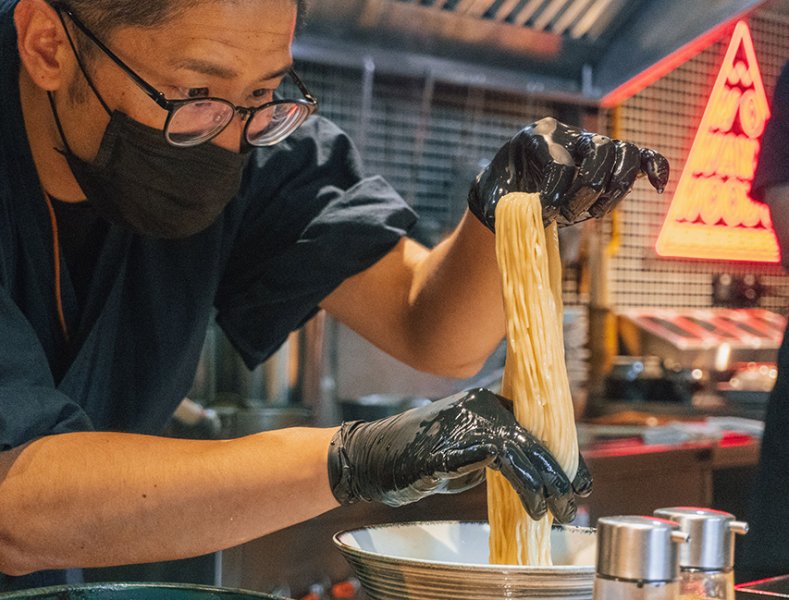 Never has Bangkok experienced such a craze for a single ramen joint before. Opened early in 2022, No Name Noodle has been fully booked and packed to the point that even media outlets have to join queues like everyone else. Shin Inoue, the brains behind the place, is a former chef at Rockman Thonglor, serving tsuke soba soaked in shiso sauce laden with Hotate scallops and Asari clams, finished with hints of yuzu sauce.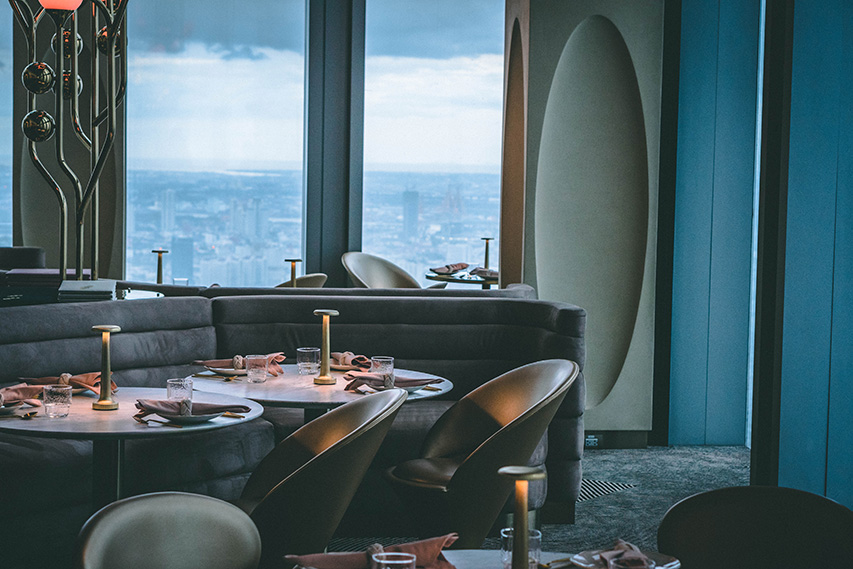 Given the view and the venue, this was always going to be a big one. The food here comes from the brawny tattooed arms and infectious smile of Francisco "Paco" Ruano who finds himself in Bangkok via Guadalajara. Get in the mood for crab meat guac and chicharon with your tartare because even though there is definitely a medley of influences, the fare here is distinctly Mexican in flavor.
Fans of La Monita and Billy's Smokehouse know how passionate Billy Bautista is when it comes to his Mexican cooking. Situated atop La Monita, Santiaga offers flavor-packed dishes from popular and lesser known Mexican regions woven into an epic culinary narrative. The crew just launched their winter menu in late December,heart-warming Mexican recipes in a 6-course set menu.
Small Dinner Club sports a moody, dark setting with funky Isaan music in the background. Upon entering, you're asked to wait for all 12 visitors to join for dinner at 6pm. The staff hand you a piece of paper filled with clues and inspirations for the dishes and encourage everyone to discuss as the meal progresses. Like other fine dining establishments in Bangkok, it's all about redefining concepts and creating a stage for something familiar to become something special. At the Small Dinner Club, owner Sareen Rojanametin takes this approach seriously.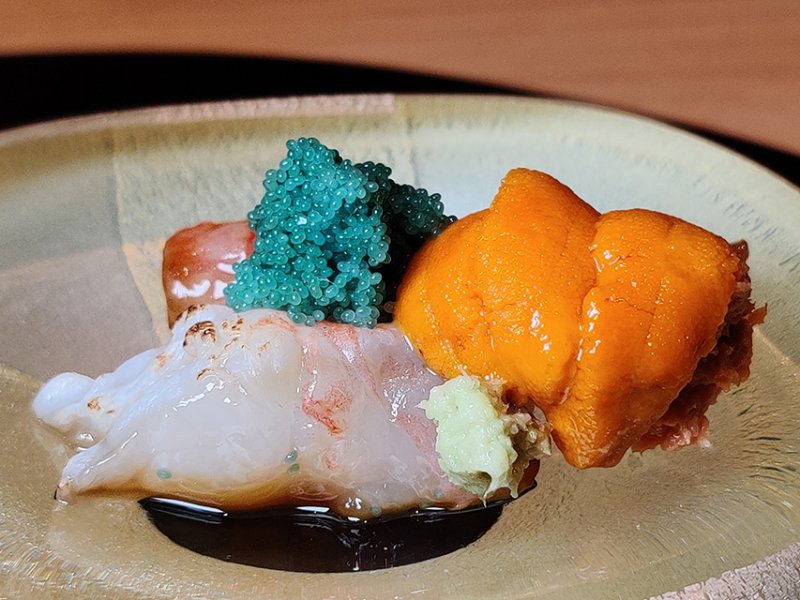 Sushi master Seiji Sudo returned in 2022 to shake up Bangkok's omakase scene once again. If you're a true sushi aficionado, the name of chef Seiji Sudo is on your wishlist. After leaving his post as a head chef from Singapore's Ginza Sushi Ichi and Thonglor's six-seat omakase Tama, chef Sudo brings his omakase mastery to Sathorn with the newly-unveiled Sushi Saryu at Kronos Building.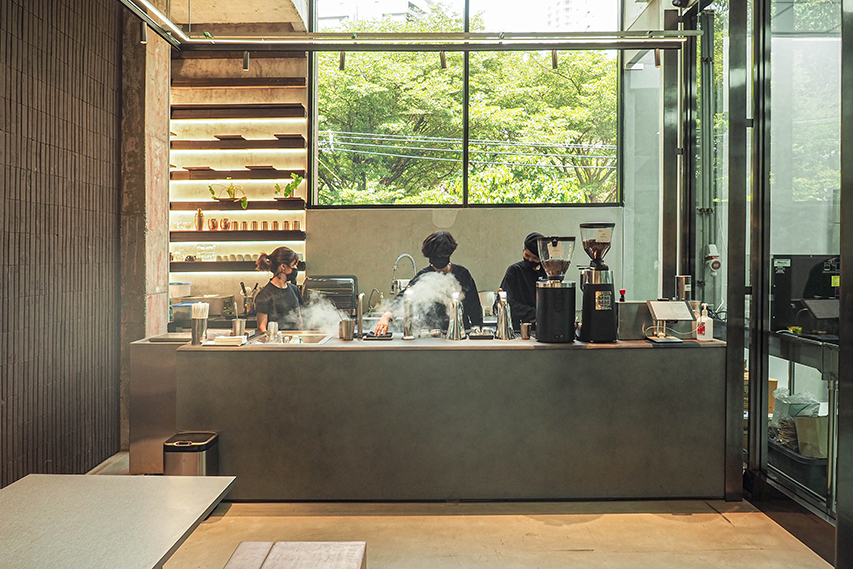 Cafes count too, and this was one of our favorite this year, the cream on top of the cacao craze. Named after the technique used to achieve chocolate's smooth, shiny finish, Tempered is a serious new contender on Bangkok's cacao scene. It all started from the humble beginnings of one passion-driven couple who renovated a five-storey office building on a leafy Ruamrudee soi and transformed it into their chocolate empire: Tempered Cooperatives—now equipped with cutting-edge tempering machines and massive grinders capable of whipping up several batches of chocolate a week.
After successfully bringing their mantis shrimp to Ruamrudee Soi 20 from Rayong, Kang Banphe branched out their seafood specialties to this tastefully twee Thai-Spanish tapas bar at Thonglor's Seen Space 13, dubbed Thaipas. Like its first establishment in Bangkok, Thaipas excels in simplicity and boasts local produce and wild-caught seafood, offering arguably the most affordable range of small bites and fulsome sharing plates in the area.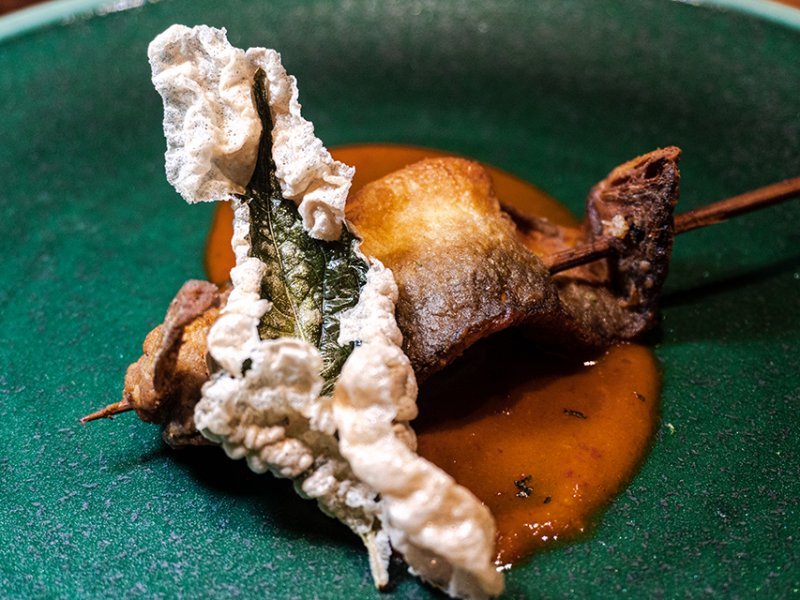 Here, prominent Thai chef Prin Polsuk isn't just an arbiter of Thai traditional taste. Instead, he adopts a more playful, modern approach dedicated to high-quality produce from across the globe. That restaurant in this universe is Vilas, Prin's latest brainchild, where ancient cooking is stripped bare and reinterpreted with flair. Though not the head chef here himself, Prin passed his apron to a young Spanish chef, Pepe Dasi Jimenez, to helm the kitchen at Vilas.
Swedish chef Björn Frantzén—the three-star Michelin chef behind the eponymous restaurant empire the Frantzén Group—has graced Bangkok with his first outpost in Thailand, Villa Frantzén, upending the Nordic dining scene in Bangkok. Taking over the space of a two-storey house on Soi Yen Akat and converting it into two Nordic-style villas, Villa Frantzén is complete with a lush green garden and little corner staff joke could be used as a proposal nook.
Technically, this opened in December 2021, but we couldn't resist. After closing his Thonglor outpost, Latvian chef Aleksandrs "Alex" Nasikailovs has returned to Bangkok's food scene with his latest fine-dining experience in Klong Toey. At White House Bangkok, cuisines collide: Alex steers from one destination to the next through theatrical presentations stemming from his 15-year culinary journey. Surprisingly casual for fine-dining. Alex took over the two-story building, formerly housing Balee Laos, and transformed it into his own little empire.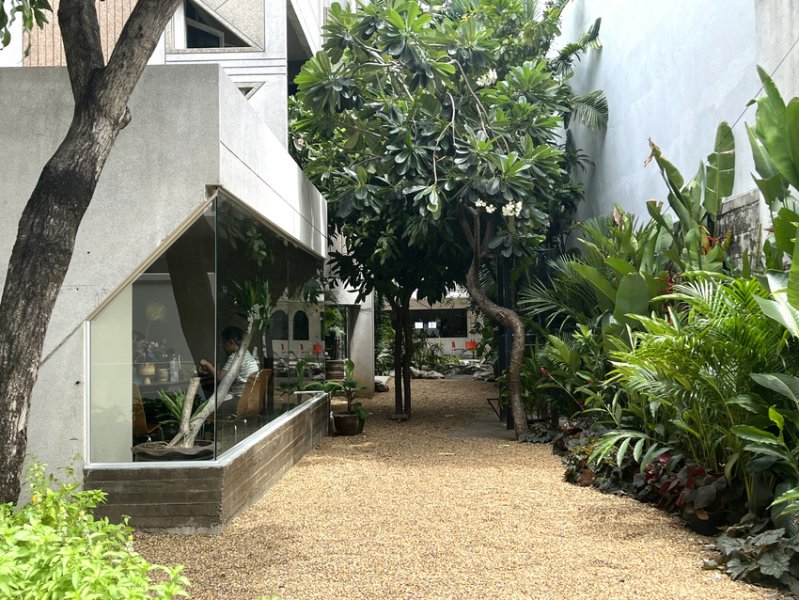 Zao opened in Ubon Ratchathani to support local farmers in Isaan and improve impressions Thai people have of Isaan as a whole. Now, they've just opened just behind Pridi cafe in Pridi Soi 25, serving real Isaan food—not the dishes adapted to cater to Bangkok tastes—in a space that's even more hip than your average cafe. A lot of Isaan places in Bangkok serve dishes Bangkok people understand, like nam tok, but you won't find them here.