BANGKOK RESTAURANT
Tempered
This unassuming Ruamrudee office building hides a serious cacao-focused cafe.
Named after the technique used to achieve chocolate's smooth, shiny finish, Tempered is a serious new contender on Bangkok's cacao scene, all started from the humble beginnings of one passion-driven couple.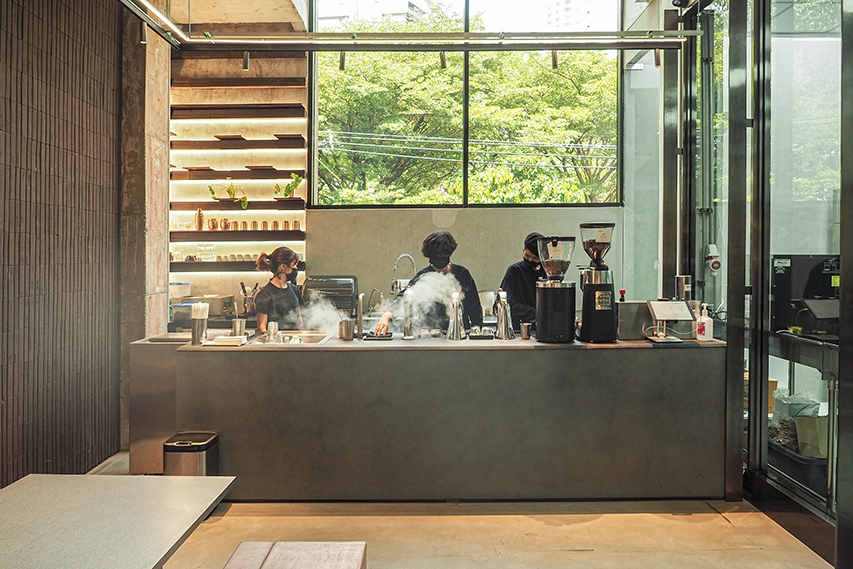 "It all began with this tiny drum roaster," Kris Suteerachai, the owner of Tempered tells BK Magazine while displaying the first chocolate refiner he bought at the start of his cacao journey. The machine was only capable of grinding 1-3 kg of cacao beans. Kris, who works as a property developer, had no idea he would eventually open this large-scale cacao cafe at that time. It took a random trip to Japan on a rainy day to make him realize his latent passion for confection.
"We were seeking shelter from the rain," Kris recalls, when he and his wife Chanikan "Fern" Tanboonperm entered a random Tokyo shop. "We saw them making their chocolate from scratch, and we were mesmerized by its process: their staff cracked, winnowed, and ground the [cacao] beans. The processes we saw on that day fascinated us."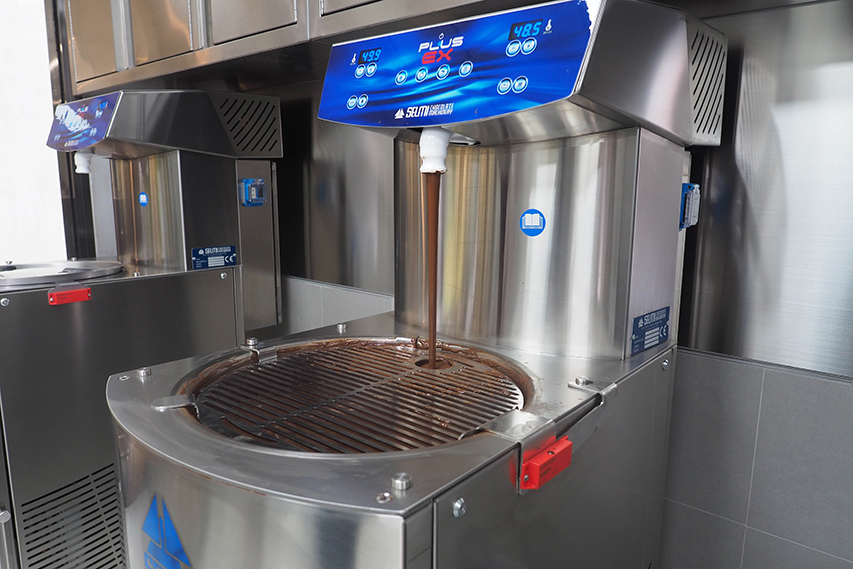 When they returned from their trip, the couple sought a way to turn their passion into reality. With Kris's expertise in property development, the couple renovated a five-storey office building on a leafy Ruamrudee soi and transformed it into their chocolate empire: Tempered Cooperatives—now equipped with cutting-edge tempering machines and massive grinders capable of whipping up several batches of chocolate a week.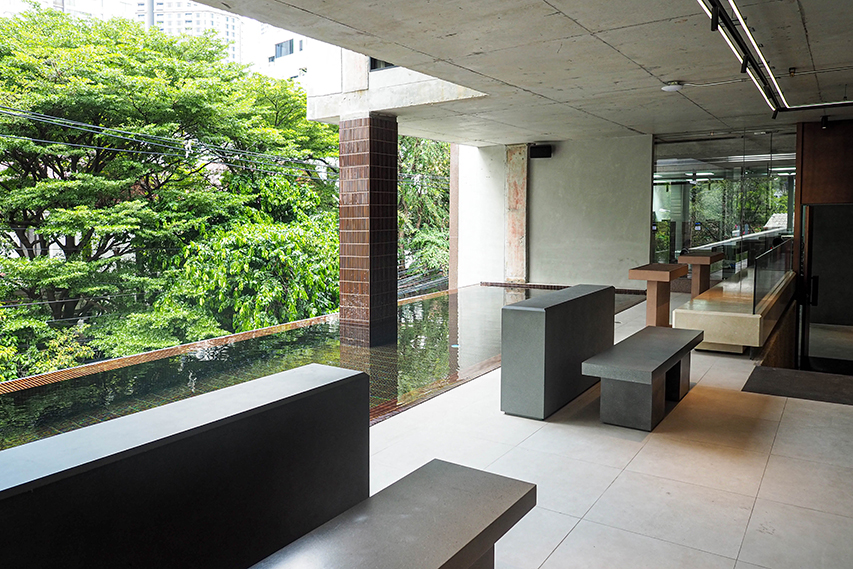 From the outside, the building resembles a typical modern office complex in Bangkok: raw materials, naked concrete walls, and cool dark palettes. But as you climb the staircase, the rich fragrance of roasted cacao beans overtakes the hallway. The second floor houses its speed bar, where customers can order quick menu items, and the bakery; gray concrete pillars meet sun-dappled pool water. The third floor, meanwhile, sits perched above Soi Ruamrudee with a gleaming glass-to-ceiling windows overlooking the lush greenery from the house across the street.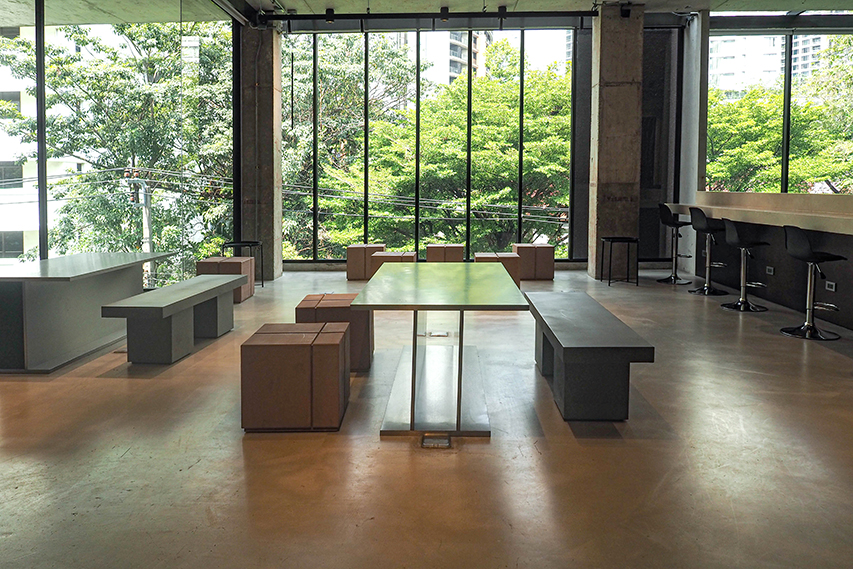 Recognizing that some customers may not be familiar with Thai chocolate, the couple also make an effort to introduce patrons to the Kingdom's cacao culture. Their single chocolate drink (B150) menu sources cacao beans from provinces across the country. On our last visit, their single-origin chocolate from Phatthalung was thick, rich, and dark—a decadent mugful with a somewhat fruity and nutty aftertaste. Coffee aficionados will want to opt for their Chocolate Dirty (B160).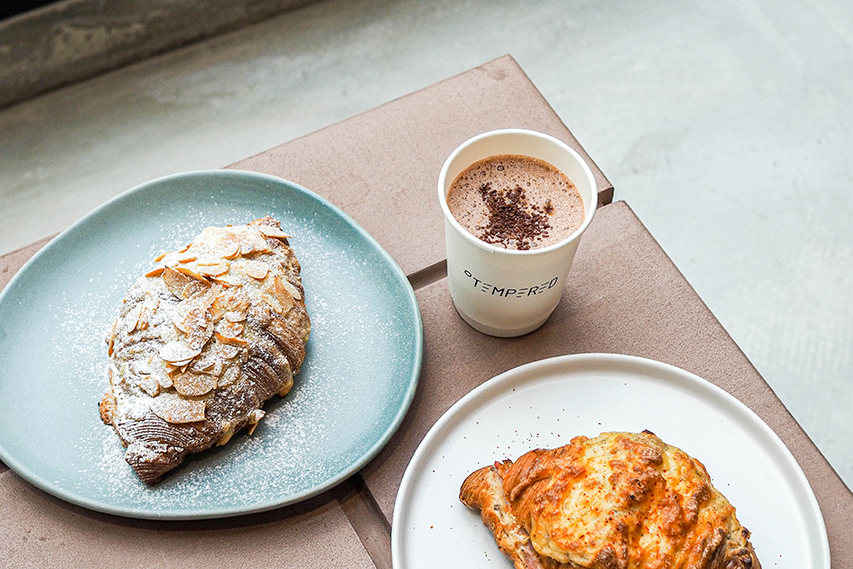 Fern, who has been practicing her pastry skills, oversees the bakery menu. Her almond croissant (B140) has light, crispy layers oozing almond cream. Those who want something more filling can go for her generously-sized ham and cheese croissant (B165). Her proudest creation, and our favorite, is Not a PBJ (B215), which combines Fern's three favorite sweet treats: peanut butter, jam, and a chocolate brownie made from the same cacao beans as the speed bar. We loved the soft, fresh, croissant-like texture that goes well with the peanut butter frosting, accompanied by a fresh tang from the jam-filled chocolate brownies.
The couple, however, don't plan to stop here. Eventually, Tempered will open its slow bar on the third floor to introduce customers to more geographically diverse cacao beans.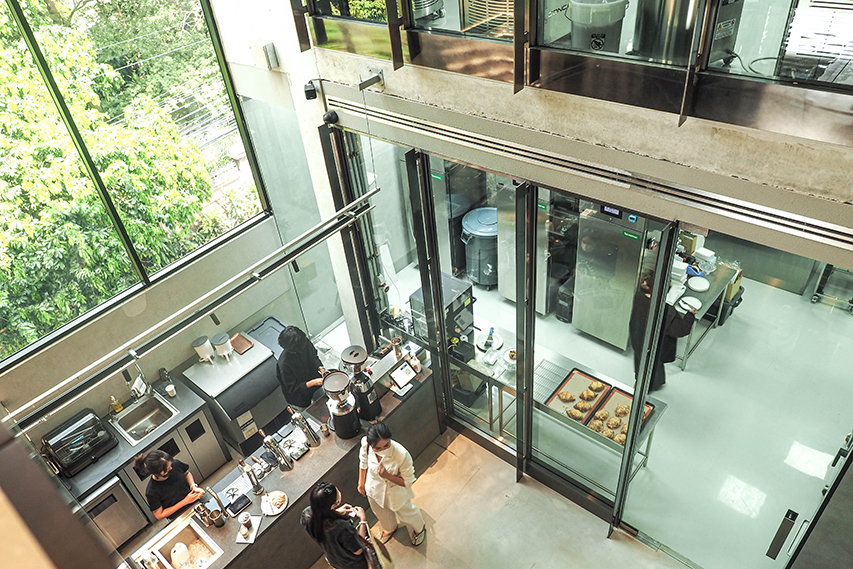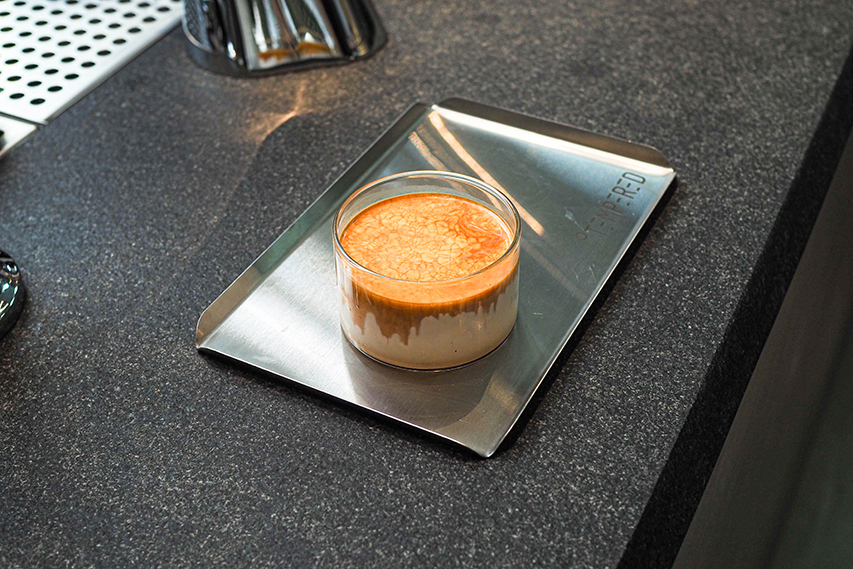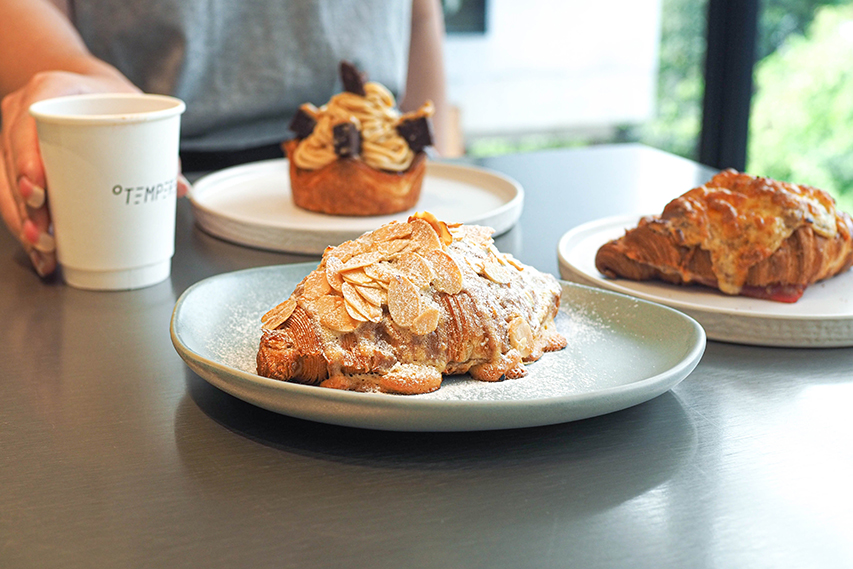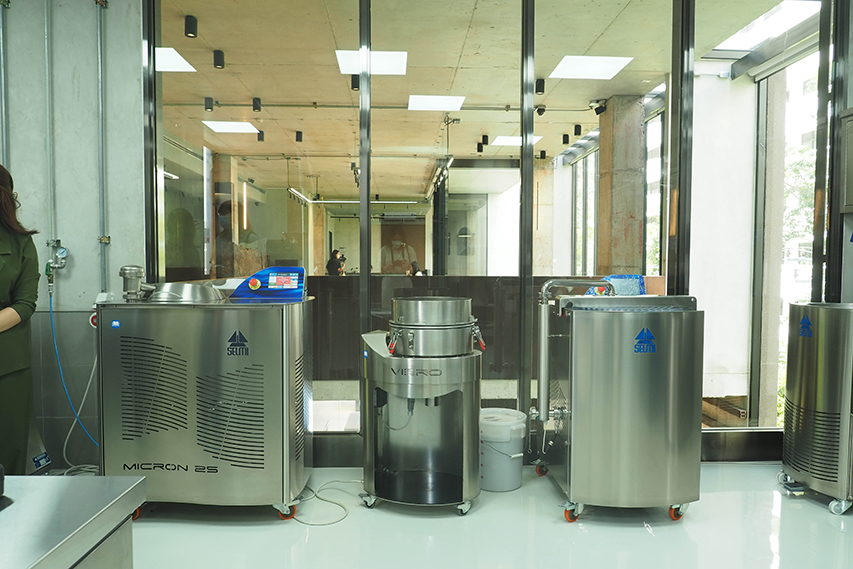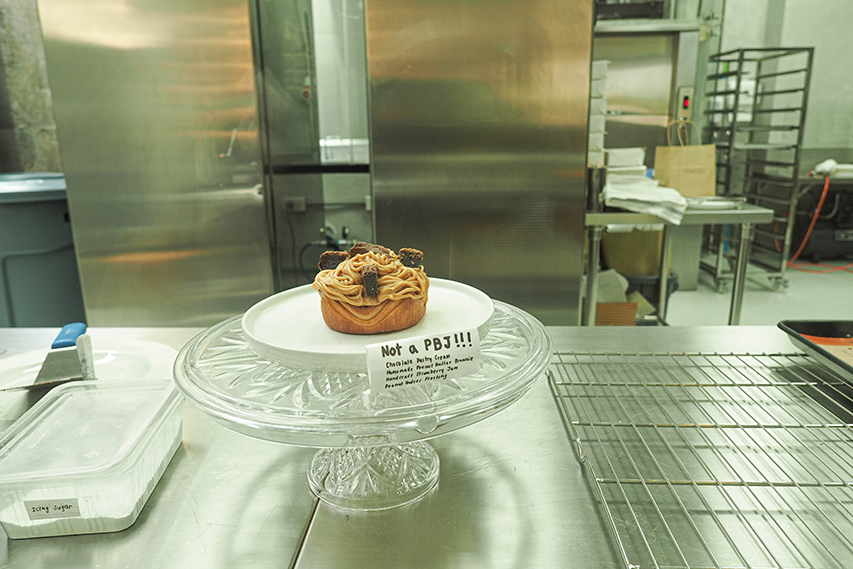 Venue Details
Address:
Tempered, 59 Prim Raumrudee Soi Ruamrudee 2, Bangkok, Thailand
Cuisine:
Cafe
Opening hours:

daily

8am-6pm

Report a correction