There was more to 2017 than Michelin and purple sweet potato.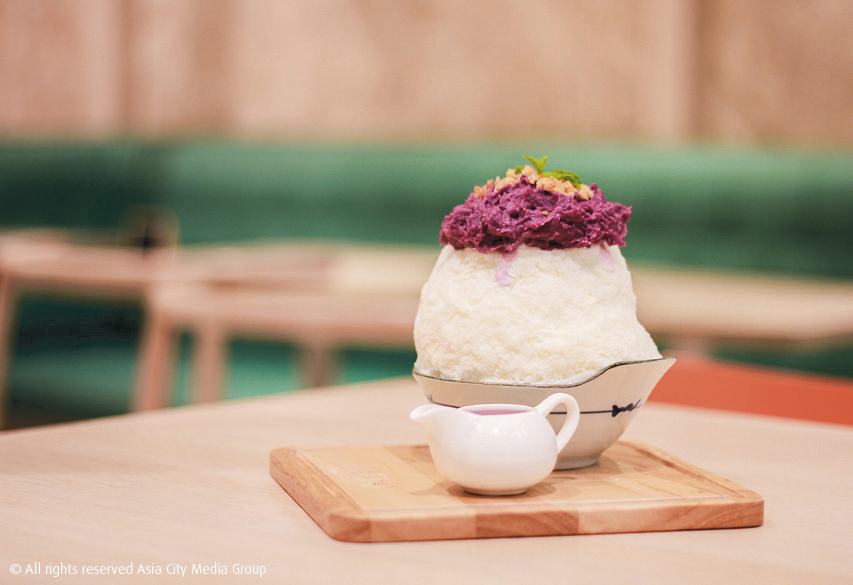 Because there was no better ingredient for making bingsu, waffles, bagels, matcha lattes or anything, really.
You've probably forgotten what with all the Michelin hype, but earlier in the year Bangkok dominated that little thing called Asia's 50 Best we used to care so much about.
The Rolls-Royce Scandal
In an announcement that shocked absolutely no one, Thai Airways became embroiled in a giant corruption scandal when the British jet engine maker revealed it paid massive bribes to THAI officials. Needless to say, the whole thing's been forgotten about since January.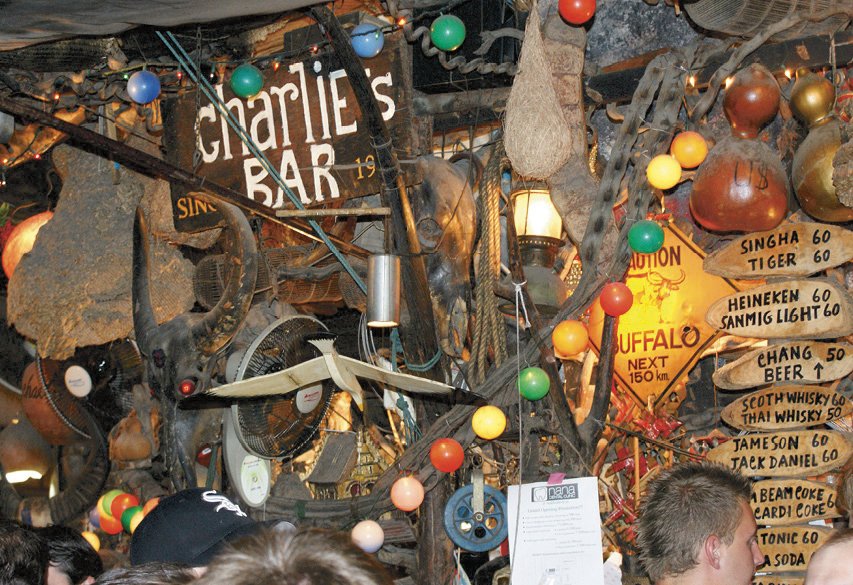 Expat drinkers were left in a cheap-Sukhumvit-bar wilderness back in March, when the legendary Cheap Charlie's became victim to the real estate bubble. Good news! It's now open once more on
On Nut
. Better news! You don't have to "stay inside the line" anymore.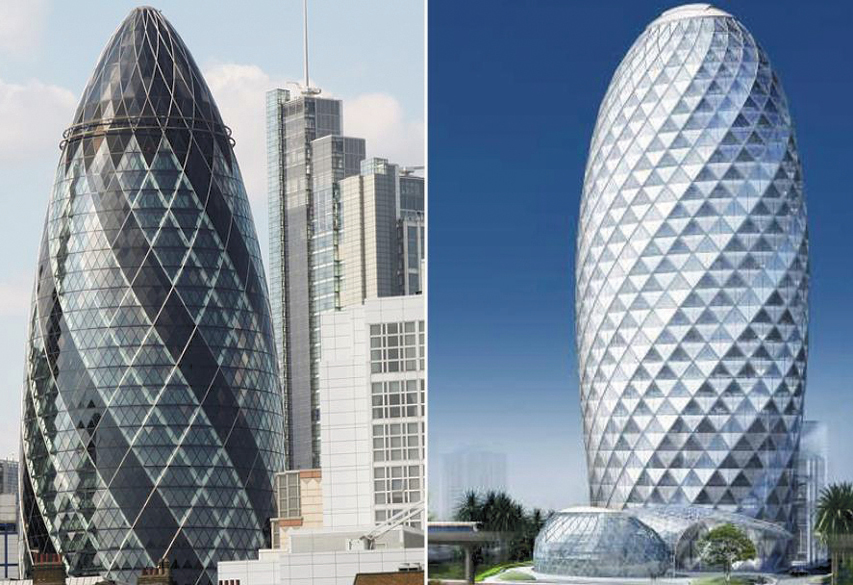 Ari has a new architectural landmark—and it looks like a massive phallus, as well as a very famous skyscraper in London.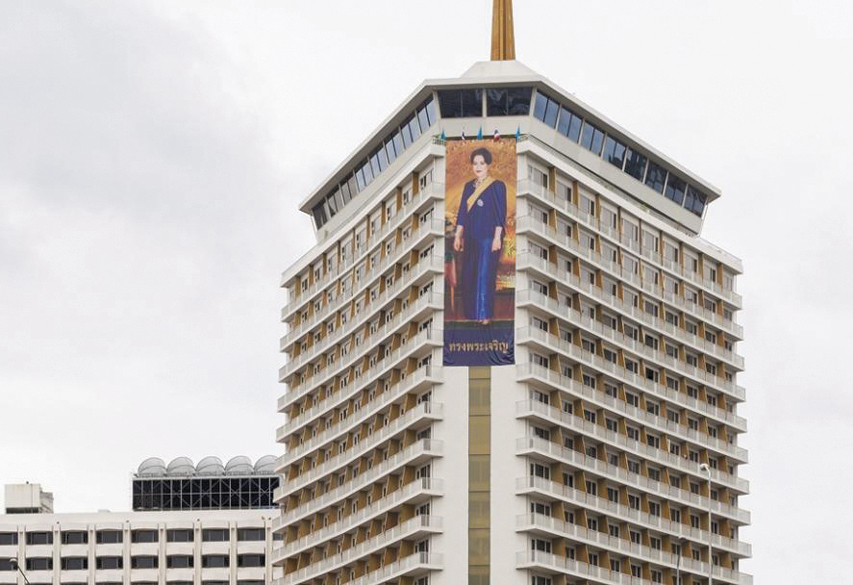 At least it will be soon. As the mid-century dame of Bangkok's hotel scene has given a date with the wrecking ball next April.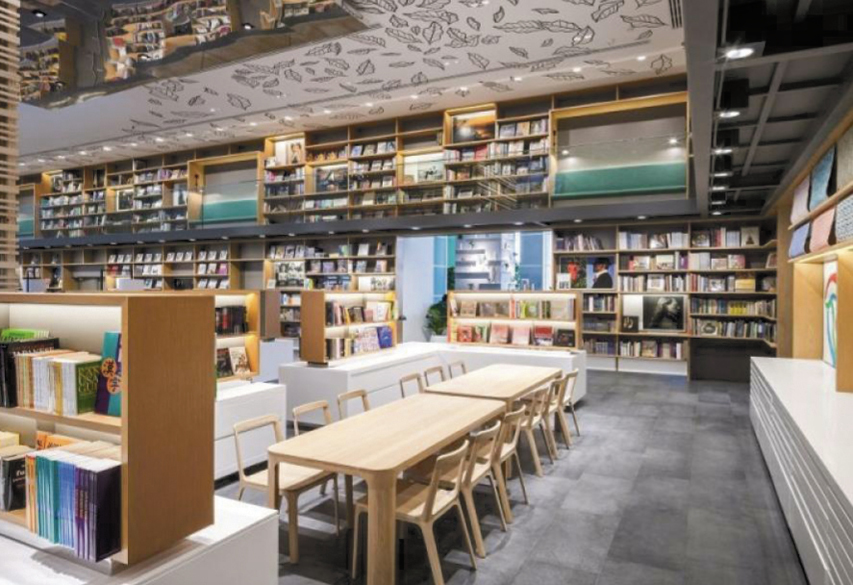 Central Embassy gave reason to its top floor in the form of the epic collection of book stores, cafes, co-working space and craft workshops that is Open House.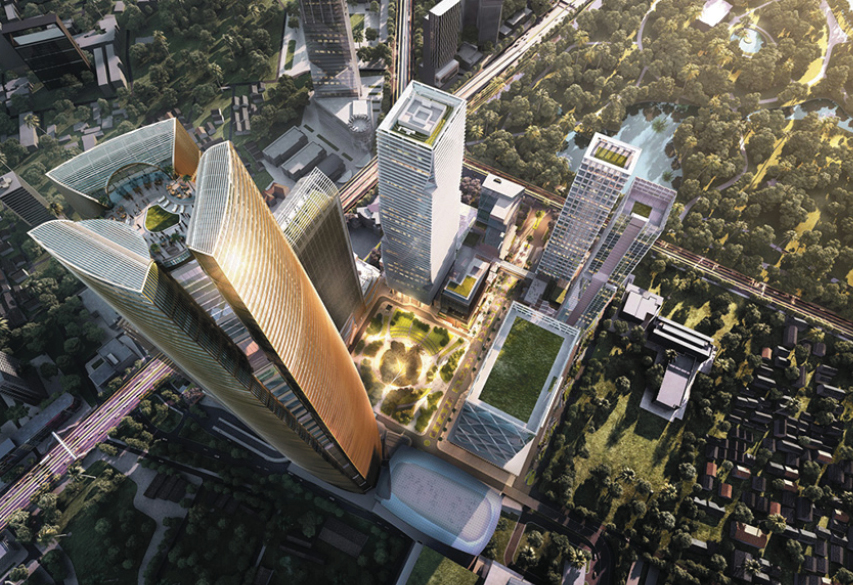 You didn't think they tore down one of Bangkok's best markets for a crappy Chang theme park, did you? The real reason was announced this year, in the shape of One Bangkok—a complex of offices, retail and apartments on an epic scale.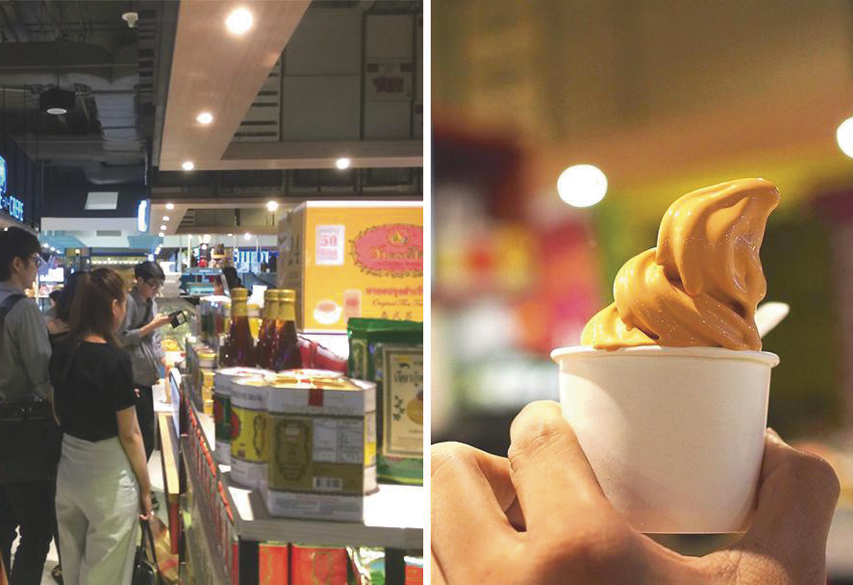 One of our biggest hit stories from the year came from Thai tea turned into soft-serve ice cream. In fact, you people liked it so much that the machine had a
breakdown
on its first day at work.
After years of delays, Bangkok's showpiece collection of 32,000 coffee-table books finally made itself once more available to lower-upper-middle-class Bangkok. And within striking distance of some hip new coffee joints.
Central Embassy caused the city to as one to make Instagram balls-deep jokes when it turned its ground floor into a giant white ball pit.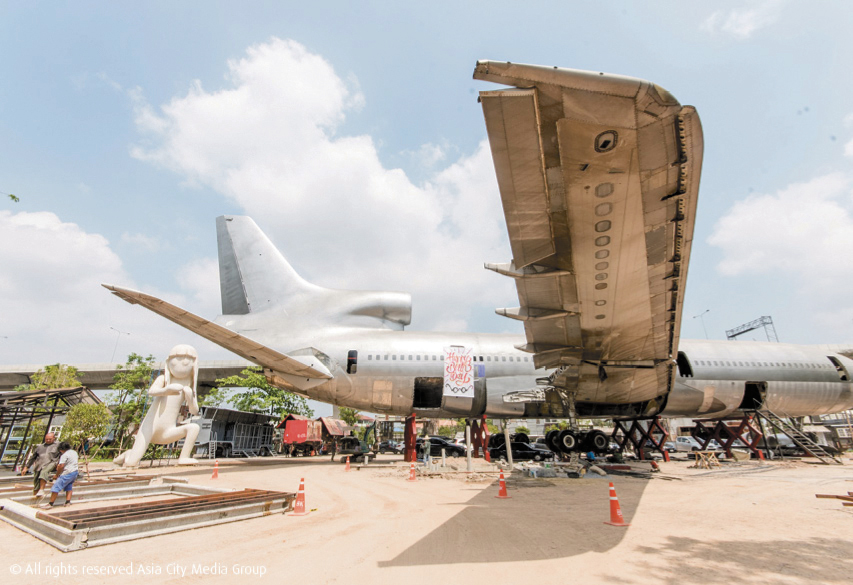 A dystopian hipster world cobbled together from the remains of container pop-up markets and taxidermied peacocks, Chang Chui is the freestyle creative space that Thonburi had until now been missing.
Submarines and Tanks
Oh, and training fighter jets. That's what was on the junta's 2017 wish list, courtesy of the public purse.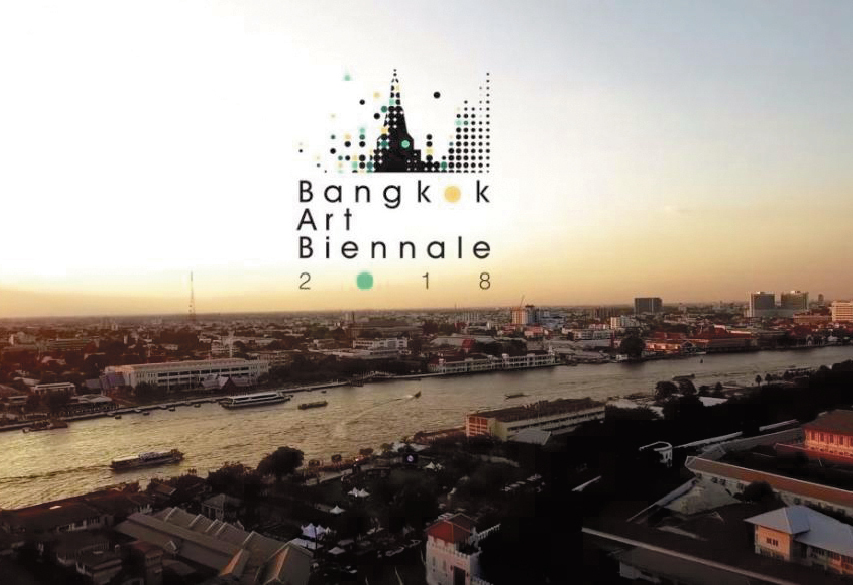 It was the year that Bangkok announced not one but two art biennales; one courtesy of a government-backed campaign, the other from a shady group of curators and artists who want to remain anonymous.
Those ying-yang logos and skeletons that took over a BTS carriage earlier in the year were part of a very expensive, crowd-funded art project. Usual, ad-saturated service resumed as usual one month later.
The west-side of the river will never look the same again, as the generations-old communities made way for the universally-loathed River Promenade.
Chicken drinks
That's right: milkshakes made with real chicken breast became a thing this year—all in the quest for maximum gains, bro.

While a few celebs got caught in the legal crosshairs of the RTP's new ban on sharing booze pics, Bangkok bartenders took to mocking the law by censoring their bars Japanese porn-style. Not long after, the whole thing got forgotten.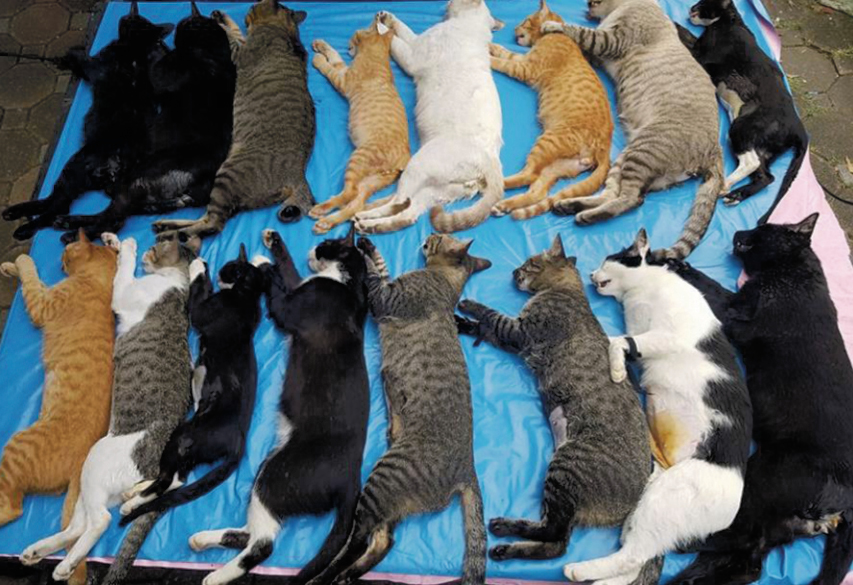 None of the park's wildlife was sacred in 2017.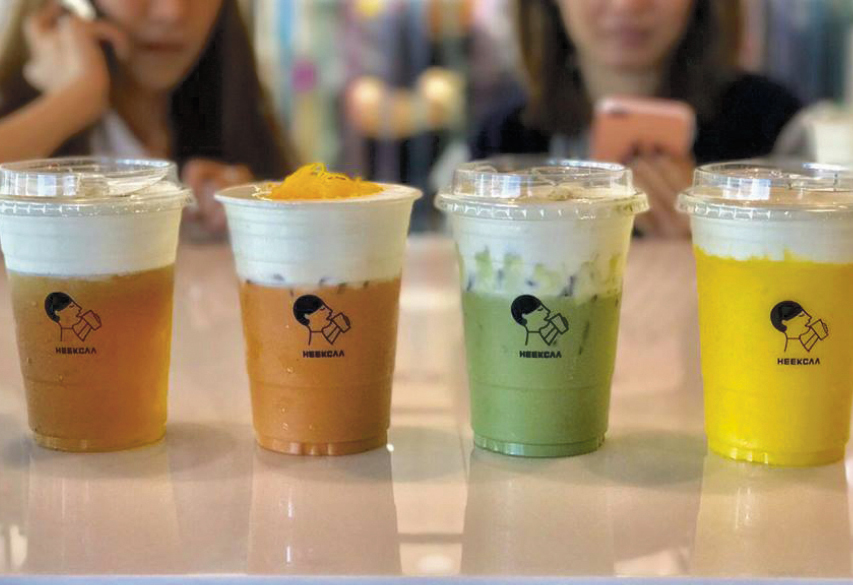 Naturally, we skipped the chicken drinks and went straight for Heeka Cafe's whipped cream cheese tea instead. You heard that right: whipped cream cheese tea. It's a thing, thanks to China.
The dream of walking above ground from National Stadium to Siam is still not a reality—though you do now have some pretty umbrella things to look at before taking your ass back down to street level.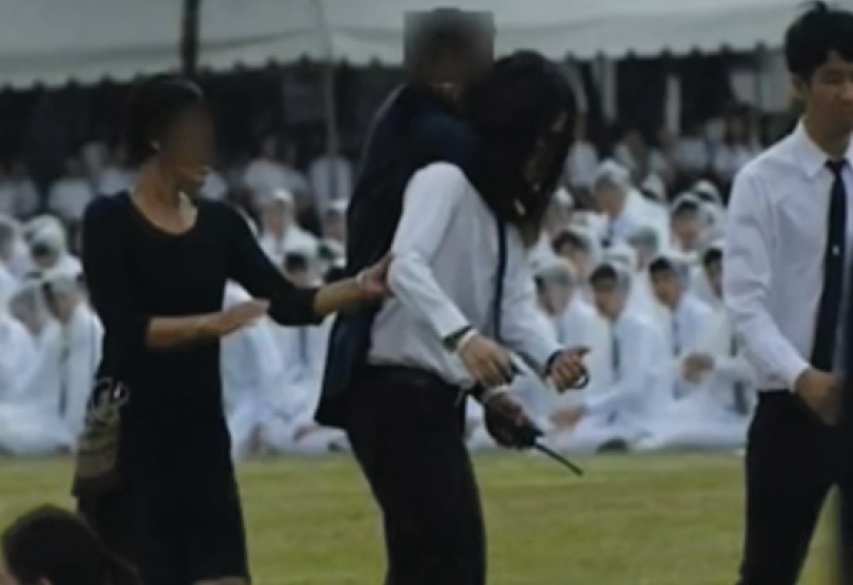 Chula Head-lock-gate
An esteemed Chula academic put a student in a headlock this Aug when said student tried to leave the university's voluntary prostration ceremony. We say, why stop there? They could have noogies for uniform infractions, or rector-issued wedgies for anyone late to seminars.
Where's Yingluck?
The ex-premier proved slipperier than an pla dook straight from the khlong when it came time for her rice pledging conviction to be heard.
Jua, Tropic City, TCDC and Warehouse 30 made the old riverside street come to life.
People from across the country visited the royal crematorium to pay their final respects ahead of the royal cremation ceremonies for HM the late King Bhumibol Adulyadej.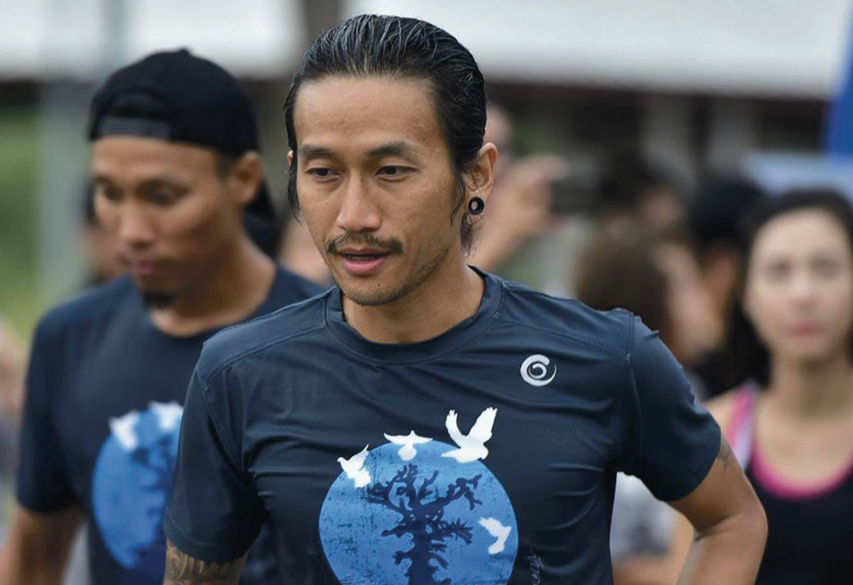 Toon the Running Man
The Bodyslam frontman is still out there doing it: running the equivalent of 52 marathons, raising B700 million for hospitals, and making the junta look silly.
At least some of them.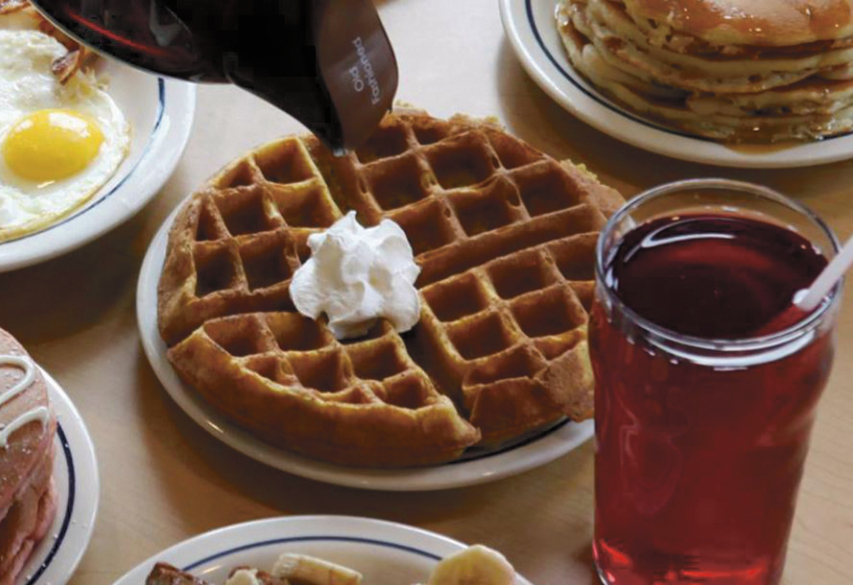 For people who don't know about the tastier pancakes and coffee 15 meters away at Clinton Street Baking Co.
Big gigs
Ed Sheeran, Britney Spears, Coldplay, Guns N' Roses, Blood Orange, Foo Fighters, Alt J—what a year!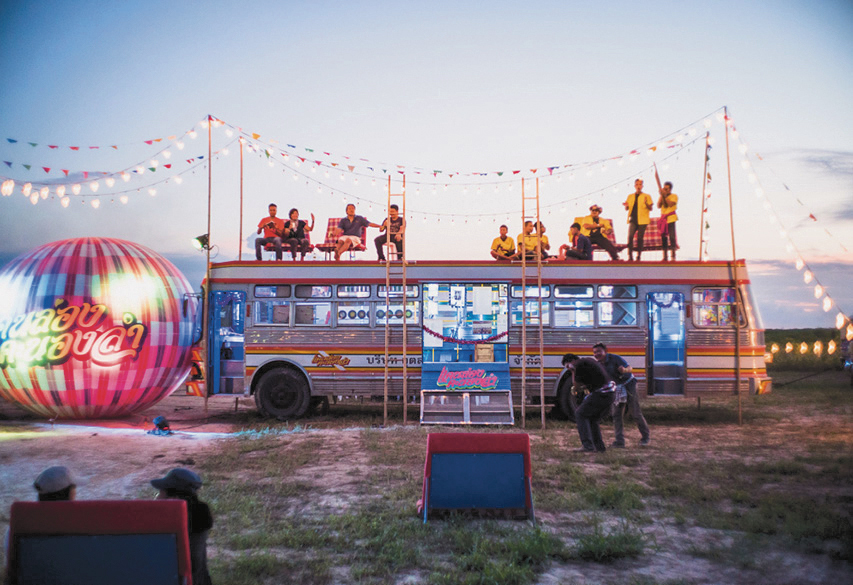 Wonderfruit Happened Twice
Were you at Wonderfruit 2017? No, not that one, the other one. The art-and-music festival sprung up both in Feb and Dec this year—causing hashtag confusion everywhere.
December marked the Michelin Guide's arrival in Bangkok. Cue foodie outrage.