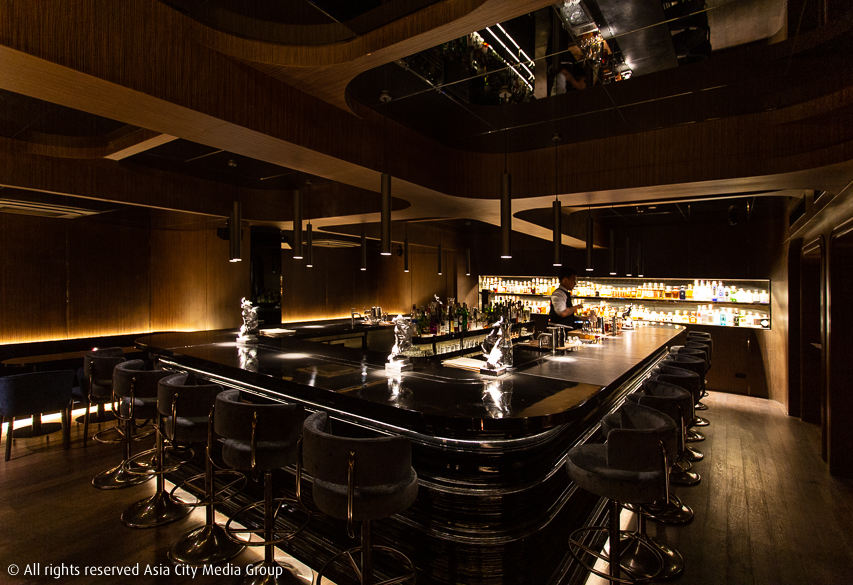 Liberation
Dearly Departed
Neither the first Brew to close nor the last that will open, Brew on Sukhumvit Soi 11 shut its doors in November, although reportedly not because of pandemic-induced losses, but rather because of a contractual dispute. With it went Daniel Thaiger, our city's original temple of gourmet burgers. Expect to see both in brick-and-mortar form again in 2021.
A late closure amid 2020's ceaseless wrath, the Frida-focused Mexican restaurant first moved out of its Soi Ari location, then shared space with Landhaus Bakery for a while, and finally shut its doors for good in December. Its veggie burritos and homemade salsas will be missed.
Head Over Heels
The little talked-about but always enjoyable craft beer bar off Pradipat Road left us in mid-2020. It is survived by a newer, sleeker bar named Eight Days a Week, which serves Thai craft beer on draft and in bottles and cans slightly further down the road on Pradipat Soi 13.
Part of its namesake celebrity chef's empire, Siam Discovery's Jamie Oliver Kitchen closed in March. After predecessor Jamie's Italian collapsed with the rest of the global chain in 2019, the brand had made a comeback with this revamped venue, boasting an industrial-chic aesthetic and solid, if soulless, fusion fare. Sadly, it was the first Covid casualty in Bangkok's F&B scene.
Oh, Liberation, how little we knew ye. The very luxurious cocktail bar shone bright for the year-plus it was in business, serving us world-class drinks often made with unusual ingredients, including water bugs and goat milk. The bartending team now largely works at Wasteland—a.k.a., Bo.lan's new bar—while the ownership group recently opened Bar Marco.
Muslim Restaurant, the 90-year-old Bang Rak institution with the delightfully straightforward name, shut down at the end of August. Founded by Maidin Pakkayawong, the family-run restaurant was popular with generations of Thai-Muslim locals, tourists, and Assumption College students, all filling its cheerless interiors for heady curries, roti murtabak, and milk tea. The restaurant will be remembered for its mutton biryani, served only on Monday and Friday.
Pink Flamingo
A bar inside Arena 10 that we actually wanted to go to, Pink Flamingo forced you to face a gauntlet of flamingo leg-shaped pink lights to enter. The bar itself was equally fun and punchy, with a drinks menu to match. While its social media pages still list it as "waiting for Covid to be over," we can confirm the venue has closed its doors for the final time.
Soi 11's chaotic year continued with the closure of Rocket. The venue promised both decent coffee and brunch fare, if that's what you were after, as well as a place to pre-game within spitting distance of the soi's clubs. Rocket is survived by its sister branch on Sathorn Soi 12 and will be remembered for its hangover-curing espresso martinis.
Michelin-starred Upstairs, run by Korean American chef Dan Bark, a man known for uncompromising new American cuisine, never reopened after the Great Bangkok Lockdown of April 2020. Instead, Bark and much of the Upstairs team moved further down the road to Pridi Soi 25 to focus their attention on their new project. Or, rather, projects—the excellent twin restaurants Caper and Cadence by Dan Bark.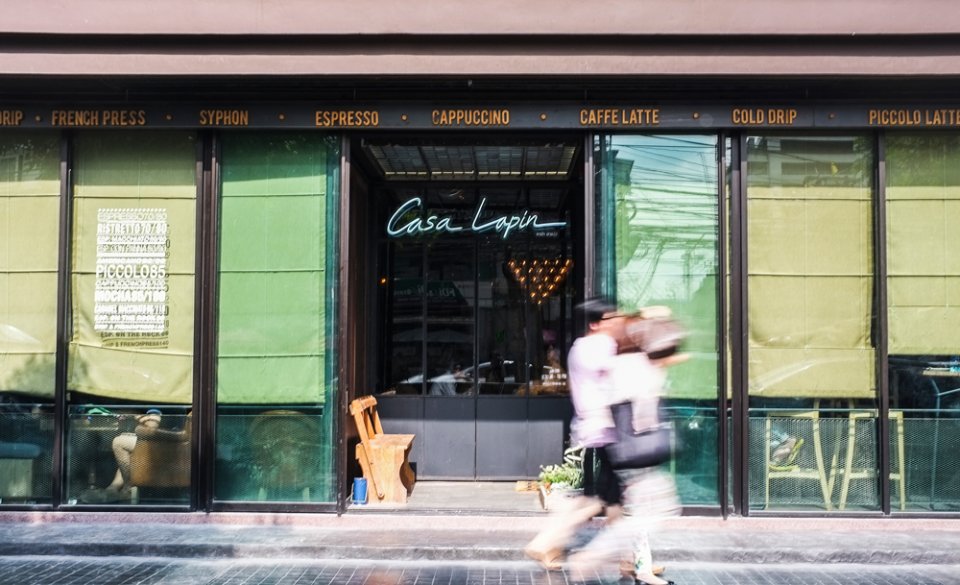 Casa Lapin Ari
Born Again
One of the neighborhood's best places to work during the day, and an equally fine place to put off work as afternoon turned to night, Soi Ari's combination Casa Lapin-Taproom has reopened around the corner at the Josh Hotel.
The four-story motley crew that made up FooJohn folded at the height of the pandemic, as restrictions were just beginning to ease. The bar team has done its best Lazarus impression, however, as two floors of the building have reopened, including the new 100-bit Retro Underground on the ground floor and a very familiar FooJohn jazz club on the floor above it.
As the city's fine dining restaurants slowly reopened in June and July, one of our favorites remained quiet. Fortunately, the Gaa gang was simply planning its move from Langsuan to Thonglor, where it now operates out of a two-story Thai house. The first floor contains Indian brunch spot Here and a wine bar, while floor two is home to the Gaa we remember.
After shutting down its location on Thonglor Soi 1, the gin bar moved across town to a narrow alley in Sathorn that runs behind the Mahanakhon building (which has undergone ownership shake-ups and a few non-openings in recent years). Thonglor's loss is the CBD's gain.
Muslim Restaurant
"But you just said Muslim Restaurant is closed," you exclaim. It is closed; however, rumor has it some former Muslim Restaurant employees who weren't ready to quit have opened a stall around the corner from the original, keeping those delicious ancient recipes alive.
Saphan Kwai's hipster-baiting dive bar, which catered to barely legal uni students and twentysomething party people after moving from RCA, closed its doors earlier this year. Indie scenesters wouldn't let it go out without a bang, though. Now, it's a weekends-only venture located around the corner from its old spot at a restaurant called Dive by Uncle Tigger's.

Bunker
Missing But Not Forgotten
Bunker has lived through more changes than any restaurant should have to endure. Originally, it was to be called Daisy Matthews and run by Jess Barnes. Alas, that never came to be (which was probably for the best, but we digress). Perhaps parting ways with chef Arnie Marcella last year signaled its end. We've learned to never count this place out, however.
A joint effort from Tropic City and Sugar Ray, Konkord entered the nightlife scene with great promise, even if it was located on clubby and grubby Soi 11. It has been "temporarily closed" since March while Tropic City and the entire Sugar Ray empire have reopened. Recent posts on Instagram by Sitthan "Turk" Sa-Nguankun of Sugar Ray suggest the bar might reopen in the not-too-distant future.