BANGKOK RESTAURANT
Upstairs Mikkeller
The Ekkamai beer bar strays from the usual pub grub with a fancy tasting menu.
There's a serene sophistication to chef Dan Bark's intimately scaled chef's table restaurant above the Danish craft beer bar Mikkeller. While the dining room keeps things Nordically simple—walls are a subtle, cool mint, lighting is bright yet inviting—the 10-course tasting menu bursts with impactful and labor-intense flavors, like the Alaskan crab with fresh cucumber, sweet coconut and citrusy kalamansi, or the rich dark chocolate dessert with hints of orange, walnut and jalapeno. A new pairing with Danish wines also reveals rich and fruity flavors unlike anything else in town.
The buzz: Craft beer house Mikkeller has opened up the second floor of its Ekkamai home to fine dining. Korean-born chef Dan Bark helms the kitchen—he previously worked as a sous chef at Chicago's Grace, a bona-fide three-Michelin-star restaurant currently touted as one of the most expensive in America.
The decor: In contrast to the food, the dining room remains super simple: a few white melamine tables and Eames chairs. In one corner of the tiny space sits the open kitchen, where you can see the chef and his team running around whipping up the food, while six beer taps are placed in another corner.
The food and drinks: Upstairs steers well clear of pub grub (though that's still available downstairs). Diners pay B3,300net/person and enjoy whatever the chef cooks in a nine-course tasting menu, or B4,600net when paired with beers. Bark describes his food as progressive American, meaning a mix-and-match approach to techniques and ingredients unbound by geography. He plays around with different flavors and textures while encouraging diners to have a bit of everything in the dish altogether. Though not too crazily presented, the food still goes in for the occasional fancy flourish in the form of cream, foam, faux caviar and siphoning. One dish, called "Roots," features beautifully plated, thinly-sliced carrot, radish, fennel and taro on truffle puree and a taro custard whose saltiness complements the fresh, crisp and naturally sweet vegetables. For another dish, simply called "Wagyu Beef," the chef pairs olive-fed Kagawa wagyu with three forms of broccoli (puree, charred and sliced in ribbons), black and white sesame paste and lime puree. Each dinner comes paired with six generously-poured craft beers, most of which come from the Mikkeller brewery.
Why you should care: The delicate food, unlikely location and amazing beers make this an experience unlike any other in town. Natcha Sanguankiattichai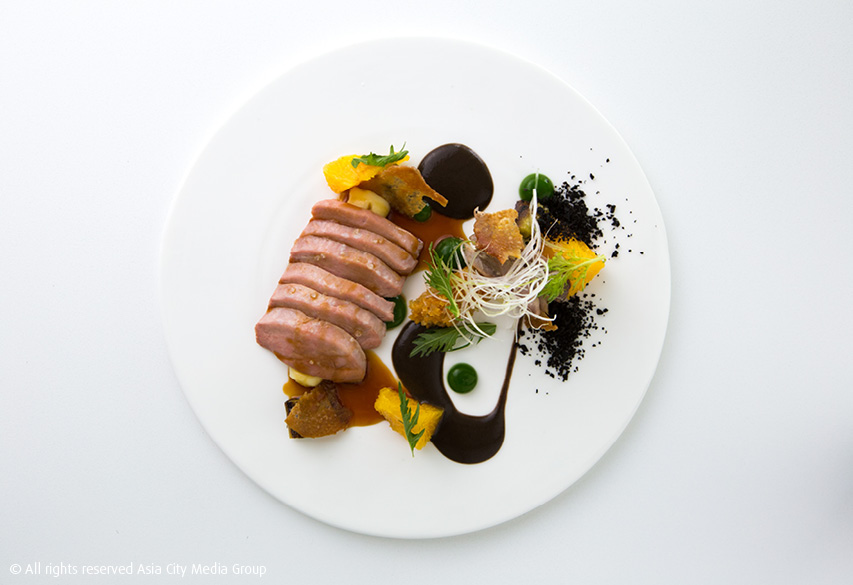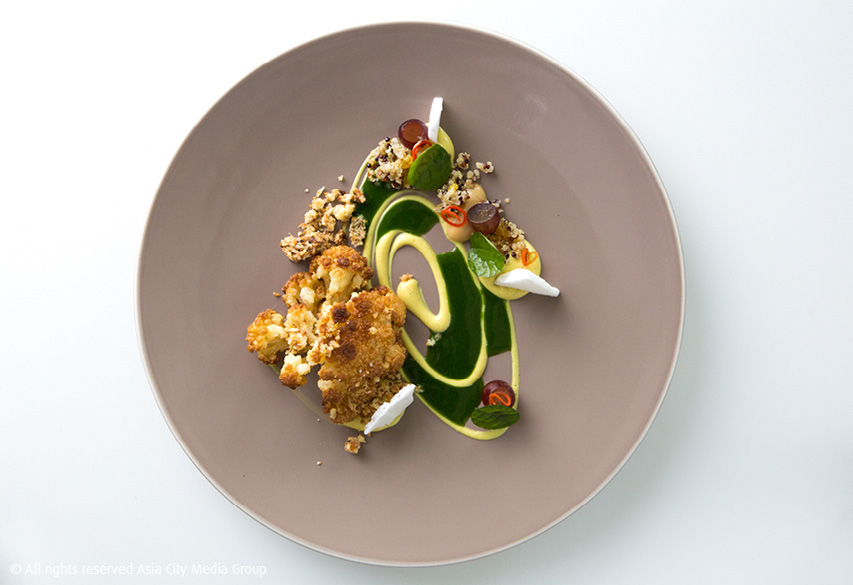 Venue Details
Address:
Upstairs Mikkeller, 26 Ekkamai Soi 10, Bangkok, Thailand
Phone:
091-713-9034
Website:
www.upstairs-restaurant.com
Area:
Ekkamai
Cuisine:
International
Price Range:
BBBBB

Open since:
November, 2015
Opening hours:

Wed-Sat

5-9pm

Report a correction