Gaggan Anand
The eponymous chef behind Asia's 50 Best's no. 1 restaurant three years in a row has his hand in a few other culinary strongholds. As well as being a partner in Top Tables' no. 1 winner Suhring, he also has the casual, carnivores' heaven Meatlicious (Official Selection). No doubt, Gaa, his latest fine-dining investment will feature in next year's guide too.
Water Library
Owner Pote Lee's restaurant group has been diversifying ever more into the casual end of Bangkok dining with Ciao Pizza and Kuku Ramen to add to its long list of bistros and brasseries. But the group is still firmly associated with fine dining. This year, Water Library Chamchuri came in at no. 26, while Seed and Hong Bao support it in the Official Selection.
Soho Hospitality
These guys, headlined by founder Rohit Sachdev, make their mark with creative concepts, be it the Peruvian rooftop dining at Above Eleven or the kebab-dominated Indian restaurant Charcoal (Official Selection). They're also ever-expanding, now with Havana Social cocktail bar, Cantina casual Italian restaurant, and a new French concept coming up.
Kom-Ba-Wa
Fred Meyer
The French restaurateur's portfolio includes Issaya Siamese Club (no. 30), its pastry and cooking studio spin-offs, Pizza Massilia, Kom-Ba-Wa, Namsaah, Baan Phadthai and the newly-opened Le Cochon Blanc—all impressive. Regular collaborators include chef Ian Kittichai and maitre d' extraordinaire Adit Vansoh.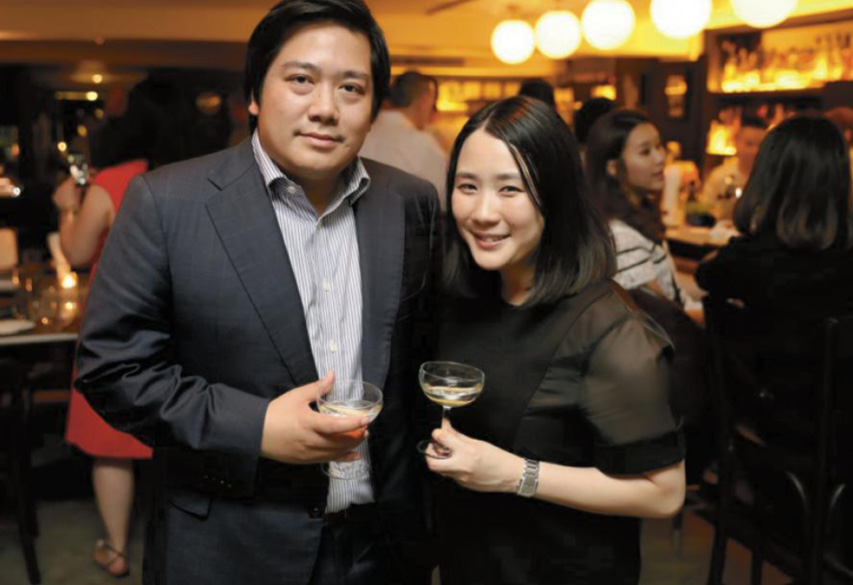 Foodie Collection
Husband-and-wife restaurateur Chotipong Leenutapong and Debby Tang are behind two buzzing Italian restaurants and cocktail bars in this town, in association with Italian chef Luca Appino (himself a serial restaurateur also involved in La Bottega di Luca and Pizza Massilia). Hits so far include their fine-dining grill place Il Fumo (no. 27) and restaurant-bar Vesper. Check back soon for a new Thonglor project.

Appia
Jarrett Wrisley and Paolo Vitaletti
These guys, along with Luxembourger Pierre Metz, are behind Bangkok's most comforting and casual Italian delights, with their always friendly and reliable restaurants Appia (no. 6) and Peppina (Official Selection). Jarrett and his wife, Candice Lin, first made their names in Bangkok with low-down Thai tapas spot Soul Food (Official Selection).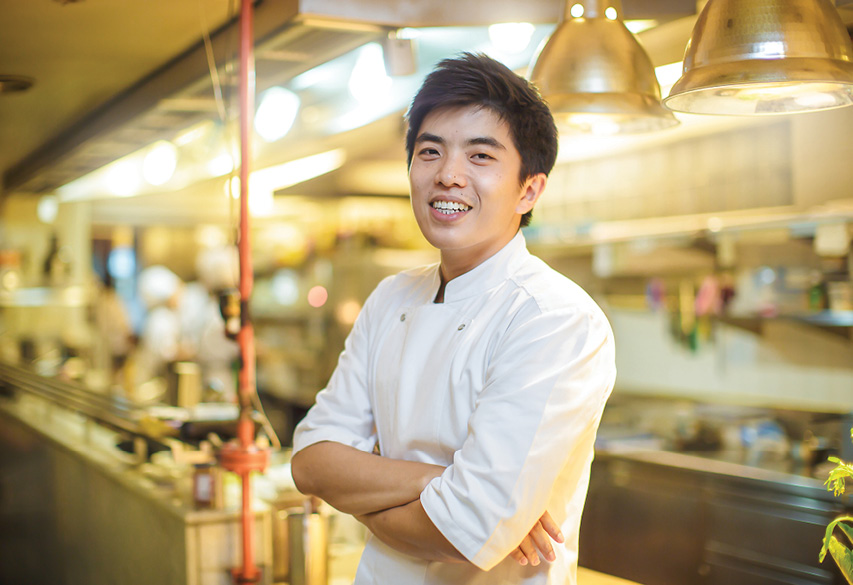 Thitid Tassanakajohn
Chef Thitid Tassanakajohn alone dominated our Top Tables guide last year with three of his outlets: the flagship modern Thai fine dining Le Du (no. 9 in 2017), casual family-recipe Thai restaurant Baan (no. 23 in 2017) and the defunct street food-inspired modern Thai restaurant Baa Ga Din. The two that are still running remain.
The Chinese restaurant of chef Man Wai Yin has consistently made Top Tables' top 30 (no. 11 this year). His French-inspired Chinese restaurant M Krub also makes the Official Selection. On top of these, he has the casual Hong Kong cafe-inspired Chairman.
---
Correction
In the print edition of this feature ("Culinar Empires," Mar 31, 2017), we wrote incorrectly that Appia partner Pierre Metz is from Belgium. He is actually from Luxembourg.