On the fringes of what can be described as Ari, Dok Kaew House Bar takes over an 80-year-old, two-story house (that would look at home in Mae Nak Phra Khanong) in the back of Phayathai. This beer bar not only boasts arguably the best selection of local craft brews this side of town, but also some excellent Thai food—to go with a few creepy claims of supernatural occurrences.
71 Rama 6 Soi 28, 089-993-1663. Open Mon-Sat 5pm-11:50pm
Located in Ari's new Craftsman Hotel, Baby Bar's candy peach design draws from the art deco stylebook: curved under-lit bars (one inside, one outside overlooking the hotel pool) with contrasting lines flanked by deep pink, fire station-like doors and glowing orb lighting on fixed bronze arms. Head there in the evening for decent cocktails.
1/F, Craftsman Hotel, Paholyothin Soi 11, 02-279-7299. Open daily 7am-11pm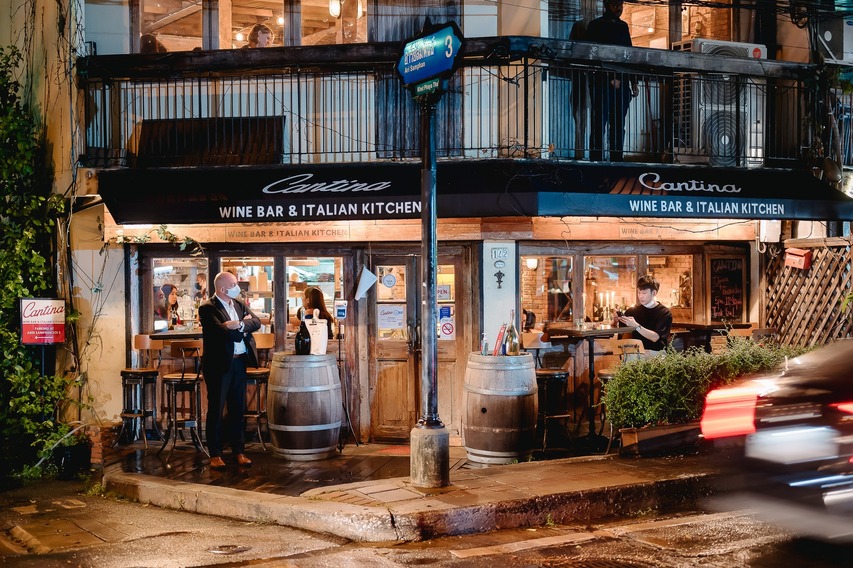 Soho Hospitality (the group behind Above Eleven, Charcoal, and Havana Social) fills the Italian gap in Ari with a casual pizza, pasta, and wine house—pretty much the only solid wine bar in the area. With the theme of an Italian wine cellar, the wood-and-brick-heavy restaurant features hundreds of wine bottles sold at rock-bottom prices.
4 Ari Samphan Soi 3, 02-038-5114. Open daily 5-11:30pm
Acres of bare cement and exposed ceilings and piping tick the industrial checkboxes, while dim, orange lighting ensures you can chomp down on burgers in relative anonymity. That's good because things can get messy with their juicy burgers. Wash down the burger grease with their decent selection of imported craft beer ranging from IPAs to more creative brews.
Noble Reform, Phahon Yothin Soi 7, 062-920-0300. Open Mon-Fri 11am-3pm, 5-11pm; Sat-Sun 11am-11pm
Think vintage theater, a long bar, a snack bar selling typical cinema goodies, a stage for live bands, projector screens, and a lot of movie posters. The drinks here are created by one of Bangkok's favorite bartenders, Suchada "Fahbeer" Sopajaree, who used to be head mixologist at Find The Locker Room. She has been in the industry for 10 years, so your inebriation is in safe hands. The bar hosts live music every night from 8:30pm to midnight.
2/F, 19/2 Josh Hotel, Ari Soi 4, 062-942-0338. Open daily 6-11pm
A glowing "How are you feeling tonight?" sign coaxes you inside the neon-addled venue, where the nightly music during the week takes on different moods. Don't let the frivolous atmosphere fool you; here they take their food and drink seriously, featuring cocktails and Japanese-inspired dishes.
18D, Soi Ari 4, 090-970-1590. Open Mon-Sat 6pm-1am
Ari is best known for its hipster, craft beer bars, but Frank Mansion pioneered the Ari cocktails game. Coming from the same team as Ari's Sousaku, Porcupine Cafe, Landhaus, Sasori Izakaya, and O'Glee, and with food collabs with Phra Athit's Rarb, it's fair to say this place doesn't disappoint.
3-4/F, Ari One, Ari Soi 1, 092-352-5522. Open Tue-Sun 6pm-1am.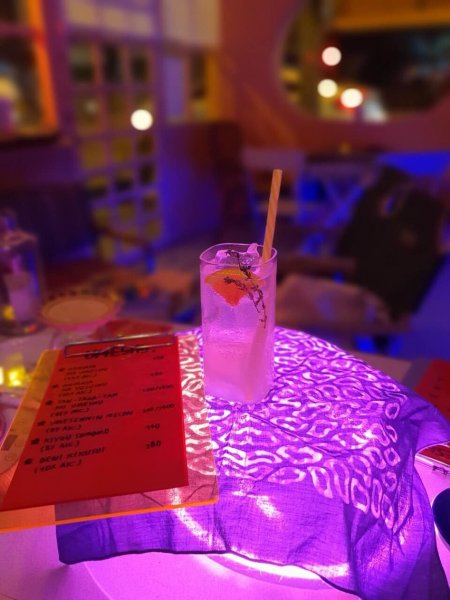 You may be familiar with Ari's avocado-focused Oh! Vacoda, but if you pass by at night, you'll barely recognize it. Its new alter ego, Fruit Bar, transforms the peachy space in the evenings with blue and pink neon lights, plus a line-up of fruity umeshu (plum wine) and avocado-based cocktails. Cozy up in the secret, rainbow-curtained seating area towards the back with a signature drink.
1/1 Ari Samphan Soi 4, 080-569-7892. Open Mon 5-10pm; Wed-Sun 5pm-midnight
HOBs Aree Garden
Bangkok's very first beer-centric bar has branches all over town (seven at last count). This is one of our favorites, which brings that beer garden vibe to the peaceful Aree Garden mall. Think classic Belgian beers on tap and hearty burgers and sausage platters.
Aree Garden, 62 Rama 6 Soi 30, 02-617-1600. Open daily 11am-midnight
Set in a small shop-house decorated with exposed bricks and steel. Head here for bigger-than-your-face burgers and craft beers in serving sizes to match. Thanks to the tiny premises, expect to be eating and clinking one-liter glasses of beer elbow-to-elbow with your fellow diners.
Ari Samphan Soi 3, 02-000-9598. Open daily 11:30am-midnight
If you think Ari cocktails are all simple, think again, as this recent opening's (very) spirit-forward concoctions are proof that quality, crafted cocktails are no longer reserved for the Sukhumvit set alone. Keeping up with the speakeasy trend, the '20s-style bar is hidden away in a secret room accessible only after obtaining a keycard. Suchada "Fahbeer" Sopajaree is behind the drink menu here.
G/F, Josh Hotel, 19/2 Ari Soi 4 (Nua), 02-102-4999. Open daily 6pm-1am
Looking in from outside, you might not get what this place is straight away, walk inside and you'll see it's simple: everything. Coffee, craft beers, and even a hostel. But their identity crisis doesn't affect the cozy vibe, so head over there and drink whatever you feel like—whether it's their smooth latte or a beer.
3 Phahon Yothin Soi 5, 090-902-1942. Open daily 8-1am
This isn't your average Irish bar, serving pretty much one of the biggest craft beer selections in the neighborhood whether it's bottle or draft. The decor is rustic enough, with a few industrial twists in the form of well-designed steel and wood table sets. Also, their grilled chuck beef with nam jim jaew is to die for.
18/1 Ari Soi 1, 064-146-4983. Open daily 5pm-midnight
These things we know: the sun will rise, the sun will set and Salt's glass box, alfresco terrace and wooden house will be packed with Ari's beautiful 20-somethings. Easily the best looking bar this side of town, Salt mixes raw concrete with an airy glass wall. It's more of a restaurant vibe, but their drink list and the atmosphere makes Salt one of Ari's top drink spots.
Ari Soi 4, 098-742-4989. Open Mon-Fri 4-11pm; Sat-Sun midday-11pm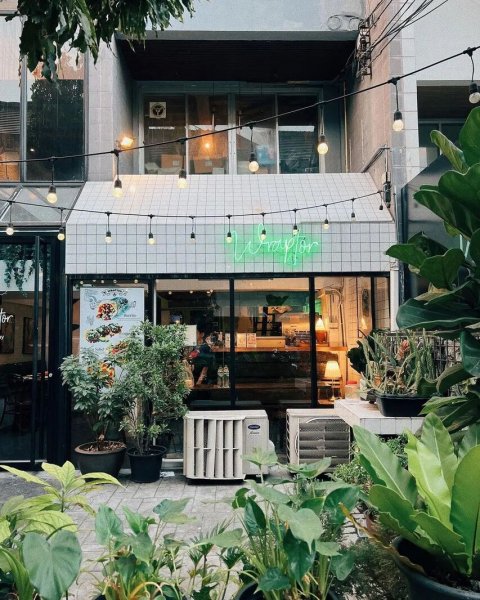 Ari's Tex-Mex player belongs to the owner of Jim's Burgers, another of the neighborhood's comfort food favorites. The small venue is heavy on high stools, white tiles, and old-school video consoles, and the menu is mostly wraps. Select from the fridge of local and imported craft brews to wash it all down.
Ari Samphan Soi 2, 02-041-0889. Open daily 11:30am-10pm