BANGKOK RESTAURANT
Wraptor
Ari's Tex-Mex newcomer is all about wraps.
Ari's Tex-Mex newcomer, Wraptor, belongs to the owner of Jim's Burgers, another of the neighborhood's comfort-food favorites.
The small venue is heavy on high stools, white tiles, and old-school video consoles, while the menu is mostly wraps.
Fajitas to the Moon (B185) is packed with spice-rubbed chicken, bell peppers, onions, garlic sauce, sour cream and lettuce. Substitute the chicken for steak, add lots of cheese and you have the Monster Cheese from Hell (B260).
Non-wrap options include a grilled steak taco bowl (B150) with lettuce, cherry tomatoes and honey mustard sauce. The tortillas are all made in-house.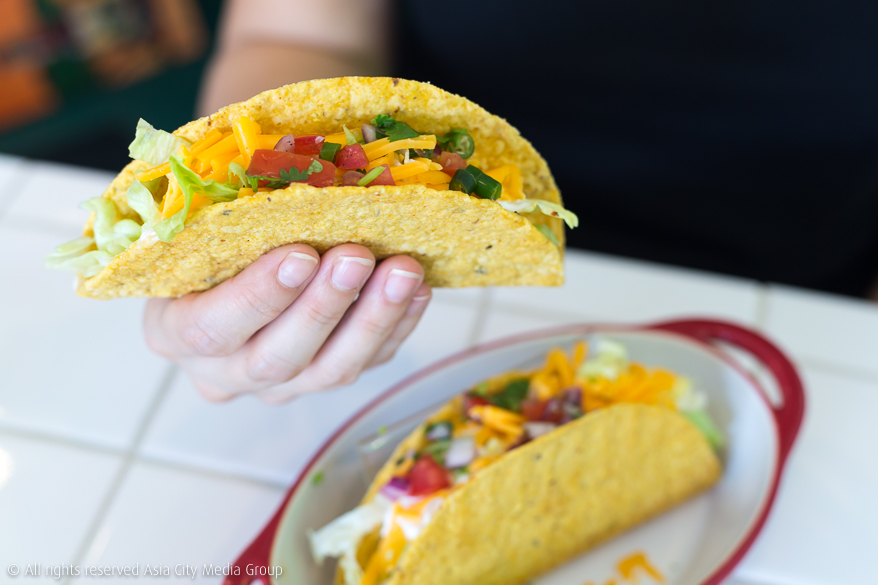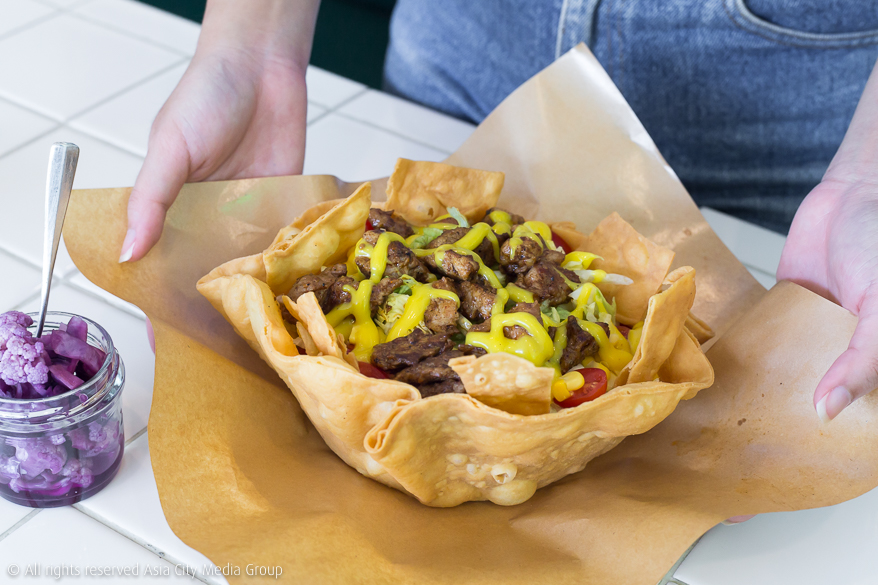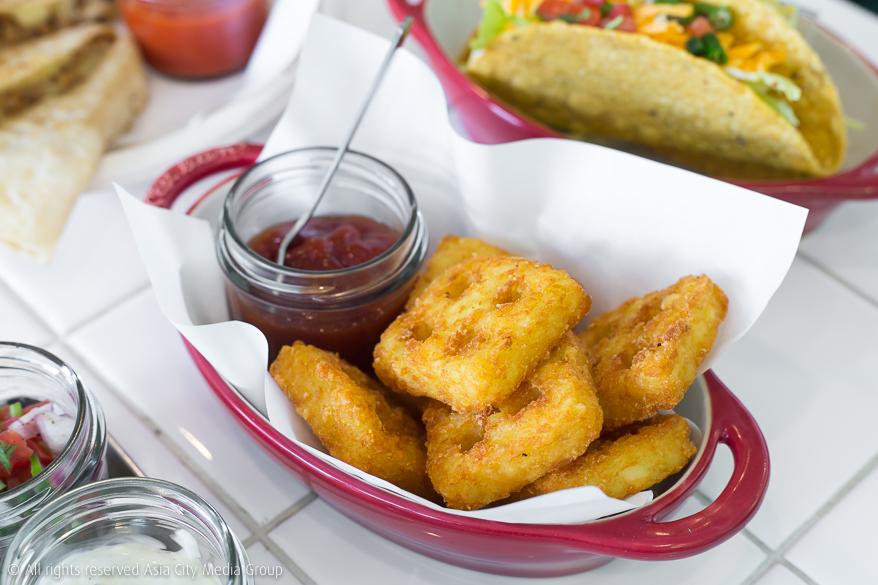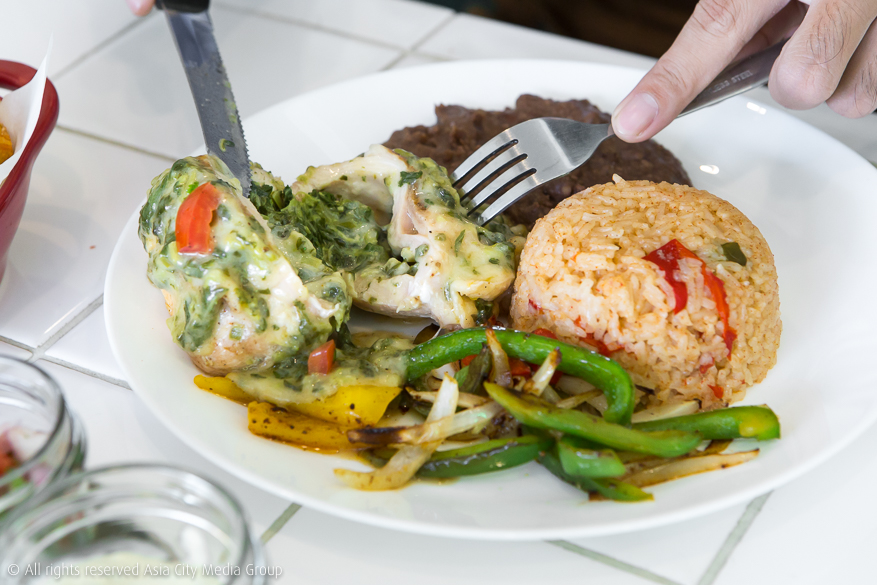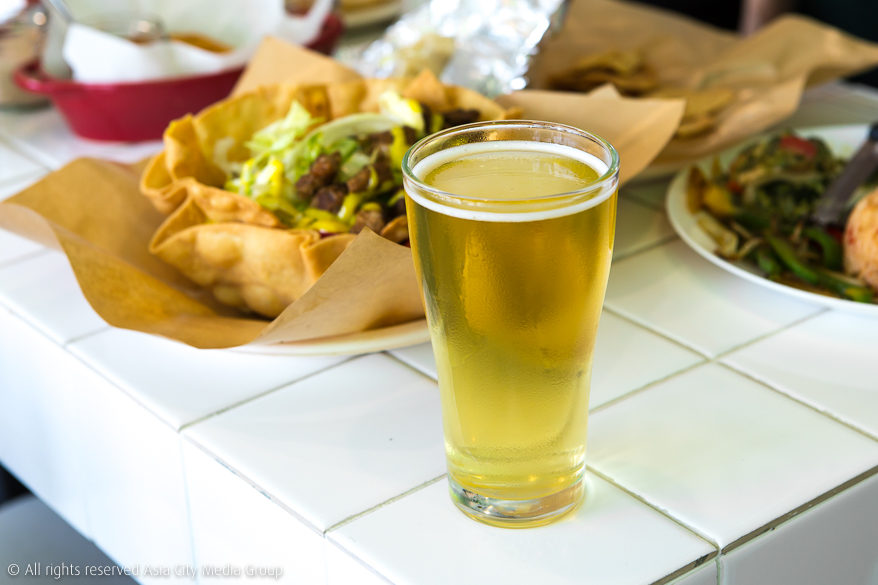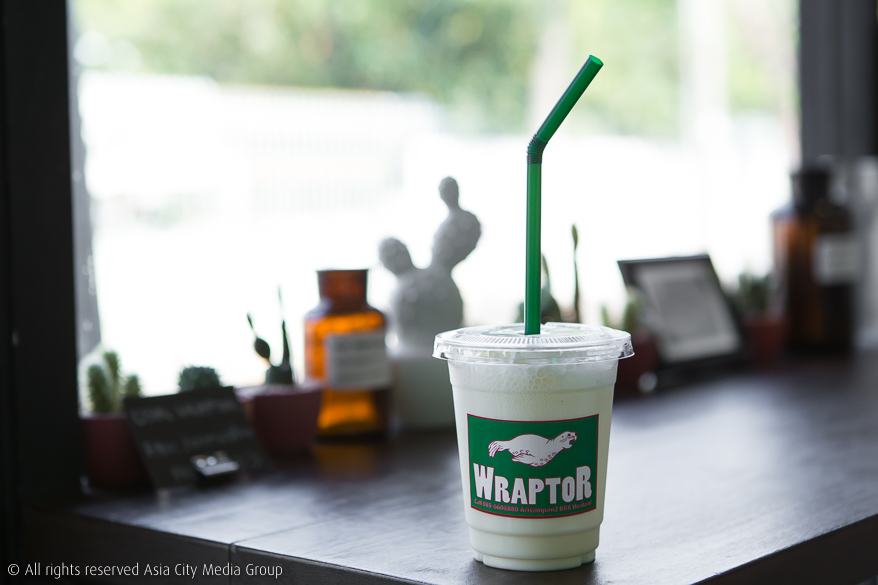 This review took place in March 2020 and is based on a visit to the restaurant without the restaurant's knowledge. For more on BK's review policy, click here.
---
Cast aside your prejudice against Tex-Mex: Wraptor is the kind of place you want in your neighborhood. No, it isn't fancy. And, no, it won't satisfy purists. Not with Philly cheese steak wraps (B245 "Wraptor"/B290 "T-rex") or tacos with honey mustard-topped grilled chicken and pico de gallo made with bird's eye chilies (B100 flour tortillas/B180 corn). Wraptor laughs in the face of your culinary norms. What it offers, however, is utter comfort.
They serve burrito wraps the size of your forearm, tacos filled with tasty fusion creations and one of the better selections of craft beers in town. Its little shopfront on Ari Samphan became so popular for all of the above that they had to open a second branch in a roomier, extremely Ari location just around the corner—a space filled with hanging plants, unvarnished wood shelves, white tiles and a glowing sign proudly displaying the restaurant's curious name in neon green. None of this should be a surprise. Wraptor is run by the people behind Jim's Burgers, another Ari institution that really doesn't care what you think about fusion food or Chatuchak Market décor.
The menu is small, limited to wraps and tacos with a choice of the same fillings (beef, grilled or chili chicken, shrimp, shimeji mushrooms), overflowing salad bowls, some hot plates and sides like crispy, spice-coated Mexican fries (B79 medium/B135 large). A single wrap or a couple of tacos is plenty. The guacamole tacos with chili chicken (B125/piece), for instance, are topped with what might be an entire avocado's worth of guac. And they come out fast.
The service at both branches is awesome, even if it doesn't need to be. Just do not expect fancy plating or piping hot fillings all the time. Grab a beer on draft or from the well-stocked fridge—packed with everything from top-ranked labels like Behemoth and Toppling Goliath to Thai beers like Devanom's Kamehameha IPA and Baan Bangkok's hazy IPA (both B260)—and let it slide. You'll be back.