BANGKOK RESTAURANT
Cast Iron Burgerhaus
Ari's solid if unspectacular burger and beer contender.
Acres of bare cement, and exposed ceilings and piping tick the industrial checkboxes, while dim, orange lighting ensures you can chomp down on burgers in relative anonymity. That's good because things could get messy with the Chunky Blue Cheese Burger with its juicy dry-aged beef patty cooked to medium-rare and oozing cheese. Just important is the beer pairing: select from the likes of draft Vedett IPA, Menabrea and La Chouffe.
If you're venturing out on a "burger and beer" night, we can make this review nice and quick for you: Cast Iron Burgerhaus does fine at both.
Although we wouldn't rank them on par with the city's elite burger joints like Daniel Thaiger, this place still knows how to handle cow. After biting into the juicy, perfectly medium-rare Swiss Mushroom burger (B280)—oozing with gooey cheese and truffle aioli—you might not even care that half the list of nine burgers will probably be crossed out, or that the seating is cramped and uncomfortable.
We also recommend pairing that burger with one of the restaurant's cool, creamy hand-spun milkshakes (B180). They're delicious and satisfying—especially on a hot day.
So why not a higher rating? As solid as Cast Iron's burgers and milkshakes are, it kind of falls apart everywhere else. On our last visit, the currywurst (fried smoked sausages, curry ketchup, fries and mayo, B240) tasted like mushy old spam that had spent days sitting on a counter before being microwaved into oblivion—yes, that bad. The Alaskan pollock fish and chips (B300) fare better with a crispy first bite and tangy tartar sauce, but end up turning into a pile of mush just a few bites in. Disappointments like these make Cast Iron Burgerhaus a very niche dining experience.
If you're in Ari and want a decent burger and a beer—Chalawan (B180), Hamer & Sikkel (B240), Hopwired (B240)—amid the usual industrial-standard decor (the loud hum of the central air-conditioner fits the vibe, though drowns out the near-silent pop-rock playlist), then it makes a solid bet. But name us a Bangkok neighborhood and we can probably give you a restaurant whose offerings are pretty much the same as these ones.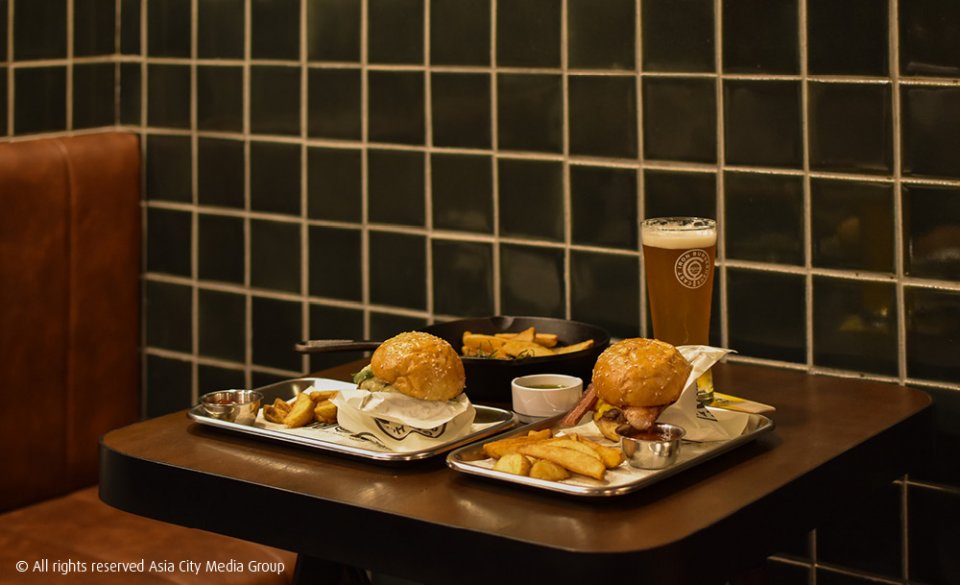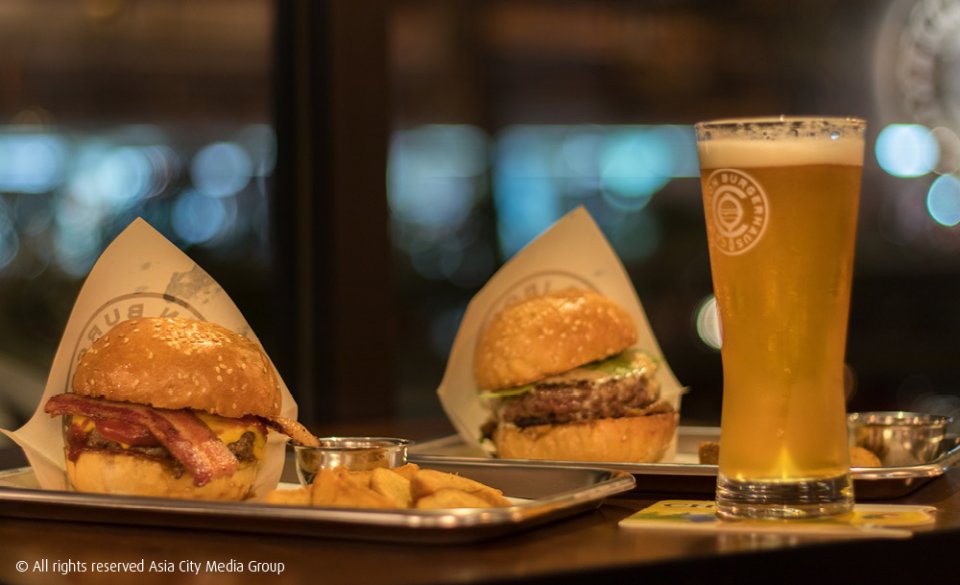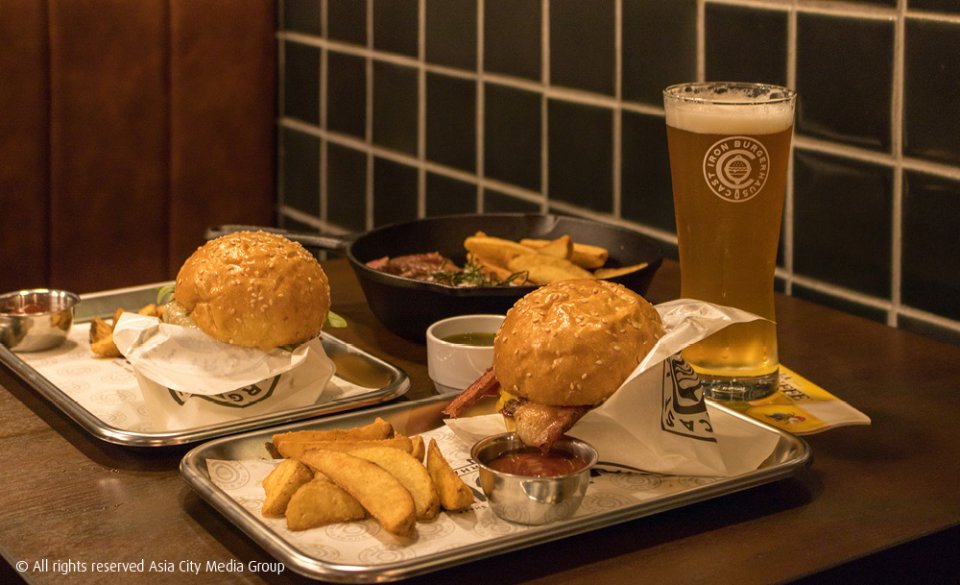 ---
This review took place in April 2018 and is based on a visit to the restaurant without the restaurant's knowledge. For more on BK's review policy, click here.
Venue Details
Address:
Cast Iron Burgerhaus, Noble Reform, Phahon Yothin Soi 7, Bangkok, Thailand
Phone:
062-920-0300
Website:
www.fb.com/castironburgerhaus
Area:
Ari
Cuisine:
Burgers
Open since:
November, 2017
Opening hours:

Mon-Fri

4-10pm

Report a correction