For nearly two decades, BK Magazine has been championing Bangkok's dining scene. One of our most-loved (and, yes, controversial) features is our restaurant review page—completely unannounced and paid for by the reviewers themselves (for all the details, see BK Magazine Restaurant Reviews: Your Questions Answered).
Our reviews range from negative to positive and, most contentiously of all, have a star rating. The fifth star is reserved for totally awesome places. In fact, the four-star rating is also not something we hand out with alarming regularity.
Of our 30 reviews in the 2019 calendar year, only seven restaurants hit this benchmark. Among them, you'll get a strong feel for who might make our annual Top Tables list of Bangkok's top 100 restaurants (though it's voted on by a panel of foodies and industry experts that goes beyond our reviewers).
Below you'll find the only restaurants we gave four or more stars, taking into account not only the food but also the service and atmosphere. These range from fine-dining institutions to humble hidden gems. We're sure there's something amazing here for everyone.
---
See also: Bangkok's best new restaurants of 2018
---
4 stars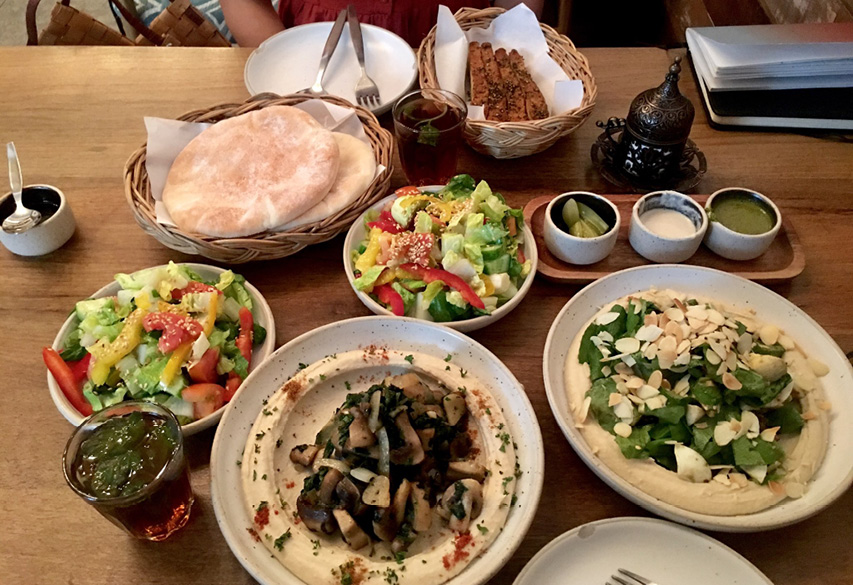 We said: "Without being too effusive, this Turkish joint knows exactly what it's doing and does it well. With the delicious food and welcoming service, it's almost impossible to not become a regular customer."

We said: "Your 10 courses abound with multi-layered dishes, both delicious and beautiful to look at, and come at a price (B1,950) that's the cheapest of any Michelin-star tasting menu in town."

We said: "Holey...is a bourgeois Bangkok bakery where you get what you pay for. And how rare is that?"
We said: "Before this Sydney-born restaurant descended on Sala Daeng with its ouzo-fueled party atmosphere, Greek cuisine wasn't much of a talking point in Bangkok. That's all changed now thanks to Aesop's in-your-face brand of communal dining."

Taan ★★★★ (June)
We said: "Taan runs with Bangkok's new pack of locally focused, innovative-yet-devoutly-Thai restaurants usually found in Charoenkrung back alleys or converted warehouses. There's only one catch: this one sits inside a perfectly air-conditioned glass box 25 floors above Siam."

Olta ★★★★ (September)
We said: "It's hard to fault what's coming out of the kitchen. Or the bar, for that matter. Boasting equally strong cocktail and culinary games, Olta is a rarity in these parts."

We said: "Set back in the bowels of Sukhumvit Soi 26, Mia most definitely qualifies as a destination restaurant, unless you happen to be a K Village regular or East Asian expat. Past a gravel parking lot packed with Mercedes coupes in a dead-end soi you'll find a carefully renovated two-story house that laughs in the face of modern industrial and minimalist design principles."

We said: "With its unpretentious vibe, solid selection of craft beers and comforting food, it's easy to see why this New York-style pizzeria has fast become one of Bangkok's top pizza purveyors."