BANGKOK RESTAURANT
Mia Restaurant
Chefs Julien Imbert, Top Russell and Michelle Goh join for this decadent modern European restaurant.
This review took place in November 2019 and is based on a visit to the restaurant without the restaurant's knowledge. For more on BK's review policy, click here.
---
It hasn't been the most exciting year in the city's restaurant scene. Despite the relative inactivity, a few noteworthy places did open their doors in 2019. Foremost among them, Mia, a project owned by Julien Imbert—the London-based chef of Sketch, Dinner by Heston Blumenthal and City Social fame—and run by rising culinary power couple Top Russell and Michelle Goh.

Set back in the bowels of Sukhumvit Soi 26, Mia most definitely qualifies as a destination restaurant, unless you happen to be a K Village regular or East Asian expat. Past a gravel parking lot packed with Mercedes coupes in a dead-end soi you'll find a carefully renovated two-story house that laughs in the face of modern industrial and minimalist design principles. The ground floor features both a glass-encased kitchen and a bar space decorated with gilded geometric wallpaper, brass accents—including de rigueur pineapple centerpieces—and squirrel cage bulbs. This is child's play compared to the influencer-baiting whimsy at work upstairs. There you can choose to dine in a room plastered with William Morris wallpaper, another bursting with pastels and tropical plants, or a third so dark it feels like state secrets are being whispered among guests.

Somewhat surprisingly, all of this is rather fun, and it complements the work being done in the kitchen, where pastry chef Goh flexes her Suhring-trained muscles and Top—BK's Young Chef of the Year in 2018—turns out "modern European" dishes. That's shorthand for "I'll do what I want here." Hence snacks like foie gras doughnuts with prune jam (B360)—a ridiculous-sounding combination that nevertheless works—and pecorino- and truffle-stuffed churros (B250), the kind of finger food you could picture yourself shamelessly nibbling on while watching low-rent movies at home.

Mia often knocks it out of the park—try the standout salmon fillet with ikura salsa and potato velouté (B620) and the spit-roasted pineapple with piña colada ice cream (B290), or order the 10-course Taste of Mia (B1,850) to try the choicest cuts—but some dishes leave you wanting more. On our last visit, the roasted duck breast (B720) was chewy and underdone while the passionfruit sorbet served atop whipped cheesecake (B300) overpowered the palate with its eye-popping acidity. They're close, but not surefire hits.

The same can be said about the drinks. The punchy gin- and Pisco-based Thrill of the Dill (B340) would stand out at any bar, but the Kentuky Sundae (B380)—basically a Manhattan with ristretto syrup—tastes one-dimensional. The floor staff is excellent, however, so tell them what flavors you like, let them guide you to sound choices and expect to come again. Mia has staying power.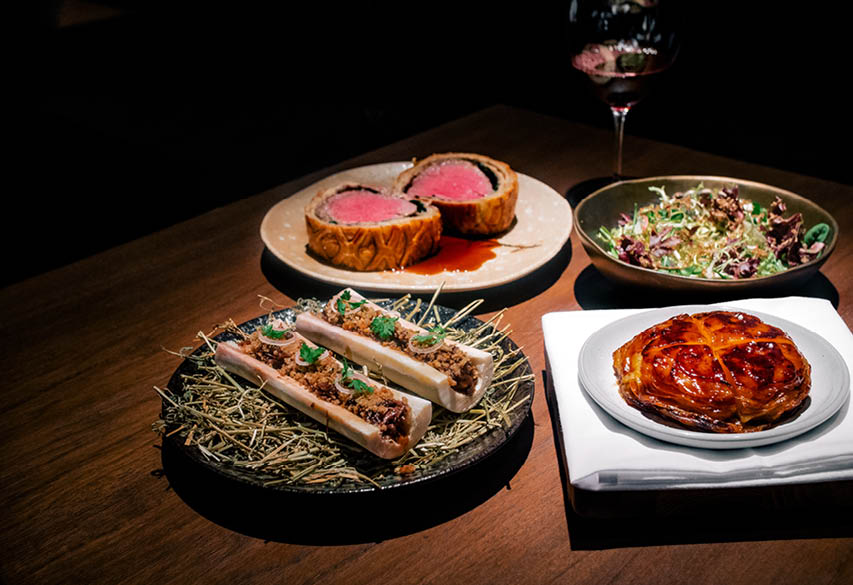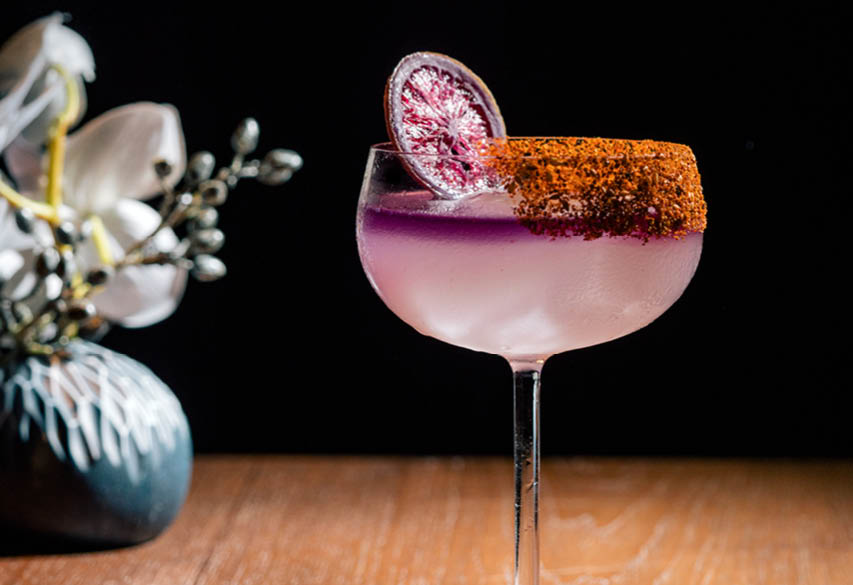 Venue Details
Address:
Mia Restaurant, 30 Attha Kawi Soi 1, Bangkok, Thailand
Phone:
02-258-6745
Website:
www.miarestaurantbkk.com
Area:
Klong Toei - Upper Rama 4
Cuisine:
European
Opening hours:

Tue-Sun

6pm-midnight

Report a correction