BANGKOK RESTAURANT
Pizzeria Mazzie
This pizzeria brings a slice of Brooklyn to Ekkamai.
A crew of New Yorkers brought this Brooklyn-style pizza to Ekkamai. The dough is handmade—with only four ingredients—then hand tossed, covered in toppings and toasted in a custom-made "low-dome" Acunto oven from Naples. The pies are thin crust perfection and served with craft beers and biodynamic wines in a laidback bar venue. The Hot Hipster comes topped with molten fior di latte mozzarella, spicy Calabrian salami, hot honey, chili, pecorino and basil.
"This soi has seen better days," was our first thought as we walked down Sukhumvit Soi 63 after 6pm. Saturated with high-rise condos, dilapidated buildings, an obscure-looking karaoke bar, neon-lit Japanese restaurants and massage parlors, it's hard to imagine that five minutes later we'll be arriving at one of Bangkok's best pizzerias. But hey, Bangkok's full of surprises, right?
Tucked inside the Park Lane community mall, Pizzeria Mazzie enjoys a warm minimalist aesthetic, courtesy of a glasshouse-front, a heavy dose of marble and black tile walls. While these elements usually scream "needlessly swanky," the space instead feels genuinely laidback. At 6:30pm on a recent visit, the majority of the tables were already occupied by groups of well-dressed families and young couples, while the bar—the best seats in the house, where you can watch all the action up close—were filled up with single diners. All the while, the music changed from upbeat gypsy jazz to classic R.E.M.
The menu here is pleasantly spartan, stripped back to just pizzas and mains split between a red and white sauce base, plus a few starters and one dessert. The highly comforting, fist-sized Mazzie Meatballs (B490) are seasoned all the way through and have wonderful texture, while the garlic bread is everything you want it to be: pleasingly soft yet crunchy, with a well-balanced, garlicky-salty flavor. These are ideal vessels to mop up every last lick of the meatballs' rich and robust marinara sauce. Even more potent is the roasted carrot and ricotta salad (B330), a simple dish that nevertheless takes you on a ride, from earthy hazelnuts and carrots glistening with apple cider vinaigrette to a rich, salty finish from a generous dollop of ricotta cheese.
But the stars here are the hand-tossed pizzas, whipped out of a custom-made, low-dome Acunto oven from Naples. The smoked buffalo cheese pizza (B590) has the perfect slightly singed crust, oozes with creamy mozzarella and offers a peppery kick from basil leaves. Even better is the sinfully delicious supreme (B530), which, despite its somewhat soggy dough, owes its success to the generous amount of pepperoni and smoky, caramelized onions it comes with.
The lone dessert, homemade pot de creme (B270), is deceptively simple—we kept digging for more of that thick dark chocolate topped with fresh vanilla cream. That goes particularly well washed down with a Black Butte Porter from Deschutes (B280), one of a handful of quality craft brews available along with wines and cocktails.
With its unpretentious vibe, solid selection of craft beers and comforting food, it's easy to see why this New York-style pizzeria has fast become one of Bangkok's top pizza purveyors.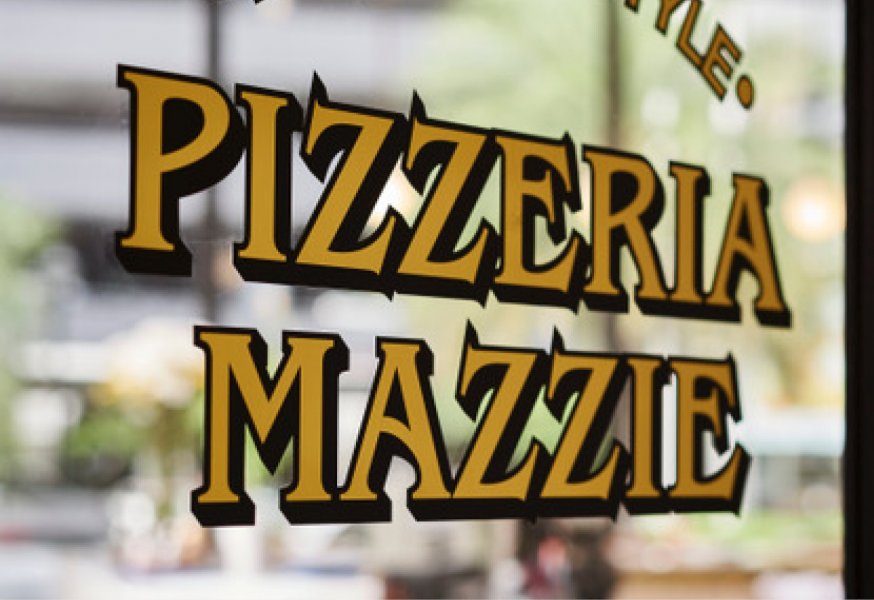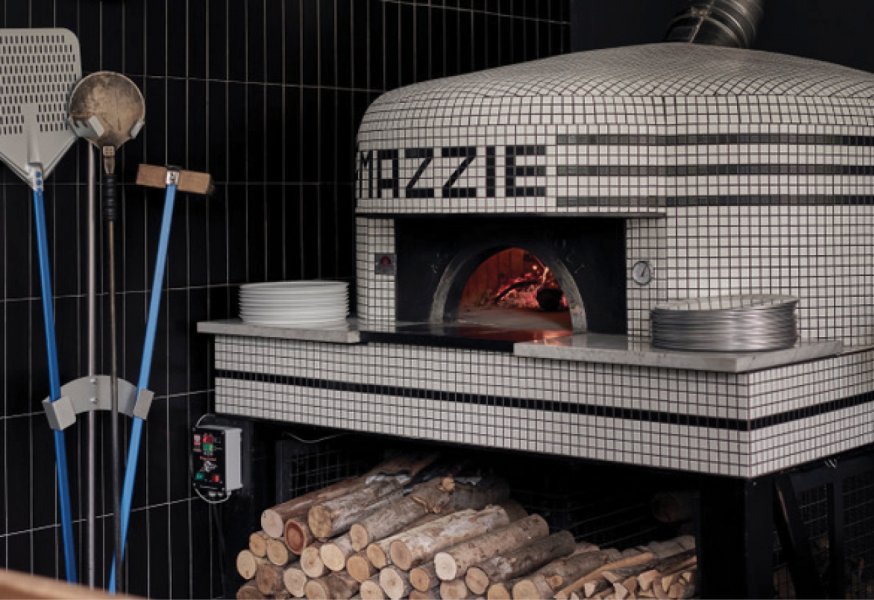 Venue Details
Address:
Pizzeria Mazzie, Park Lane Ekkamai, 23 Sukhumvit Soi 63, Bangkok, Thailand
Phone:
02-060-8822
Website:
pizzeriamazzie.com
Area:
Ekkamai
Cuisine:
American
Open since:
August, 2018
Opening hours:

Tue-Sun

12:30-5:30pm

Report a correction