Constant flooding, defiant taxi drivers, gridlocked traffic, ramshackle sidewalks—Bangkok pisses us off on the reg. But when push comes to shove, would we want to live anywhere else? We spoke to medical professionals, landscape architects and real people to find out how living in the city affects your physical and mental health—and explain why we're in it to win it anyway.
THE SOUR
Hazepocalypse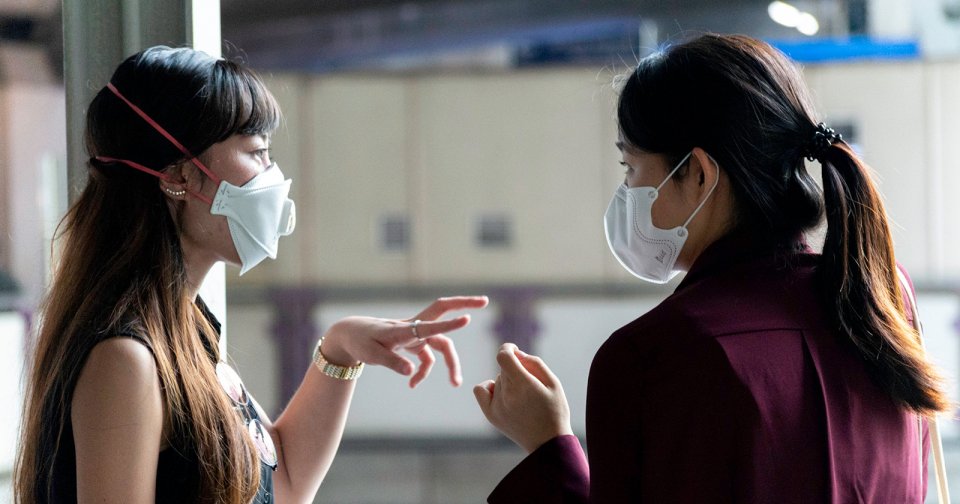 Late last year, Bangkok was hit with toxic PM2.5 smog that hung over the city like a Dickensian metaphor all the way through February. Bangkokians were buying anti-pollution masks as if they were going out of fashion and vendors were even slinging them on the street. Over 400 schools had to be closed, while the authorities scrambled to come up with laughable solutions like shooting water cannons up into the sky, drenching hapless passersby in the process.
As proved in a recent parliament debate about PM2.5, questioning the government is useless. In response to questions from the Future Forward party on how to tackle the issue, Prime Minister Gen. Prayuth Chan-ocha offered the reassuring idiom: "I took the hot bath before you"—a Thai proverb indicating that he is older and therefore wiser. Maybe that time-honored wisdom just hasn't paid dividends yet, because in October the Great Smog returned, this time more insidious than ever.
"When you look outside, it may not look like the pollution is bad because it's not visible to the eye, but that's not always the case," says Thidakarn "Dr. Pink" Rujipattanakul, M.D., deputy hospital director at Samitivej Sukhumvit Hospital. "It is very important to monitor the level of pollution, as it changes every day. When it's bad, you should reduce outdoor activities. I don't recommend running in the park [even] with a mask. You should close all windows, too. It's not just your health that can be affected, but your skin as well. Remember to wash your skin after you've just been outside in the PM2.5." That explains our terrible breakouts, at least.
Gridlock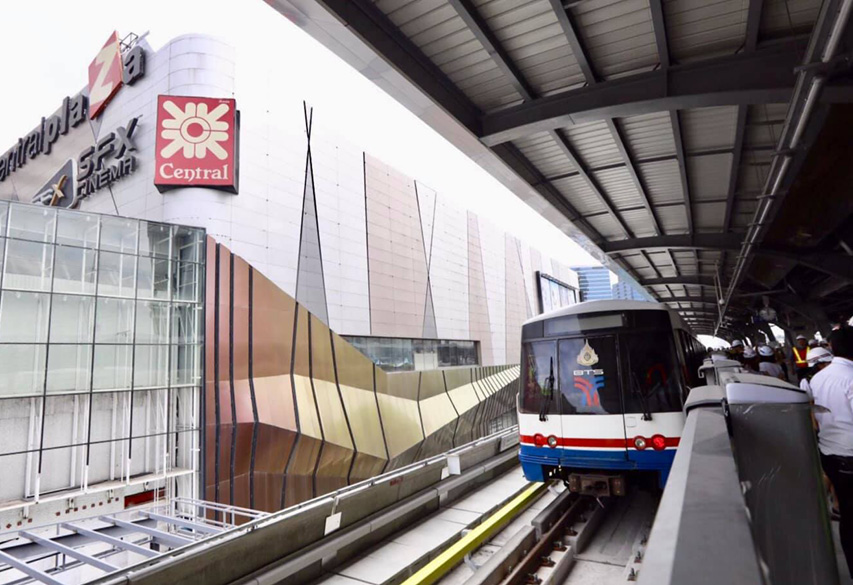 BTS Ha Yaek Lat Phrao

Bangkok: city of smiles, street food and stand-still traffic. Being stuck in a cab as the meter moves faster than your ride is part and parcel of daily life. Worst of all, it's totally unpredictable. Public transportation remains limited, not to mention crowded. According to the BTS, the approximate waiting time for a train during rush hour on the Silom line is a sweat-inducing six minutes. Remember: that's approximate. You're often stuck in the sun for up to 10 minutes. And forget about the buses—does anyone actually use those rattling, retro-looking deathtraps? Good thing we have motorbike taxis, without whose services we'd be stuck hoofing it around our urban heat island. Just whack on the salad-bowl-looking helmet with a broken chin lock and you're off.
Concrete Jungle
Credit: www.needpix.com

Are you suffocating in your allotted 3.3 sq meters of green space? Well, that's probably because the World Health Organization recommends almost three times that—at least nine sq. meters per individual—to support citizens' health and wellbeing. "The environment affects our mental health—nature has the ability to reduce stress and increase creativity. When you live in a city, the chances of that happening are very low," says Dr. Pink. "You can add more plants to your home or office, find time to go out into nature or even explore the city's parks."
According to Yossapon Boonsom, a director at sustainable urban landscape architecture firm Shma Designs, we should be looking upwards for a solution: "People always look at the ground, but the city has such limited space, so we should encourage vertical gardens. [And] instead of picking the plants that look most beautiful, we should select the ones that best help reduce pollution."
It Rains, It Pours

Cockroaches, rats and even worse traffic than usual—flooding really does highlight Bangkok's unique charms. Herman Wu, owner of Just A Drink Maybe, sums up the laissez faire attitude most of us take to the situation: "Just suck it up. Like, can I do anything [about it]?" he says. "Of course the trash makes it worse, but I don't think there's any draining system that could tackle the type of rain we get in Bangkok." On the contrary, landscape architect Yossapon has some sensible solutions up his sleeve. "We need to make sure that we have floodways where water can drain, instead of constructing buildings that block the way," he says.
Then there's the mildly concerning news that Bangkok is sinking, dooming us to the same fate as Jack and Rose but without the romance. "Bangkok is set on the flood plains of the Chao Phraya River; as the water level rises each day, our land goes lower. Once we understand this, the importance of plants and floodways is clear," says Yossapon.
The Kids Aren't Alright

When someone tells you they're raising a family in Bangkok, your first thought might be: "Isn't that child abuse?" For the 99 percent, Bangkok doesn't exactly live up to the white-picket-fence dream. But Arnie Marcella, food and beverage director at 72 Courtyard, is choosing to raise his 10-month-old son in Bangkok anyway. "The downsides—and these are not just in Bangkok but every city—have to be with population density and lack of green space," Arnie admits.
But what do the kids have to say about it? An 11-year-old American who has lived in Bangkok for seven years complains, "The pollution is bad and a lot of people litter." His eight-year-old sister chimes in, "When the pollution gets to the sea and the sea creatures die, it can affect the food chain and the sharks can't eat." Bear that in mind next time you hop in your 4x4 or chuck a plastic bottle on the floor.
THE SWEET
Sunny Side Up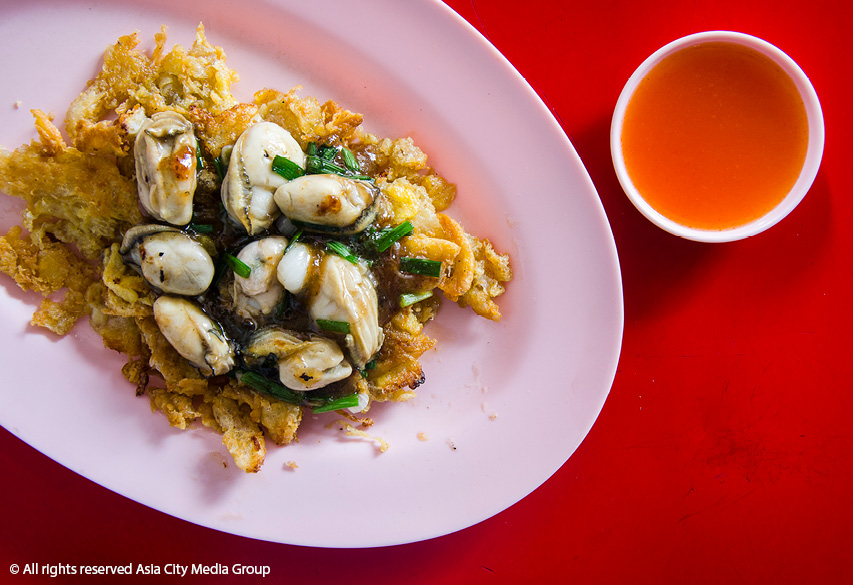 Streer food: Nai Mong's Hoi Tod
Seen Restaurant and Bar

Sure, the downsides of living in a city so complex might be a little more visible, but it's the often imperceptible advantages that keep us all rooted here. While the rain is miserable when it comes, don't forget that we have endless summer for half the year, which makes for a pretty stellar festival season . Thanks to our balmy climate, we also have some of the best street food and rooftop bars in the world—you can't say that about cities like London and New York, now, can you? Most of us can get away with going to work in chinos and a T-shirt or a summer dress and sandals rather than uptight suits and leather shoes. Plus, we don't spend 80 percent of the year suffering with the flu unlike our friends in colder climates. The city isn't exactly plunging below the sea tomorrow, either. What were we complaining about, again?
Upper Crust

Right now, we get to enjoy one of the most vibrant food scenes on Earth, with almost every cuisine you can name represented here—Georgian, Ethiopian, Japanese, even Jamaican —and some major growth in the upper crust, too. For proof, consider the launch of Gaggan Anand this month, the news that Nahm has now reopened under the direction of chef Pim Techamuanvivit and that Dan Bark of Upstairs at Mikkeller is about to open his second independently run venture in early 2020. It just keeps getting better.
Feel the Music
Mumford and Sons

Once upon a time, Bangkokians were complaining about being shirked by big-name acts on their world tours. Now, with superstars from Mumford and Sons (Nov 21) to Green Day (Mar 11, 2020) hitting our stages—not to mention visits from Ed Sheeran, Bruno Mars, Maroon 5, Celine Dion and Mariah Carey over the past few years—our live music circuit is finally hitting its stride. Bangkok's indie scene is nothing to be sniffed at, either—if you missed Julie Byrne and Yaeji earlier this year, you can always catch underground stalwarts like Japanese math rock band Toe on Dec 2, Bon Iver on Jan 15, 2020, or even the score composers for "Stranger Things" this Nov 23. Those add to our impressive stock of homegrown indie talents and local live music venues.
And tourists aren't just coming to town for the smiles and street food, either. Earlier this month, music streaming service and online music zine Fungjai even held a music trade show at Charoenkrung's TCDC. Angled at the industry elite, Bangkok Music City's purpose was clear: to elevate Bangkok as a music tourism destination. It's safe to say things are heating up.
Round the Clock

If you're still not seeing it, try viewing the city through the eyes of an outsider. Chonlawit "Joe" Wongsriwor, 27, a TV news presenter who moved to Bangkok from Khon Kaen in 2011, cheerily comments, "Bangkok is very vibrant. Everything seems to be available at all times. If you can't take a cab, there's always a motorbike taxi nearby. There are also plenty of places to hang out, eat or drink, and there's always something happening every week—you'll never run out of options." Meanwhile, Sirorat "Blu" Stuart, 31, who moved to Bangkok from Chiang Mai a year ago to develop her career and skills, tells us "I like being in civilization, even if that also means population density. Everything is so convenient and close together." With street-food and taxis available round-the-clock, there's no denying that Bangkok is the ultimate 24-hour city.

Sweet Escape
Bang Krachao
Let's not forget that if it all gets too much, we have awesome beaches and lush national parks right on our doorstep. Chilled out Koh Samet can be reached in under five hours, the white sandy beaches of Hua Hin in three and the misty forests and gushing waterfalls of Khao Yai in just two. Taking advantage of this, 72 Courtyard's Arnie Marcella makes sure that he and his family get out of the city often, even if it's just for the day. "It's very easy to get out of the central area and spend time near the river and floating markets, or even take the weekend away to places like Koh Kret or Bang Krachao," he says.
The Kids Are Alright

Lily Wisootsat, 26, who has lived in Asoke all her life, tells us, "I didn't mind growing up in the city at all. Living in Bangkok has made me street-smart. You become really alert when you grow up in a city as busy as this, and you meet people from all walks of life," nodding to the kind of cultural diversity you can only find in a capital city as freewheeling and open as Bangkok. On raising kids in Bangkok, Marcella adds, "When people ask me why, a lot of it has to do with cultural exposure." Even kids see the benefits. The eight-year-old American sums it up best, saying, "My favorite thing about living in Bangkok is the community. People are so nice, kind and caring. It's interesting—you get to see and meet people from all kinds of cultures." D'aww.
---
HOT/NOT Thailand Edition
HOT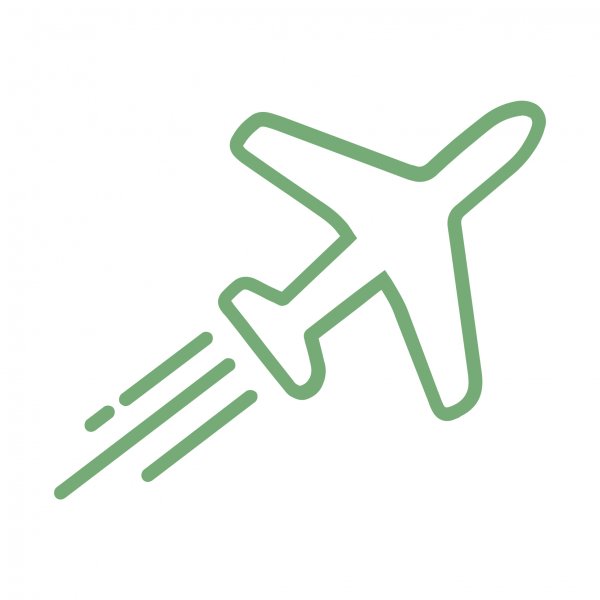 Tourism

For the fourth consecutive year, Krung Thep takes the top spot in Mastercard's Global Destination Cities Index. Not to be confused with the Global Cities Index, which is not nearly as fun, Mastercard's study ranked us ahead of Paris and London at nearly 23 million visitors to our little slice of heaven. Thank you, Mastercard! (By the way, we love our new BK stands, joob joob.)

Currency

The baht is the world's best performing currency, gaining nearly 8 percent on the US dollar over the past year. Not so hot if you're in the export business, though, or a foreign retiree on a pension in your home currency.

Equality

We're number two, and it's kind of a big deal. According to Credit Suisse, Thailand ranks second globally for women represented in senior management. We even have the highest percentage of female CFOs and third-highest rate of female CEOs.
NOT


Bangkok traffic

Gone are the days when every car had a Comfort 100 (Google it, kids) and the bookend to "Have you eaten yet?" (hello) was "Have you peed yet?" (goodbye). Believe it or not, in the most recent list of Planet Earth's most congested cities, we ranked no. 7 (tied with Jakarta and Istanbul). What are the odds we'll be able to move out of the top 10? We do know one thing: e-scooters won't be the answer.

Education

Thailand dropped 11 places and is now ranked 64th out of 88 nations when it comes to English proficiency. Among our neighbors, we scored higher than Cambodia (no. 85) and Myanmar (no. 82) but below Indonesia, Vietnam, Malaysia, The Philippines and those show-offs in Singapore (no. 3).

Inequality

The world's most unequal nation? The Land of Smiles? Credit Suisse lifts us up only to let us down: according to the group's research institute, if the poorest 50 percent of our fellow citizens pooled all their assets, the total would amount to less than 2 percent of Thailand's wealth. Meanwhile, on the other side of Khlong Toei, Thailand's top 1 percent own nearly 67 percent of the country. We could've made a pie chart, but it would've been the saddest graphic ever.
---
Bangkok Survival Tips
Beat the haze with these masks

N-95 Haze-Resistant Mask
What: Simple but effective, this affordable haze-resistant N95 mask can block out PM2.5 levels of dust with its activated carbon filter.
Price: B223
Where: bit.ly/2QOMHkp

Cambridge Mask

What: Combining safety and style, this patterned N-99 military grade, washable respirator is recommended for those living with respiratory illnesses, so it's certainly a match for the smoggy streets of Bangkok.
Price: From B3,039
Where: bit.ly/2QK9a25
Wake up before rush hour with these alarm clocks

JBL Horizon Speaker
What: Two-for-one! This bluetooth speaker comes with a built-in alarm clock.
Price: B3,990
Where: bit.ly/2JkZkCK

Ruggie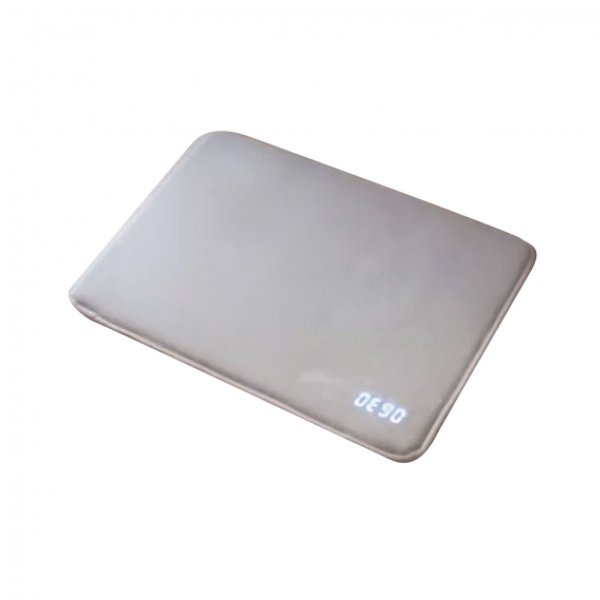 What: If you're not a morning person, this is the answer to all your problems. To stop the alarm going off, you have to jump on the rug—if that doesn't kickstart your day, we don't know what will.
Price: US$74 (Around B2,240)
Where: ruggie.co
Air purifying house plants

Dwarf Date Palm
A small-to-medium sized plant that's able to grow in both direct sunlight and with little light. It's great at sucking pollutants from the air like xylene.


Boston Fern
This type of plant requires a lot of water. It is adept at clearing formaldehyde from the air.

Get wet in style with these rain boots

Thai farming boots
What: Forget Hunter and turn Thai agricultural working boots into something chic in Bangkok with these guys. They are super practical, comfortable and very affordable.
Price: B279
Where: bit.ly/2MK4cUc

City Escape

Koh Kret
Yes, Bang Kachao is cool and all, but does it have Chitbeer, a craft beer brewing school and bar that sells bottles for B100? Koh Kret is a small island in the Chao Phraya River, located about an hour and a half outside of Bangkok. Take a boat across from Nonthaburi and you'll be dispatched to a hipster's haven full of quirky hostels and coffee shops.