2020 was supposed to mark the start of Thailand's concerted fight against plastic waste. Then Covid-19 happened. The pandemic has caused major disruptions in everyday life, many of which look to disposable plastic for an easy solution. The sudden ubiquity of gloves, face shields, single-use bags, plastic barriers and plastic wrap acts as a stark reminder of how heavily we rely on plastic as a sanitation aid.
Meanwhile, the sharp rise in food delivery amid restaurant closures and advice to "stay home" has seen plastic come back with a vengeance. According to data from the Pollution Control Department, reported by the Bangkok Post, the tripling of food delivery during this time has seen plastic waste increase by 15 percent, from 5,500 tonnes to 6,300 tonnes per day.
Plastic has also become more prominent than ever in Thailand's grocery stores and local markets, with vegetables being individually wrapped to avoid contamination and countless bottles of hand sanitizer at every turn. The latest government mandate also requires servers and retailers to don face shield masks and gloves during working hours, meaning yet another hike in the production of disposable plastic.
"I think plastic use has increased more than 20-30 percent since people became aware of pandemic issues," says Roongtip LuiLao, an assistant professor in Kasetsart University's Department of Home Economics, Faculty of Agriculture. "We found that, to avoid any touching, many restaurants are turning back to single-use plastic packages again."
Beyond plastic
Plastic isn't the only waste problem to be exacerbated by the pandemic. Food waste is on the rise and, this time, it's less hotels and restaurants who are to blame than ourselves.
"People are cooking at home and it's an amazing development that I absolutely embrace, however it also means that food waste has shifted more into home fridges and bins," says Daniel Bucher, food waste ambassador of TCEB (The Thailand Convention and Exhibition Bureau) and executive senior sous chef at Marriott Marquis. "The insecurities around whether shops will be open or not has also led to people hoarding food and filling their cabinets with things they do not necessarily know how or when to use. This, plus the inexperience in storing and keeping it properly, leads to a big increase of household food waste," he continues.
In addition, reports are now widespread of farmers having to abandon their crops due to the impact of the pandemic on the complex mechanisms of the food industry's supply chain. "This crisis has been a major disruption and so it ended up being cheaper or better for some farmers or suppliers to just dispose of the harvest or let it rot on the field than trying to establish a completely new supply chain," explains Bucher.
Not only is food waste on the rise, but infectious waste as well, with frontline workers going through countless medical masks daily, adding to the crisis at hand. "At present, about 50 tonnes of infectious waste is collected from various medical centres each day. However, only about 43 tonnes is effectively incinerated each day," reports Bangkok Post.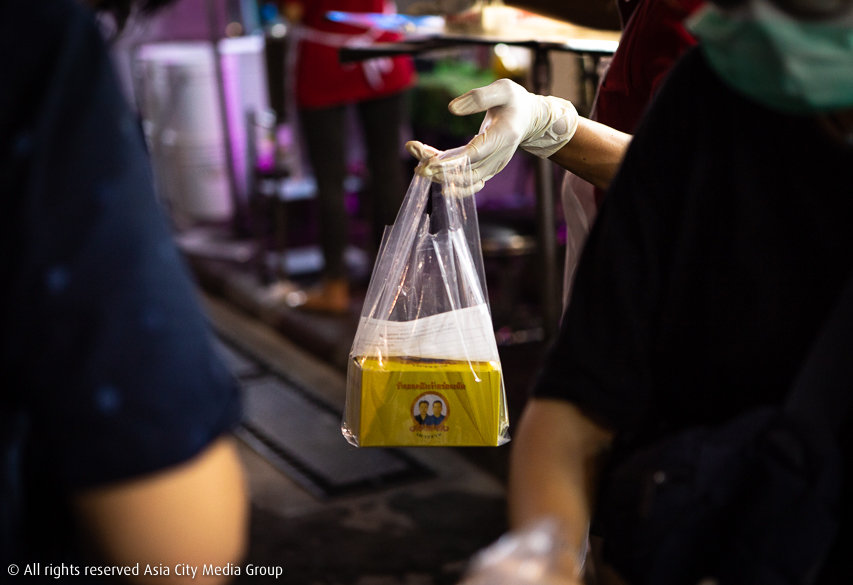 Turning back change
Over the past year, Thailand has finally woken up to the global conversation on plastic waste. In November, plans for the ban on single-use plastic bags were announced and the cabinet approved the Ministry of Natural Resources and Environment's Roadmap on Plastic Waste Management, which sought to have all plastic waste in Thailand recycled by 2030.
By the end of 2019, it promised a ban on three types of plastic (cap seals, oxo-degradable plastics and microbeads), to be followed by four others by 2022 (foam food containers, plastic bags less than 36 microns thick, plastic straws and plastic cups)—all in a bid to relinquish Thailand's status as one of the top five Asian countries responsible for more than half of the eight million metric tons of plastic waste dumped into the world's oceans annually, as laid out in a 2017 report by Ocean Conservancy. Giant retailers from The Mall Group to Central Group jumped on the bandwagon and officially stopped handing out plastic bags, joined later on by 7-Eleven, Villa Market and others.
Now, these hard won victories are being rapidly rolled back by the current crisis's call for face masks, gloves and disposable delivery food boxes. While many Bangkok restaurants do opt for eco-friendly packaging, the reality is that many smaller vendors simply can't afford this luxury or are unable to source it with demand soaring. Alexander Felde, the CEO of Foodpanda Thailand, tells us, "We are currently experiencing a 20 times increase in our deliveries compared with the same time last year. Our orders grew 50 percent in March from February, with a further 10 percent rise in April on the month, while weekly transactions hit a high in the first week of May."
It's safe to say the plastics industry is soaring as a result of the pandemic. On their website, the Plastics Industry Association states, "plastics are essential in the effort to stop the spread of this virus. Plastics will only become more and more vital to help keep our families healthy, our food fresh and protected, and our healthcare workers safe."
Amid fear and uncertainty over the virus, we are all guilty of throwing our eco-warrior capes to the curb in the hope of protecting ourselves, yet the conversation shouldn't be abandoned, argues LuiLao. "We don't know when this situation will end but it doesn't mean we have to stop taking care of our environment," she says, adding, "Our planet and health is the same issue in the end. If our environment has a problem, we will still get sick."
Although Thailand's general waste has seen a dip due to business closures during the pandemic, plastic waste is on the rise. According to a report by Bangkok Post, "Thailand, which usually generates about two million tonnes of plastic waste annually, is likely to see a surge of 30 percent nationwide this year."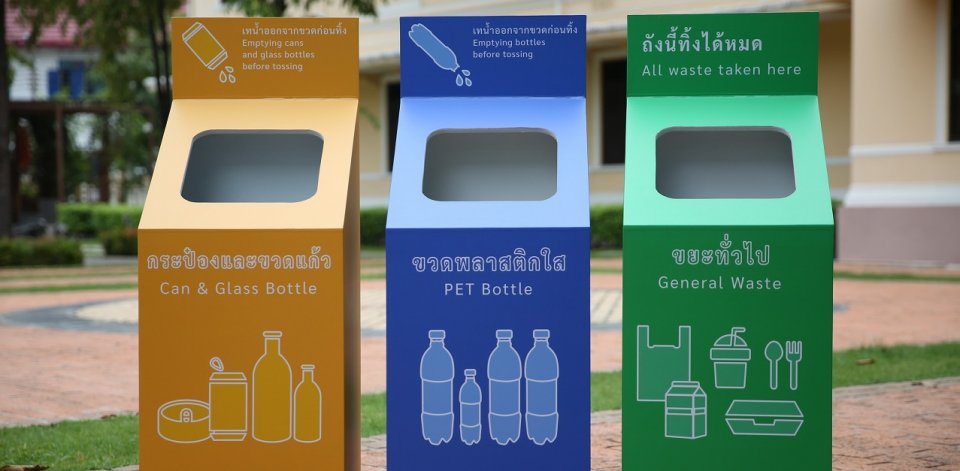 All is not lost
If all that has left you thinking that the pandemic has essentially wrecked all the progress we've made, don't lose faith just yet. We are fortunate enough to live in a city full of passionate trail blazers in the plastic-free and food waste movements.
Encouraging Bangkokians to revive the "4 R's" (Refuse, Reduce, Reuse, Recycle) of their schooldays, Museum Siam has launched a waste management drop-off, while Return Plastic Home also offers recycling drop-off points across the city, alongside working with The Commons to offer recycled bags and packaging. LuiLao also notes, "We can still use plastic in our life, but it should be reused."
Bangkok has also seen an enormous rise in fresh produce delivery since Covid-19 hit, with plastic-free items from local farmers. Bucher recommends CSA boxes; "Bo.lan is a great example! Look for these options and sign up for a service like this. It helps the farmers and the restaurants, you get great produce at a great price and you are cutting out a lot of plastic" he says.
As far as food waste goes, managing your grocery shopping is key. Bucher recommends learning some food storage basics, including how best to store various kinds of fruit and vegetables to promote longevity; and managing your refrigerator properly by familiarizing yourself with FIFO (First-in First-Out Method). Finally, if you have simply bought too much food, he recommends you to "Donate what you have left over to people in need or charity organizations."
When all else fails, we can always look to the kids to set us straight. 12-year-old Ralyn "Lilly" Satidtanasarn, a.k.a. Thailand's answer to Greta Thunberg, says "We all need to be more mindful about what we take from the environment. We should understand how everything in our world is all connected and that we should not over consume when we don't need to. We need to rethink our lifestyle from now on and not abuse Mother Nature. We're not the only creatures in the world. Consume only what we need and always give back in return."
---