---
Last June, a whale with over 80 plastic bags in its stomach washed up dead in the southern province of Songkhla. Five months later in November, the same incident occurred in Indonesia, when a dead whale was found washed ashore with more than six kilograms of plastic waste in its stomach. The Guardian reported that the whale contained 115 plastic cups, four plastic bottles, 25 plastic bags, two flip-flops, a nylon sack and more than 1,000 other pieces of plastic.
According to a 2017 report by Ocean Conservancy, a nonprofit environmental advocacy group based in Washington, D.C., Thailand is among the top five Asian countries—alongside China, Indonesia, Vietnam and the Philippines—responsible for more than half of the eight million metric tons of plastic waste dumped into the world's oceans annually.
This comes as no surprise. Thailand's plastic use has been out of control for years. We are heavy users of single-use plastic bags; street and fresh market vendors bag each food item separately, while we've all experienced convenience stores bagging up items as small as a pack of gum, as well as mindlessly giving out straws with every possible beverage item. According to the Bangkok Post, the growth of Thailand's plastic industry since the 1970s has fed into the country's increasing domestic consumption, with plastic usage growing 12-percent annually. On average, they claim, each Thai uses eight bags per day, which equates to almost 200 billion bags per year.
Finally, the Thai government has started to address this problem. In June 2017, Thailand pledged at an international forum to reduce plastic use, with Thai delegates admitting that waste mismanagement was the major cause of the country's poor record. As a result, the Thai government has included waste management in its 20-year national strategy.
Last June the Department of National Parks announced its ban on the use of plastic and foam in all of Thailand's national parks. In October, the Public Health Ministry stopped distributing plastic bags at 30 public hospitals around the country. The government has also teamed up with retailers to help reduce plastic bag distribution to consumers.
Last year on Dec 3, retailers and store operators nationwide signed an agreement with the Ministry of Natural Resources and Environment not to provide single-use plastic bags to shoppers on the fourth of each month, to coincide with "Thai Environment Day" on Dec 4 of every year. Tesco Lotus, Villa Market, Big C, MaxValu, Tops, Jiffy, Robinson, Foodland, Family Mart, Makro and Home Pro among others have all pledged their commitment to the agreement, launching their own initiatives to tackle plastic waste.
So why hasn't Thailand's plastic-use reduction really kicked off?
The initiatives launched by these small and large retailers are mostly "voluntary" campaigns. In some cases, "extra points" are given to shoppers who refuse plastic bags or who bring their own reusable bags. These retailers only have one or two designated no-plastic days a month—an effort that may not be strong enough to tackle this environmental issue.
Many operators, however, voice confidence in their campaigns. According to the official website of Central Food Retail Company Ltd., Phattaraporn Phenpraphat, executive vice president of marketing and public relations of Central Food Retail Company Limited, operators of Central Food Hall and Tops Supermarket, announced, "We received great feedback and support from our customers during our International Plastic Bag Free Day campaign on July 3, 2018 in our 193 branches nationwide. We were able to reduce giving and using 480,000 plastic bags in just one day."
Since last October, Tops Supermarket has also introduced Green Check Out counters where no plastic bags are provided. Sasiyada Wisesphao, a representative from the marketing department of Villa Market, says that their noplastic bag initiative has existed for the past two-to three years, but the campaign became more serious in late 2018. "Villa Market cares about the environment. Our plastic bags are biodegradable, but we try not to give out any to customers," she says. "We also don't put them on display at the cashiers."
However, Sasiyada's claim doesn't ring true. A visit to Villa Market at Silom's Trinity Complex revealed two cashiers both with plastic bags on display and one staff member dedicated to bagging customer purchases. Still, on the 4th and 14th of every month, Villa Market holds "plastic bag-free day," from which Sasiyada believes they are able to reduce up to 50,000 plastic bags each month. "A lot of our customers are willing to cooperate too, by bringing their own tote bags or by purchasing the ones provided by us," she says. "If they make big purchases, we will provide them with paper boxes. As for small purchases, we will have our staff ask the customers whether they want to receive a plastic bag, to slowly adjust their shopping behaviors."
While local retailers are taking a gradual approach to kick Thais' plastic addiction, international chains like Ikea—which vows to ditch single-use plastic by 2020—and Makro are enforcing stricter measures. Neither provides any plastic bags to customers. Also joining this approach is French sporting goods retailer Decathlon, who have imposed a charge for plastic bags ever since they first opened in Thailand in 2015.
---
---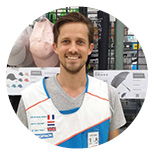 "To be honest, I was scared when we started the initiative. But in the end, most of our customers understand the purpose of our actions," says Julien Duchateau, store leader of Decathlon Bangna. "The question of the use of plastic bags has been on the table from the start of our business in Thailand. By coming from a country where free-of-charge plastic bags are not allowed, doing the same in Thailand was my objective."
When Decathlon opened its first store in Thailand, the team decided to have customers pay B1 for plastic bags. Later, they stopped selling plastic bags completely and instead offered compostable bags (B4) and waterproof reusable bags (B30). "Compostable bags are better than regular plastic bags, but they still create a high ecological footprint. As soon as they're out of stock, we will stop offering them at all of our 10 branches and only opt for reusable bags. We also strongly encourage our customers to bring their own backpack or reusable bags when they shop."
CP All Public Company Limited, the operator of 7-Eleven convenience stores in Thailand—10,300 of them countrywide, as of Jan 2018—has no such measures. "We have to meet customers halfway, by giving them options. Don't forget that 7-Eleven has to serve up to 30 million customers who are all very diverse," says Samrej Zeepongsekul, general manager of 7-Eleven's corporate brand strategy. "We believe that there are still a lot of customers who feel they deserve convenience and fast service when they come to us. Even those supermarkets with all the campaigns, sure they may provide a special green check-out lane for eco-conscious shoppers, but for the rest of the lanes, they still need to give out plastic bags to service their customers. As retailers, we need to take the current consumer behavior into account, unless there's a law to ban plastic bags, which there isn't."
Banyat Kamnoonwatana, assistant vice president of CP All Co. Ltd, also shifts responsibilities to customer behavior. "It's the customers' right to accept or refuse plastic bags. We can't just force them not to, since it will go against the Consumer Protection Act, which is the law."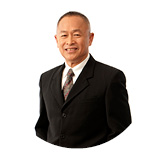 "It is our responsibility as retailers to service our customers, otherwise they won't be happy and may accuse us of taking advantage of them, which may lead to a huge backlash on social media."
Banyat says that 12 years of different environmental campaigns for 7-Eleven has taught him that Thais don't like to be coerced. "An effective way to deal with Thai customers is to persuade them nicely, especially if there's an incentive for them to