Suan Phlu is like the residential bedrock of Lower Sathorn—close enough to the BTS to be convenient; far enough away to keep prices down. Blessed with street food, coffee bars and cocktail lounges, it's also one of the city's most livable streets. But its neighbors are catching up quickly. Soi Yen Akat feels like a magnet for bars and restaurants right now, while the road that connects the two, Nanglinchee, is no stranger to new businesses either. Do they represent the hottest part of town right now? We think so, and here's why.
Yen Akat
Leafy, residential and long loved by French expats, Soi Yen Akat has spent the last two years welcoming hot new restaurants (Suhring) and coffee empires (Yarden). Here's where you need to know.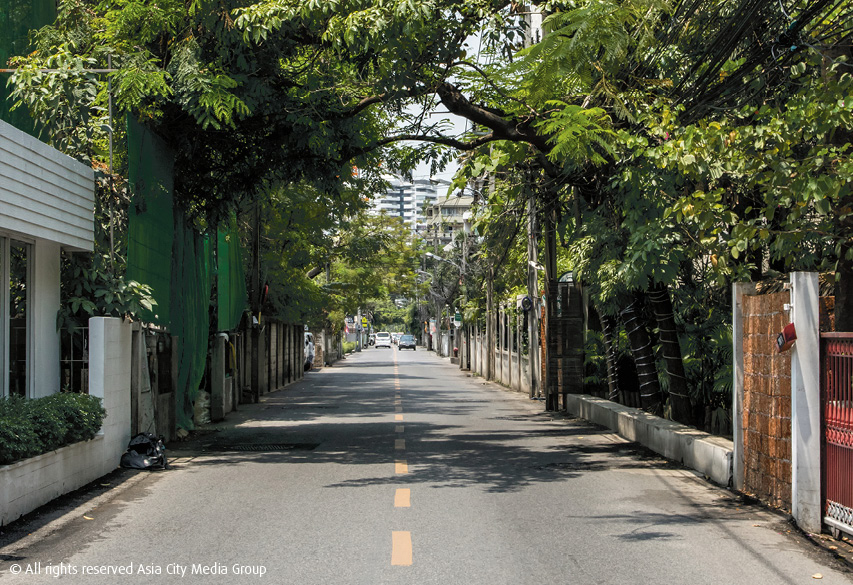 Coffee & Breakfast

Breakfast on this street happens in a 70-year-old wooden house dating back to the Rama 7 era. Now transformed into the Coffee Craftsman cafe (Yarden, 30 Yen Akat Rd., 02-249-0180), you come here for open-face sandwiches (start the day with Sloane's bacon-and-egg, B260) and beans sourced from local micro-roasters. Not into coffee? They have a great line of Thai tea drinks, like the Craftsmen Refreshment (B125), which features Chiang Mai black tea sweetened with lemongrass syrup.

Lunch & Dinner
Suhring

New to the Yen Akart scene, Cagette Canteen and Deli (15 Yen Akat Rd., 02-249-1684) is this neighborhood's answer to El Mercado. The downstairs restaurant does simple dishes from a chalkboard (escargots de Bourgogne, B490; mixed platters of imported seafood, B990) while the deli above exhibits all the usual charcuterie, cheeses and jarred things. They're neighbored by good company. Infusion (5/1 Yen Akat Rd., 02-249-5572) serves burgers (B285) that live up to their dry-aging claims—juicy, fatty and ground to ensure proper, steak-like bite. A few doors down, Link Cuisine (19 Yen Akat Rd., 02-077-4804) is all polished industrial-chic and Asian-Italian fusion cuisine. Thinking Thai? From street stall to shop-house and now to four-story townhouse, there's no ending in sight for the Eats Payao (5/4 Yen Akat Rd., 097-265-6410) feelgood story. Highly recommended is the khao soi with chicken (B145), egg noodles in a creamy coconut milk-based gravy with crispy noodles. And then there's the one that goes without saying. After winning Top Tables' Best Restaurant in 2017 and 2018, and pulling off a recent no. 4 place at Asia's 50 Best Restaurants, twin chefs Thomas and Mathias Suhring (10 Yen Akat Soi 3, 02-287-1799) have created a landmark. Skip the a la carte and dive straight for one of the tasting menus—Klassiker starts at B2,900 and includes upmarket takes on currywurst and pork knuckle, while Erlebnis spotlights the chefs' most up-to-date creations, starting at B3,800.

Drinks

The strip has just welcomed its first genuine cocktail bar—and what a space! Sanya Souvanna Phouma (who gave Bangkok Bed Supperclub, Maggie Choo's and Sing Sing) has created Cactus (15 Yen Akat Rd., 02-249-1451), Yen Akat's answer to a mid-century Palm Springs lounge bar. Think dusty fire-pits, warm-wood seating modules, views framed by palm trees and a list of on-theme cocktails created by (who else?) Joseph Boroski (B250-500). The fact that it sits right above Cagette deli means good food's also at hand.

Visit
Yen Akart Villa Art Gallery

French nationals Frederic Meyer (Issaya Siamese Club, Kom-Ba-Wa, Namsaah Bottling Trust) and diplomat Jeremy Opitresco created one of the most striking galleries in town when they opened the huge white space that is Yen Akart Villa Art Gallery (69 Soi Prasat Suk, Yen Akat Rd., 081 -554-1199) in mid-2015. The multi-purpose gallery hosts monthly exhibitions from artists that are experienced or emerging, Thai (mostly) or international (with generally strong connections to Thailand). You can also unwind at Zense Spa (30 Yen Akat Rd., 02-249-0184), which joins the Yarden Yenakat community to offer head-to-toe body massage programs starting from B350 per hour from behind a bamboo frontage.
---
Nanglinchee
The four-lane-wide Nanglinchee Road is no picture to look at, but down its side streets you'll not only find amazing croissants and one of our favorite khao gaeng places, but also some cool little shops.
Coffee & Breakfast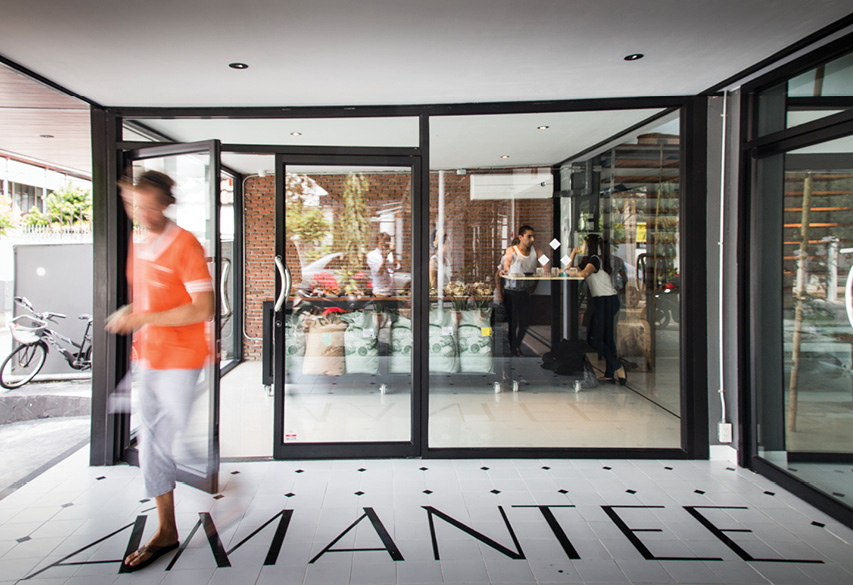 French bread craftsmen Jonathan Valdman and Benoit Fradette service a who's who of Bangkok cafe's with bread and croissants from their bakery Amantee (2240/12-13 Chan Kao Rd., 02-678-1300). Organic flour and a laborious fermentation time result in beautiful baguettes (B85) and buttery croissants (B55). Don't miss the Tango a la Tanche (B85), which has black olives, manchego cheese and garlic cream—crispy, chewy and full of flavor. Opening its doors at 7am, the venue is well worth the trek down the quiet soi.

Lunch & Dinner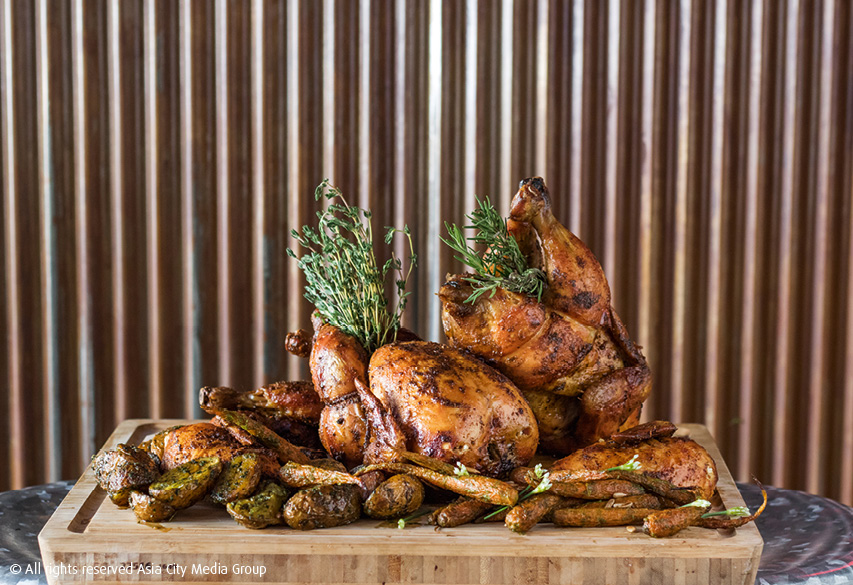 Wherever you turn on the concise menu French-run bistro Birds (Soi Amon, Nang Linchi Rd., 095-594-6675), there's no escaping its rotisserie-roasted, locally reared birds—always perfectly moist and soft (whole, B790; half, B430; quarter, B280). If what you're wanting is local, then head straight to Too Gub Khao Khong Mae (43 Nanglinchee Rd., 089-900-3890). Southern transplant Alex Sutcharit spoons coconut curries made using his mother's hand-pounded curry pastes onto GMO-free jasberry rice. The Suhring twins call it their favorite khao gaeng in the city.

Drinks

There's no writing up Nanglinchee as a nightlife neighborhood (head over to Suan Phlu if you want that sort of action) but there is one little bar that's got us excited. Taking over the petite shop-house formerly belonging to Eats Payo (see page 6), Saka Izakaya (95/7 Nanglinchee Rd., 099-294-7879) doles out Japanese comfort food and icy Asahi in a low-light atmosphere.

Visit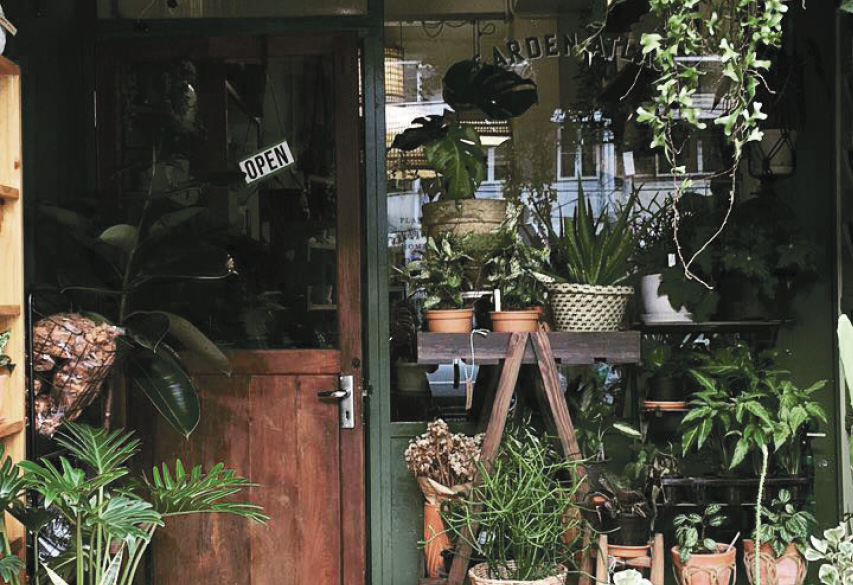 Given a green lick of paint, the
Garden Atlas
(95/14 Nang Linchi Rd., 097 246 7547) shop-house now looks like something torn from the pages of Kinfolk. The shop sells mainly small plants and the pottery to store them in (from B120 for a tiny cactus and B100 for a pastel-color pot)—perfect for when you finally get around to doing up your apartment. Nestled in a three-story white house in the Sathorn-Narathiwas area,
Beatroot
(1747/9 Chan Kao Rd., 081-833-4554) is a charming all-in-one wellness and beauty complex. Run by a group of young health enthusiasts, headed by the second-generation owners of Bliss Spa (which used to occupy the same spot), the venue offers coconut oil head massage (B550/60 min), two-hour spa packages (around B1,500) and yoga and Pilates (B600/class).
---
Suan Phlu
Coffee shops, fine-dining restaurants and celebrity-endorsed bars—Suan Phlu has it all, except, perhaps, a close BTS station.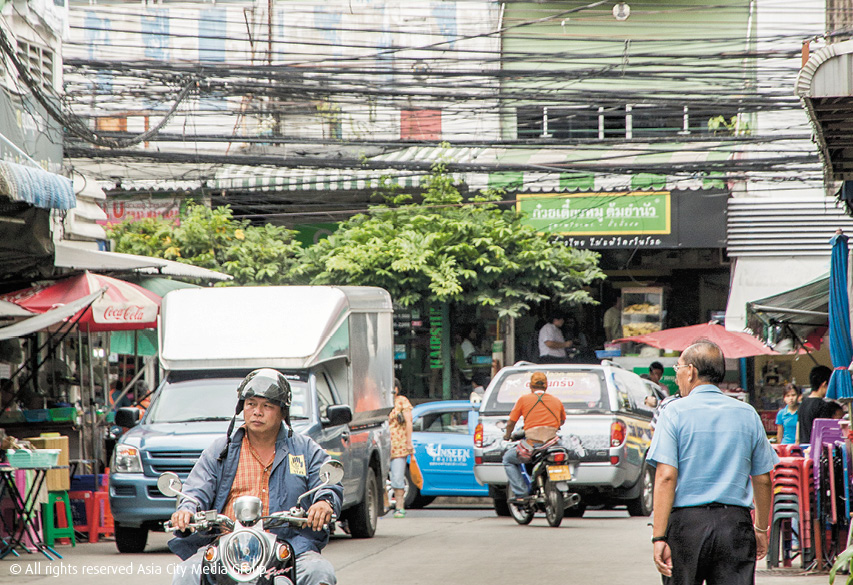 Coffee & Breakfast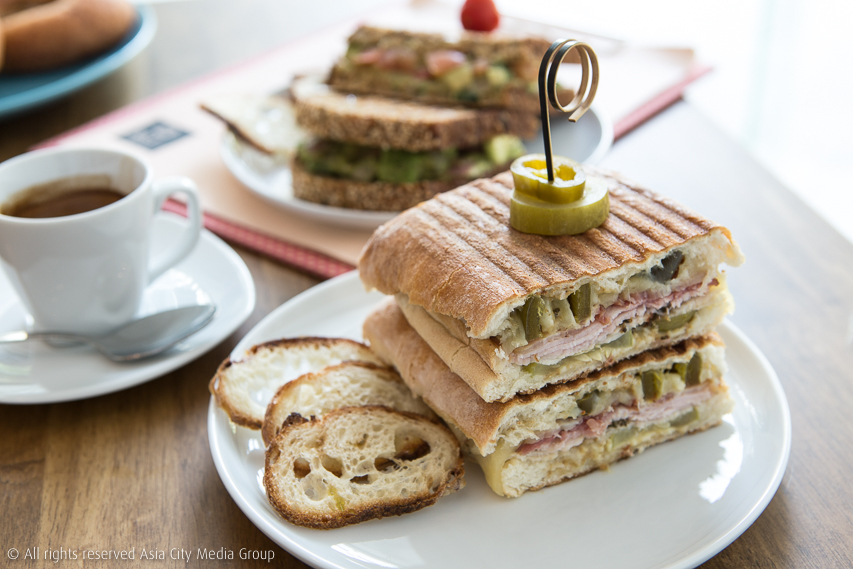 There's no shortage of iced coffee stands trailing the length of Suan Phlu, but we'd like to spotlight a couple of places. At Cafe Neighbor (466/23 Suan Phlu Rd., 089-767-3720) the focus is on local beans from Doi Chang, Pha Ee, Nan and Laos' Bolaven Plateau, with an espresso setting you back B50. Come the weekend, you'll be competing with a lot of other locals for one of the tiny space's few seats, but their lemon-and-blueberry cake (B75) make it worth it. On the other side of the street, New Yorker-Bangladeshi couple Porag and Lillian Alam have brought chewy-crusty sourdoughs, flaky croissants and bagels that would do Brooklyn proud to the neighborhood at Holey Kitchen (39/17 Suan Phlu Rd., 02-286-1549). Start the day with an NYP sandwich (Sloane's beef pastrami, whole grain mustard, pickles and cheddar cheese, B400). As with all excellent cafes, the place is primed for people watching.

Lunch & Dinner
Saawaan

The huge success of cheap steak specialist Arno's (186/69 Suan Phlu Rd., 02-286-3008) is well-merited. Skip the burger joint next door (too fatty, too rich) and go straight for the famously pocket-friendly, 75-day dry-aged tomahawk (B1,400/kg). Breizh Crepes (459/59 Suan Phlu Soi 8, 02-679-3393) is just one of many Francophile businesses in the area. Go for the galettes, which use real buckwheat flour and cost B239 with ham, egg and emmental cheese. There's also Loulou Forks & Glasses (459/61 Suan Phlu Rd., 095-496-1142) for fresh salads, steaks and seafood, and Kutai (178/1 Suan Phlu Rd., 063-541-9242) for oyster parties and mussels glazed in butter and white wine. For when the occasion calls for special, Saawaan (39/19 Suan Phlu Rd., 02-679-3775) reinvents fermented beef salads, crab fat dips, grilled pork neck and spicy-sour soups as delicate tasting portions that compete with the top tier of Bangkok fine dining. For the fixed price of B1,950 , it's one of the city's most essential dining experiences right now. More good news: Sukhumvit's cheese and seafood specialist El Mercado is also opening on the street any day now. Watch the space opposite Smalls for when it does.

Drinks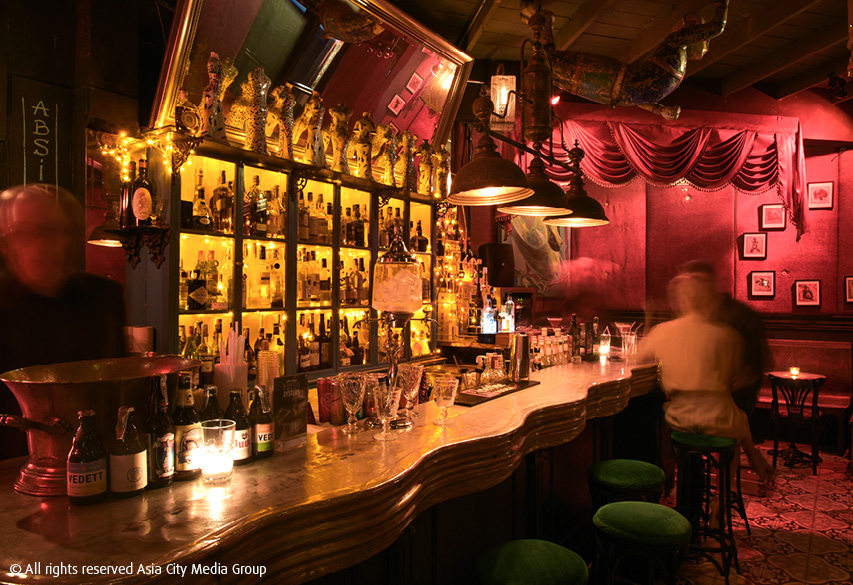 Smalls

This one needs no introduction. Owner David Jacobson's eclectic bohemian drinking den, Smalls (186/3 Suan Phlu Rd., 095-585-1398), doesn't just entertain half the head chefs and sommeliers in town, it also welcomes Hollywood bigwigs (who spotted Josh Hartnett propping up the bar recently?). Next door, Junker and Bar (454 Suan Phlu Rd., 085-100-3608) was one of the first places on the scene for the rebirth of Suan Phlu as a hip, low-rent alternative to Sathorn Soi 10-12. Its recipe is part WTF (crowds drinking on the street outside), part Escapade (hefty-sized, no-nonsense burgers), and after 8pm on any given evening you'll be lucky to get a seat right away. Try owner Bard Passapong's vast list of house-infused gins (starting B220).

Visit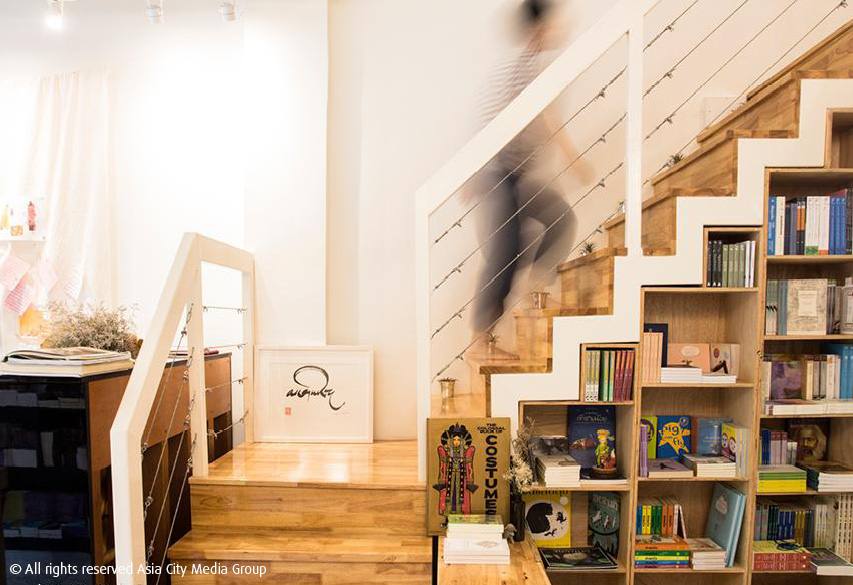 Suan Phlu is even blessed to have that rarest of things in Bangkok: an independent bookstore with books you actually want to buy. The chic white Fathom Bookspace (572/3 Suan Phlu Rd., 096-935-3642) offers Thai and English titles that skew towards deep-thinking, sociological topics, but you'll also find a library's worth of novels to read in-house over a cup of tea or beer.
---
The Residents I What makes Sathorn better than Sukhumvit?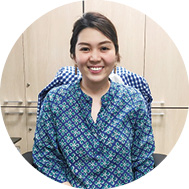 Vasinee Jitniyomkh, 37
Manager of a petrochemical firm
Lives on: Yen Akat
"I've always preferred the energy of Sathorn—where I grew up—over Sukhumvit. The area has an alluring juxtaposition of traditional and new. I love its fine shops and restaurants."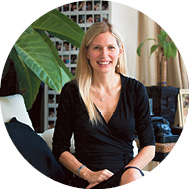 Christine Gerlier, 43
Managing Partner of an art-design consultancy
Lives on: Suan Phlu
"I am a nature lover. Sathorn is close to Lumphini Park and the Chao Phraya River. I used to live in Paris and Suan Phlu/Yen Akat remind me of typical Parisian arrondissements equipped with local markets, bakeries, butcher, everything just a short walk away."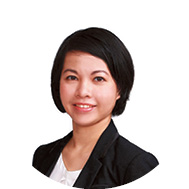 Nguyen Thi Lan Anh, 38
UN Employee
Lives on: Suan Phlu
"First of all, the openness—I can actually see the sky with no Skytrain running along it. Being primarily a business district, Sathorn becomes pretty peaceful on the weekend, but there are plenty of choices for groceries and to eat out."