BANGKOK RESTAURANT
Link Cuisine
A new Yen Akat cocktail and fusion food spot.
The buzz: After two years serving Asia-Italian fusion to expats and tourists on Samui, Link Cuisine has taken its recipe to Bangkok's leafy Soi Yen Akat.
The decor: The restaurant's moving the sleepy neighborhood upscale with some polished industrial chic that could run with Thonglor's fanciest. The vibe is somewhere between warehouse, greenhouse and your friend's backyard. They've divided the attention between indoors and out, the alfresco atmosphere relying on the surrounding mature trees to give that secret-garden feel. Inside, there's a brassy gleam off the hardwood floors and fixtures, with lounge and dining area taking separate rooms.
The food: "Fusion" has a broad range here, the menu sporting cuisine classics like burgers and pad Thai alongside more ambitious and ethnically mixed-up dishes, like the tuna tartare (B495) that uses teriyaki sauce, pomegranate seeds and shredded mangoes. Our favorite in the Italian corner is the mascarpone-stuffed ravioli bathed in a truffle sauce (B650). There are also pizzas galore and a globetrotting array of appetizers. The tiramisu (B295) is perfectly bitter-sweet thanks to its generous coat of cocoa powder.
The drinks: There's currently a Sunday brunch deal that nets you food and two cocktails for B995/person. Link's signature cocktails are punchy and brunch-ready, coming in three colors: a crisp and refreshing Green (cucumber, apple, lemon, Bombay Gin, B250), the tropical Yellow (pineapple, mint, Bacardi, B250) and White (coconut milk, Baileys, vodka B250), which is rich and creamy. To go with the heavier dinner fare, there's a satisfying wine list as well as the requisite, big-name beers.
Why we'd come back: Live music, koi ponds, lush canopy and a menu with more variety than you can handle in a single visit.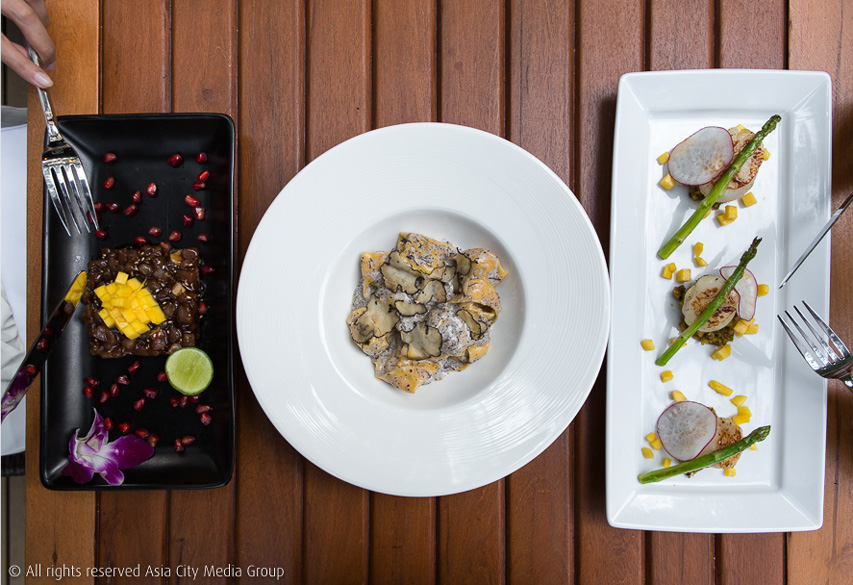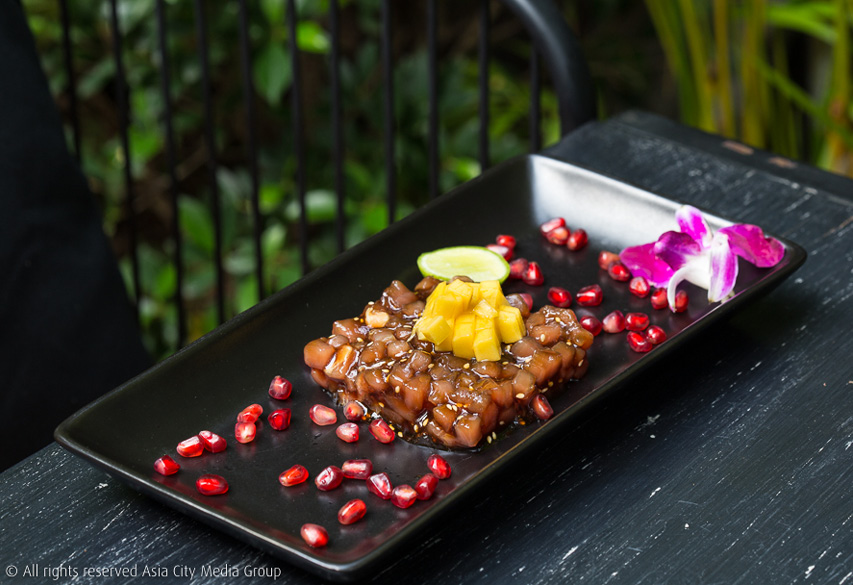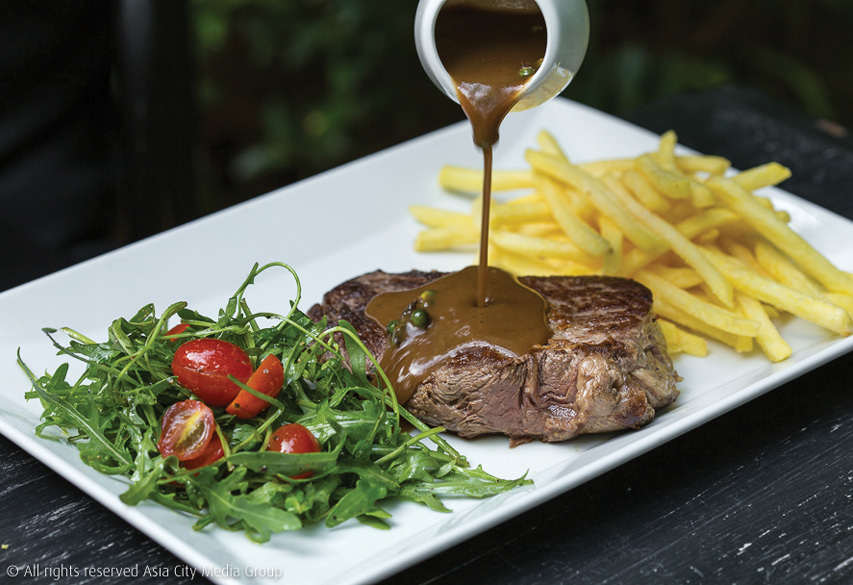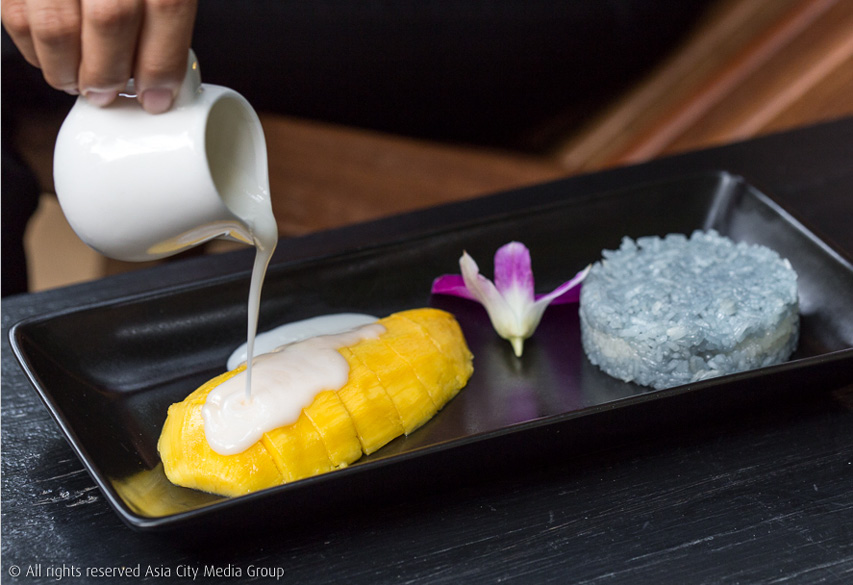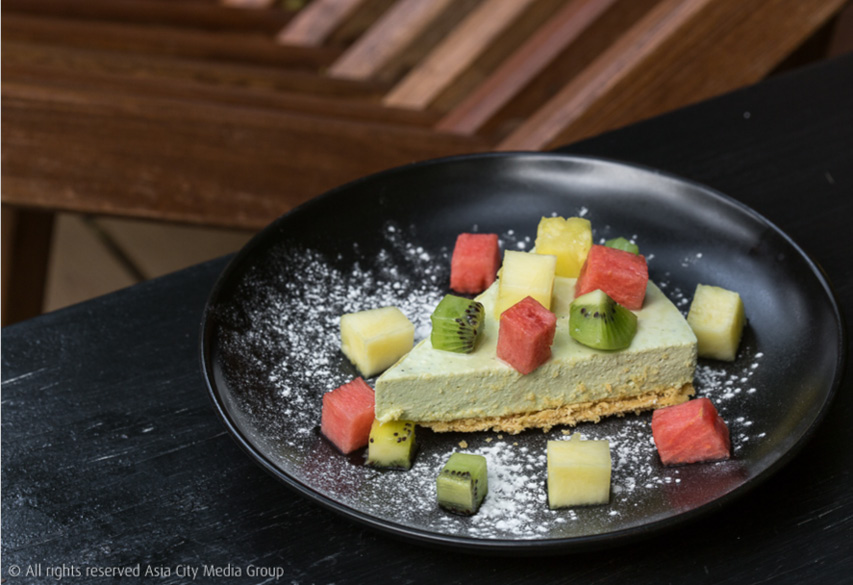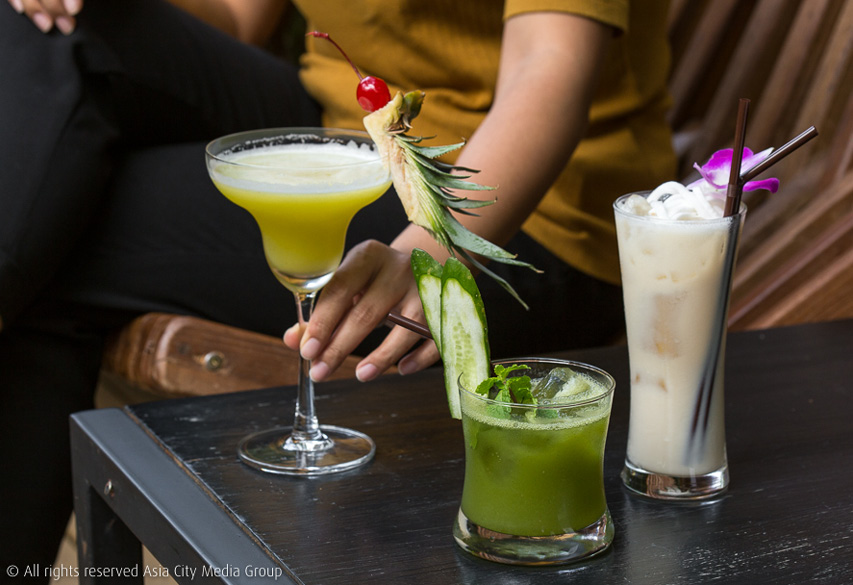 Venue Details
Address:
Link Cuisine, 19 Yen Akat Rd., Bangkok, Thailand
Phone:
02-077-4804
Website:
www.linkcuisine.com
Area:
Sathorn
Cuisine:
Fusion, Western
Open since:
January, 2018
Opening hours:

daily

10am-10pm

Report a correction