Bangkok's festival season kicks of with a ton of music, graffiti, hip hop battles and culture.
Thailand's "very first beach festival" is back for its fourth edition this Nov 2-3, washing Pattaya's Jomtien Beach with EDM from international artists including the US's bear-headed DJ Bear Grillz, the Danish-Norwegian electronic DJ duo Pegboard Nerds, heavy dubstep DJ SKisM and many more, all under the intergalactic theme "Edge of Neptune."'
Nov 2-3. Saisawan Beach Resort, Pattaya. Tickets B2,300 on Ticketmelon.
A performance of Ariel Dorfman's psychological thriller, exploring the delicate balance between vengeance and closure in the aftermath of a totalitarian regime. Directed by Peter O'Neill and featuring Kelly B Jones, James Laver and Jaime Zúñiga, the production will run every Friday and Saturday of November.
Nov 2-Dec 1, every Fri-Sat, 8pm. Peel the Limelight Studio, 2/F, Jasmine City Building, 2 Sukhumvit Soi 23. 097-293-4274. B700 on www.peelthelimelight.com.
www.fb.com/NeilsonHaysLibrary
Used books will be on sale from B20, covering fiction and non-fiction in English and other languages.
Nov 3, 9:30am. Neilson Hays Library, 195 Surawong Rd., 02-233-1731.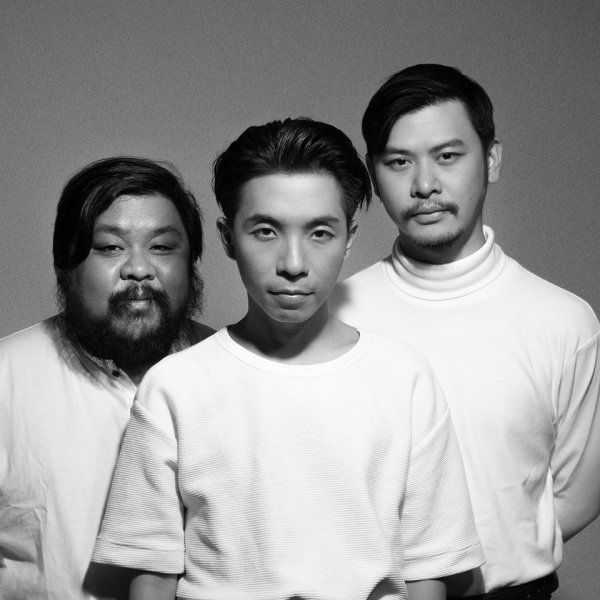 Polycat
A festival of arts, culture, food and music, with performances from Jinta, Sriracha Rockers, Polycat, JK Bua, KQ and more, plus a modern art exhibition from Lyla Phimanrat.
Nov 3-4, 2:30-9:30pm. The Jam Factory, 41/1-41/2 Charoen Nakorn Rd., 02-861-0950. From B400/day on eventpop.
Celebrated New York-based Japanese photographer and 2007 Lucie Visionary Award-winner Kenro Izu will showcase his body of work, including his experimental blue-black photo series "BLUE" and his "Sacred Places" series, which so far spans 30 countries. The exhibition will kick off with an artist's talk on Nov 3, 4pm.
Nov 3-30. House of Lucie, Ekkamai Soi 8, 095-478-9987.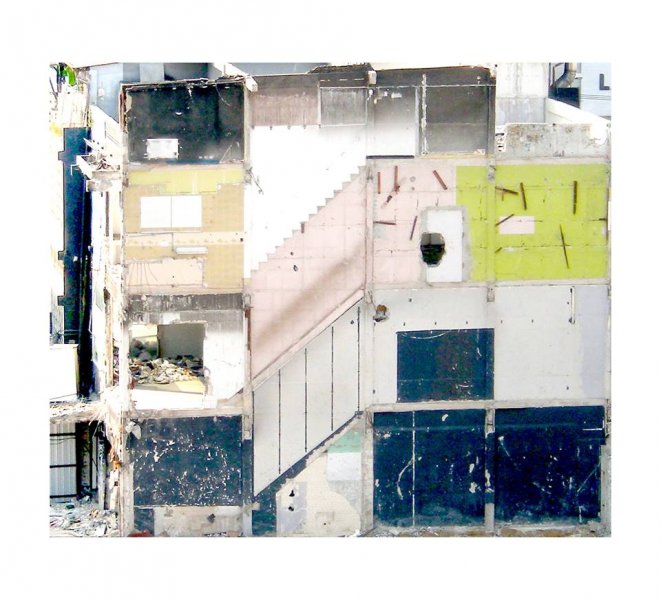 Kampala-born Indian artist Varsha Nair presents her mixed and multimedia works across two galleries, plus a site-specific installation, exploring the constant changes of the contemporary landscape, including displacement and gentrification.
Nov 3-Dec 2. WTF Gallery and Cafe, Sukhumvit Soi 51, 02-662-6246
Nov 10-Jan 13, Bridge Art Space, Charoenkrung Rd., 089-666-2051.
Black and white photographic exhibition by Chakrit Leelachupong, using camera angles, close ups and shadows of mourners against the Grand Palace's white surrounding wall, to record their grief over the passing of beloved King Rama 9 and explore the line between the living and the dead.
Nov 3-Dec 28, Kathmandu Photo Gallery, Pan Rd., 02-234-6700.
One of only two exclusive shows in Southeast Asia will see the international heavy metal band hit the stage with former Slipknot drummer, Joey Jordison. Only 250 tickets available.
Nov 4, 8pm. Overtone, RCA Zone D, Rama 9 Rd., 02-203-0423. Pre-sale from 1,400 (at Metal Quest, 3/F, Palladium Mall, 081-703-8980, or bit.ly/2Puk4t3)/ 1,800 on entry.
The rock/electronic project of enigmatic Japanese multi-instrumentalist Keigo Oyamada returns to Bangkok.
Nov 7, 8.30pm. Voice Space, BBD Building, 197 Viphavadi Rangsit Rd., 02-650-6000. B1,900-2,200 on Ticketmelon.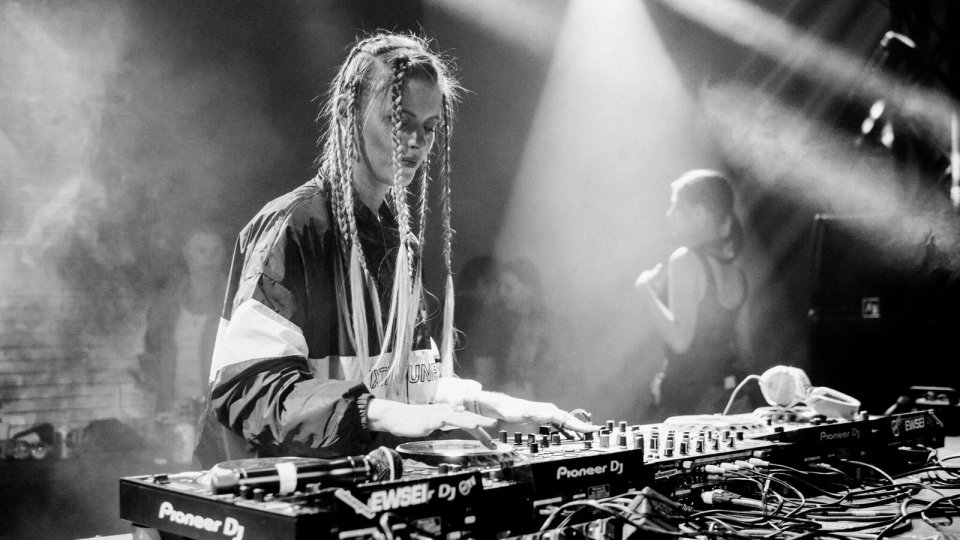 Da Candy
Celebrate Sugar's fourth anniversary with wandering Oompa-Loopas, sweet treats, DJs including Da Candy and Rocky Rock, and free-flow between 10pm-midnight.
Nov 7, 10pm. Sugar Club, 37 Sukhumvit Soi 11, 082-308-3246. B500 on entry.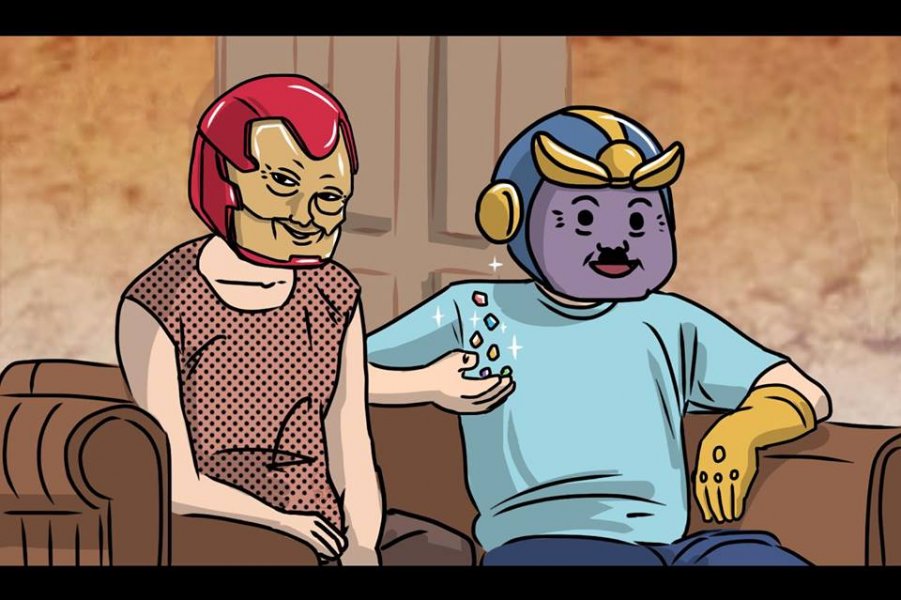 The anonymous and controversial online cartoonist known for his cute characters and satirical digs at Thai politics, will host his first public exhibition.
Nov 10-22. Artist+Run, 2198/10-11 Narathiwas Soi 22, 099-454-5955.
The acclaimed Spanish cartoonist returns with his crudely illustrated black humor-laced comic strips, whose cheerful colors and light-hearted characters touch on socially-inhibited topics.
Nov 8-Dec 3. Woof Pack, 1/3-9 Sala Daeng 1, 089-826-2299. B200.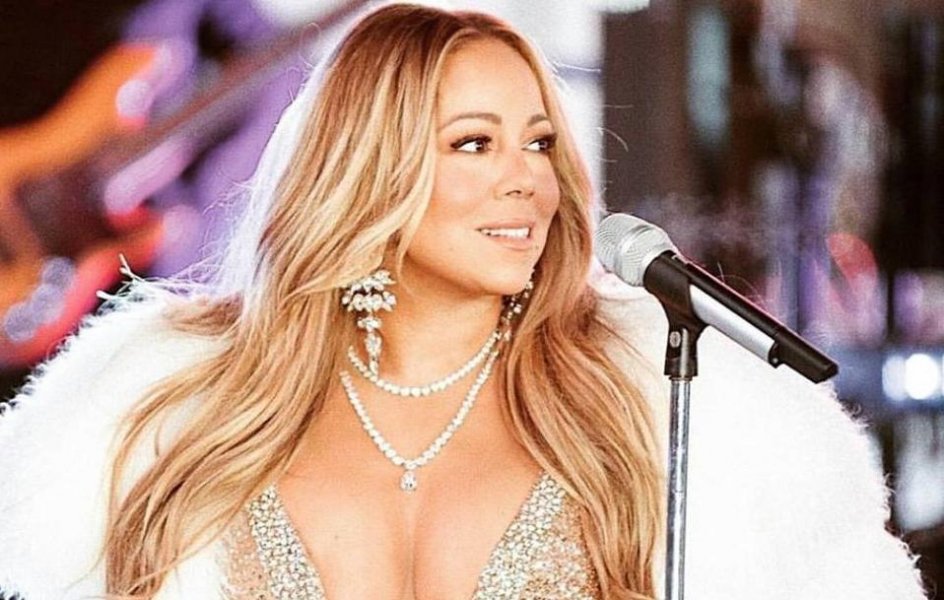 The singer whose wide five-octave vocal range, power and style made her one of the most successful artists of the 1990s returns to Bangkok to belt out all-time hits like "Visions of Love," "Emotions," "Hero" and "Heartbreak."
Nov 9. Bitec Bangna, Bitec Bangna Hall 106, 88 Bangna-Trad Rd., 02-726-1999. B3,500-15,000 on Thaiticketmajor.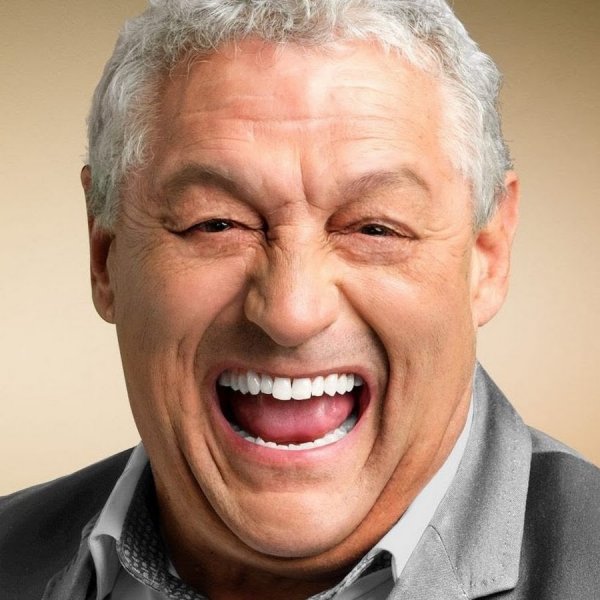 Courtesy of The Comedy Club, the "godfather of South African comedy" is coming to Bangkok.
Nov 9, 8:30pm. The Comedy Club Bangkok, The Royal Oak Pub, 595/10 Sukhumvit Soi 33/1, 02-662-1650. B600 on ComedyClubBangkok.com/ B800 on entry.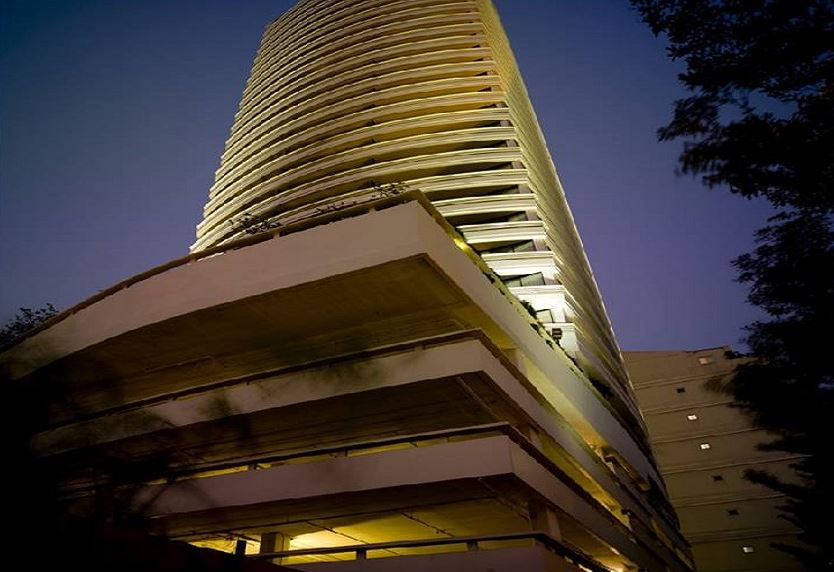 Fraser Suites
Soho Hospitality's party returns, featuring music from Grammy-nominated fusion artist Kenny Dope, prizes, and food and drinks from the parent company's many outlets including: Havana Social, Above Eleven, Charcoal Tandoor Grill & Mixology, Cantina Wine Bar & Italian Kitchen, Brasserie Cordonnier and The Bar Upstairs.
Nov 10, 3pm. Fraser Suites Sukhumvit, 38/8 Sukhumvit Soi 11, 083-542-1111. B300 (includes free-flow 3-4pm and one drink after 4pm).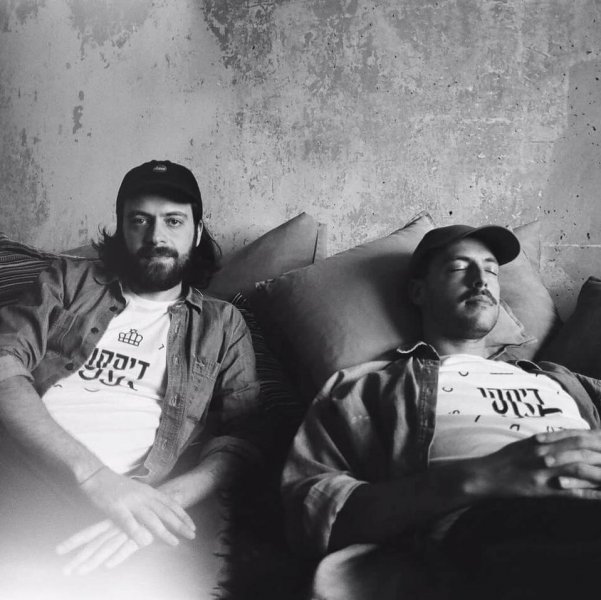 Karma Klique hosts another party cruise along the Chao Phraya River, limited to only 500 seats. The lineup includes Moscow's brother duo Simple Symmetry, Yoshi Nori of Bass Kitchen Taipei and local mainstay Sunju Hargun. All ticket holders get access to an after party at Safe Room with a lineup of Chida, HIbiya Line, Marmosets, ZEEK and Chamapoo.
Nov 10, 3pm. Ticket is available on website. B1,300 here.
English indie pop group return to Bangkok with their new album Cool Like You.
Nov 10, Voice Space, BBD Building, 197 Viphavadi Rangsit, 02-261-3883. B2,300 on Ticketmelon.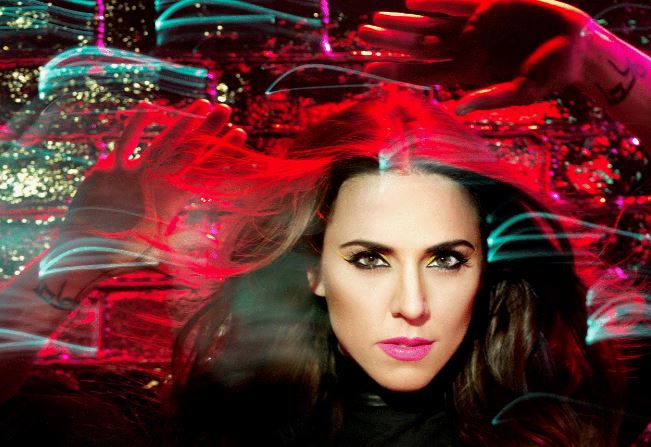 The former Spice Girls singer AKA Sporty Spice will perform her catchy '90s and '00s pop classics like "Never Be the Same Again," "I Turn to You" and "Northern Star," alongside her latest single, "Room for Love."
Nov 11. GMM Live House, 8/F, CentralWorld, 999/1 Rama 1 Rd. B1,500-7,000 on ThaiTicketMajor.
After a sold-out show last May, the American dream-pop band brings its gloomy mix of ambient and shoegaze sounds back to town, including YouTube hits like "Affection" and "K."
Nov 13, 6pm. Moonstar Studio, Lad Phrao Soi 80, 02-539-3881. B1,800 on Ticketmelon.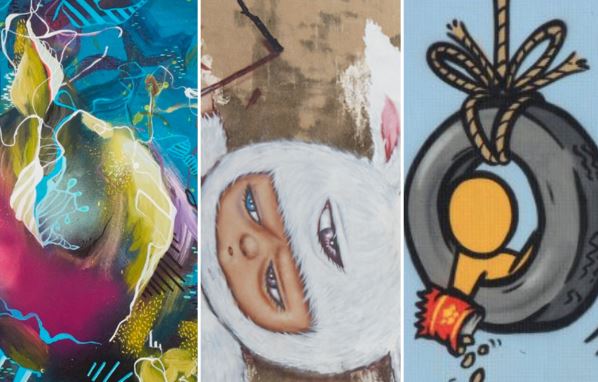 STREET - Julia Benz, Alex Face and Jace
An urban art event that will enliven the streets with graffiti artists from France, Thailand and Germany, as well as DJs, VJs and hip-hop dancers to encourage exploration of the city.
Nov 15-Dec 1. Various locations (see Facebook for details).
Beam's music festival is back for its second year, bringing genre-hopping headliners, from British deep house DJ Hot Since 82 and French electro-house DJ and producer Busy P, to Atlanta's hot up-and-coming rapper MadeinTYO, as well as many familiar Bangkok names. There will also be a molam stage by Studio Lam, an Auntys Haus pop-up streetwear stall featuring merch collaborations between Beamfest and Street X, and Mediterranean food from Appia (Nov 16), Vietnamese by Myanmar-based Rau Ram (Nov 17), and BBQ from Meat & Bones (Nov 18).
Nov 16-18. 72 Courtyard, Sukhumvit Soi 55 (Thonglor), 02-392-7750. Early bird tickets will go on sale on Nov 3, 5pm on Ticketmelon (B600/ day)/ regular tickets from Nov 7 (B700/ day).
The Canadian electronic duo return for the first time since 2014 with their latest album, Tenderness, which captures the state of relationships in a globalized world.
Nov 16, 9pm. NOMA, RCA Block C, 21/66 Rama 9 Rd., 080-939-7899. B850 on Ticketmelon.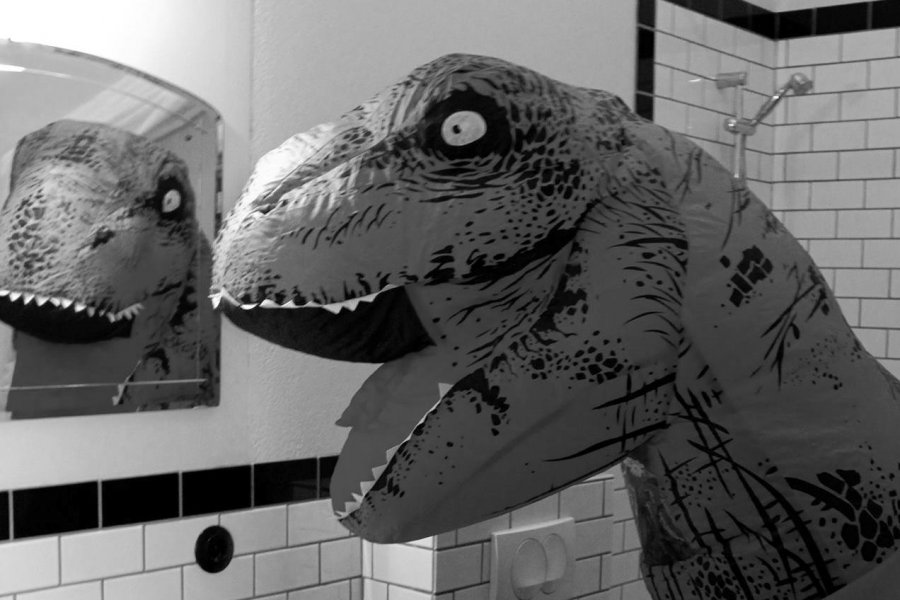 Inspired by Berlin's iconic nightclub Berghain, choreographer Jitti Chompee's latest piece explored gender and identity through an organic and raw dance composition.
Nov 16-19, 7:30pm. Neilson Hays Library, 195 Surawong Rd., 02-233-1731. B1,000. B3,000 on Nov 16 "Charity Night" including pre-performance cocktails, wine and light refreshments.
The Vaccines
Gig promoters Have You Heard?, Seen Scene Space and music streaming service slash online music zine Fungjai present a one-day indie festival, featuring The Vaccines (UK), Washed Out (US), Dean (Korea), Slowdive (UK), Solitude Is Bliss (TH) and many more.
Nov 17. Live Park Rama 9, 065-509-9080. Limited Phase 1 tickets B1,745 on Ticketmelon.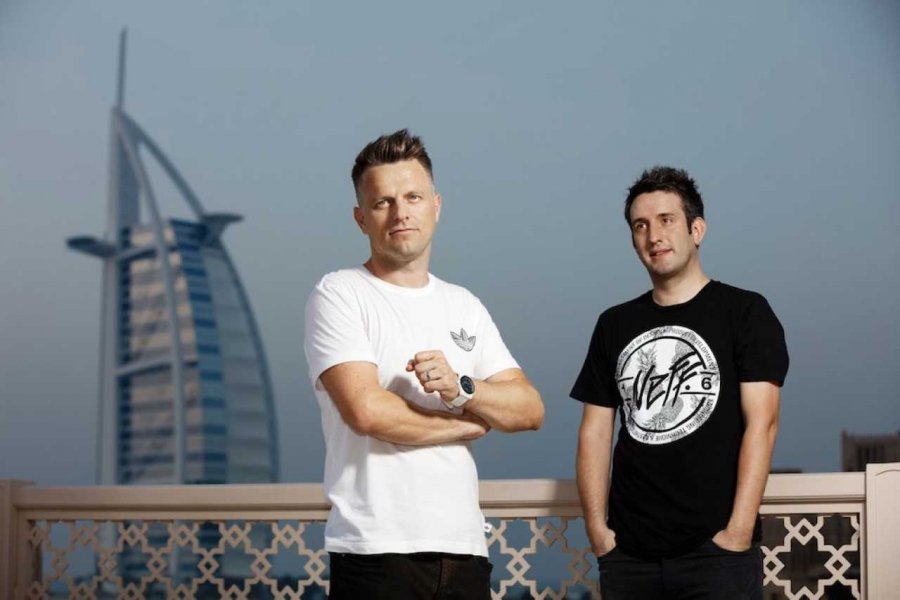 Hollaphonic
This music festival aims to celebrate the top 100 most-streamed songs on JOOX in 2018. In addition to top Thai artists including The Toys, Atom Chanakan, Peck Palitchoke, Da Endorphine, Cocktail, Stamp Apiwat, Urboy TJ, Klear, Slot Machine, YOUNGOHM, Polycat, Wonderframe, V Violette and Getsunova, British DJ duo Hollaphonic will provide the after-party with tracks like "Spaceship."
Nov 17. Oasis Arena, SHOW DC, 99/6-9 Chaturathit Rd. B990 at www.eventpop.me
DJs Maft Sai and Chris Menist spin a rare back-to-back set focusing on vinyl-only luk thung and molam alongside a host of music from across Southern Asia, East and West Africa and the Caribbean.
Nov 17, 9pm. Studio Lam, Sukhumvit Soi 51, 02-261-6661. B200.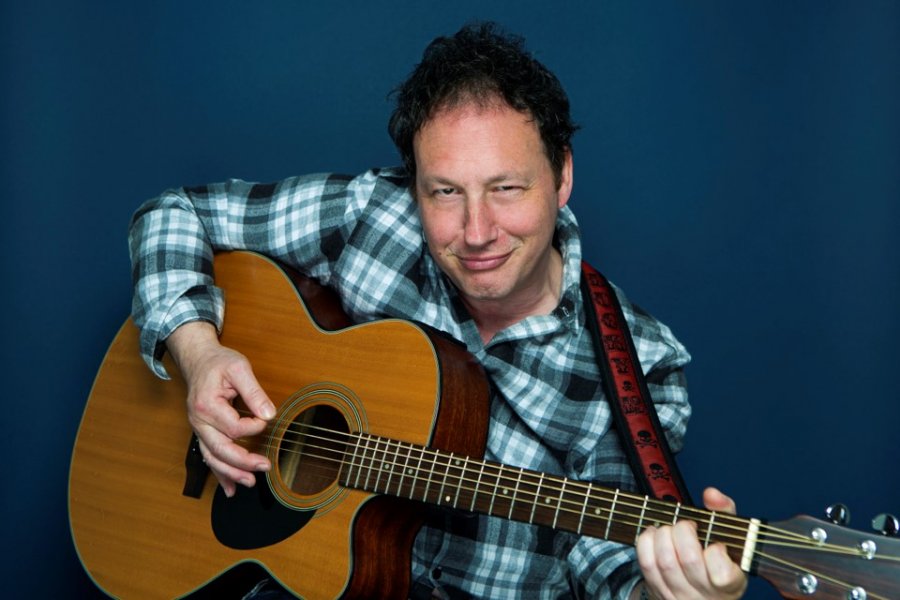 Singapore-based live comedy outfit Magic Rock bring us British comedian Carey Marx—star of BBC Radio 4's Intensive Carey and twice winner of Best International Show at New Zealand Comedy Festival—with support from South Africa's "awkwardly relatable" comic Tsitsi Chiumya. VIP ticket (B1,400) includes two hours of free-flow and meet and greet.
Nov 17, 8pm. Westin Grande Sukhumvit, 259 Sukhumvit Rd. B500 in advance on Ticketflap/B800 on the door.
Panic Room
A series of screenings (Zodiac, The Social Network, Fight Club, Seven, Panic Room) focussing on contemporary filmmaker David Fincher.
Nov 17-25. Bangkok Screening Room. Sala Daeng Soi 1, 094-125-9906. B200 on website or bit.ly/2L0W95h
Acid Mothers Temple
A three day indie music festival across various venues, including 12 x 12, De Commune, Live Cube (Okinawa Kinjo) and more, with a lineup of local and international sound and visual artists, from Japan's cult psych-rock outfit Acid Mothers Temple & The Melting Paraiso U.F.O., to Finnish saxophonist and electronic musician Jimi Tenor. Early bird B2,000, available here.
Nov 22-25. Various venues.

Four Tet, Paradise Bangkok, DJ Nu-Mark
Siwilai City Club presents a two-day party dedicated to molam music, headlined by esoteric British DJ and producer Four Tet (Nov 23), and Jurassic 5's DJ Nu-Mark (Nov 24). Local favorites include Paradise Bangkok Molam International Band and Toomturn Molam Group, who'll welcome to the stage iconic molam performers Angkhnang Khunchai and Kwanjit Sriprachan, respectively.
Nov 23-24, 6pm. Siwilai City Club, 5/F, Central Embassy, 02-160-5631. From B990 on Ticketmelon.
A number of artists and designers will set up their ateliers and host workshops and stalls, with music from DJs.
Nov 24. The Commons, 335 Thonglor Soi 17, 089-152-2677. Free.
SixSix have announced that the internationally renowned Belgian brother duo, 2ManyDJs, will be coming to Bangkok, with support from KNATZ. Expect captivating audiovisuals and music ranging anywhere from progressive rock and funky R'n'B to trip hop and German techno.
Nov 24, 9pm. Live Arena, RCA, Petchaburi Rd. B690 on Ticketmelon.
Cat Radio's leading two-day Thai music festival returns with six stages hosting over 100 mainstream and underground artists—Wednesday, Greasy Cafe, Jelly Rocket and many more—plus a ton of pop-up stores. Follow the official Facebook page for promotions and deals.
Nov 24-25. Wonder World Extreme Park, 86/1 Khubon Rd. B1,500 on Thaiticketmajor.