The restaurants that Michelin denied.
At over 200 pages long, the debut edition of the Bangkok Michelin Guide is about a lot more than just the 17 restaurants who picked up stars. There are over 120 venues in there in total, split between Bib Gourmand recommendations ("quality cooking for B1,000 or less") and the new Michelin Plate category ("simply a good meal").
But it's the star winners that are grabbing the headlines—in particular, the one old-school shop-house to make the cut, Jay Fai. And among that tiny list, there are some notable names missing.
So, here are some of the biggest upsets from the night. While all of them get mentioned in the Michelin Plate category, we can't help but feel they could have done better than the booby prize.

Chef Fatih Tutak's food not only demonstrates wonderful technique and respect to produce, but it's also served in one of the most atmospheric spaces in town. As you sit on sumptuous red leather stools afront a glamorous hardwood bar, Tutak directs an experience that draws on the flavors of Turkish cuisine while also sourcing the best produce from around the world—an succulent Norwegian scallop, a transcendent Japanese tomato—to create a tasting menu (B2,200-3,800) that's not just unique but entirely memorable. We met with Tutak recently, and it wasn't lost on the graduate of kitchens that include Noma and the three-star Nihonryori Ryugin in Tokyo that, if The Dining Room won a Michelin star, his would be the first Turkish restaurant in the world to do so.
Tokyo-trained Masato Shimizu caused a sensation when he opened his little Phrom Phong sushi counter. The chef hailed from a former Michelin-starred sushi kitchen in New York, and introduced Bangkok's omakase scene to an approach that was casual yet totally respectful to tradition. With the city's other omakase counters wrapped up in malls, Masato's shop-house continues to offer an intimate experience that few others can match, while the succession of delectable courses is never anything but perfect. With "value for money" among the judge's top criteria, we'd also challenge them to find a finer 20-course omakase dinner in Bangkok at B4,000 a head.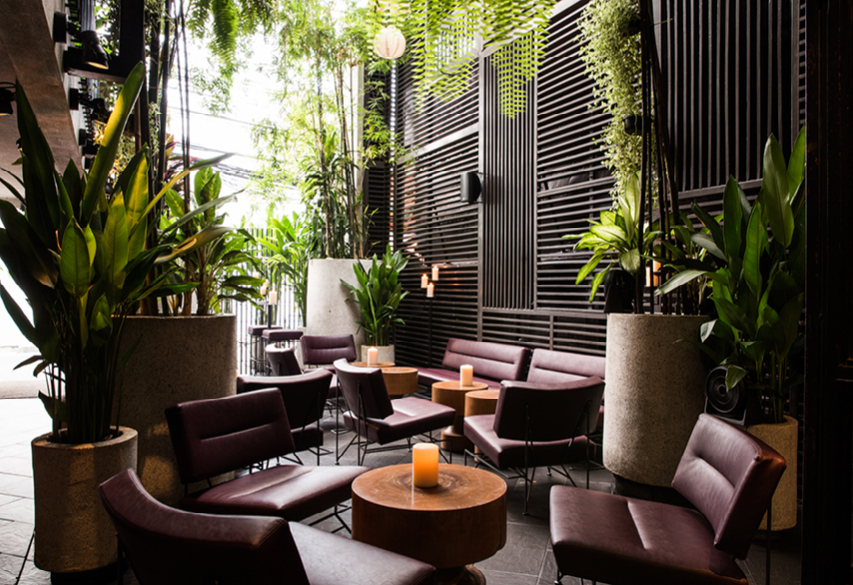 The long-established restaurant of Tim Butler simply makes some of the most creative and flavor-packed dishes in town. Despite opening way back in the early 2000s, the dining room feels as special as ever, while dishes like the Kumamoto oysters in a champagne granita (B970/6 pieces) and clams in a lime broth with naem sausage (B575) play with bold flavors while paying total respect to the produce. What's more, Eat Me manages to serve up its exemplary cooking in a manner that's conducive to sharing and good times—and isn't that what eating should be about?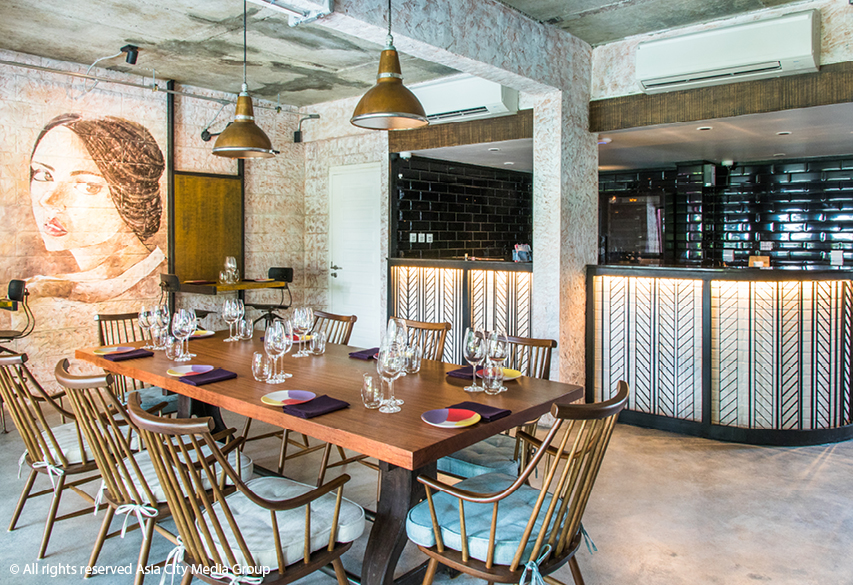 For the restaurant of Gaggan prodigy Garima Arora to get a star in its first year of opening would have been a punchy move, but there were people saying it could happen. In Arora's 10-14-course, local produce-dedicated tasting menu (B2,000-2,600), modern techniques meet traditional cooking methods in dishes like the sandwich of translucent, dehydrated cabbage with roasted bell pepper paste. Simpler-looking items pack no less flavor, like the grilled seasoned baby corn husks with corn milk dip. Thai and Indian cultures converge in the poached grouper, wrapped taco-style with caramelized milk skin and kanom la (a Southern Thai crepe floss dessert).
If the Facebook comments on BK's Michelin news story are anything to go by, this one was the biggest upset of the night. The darling of Bangkok's young, creative, locally-focused dining scene offers a daringly different take on Thai cuisine that's all about making the most of flavors through bold fermentation techniques. Like Eat Me, 80/20 shuns stiff set courses in favor of simple sharing plates that inspire conversation and good times. Proof that fusion is no longer a dirty word.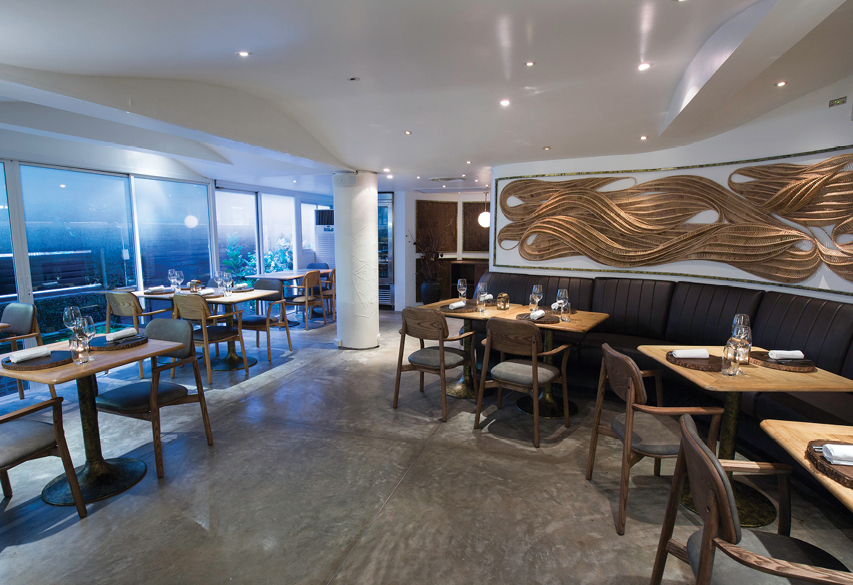 Since claiming third spot in BK's Top Tables 2015, Le Du has been an immovable fixture in the Top 10 of our own Bangkok fine-dining guide. Chef Thitid "Ton" Tassanakajohn makes the most of his Michelin-star kitchen training to create seasonal menus in a constant state of evolution. The dining room has also come on bounds since Le Du arrived in 2014, now offering a space befitting the delicate plates of unidentifiable Thai classics, from khao chae ice cream to chicken massaman curry as a refined take on meat and two veg.