Who: Olivier Limousin has accounted for a good portion of the Michelin stars in Joel Robuchon's arsenal of over 20, thanks to head chef stints at both the flagship London and Paris restaurants. He's even guest-judged the semis of Britain's Masterchef. His food is bafflingly perfect in its presentation, but not at the expense of precise and powerful flavors.
What's new: Limousin says they're trying to make the menu at L'Atelier more healthy right now—that translates to less butter and cream, more organic produce.
The menu: L'Atelier follows Europe's seasons, which right now means wild mushrooms: cepes, girolles, trompette and, the daddy, white truffle. Another favorite of Limousin is the Dover sole, sourced from his hometown of Vendee and portioned to share among 2-4 people. This being L'Atelier, the maître d does the work for you, taking the fillet from the bones and serving to the guests at the sushi-style counter.
Our tip: Don't book one of the private tables. The experience here has a lot to do with what's happening around the kitchen, so the bar's the place to be.
Price: B7,500 (7 courses), B5,000 (5 courses)
5/F, Mahanakorn Cube, 96 Narathiwat Ratchanakarin Rd., 02-001-0698
Who: Gaggan Anand, winner of Asia's 50 Best Restaurants two years in a row.
What's new: In August, Gaggan opened "The Lab," a 20-million-baht extension of the original villa housing his restaurant but its effects on the menu are only being felt now.
The new menu: One of new toys in the lab allows them to make astronaut food. Why are freeze dried mushrooms better than fresh one? Because the desiccation process intensifies the flavors. Plus, when dropped into a broth, the mushroom soaks up the broth. You can also expect playful additions like Kiss Me, which involves devouring lip-shaped gyokuro tea jelly.
Our tip: Make sure you request a seat inside The Lab, at the bar counter. B4,000 (22-courses, some of which are bite-sized, naturally).
68/1 Lang Suan Rd., 02-652-1700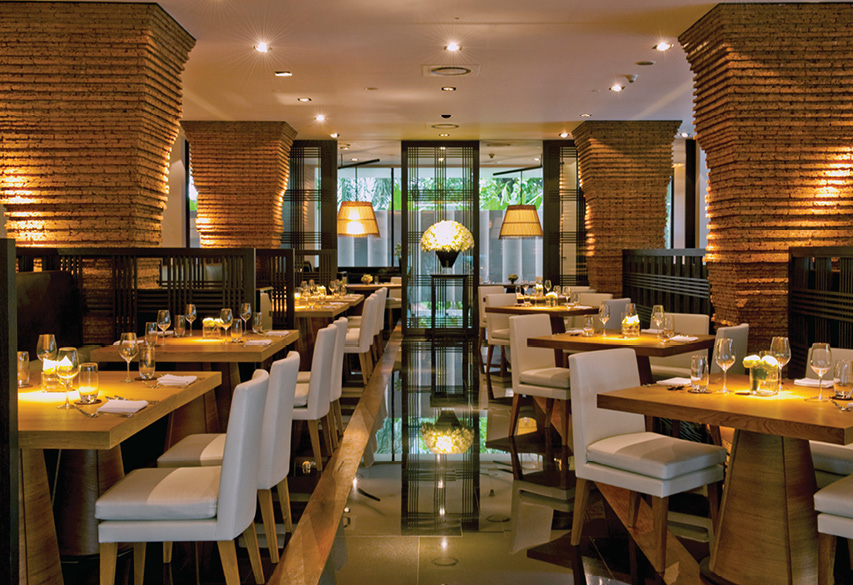 Who: The flagship restaurant of Western Thai-food champion David Thompson stands under the stewardship of another Aussie these days, executive chef Chris Miller, as well as Thai head chef Prin Polsuk.
What's new: While the restaurant remains quite unchanged from the time it opened, there's always something inventive happening on the menu. As executive chef Chris Miller points out, "Esoteric ingredients change as we stumble across them and incorporate them into our menu."
The menu: Rain, heat and humid conditions mean it's the time of year for Thailand's earthy wild mushrooms, het kone, which appear in Nahm's latest seasonal menu as part of hot and sour wild mushroom soups. Miller also points to unripe mace, sour leaves and sand ginger, which he uses as part of a coral catfish curry, and a northern style galangal relish served with prawn stuffed young bamboo that's quickly deep fried.
Our tip: Can't stomach Nahm's B2,500 dinner service? Try stealing a long lunch break, when the set menu dips to B1,600 per person.
Price: B2,500 (per person for a family-style set menu to share)
COMO Metropolitan Bangkok, 27 Sathorn Rd., 02-625-3388
Who: Affiliated with the Michelin-starred Tokyo restaurant of the same name, these two counters seating 11 people each serve uncompromisingly authentic omakase-style sushi. Artistic, delicious, refined and subtle, Sushi Ich's food competes for attention with the very theatre of omakase, where chefs in traditional outfits wield elegant knives and scrape fresh wasabi on boards strewn with shagreen.
What's new: Sushi Ichi's founding chef Masakazu Ishibashi picked up big-time in Michelin's inaugural Singapore edition, winning one star for Sushi Ichi and two for his other Singaporean restaurant, Shoukouwa.
The menu: Omakase is about as devoted to seasonality as can be. Right now, that means tuna snobs are looking to the coast of Wakayama for the perfect cuts. It's here served in a variety of subtly different styles: lean, fatty and aged for five-days. Japanese flying fish and mackerel pipe are also at there best this season. As for salmon roe, this is the only time of the year when you can get it fresh. That stuff you eat the rest of the time? It's been frozen.
Our tip: As always, Sushi Ichi closes the day after Japanese national holidays because it will only serve fish within 24 hours of purchasing it at Tsukiji market. Do book ahead or check their facebook to find out when Sushi Ichi is closed this month.
Price: B4,000 (Sakura course), B5,000 (Omakase nigiri), B7,000 (Omakase), B10,000 (Sushi Ichi Course)
LG/F, Erawan Bangkok, 494 Phloen Chit Rd., 02-250-0014
Who: Mirco Keller likes to keep a low profile but he is a regular in the BK Top Tables Top 10, meaning this town recognizes him as one of its most important chefs.
What's new: Keller has always been a tad more adventurous than Robuchon or Le Normandie, but not by much. That's starting to change, with highly personal touches such as his Chinese-inspired dumplings and his take on Germany's ubiquitous doner kebabs.
The menu: Keller straddles France and Germany, segueing between a beef tartare with piquant mustard seeds and capers, on a bed of tonnato (a Piedmontese tuna-flavored mayo), and a Berlin-style kebab with pulled pork and cole slaw lobster rouille. There are even nods to this hemisphere, with smoked eel joining a perfectly cooked Bresse pigeon.
Our tip: They don't charge corkage here! Don't tell them we told you.
Price: B2,190 (4 courses), B3,290 (5 courses).
2/F, Chamchuri Square, Rama 4 Rd., 061-852-5411, 095-085-7777
Who: Italian native Paolo Vitaletti is also known for the one and only pizzeria in Thailand serving certified Neapolitan pizza, Peppina. Now, he's joined by a new head chef,Rome-hailing Roberto Cimmino.
What's new: Cimmino brings Southern Italian cooking and passion for seafood to the table of what was originally a staunchly Roman restaurant.
The menu: While you can have the dishes on Appia's classic menu all year round, Cimmino has also rolled out a seasonal rotating menu, highlighting premium ingredients like Icelandic cod fish and mazara prawns. Some picks on this season's menu are the acqua pazza, a traditional dish from Naples which features an Icelandic cod fish fillet cooked with Italian sea water, capers, anchovy from sicily and sweet tomato from Mt. Vesuvius, on top of Bouchot mussels; and the single origin-wheat spaghetti with cooked and raw mazara prawn.
Our tip: Appia is now open daily. Mondays make a good time to visit as the famously popular restaurant is less likely to be packed.
Price: An average three-course dinner will cost around B1,500-2,000 per person
20/4 Sukhumvit Soi 31, 02-261-2056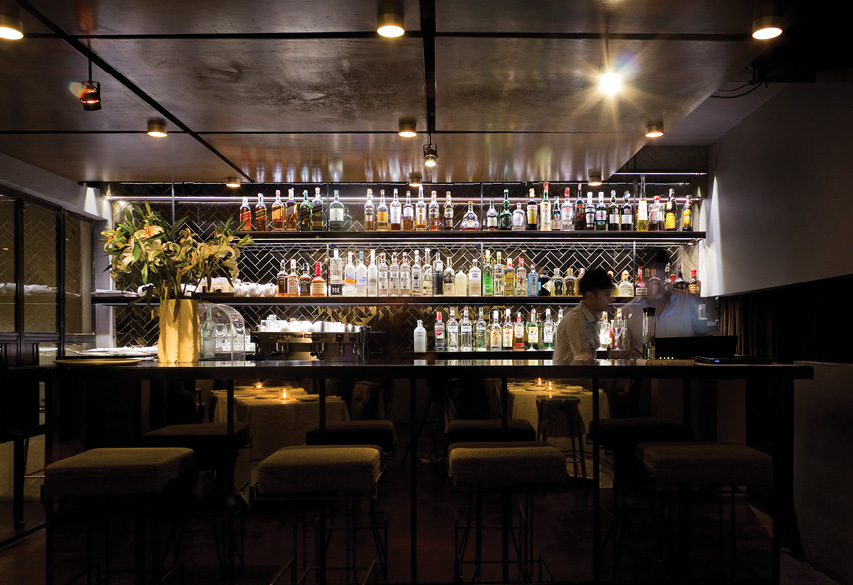 Who: Heading the kitchen at Eat Me since 2010, New Yorker and Culinary Institute of America-graduate Tim Butler has been responsible for ensuring the aging restaurant has never slipped from the minds of discerning diners thanks to his truly globally-inspired recipes that manage to still keep flavors comforting.
What's new: They're just about to launch a new cocktail menu at the bar, while the dining room is moving more towards large-format sharing dishes.
The menu: Within the next two weeks, Butler says they'll be offering eight-week dry-aged Ohmi (Shiga Prefecture) wagyu beef. It's also truffle and game season—two of the chef's favorites—and a special winter tasting menu is in the works to cater for it. Also look out for sanma, or autumn knife fish, grilled whole.
Our tip: Make sure you ask for the winter tasting menu when you make your booking—it's available on advanced notice only.
Price: Winter tasting menu price TBD. An average three-course dinner at Eat Me will cost around B2,000-3,000 per person.
1/6 Soi Phiphat 2, Convent Rd., 02-238-0931
Who: Compared to other top-tier names in Thai cuisine, chefs Bongkoch Satongun and Jason Bailey tend to be the underdogs. But their elevated yet authentic Thai dishes have a attracted a staunch crowd of Thai admirers.
What's new: The chefs are now digging deep into ancient Thai cookbooks, pulling out recipes and developing them into their own dishes. They're also using more wild produce from local farmers in the countryside.
The menu: In a progression from 2015, all the dishes are now either common or historical Thai dishes, elevated by premium protein and more extensive flavor composition. They make a flavorful Chiang Mai salad with fresh river prawn, inspired by a recipe of M.L. Dtiw Chonlamartpitjarn (1905-1965), which is basically a deconstructed tweak of good old nam prik noom (roasted banana chili paste) in the form of spicy salad. Their version of massaman lamb curry plays with unusual ingredients like shaved coconut apple and raw durian and a curry paste that, as the chef says, combines seven old recipes of massaman into one for good complexity.
Our tip: Ask for one of the tables by the window to enjoy the city view.
Price: An average three-course dinner will cost around B2,000-3,000 per person
3/F, Gaysorn Plaza, 999 Phloen Chit Rd., 02-656-1003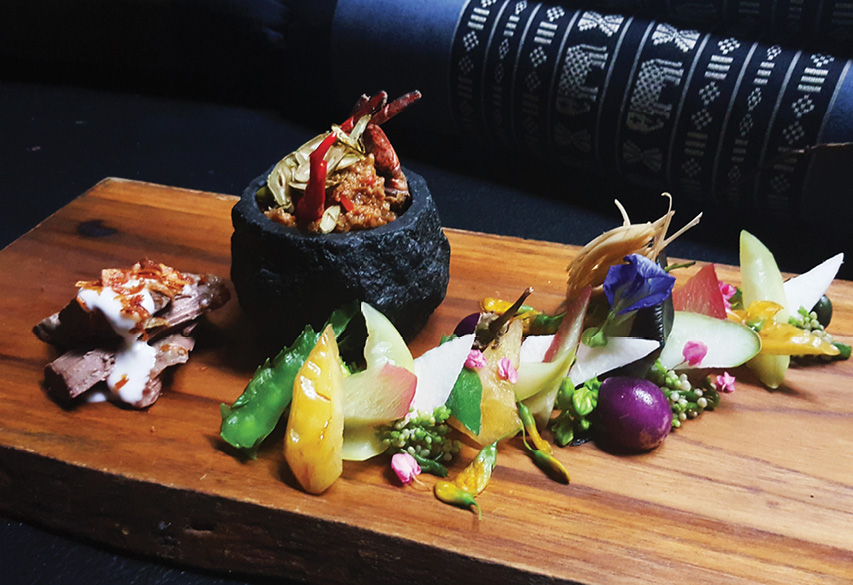 Who: Duangporn 'Bo" Songvisava and Dylan Jones, who are constantly raising the bar for genuine royal Thai cuisine, researching recipes, tracking down former palace chefs, and putting in the colossal time and effort to actually make these dishes.
What's new: This summer saw pop-ups abroad, from Hong Kong to New York, while they continue their path towards a zero-carbon footprint back home.
The menu: With slightly heavier dishes and fewer summery fruits, the Oct-Nov menu is packed with sharp flavors like coconut flower vinegar in a salad of flowers, braised salted beef in a relish of young tamarind, lamb with betel leaves or a smoked dried fish soup.
Our tip: The Bo.lan brief (B2,280) is more than enough food. Leave Bo.lan Balance (B2,680) to out-of-town foodies who really want to taste it all in one sitting.
Price: B2,280-2,680.
24 Sukhumvit Soi 53, 02-260-2961-2
Who: Chef Thitid "Ton" Tassanakajohn, 29, was the toast of Bangkok's restaurant after opening Le Du in 2014, thanks to boldly reinterpreted versions of Thai dishes that go well beyond tourist staples, challenging palates with authentic Thai flavors in exciting new forms.
What's new: A renovation is currently underway. So far, this means a new second-floor dining room, while a total revamp of downstairs is next (service will carry on as normal upstairs while this happens).
The menu: Now, says Ton, his two favorite things to work with are cuttlefish and termite mushrooms. These he says are not traditionally seen on the same plate, but come together in his latest tasting menu under a dressing of Thai herbs and salted egg. Though the dish is served a la carte, it should be enjoyed as part of the seven-course tasting menu.
Our tip: Never order a la carte here. The portions are the same as the set menu, which has been designed to experience from start to finish. And since it doesn't cost that much, there's no excuse.
Price: B2,590 (7 courses)
399/3 Silom Soi 7, 092-919-9969
---
BK Magazine's Top Tables guide is released annually. See the 2016 list here or download the full guide in PDF form here.