The restaurants we ranked out of ★★★★★ this month.
Food reviews remain one of the most-loved (and controversial) parts of BK Magazine. We run two restaurant reviews every week that are conducted completely anonymously. We pay for our food. We don't listen to the spiel from the owners or PR. And we write bluntly about what we think. Sometimes they piss people off. For more on BK's review policy, click here. This month's batch of reviews (ranked from from high to low below) took us to Gaa, home to one of the city's most creative kitchens; Soba Factory and Azuma, a pair of soba specialists at different ends of the pricing scale; Broken Eggs, a tapas kiosk turned full-blown restaurant; Krua Banleng, an unpretentious Thai restaurant alternative to Sathorn's lunchtime blitz; and Burger and Lobster, a big-name import from the UK.
"Creative yet grounded, Gaa is one of the most exciting tickets in town."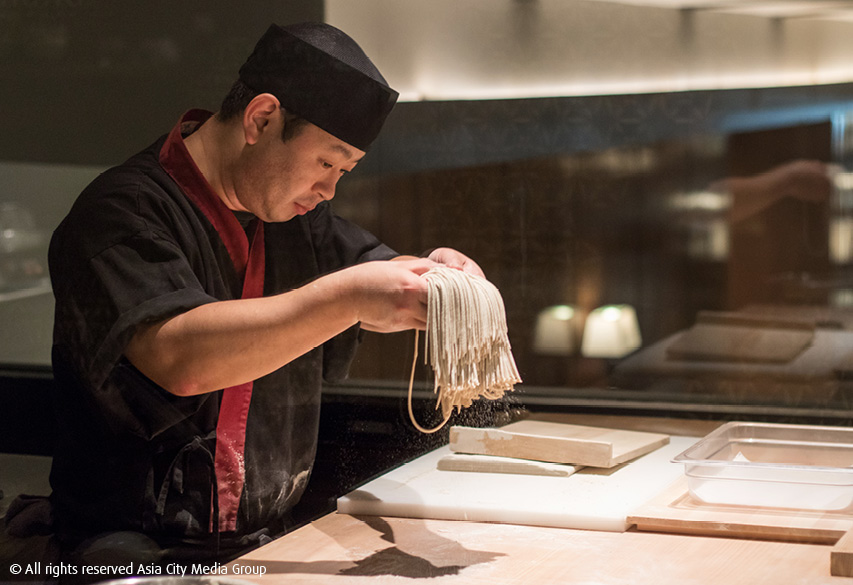 "We can't think of any better soba in Bangkok."
"Quality versus price, this restaurant trumps its local competitors."
"If you want good gastro tapas and a splash of booze in a comfy, upbeat setting, make the trek."
"Cozy, unpretentious Thai restaurants aren't common in this neck of the woods, especially ones so charming."
"A good, moderately cheap imported lobster is really the only reason we'd go here."