BANGKOK RESTAURANT
Broken Eggs
A Spanish kiosk turned full-blown tapas restaurant in Ekkamai.
This Ekkamai tapas standard began as a kiosk in Phra Khanong's W District. Today, the restaurant has a down to earth vibe, homemade sangria, Mediterranean gin and tonics, and a massive octopus painting on the wall. The architect is Galician chef Jacobo Astray, who crafts specials like grilled octopus, gambas al ajillo, Iberico pork shoulder with chimichurri (parsley and oil) sauce, and the house signature huevos rotos—eggs and ham. Astray makes a delicious seafood paella on weekends as well, in a very large pan by the front door.
After morphing from a street-side tapas stall in Phra Khanong's W District into a full-on standalone restaurant deep down Ekkamai in August, 2017, Broken Eggs still holds its down-to-earth appeal. You can hear the pumping sounds of old-school hip-hop fused with Latin beats as you approach its large window-clad door passing the old, empty food stall that hints at the venue's teeth-cutting days.
A concrete bar, tall wood and steel chairs, and a massive octopus painting on the wall contribute to the no-frills vibe that draws groups of expats—from Bangkok's Spanish crowd to Japanese salarymen and food writers—to knock back cheap house-made sangria (B160/glass, B320/jug), G&Ts (from B220), craft beers (from B200) and a predictably decent selection of Spanish wine (from B240). In fact, if Broken Eggs stopped selling food altogether it might make a pretty good watering hole—sans any real cocktails.
But those same expats also come from across town to run through its modest list of classic tapas. None of it is going to blow you away, though. Although sufficient for light bar bites, you can hardly taste any Iberico ham in the croquetas (potato fritters with ham, B200), which is disappointing for a simple tapas staple. The grilled octopus with potato puree and paprika (B380) also falls into OK-but-nothing-special category with flesh that's slightly too chewy and a heap of onions that's more-or-less meant to be pushed aside. Its namesake dish, broken eggs (fries, a smashed egg and your choice of chorizo, shrimp or mushrooms, B220), is a bit greasy, but with all those plump chunks of juicy chorizo it's hard to care—we approve.
You can see Galician-born chef Jacobo Astray plating away in the corner, slicing fresh pieces of Iberico ham and bouncing around from table to table playing host. This definitely adds to Broken Eggs' charm, but he and the kitchen can get overwhelmed at times and slow down the service team, who are generally on the ball, friendly and attentive.
If all of this sounds too critical, it shouldn't. Broken Eggs has more high points than lows—the sizzling and fresh gambas al ajillo (garlic shrimp, B210) is a definite high point, same with the flaky pastry-wrapped beef cheek (B320). If you want to have your expectations redefined, this isn't your spot. If you want good gastro tapas and a splash of booze in a comfy, upbeat setting, make the trek.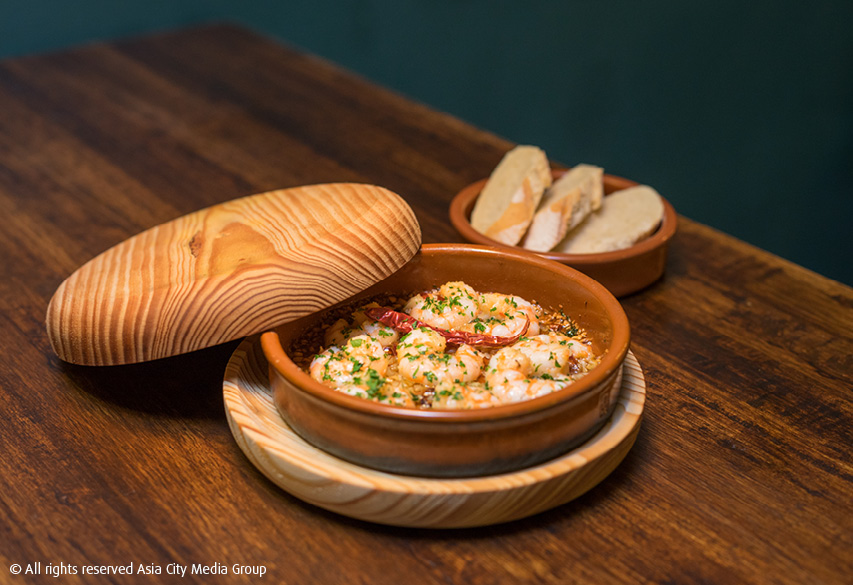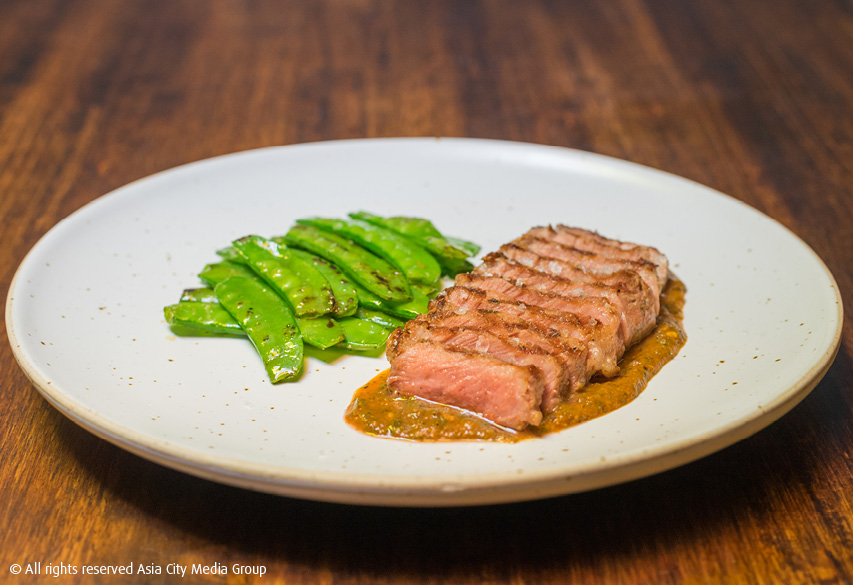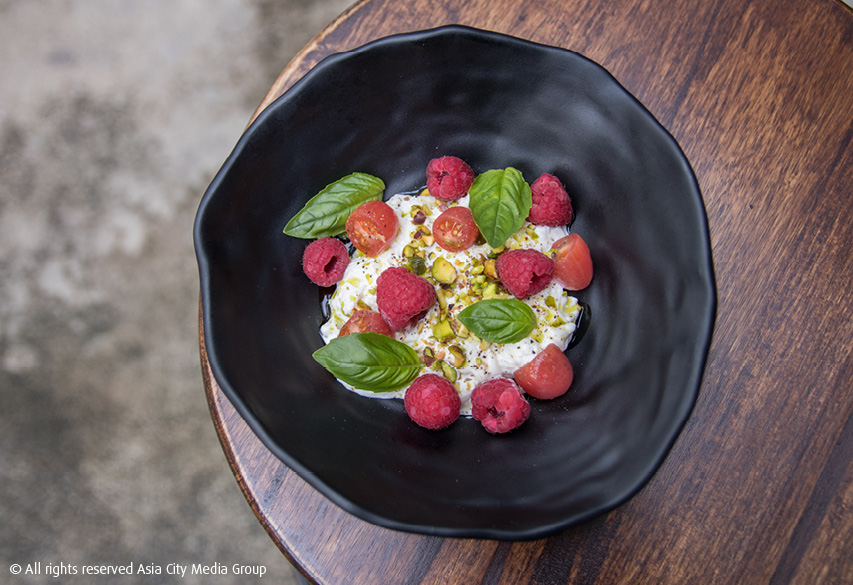 ---
This review took place in January 2018 and is based on a visit to the restaurant without the restaurant's knowledge. For more on BK's review policy, click here.
Venue Details
Address:
Broken Eggs, 112/7 Sukhumvit Soi 63 (Ekkamai), Bangkok, Thailand
Phone:
02-047-7811
Website:
www.facebook.com/brokeneggsbkk
Area:
Ekkamai
Cuisine:
Spanish, Tapas
Price Range:
BBB

Open since:
October, 2017
Opening hours:

Tue-Sun

4-10:30pm

Nearest train
BTS Ekkamai
Report a correction