BANGKOK RESTAURANT
Azuma Soba
Quality versus price, this soba house trumps the competition.
A Bangkok extension of a restaurant empire with over 200 branches in Kyushu, this noodle house has been a staple of the Bangkok soba scene since its opening in 2016. The soba prowess on display here is masked by a humble shop-house exterior, indistinguishable from many a Bangkok izakaya or ramen joint. For the uninitiated, look for the simple declarative sign: "Soba Noodle."
Inside is a clean, well-lit place. The service is zippy and attentive and there's a general impression of abundance: your cup of free green tea refills itself endlessly, and the soba portions can be increased threefold without extra cost. If clientele is a measure of authenticity, then you'll appreciate that the restaurant's regularly packed with Japanese eaters talking loudly over a background of clinking beers.
The wallet-friendly menu spans 20 hot and cold options, each differentiated by its side dishes. While the hot broth is fishy and delicious, we recommend the cold option because the noodle keeps its satisfyingly chewy bite. B300 gets you three portions of soba (a mountain you can add to later, if you're able) and fluffy, crispy shrimp and vegetable tempura, all accompanied by a delicious, clear dipping sauce. For B320, you'll also get a rice bowl topped with chopped tuna. Plain soba is B190.
To go with your draft Asahi (a small for B100), there's an izakaya-style menu dotted with three price points: B90, B140 and B190. For B190, try the four pieces of shrimp tempura or the grilled mackerel pike with spicy cod roe. The pickled ginger tempura (B140) has a tangy, punchy flavor and only a slightly greasy aftertaste. If you're eating with a group, add to your table's bounty the pleasantly smoky grilled capelin (B90 for three), the springy deep-fried octopus (B140) and the cold bean curd with fermented soybean (B140).
We later discovered that Azuma is also the favorite soba place of many local chefs, including chef Weerawat "Nhoom" Triyasenawat from Udon Thani's Samuay and Sons, and for good reason: versus quality for price, this restaurant trumps its local competitors.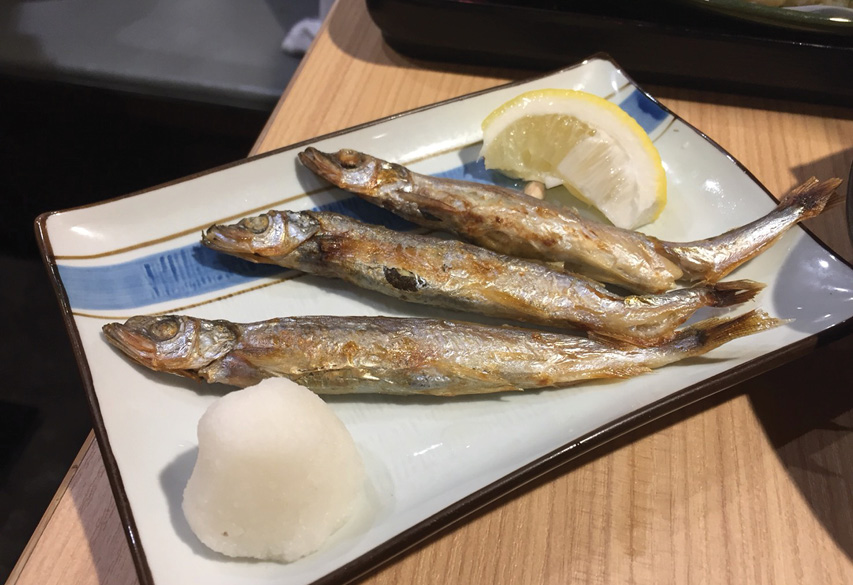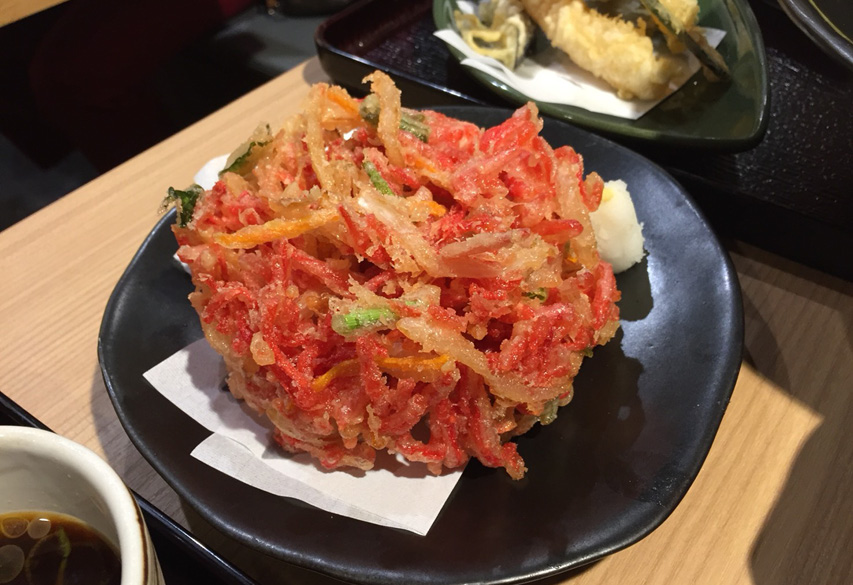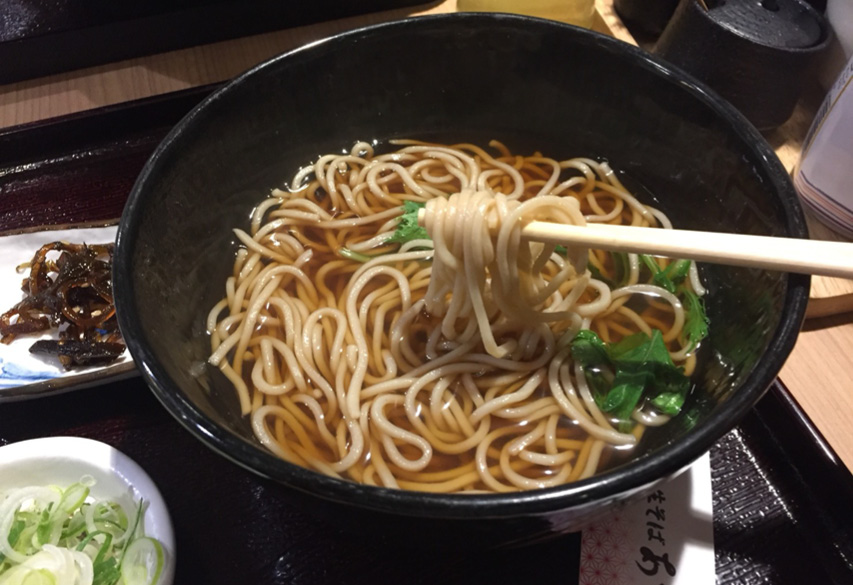 ---
This review took place in January 2018 and is based on a visit to the restaurant without the restaurant's knowledge. For more on BK's review policy, click here.
Venue Details
Address:
Azuma Soba, 592/21 Soi 33/1 (Sukhumvit), Bangkok, Thailand
Phone:
02-258-3447
Area:
Phrom Phong
Cuisine:
Japanese
Price Range:
B -

BBB

Opening hours:

daily

10am-10pm

Report a correction