Push aside your health-conscious lifestyle to make way for massive portions and premium meats.

If you're after a steak night with character, this is a place made for you. The menu focuses on juicy, fatty, iron-rich dry aged beef at super competitive prices. Step inside the dining room with vibrant red-brick walls and fairy lights to have waiters whisk you into the adjoining butcher shop where you can pick your meat ranging from 45-day dry-aged rump steak (B1,500/kg) to the modestly marbled Arno's Super T-Bone (B5,900/kg) which comes from Thai cattle crossbred with wagyu.
2090/2 Narathiwas Soi 20, 02-678-8340. Open daily 11:30am-11pm

This basic, grungy space puts some serious gusto into its classic American dishes and also hosts comedy nights, gigs and movie screenings. Join the largely expat crowd and order the Jalapeno Poppers (deep-fried jalapeno stuffed with Wisconsin cream cheese, B170), Buffalo hot wings (B110) and Jack the Ripper (deep-fried bacon-wrapped sausage topped with peppers, onions and jalapeno cheese sauce, B180). Reasonable prices and a rocking playlist also earn it extra points.
598/66 Asoke Din Daeng Rd., 081-438 7221. Open Tue-Sun 11am-midnight. MRT Phra Ram 9
Credit: www.facebook.com/fireplacegrillandbar
This venerable steakhouse still does things the traditional way, with Caesar salads tossed table-side and steak tartares prepared on the trolley to your liking. With a lengthy list of the very best beef, we recommend going for the juicy Jack's Creek Waygu Australia tenderloin (B2,900) or the Riverina grain-fed Angus rib eye (B2,200). Still have enough room for some sides? Try a jacket potato with sour cream, bacon and spring onions (B200).
G/F InterContinental Bangkok, Phloen Chit Rd., 02-656-0444 ext. 5505. Open Mon-Fri noon-2:30pm; daily 6:30-10:30pm. BTS Chit Lom
Exclusively for Citi credit card members:
Get a complimentary dessert valued THB 300 when spending THB 3,000 or more /sales slip (limit 1 dish /card /table /sales slip) Today – 30 Nov 18
Located right in the heart of Bangkok, KUH Grill & Bar dishes out juicy premium meats piled high for very reasonable prices. Dig into some 75-day dry-aged US prime rib for a mere B320/100g or premium pan-seared diced ribeye beef with rice (B290). The generous selection of seafood means KUH also offers so much more than slabs of seared cow, like the grilled salmon with white wine and mustard wasabi sauce (B320) and the truffle scallop paste (B320).
14 Soi Sukhumvit 23 (Asoke),089-927-2212. Open daily 3-10 pm (Closed Mon.) BTS Asoke or MRT Sukhumvit
Exclusively for Citi credit card members: :
Get 10% discount on food only when spending THB 1,500 or more /sales slip (excluding VAT and service charge) Today – 31 Dec 18

This casual American barbecue offers ribs and ribs only. There are two options: the standout eight-hour-roasted beef ribs (B530) and six-hour-roasted pork ribs (B320), both cooked in a on-site smokehouse with homemade barbecue sauce. Side dishes are made fresh daily, like silky mashed potatoes (B60 for small, B80 for large) and winter salad (B40 for small, B60 for large). There's also a special rotating menu that doles out meaty classics like a pork rib burger (B260) served with fresh cabbage and buns from artisanal baker Maison Jean Philippe.
M/F The Commons, Thonglor Soi 17, 081-933-7143. Open Mon-Thu 11:30am-2:30pm, 5:30-10pm; Fri-Sun 11:30am-10:30pm. BTS Thong Lo
Exclusively for Citi credit card members:
Get 15% discount for Citi ULTIMA, Citi Prestige, Citi Preferred, and Citi Select card members or get 10% discount for other card types Today – 31 Jul 18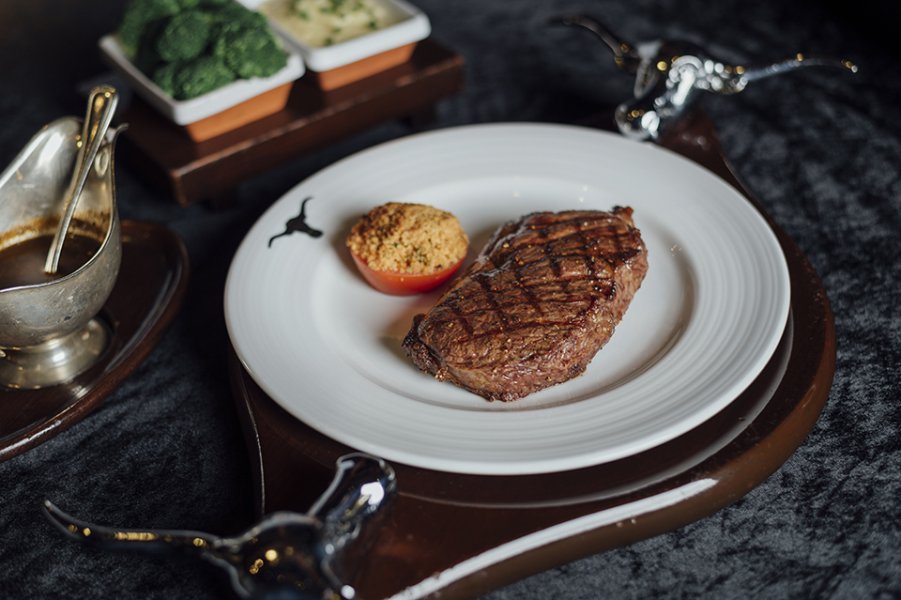 For an uber-indulgent meal, there's nothing quite like this classic steakhouse restaurant with its huge handlebar platters, serrated knives and oversized chairs. The meat is Wagyu beef, US prime beef or Australian black angus and the seafood, too, is imported—go for the spice-rubbed Tomahawk Wagyu Roast (B4,600++ for 2 people) served with blue cheese, black pepper and barbecue sauce. Service is impeccable, as you'd expect in a five-star hotel, and the whole experience—gorgeous waitresses, Sinatra soundtrack, strong martinis—is everything you'd expect.
2/F JW Marriott, Sukhumvit Soi 2, 02-656-7700. Open daily 6-11pm. BTS Ploen Chit
Exclusively for Citi credit card members:
Get 20% discount on a la carte menu Today – 30 Jun 18 Get 15 % discount on a la carte menu Today – 31 Dec 18 (for Citi ULTIMA, Citi Prestige, Citi Preferred and Citi Select card members) Advance reservation is required prior to services.

Rib Room & Bar Steakhouse isn't a typical steakhouse. It ditches the tried wood paneling for floor-to-ceiling windows (the panoramic views are among the best in the city), minimalist décor and a Ferrari-red open kitchen. The beef on offer, prepared under the supervision of executive chef Philippe Gaudal, includes highly prized Japanese wagyu, Stockyard Black Label wagyu and Ranger Valley 400-days grain fed—the latter two coming from Australia. They dish out more than beef, too. There's a wide selection of seafood, poultry, lamb, fresh salads (prepared tableside) and deserts.
31/F The Landmark Bangkok, Sukhumvit Rd., 02-254-0404. Open daily 6-11:00pm. BTS Nana
Exclusively for Citi credit card members:
Get 15% discount on a la carte food menu Today – 30 Dec 18

The atmosphere at Smokin' Pug caters to all, from candlelit date-nighters to lively groups knocking back heady boozes. The foot-tapping jazz helps set the mood for devouring hearty dishes like the baby-back ribs and beef brisket platter (B895/two portions) that's smoked overnight before being served with homemade cornbread and slaw. To wash all that goodness down, the menu steers clear of fancy mixology and hits the spot with a range of simple-done-right cocktails such as the Danny's Choice (B295), which really puts the "G" in G&T.
105 Lang Suan Rd., 083-029-7598. Open Wed-Sun 5-11pm. BTS Chit Lom


The Meatchop Butcher and Spirits has brought a welcome dose of cool to the Sala Daeng neighborhood, thanks the sounds of punchy '70s disco hits bellow from speakers just above the restaurant's sleek black facade and an open kitchen augmented by black tiling, pastel pink walls and rattan chairs for a stylized take on a bustling neighborhood deli. Then, there's the tasty tapas bites, cocktails and premium cuts of meat—like the Australian Rangers Valley tenderloin (B650/320g). The range of smaller plates, such as the platter of jamon Iberico and serrano (B250) and grilled octopus with smooth avocado mash (B230), make for nice nibbles while knocking back intriguing cocktails—choose the Pickle Surfer (B340).
1/4 Sala Daeng Soi 1, 02-033-2709. Open Mon-Sat 11am-11pm. MRT Lumphini
Exclusively for Citi credit card members:
Get 5% discount on food only and get a complimentary drink valued THB 280 when spending THB 2,000 or more /sales slip (limit 1 glass /card /table /sales slip) Today – 31 Jul 18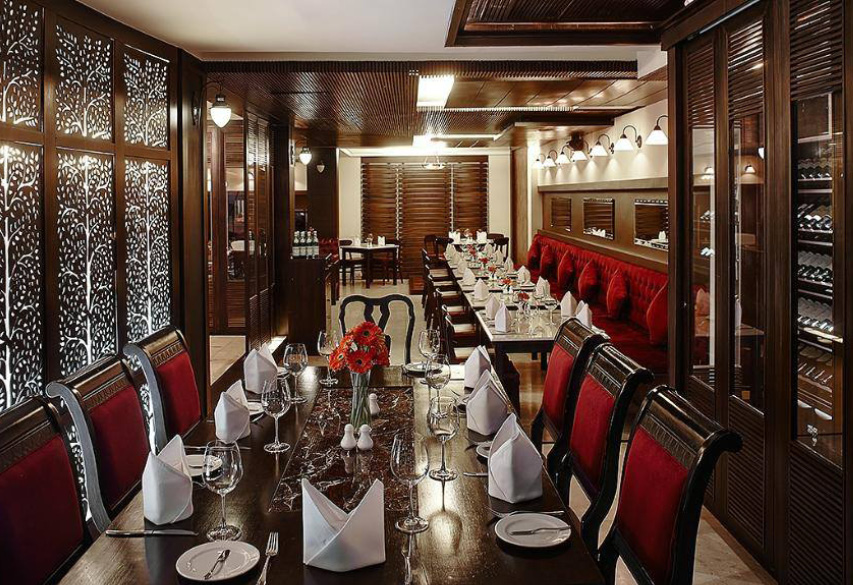 Credit: www.facebook.com/theussteakhouse
As the name suggest, this premium American steakhouse takes its beef seriously, serving only US Beef Choice cuts from Nebraska and other premium favorites. Despite the elegant decor plush with velvet cushions and leather seats, the food is casual and homey thanks to hefty pork chops, BBQ ribs and steaks (including tomahawks, prime rib, ribeye, T-bone and fillet). Check out the tomahawk (B2,345/2 people) served with two sauces alongside Waldorf slaw salad, homemade ratatouille and duo of coconut and dark chocolate mousse from the a la carte menu. For drinks, try the easy-to-down lychee martini (B240) or mojito (B240)—both subtly sweet and very refreshing.
156-158 Sukhumvit Soi 16, 02-656-7700. Open Mon-Sat 4-11pm. BTS Asok. (Call for private events and functions)
Exclusively for Citi credit card members: :
Get 20% discount on all steak cuts (Mon-Thu) 1 May 18 – 30 Jun 18
Get 10% discount on food only Today – 31 Dec 18
Sponsored by: