---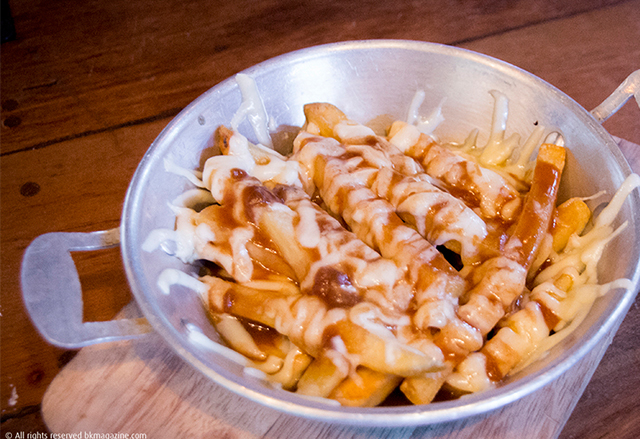 Sway
Poutine
Basically, poutine is French fries, covered in cheese curds and gravy. One small bar in the Old Town,
Snack Bar
(80 Samsen Soi 2, 089-608-7836), has claimed to be the only place in Bangkok that offers this Canadian dish for a couple of years while you actually can also find plenty of options at
Sway
(Arena 10, Thonglor Soi 10, 02-711-6052).
Fatty's Bar & Diner
(598/66 Asoke Din Daeng Rd., 081-438-7221) currently has it on the chalkboard as a special. And you'll have to keep your eyes on
Opposite Mess Hall
's (2/F, 27/1 Sukhumvit Soi 51, 02-662-6330) menu as its version made of house-cut potatoes randomly makes its appearance on daily specials.
Mitramitr
Serious Tea
Coffee has been big for a long time. But now's the turn of people taking tea seriously. Really seriously. From China Town's
Double Dogs
(406 Yaowarat Rd., 086-329-3075) and Old Town's
Mitramitr
(32 Phra Sumen Rd., 02-126-6567) to Sukhumvit spots like Ekkamai's
Peace Oriental Teahouse
(70/5 Sukhumvit Soi 63 [Ekkamai], 097-267-2626) and Thonglor's
Tigerlily
(Sukhumvit 49/1, 02-019-8287). Or for something seriously special, book dinner at
Gaggan
(68/1 Lang Suan Rd., 02-652-1700) to try his pride and joy: a highly sought-after form of umami-tasting Japanese green tea which he carries back from his trips to Japan.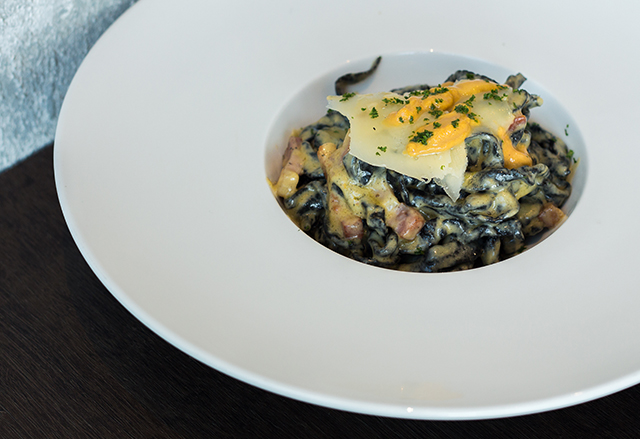 Crab and Claw
Uni-everything
Uni
(sea urchin) started off in Bangkok with Japanese food, to be eaten raw on sushi and sashimi. But its popularity has gone well beyond that. Taking the place of foie gras, it's now appearing in almost everything, everywhere. The most uni-laden dishes we've come across so far are
Vivarium
's (3675 Rama 4 Rd., 096-878-3027) spicy cucumber salad with uni and New England restaurant
Crab and Claw
's (7/F, Emquartier, Sukhumvit Rd., 095-564-5422) spaghetti uni-ara (house-made squid ink pasta with cheese, uni butter, uni sauce and fresh uni).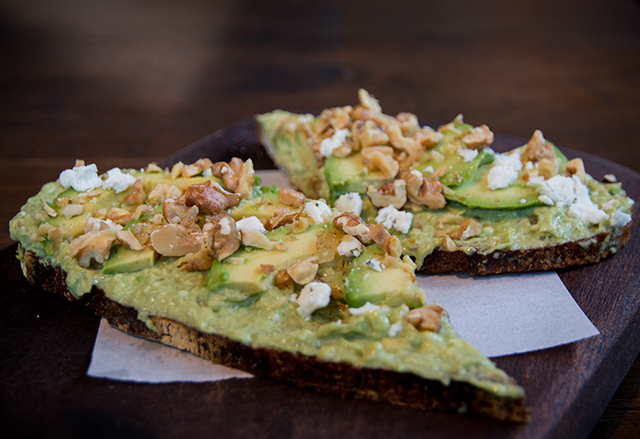 Tribeca
Smashed Avocado
Now that Bangkokians are way too well educated for American eggy breakfast dishes, the trend has moved down under. Yes, avocado toast may be the new eggs Benedict. This Aussie-origin dish, with its health food-evoking look fits in just right with the clean-eating trend, and can now be found on many of Bangkok's favorite breakfast and brunch menus. Try
Roast
's (2/F, Seenspace, Thonglor Soi 13, 02-185-2865) version with country rye bread and roasted vine tomatoes or
Tribeca
's (Nihonmura Mall, Thonglor Soi 13, 02-712-9209) with feta cheese and walnuts.
Crab and Claw
Lobster Rolls
Thais may have be used to eating this giant beast with the country's signature green seafood sauce, but now the game has changed. Western-style lobster in a soft bun is so good people are willing to pay B1,000 for it, like at
Crab and Claw
and
Scruffy Apron
(6/F, Emquartier, Sukhumvit Rd., 02-003-6263). For something more pocket-friendly, check out
Lobster and Oyster
's (Nawamin Festival Walk, Prasertmanukrit Rd., 085- 364-6419, 093-545-1469) at B645.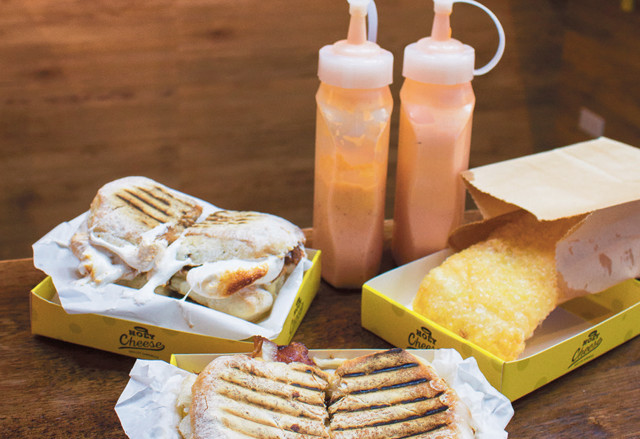 Holy Cheese
Grilled Cheese
It took Bangkok a while for this blood-clogging American guilty pleasure to arrive on the scene. Thanks to
Holy Cheese
(Rod Fai Market 2, 1390/75 New Ratchadapisek Rd.,
www.fb.com/holycheesebkk
), now we have a place fully dedicated to the dish, on top of new food truck
Deli-Q
(
www.fb.com/deliqbkk
) which also specializes in sandwich melts. More traditional American-style melts can also be found at
Dean & Deluca
(G/F, The Cube, Mahanakhon, 92 Narathiwas Rd., 02-234-1434).
Soft Tree
Honeycomb
Frozen yogurt isn't out of fashion just yet, but vanilla soft serve has silently been making a comeback. This time, with a petite piece of honeycomb on top. Korean ice-cream shop
Soft Tree
(B/F, Emquartier, Sukhumvit Rd.) debuted a couple of months ago at Emquartier, where it had people queuing up for a taste. And just when you learn the existence of something, suddenly it's everywhere. If Soft Tree's honeycomb is too small for you, get a bigger chunk at
Soft Bee
(3/F, Central Rama 9,
www.fb.com/softbeecafe
). You'll also find it at
Crumb
(3/F, Central Embassy, 1031 Phloen Chit Rd., 02-160-5630) and
Muteki
(G/F, Empire Tower, Sathorn Rd., 02-670-2888).
Kaizen
Nitro Coffee
Now that everyone is doing cold brew, someone had to go one step further. Unlike normal cold brew, nitro coffee is infused with nitrogen, kept in a keg and served up on tap just like beer. The result is strong black coffee with a slightly sweet taste and some bubbles.
Kaizen
(Tai Ping Tower, 582/5 Ekkamai Soi 26 and 28, 098-831-6009) does nitro cold brew at B130 with single origin and blend options. Kanchanaburi-hailing
Finca de Barn
(
on.fb.me/1Is-VpxM
) is another exciting new player on Bangkok's coffee circuit, appearing regularly as a stall at foodie events and currently tapping at
2/7: Twice a Week
(208 Chulalongkorn Soi 50, Rama 4 Rd., 087-507-1997).