We uncover the very best, most authentic restaurants (not stalls) doing traditional Thai cuisine.
These past few years have seen some fantastic fine-dining restaurants serving Thai food open their doors in Bangkok:
Bo.lan
,
Nahm
,
Issaya
,
Supanniga
and
Paste
. But here are the veterans whose food--and prices--all hark to the good old days when fancy Thai food wasn't yet on the map.
Krua Sa Ros Jad is designed to look like a traditional Thai house, which might make you feel like you're having dinner at your stern, old-fashioned auntie's place. But who cares when the food is so delightful, dazzling diners with its high-quality ingredients. Here, they get almost everything right in every dish. Even basic dishes like hoy clang "disco" (blanched cockles topped with spicy sauce, B150) are just as satisfying as complex offerings like the rich gaeng kiew waan (green curry with fish balls, B280) and pla chon naa savoey (fried snakehead fish topped with sauce, B320), which is accompanied by more than 10 kinds of herbs—refreshing and bursting with flavor.
112 Wiphawadirangsit Soi 44, 02-579-0021-2, 081-496-9181. Open daily 11am-10pm (closed on the third Sunday of every month)
Krua Apsorn may not offer the richest, spiciest or even most flavorful Thai food, but it does whip up consistently well-rounded dishes. Among the winners here are the nuea poo pad prik leung (stir-fried crabmeat with chili, B350), which is simply delicious, while even children's favorites like the khai foo poo (Thai omelet with crabmeat, B85) are highly rewarding—fluffy and very comforting. There are quite a few branches around town, including the one in Vimanmek Mansion where you can enjoy a view of the palace, but we think the original Samsen branch best shows off the perfect techniques of the chefs.
503-505 Samsen Rd., 02-668-8788. kruaapsorn.com. Open Mon-Sat 10:30am-7:30pm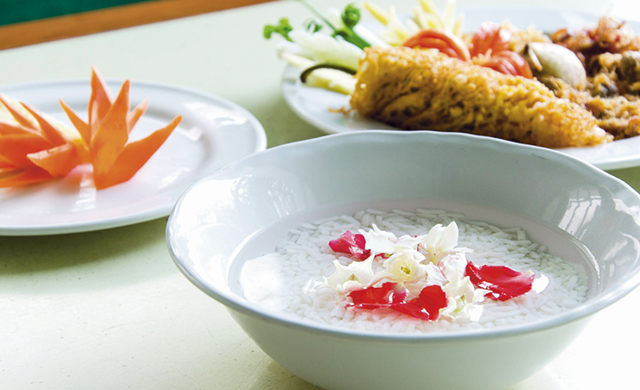 Tucked in Sukhumvit Soi 49, Lai Rod faces strong competition from another classic Thai restaurant, Klang Soi, located in the same neighborhood. But it seems that the majority vote is with this place, if you want to escape all the pretentious restaurants around Sukhumvit. This casual canteen-like restaurant is, in fact, a classic Thai institution, serving up a range of comforting dishes from gaeng kiew waan (green curry, B100) to khao pad gaeng tai pla (stir-fried rice with Southern paste, B90)—all with homemade attention to detail and fine quality ingredients.
120/4-5 Sukhumvit Soi 49 (across from Samitivej Sukhumvit Hospital), 02-391-3193. Open daily 11am-10pm
Cook Somdej
Cook Somdej's story began more than eight decades ago with the former owner-chef of Poj Karn, who once worked for the royal family. It's said that his recipes are derived from the kitchens of our crowned heads of state—hence its nickname, Cook Somdej ("The Prince's Chef"). But don't expect Poj Karn to be fancy or sophisticated—homey and tasty, yes, but not regal. This very casual, small family-run restaurant serves up traditional dishes (B60-B200) like namprik gapi (shrimp paste), gaeng som (soup with tamarind and shrimps) and saeng wa (chili paste with prawns). Among the most impressive dishes are the fluffy khai jiew (omelet), which is spruced up with chopped lemongrass, and the mee krob (sweet crispy rice noodles), which has a beautifully crisp texture and a nicely balanced sweet and sour sauce.
443 Tanao Rd., 02-222-2686. Open daily 10am-9pm
Baan Pee Lek might be hidden down a sub-soi off far-flung Srinakarin but the plaudits for its moo sub pla kem (minced pork with mackerel) come from all over Bangkok. With more than 30 years of operation, the adorable restaurant is kitted out with vintage wooden furniture and a grand piano, while the friendly auntie (the owner) likes to dress up like a diva. The dishes are rich, flavorful and pay great attention to detail. Swing by for the aforementioned moo sub pla kem (minced pork with mackerel, B150), which is simply amazing. Unlike other versions of the dish, this one is lightly-fried, smoky and fragrant. Plus, it's served with shallot, lime and chili—a creative tweak that adds an extra level of delicious complexity. The gaeng pa (jungle curry, B220), too, is one of the best around. It's spiced to perfection, packed with herbs that encompass a wide range of flavors and perfectly cooked eggplants. Trust us, avoid the Western dishes like steak and stick with these classics. We guarantee you'll be back for more.
301 Chalerm Phrakiat Rama 9 Soi 9, 02-393-8839, 086-329-5339. Open daily 11am-2pm, 5-11pm
Rosabieng
Sitting in a revamped two-story traditional Thai house overlooking over the railway, Rosabieng is all about natural flavors. With its eclectic setting that includes a miniature European town with an electric train, the place draws in diners from all walks of life: families with drivers waiting out front, bureaucrats and a few office workers in the area. They come here for pleasant vibe and decent dishes like tord mun Rosabieng (fish cakes with yolk, B180) or tom yam pla krapong (seabass in spicy soup, B220), which is perfectly balanced with fish that's very fresh and delicious. Also note that across the street is Soei, a must-try street-vibe restaurant, which offers real deal Thai dishes, plus you can end your meal with the addictive o tueng (milk with brown sugar and lemon basil).
102/5 Sethasiri Rd. 02-271-3265. Open daily 11am-10pm
Baan Peeraka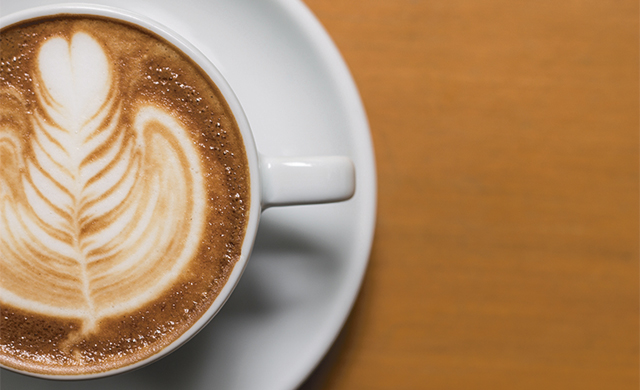 Baan Peeraka has a strong and devoted following of home-cooked cuisine lovers. With its lush garden and pond, it's easy to see why they flock here. The food is great, too, while the service is surprisingly friendly. The traditional dishes keep things simple but satisfying, like the wonderful senyai pad prik khee noo (stir-fried noodles with shrimps and chili, B79), which offers a slightly burnt aroma with noodles that are delightfully, chewy and moist thanks to the recipe with glutinous flour. Then you can try the rare and delicious kanom jeen sao nam (rice vermicelli served with coconut milk and shrimp, B79, available on Fridays) or mee krob (B109). Perfect for a lazy weekend, Cafe du Coq is connected to the venue and serves up decent coffee.
Rom Klao Soi 8/1, 085-554-0040, 081-734-4689. Open Tue-Sun 11am-8pm
Tucked in a building that looks rather like a bomb shelter, here is where Celebrity Chef Chumpol Jangprai grew up learning everything about cooking. This old-school spot is part grannie's home, part canteen. But it serves up some truly classic fare, all of which is served up in a spotless setting and at really affordable prices. The place churns out dish after dish come lunchtime, with popular picks being the kanom jeen saonam (rice vermicelli with coconut milk and dried shrimp, B55), yam moo yang krob (crispy pork in spicy salad, B80) and gaeng ped ped yang (curry with grilled duck, B80). Desserts are also a must—order the gluay chuem (sweetened bananas served with coconut milk, B25) and don't forget the khao chae when in season.
59/1 Witthayu (Wireless) Rd., 02-252-7637, 02-251-9378. Open Mon-Sat 10am-3pm
This 60-year-old institution is a favorite hangout spot of grandpas and their big-haired wives. But really, you should join them. The place is proud of not having changed its recipes since its inception and is committed to using only top-of-the-line ingredients. With its old-fashioned European-style decor and jazz band playing classic Suntaraporn songs, the overall vibe is very retro and very charming. The dishes you will need to look out for are the unbelievably tasty kra thong tong (minced chicken and sweet corn in rice tartlets, B100) with its fresh ingredients that shine through the crispy and non-greasy rice cup, refreshing yam trakrai (spicy salad with lemongrass, B130) and gaeng kiew wan (B150), with its curry paste made from scratch and expertly selected herbs and ingredients. But, really, you can't go wrong with anything off the menu.
78/2 Ratchadamnoen Klang Rd., 02-224-3088. Open daily 10:30am-11pm
Thon Krueng

Thon Krueng is worth the queue that sometimes blocks the footpath. If you want to eat dishes like namprik kapi (shrimp paste, B180) or a very simple khao pad namprik (B95) or khao niew na moo yang (grilled pork with sticky rice, B130) in an inner city location, then this is the spot. For more than 20 years, this restaurant has served up simple but satisfying dishes that draw in hordes of Thais, plus many Japanese expats. All the recommended dishes live up to their name, but we really vouch for uncommon offerings like the tung tong (wonton stuffed with shrimps, B120) and the seasonal khao chae (fragrant rice served with condiments like luk kapi [shrimp paste], prik yuak sord sai [stuffed bell pepper] and chai pow pad wan [stir-fried sweet turnip]).
239 Thonglor Soi 13, 02-185-2873. Open daily 10:30am-11pm
You might also like: