Tired of working from home? So are we. The cat always wins the staring contests. In this boiling rainy season, we need somewhere convenient, comfortable, and bursting with outlets and wifi. And rather than a coworking space, we want somewhere you can genuinely enjoy your day with ambience and good food.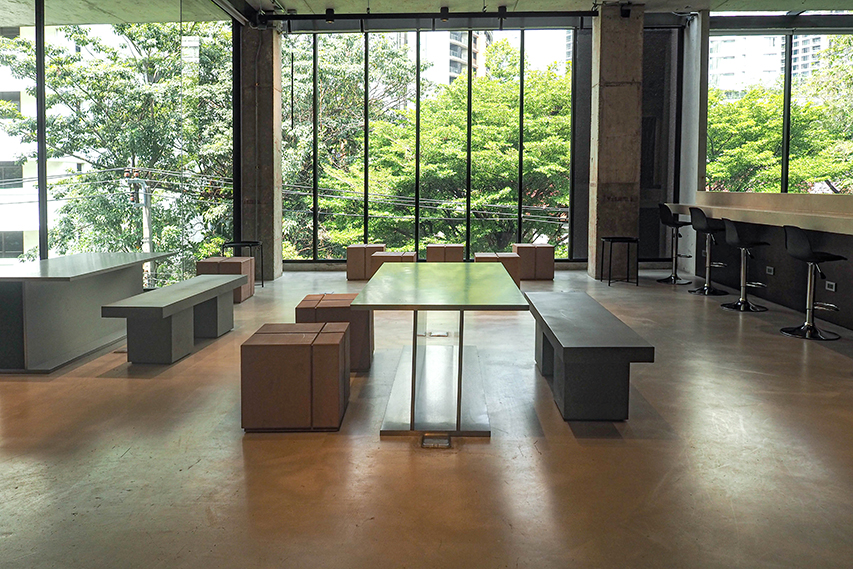 Pros: Chocolate? Yes, please. But, there's more to this cacao cafe than their beans—including a lot of outlets to power your work. As for ambience, there's an office-like atmosphere, and that's because the couple behind Tempered renovated a five-storey office building on a leafy Ruamrudee soi.
Cons: With great interiors come hipsters. Also, the chairs don't have backs—so if you can, try to be young.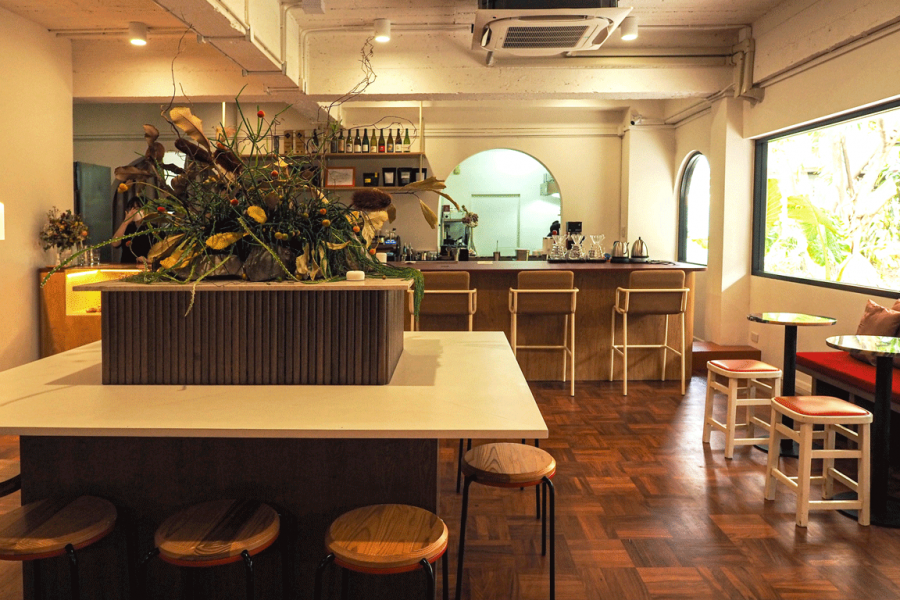 Pros: Want to be Zen on your Zoom? The lush back garden at Pridi is a great place to get centered and get work done. The main hall has been converted into sort of a coworking space with light-wood accented furniture, plenty of natural light, and electric chargers. Grab our favorite, the citrusy Kabosu Kumquat (B140).
Cons: It's a very beautiful space, so you're going to get quite a few "Instagram models" while you're doing your invoicing.
Sip & Co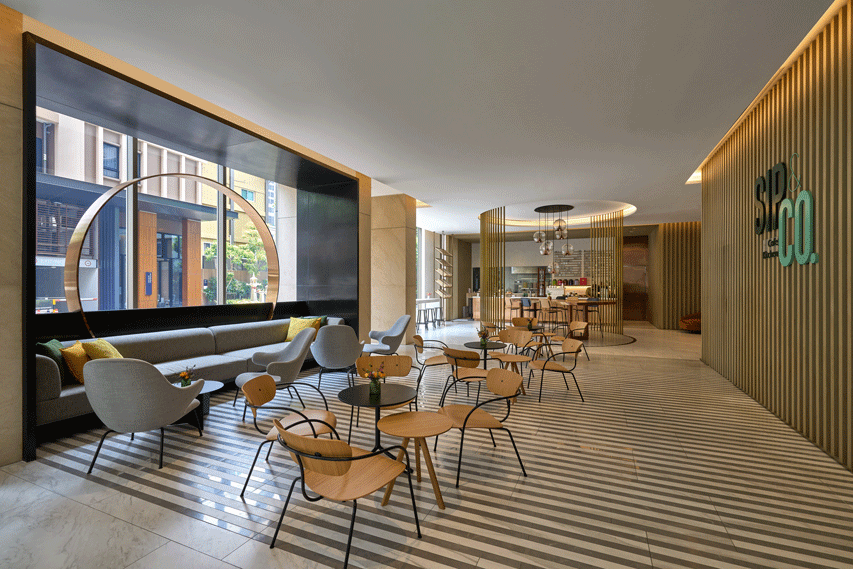 Pros: Open very early at 6am and with reasonably priced fare, Sip & Co features fresh baked goods and decent dining options, including walnut and banana pancakes to start your workday.
Cons: Attached to the Sindhorn Midtown Hotel, with around 40 sit-down spots, you get a bit of the suitcase crowd and the feel is like a coworking space.
Pros: Open in March and easily reached from the Asoke interchange, Gigi Cafe features casual Italian dining with pizza and pasta, and health nuts will find gluten-free pasta and vegan dishes. There's great food, high-ceiling sunlight, and, if you're working late—really late—Gigi is open until midnight at the moment.
Cons: A little pricey to be at all day, and, as it's new, there's no telling what the crowd will be like.
Pros: Here, you can do the coworking thing and the boozy thing. Open-air space, city views, and booze after 6pm, the Paper Plane Project on the 40th floor of T-One Building at Thonglor lets you work for free and offers both a decent pancetta carbonara (B280) and cocktails.
Cons: It is a coworking space, after all. So prepare for that vibe in the daylight hours.
Pros: A new spot on the block, Thailand's first cacao-centric bistro 31 Degrees by Kad Kokoa's founders Nuttaya and Paniti Junhasavasdikul has light wood furniture and chocolate everything. For a change to the morning joe, try Cacao Cinema (B170), an espresso-blend featuring Chumphon cacao beans.
Cons: It's not exactly an easy walk from BTS Asoke, at around 1.5 kilometers.
Pros: This is an affordable and spacious location to move around comfortably. Brainwake is an easy, no nonsense cafe to get work done with natural light and a quiet atmosphere.
Cons: The chairs aren't that comfortable, and it's more than a kilometer from either Asoke or Phrom Phong.
Pros: Easily reached from Thonglor, workers here will find a lot of natural light, an outdoor seating area, and for a change in java, try a selection of tea-based drinks, like a hot matcha latte (B140) made with Uji green tea or the iced hojicha latte (B140).
Cons: A limited menu.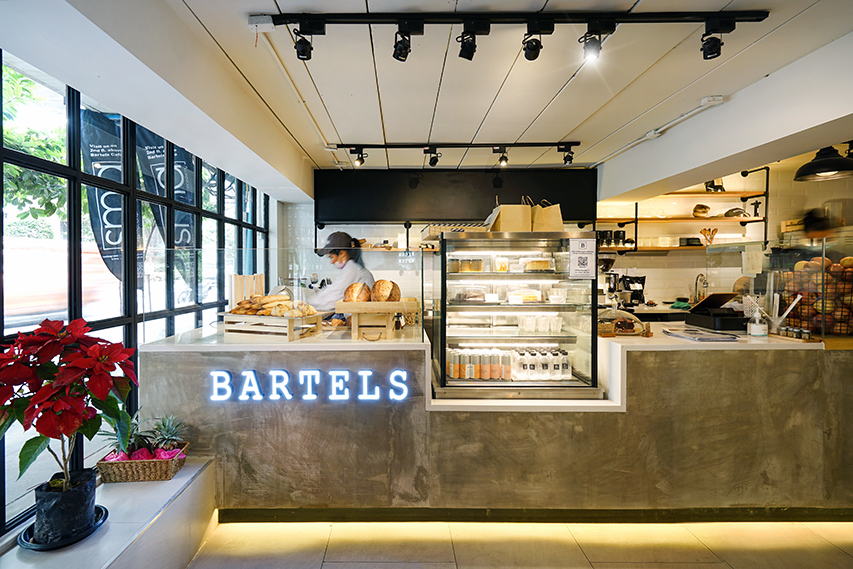 Pros: A stone's throw from the BTS station, this bakery features great sandos, decent coffee, and the best sourdough ever. The airy, minimalist Nordic feel is conducive to a good day's work. Grab a baguette (B100) and get busy.
Cons: B200 to B300 for a sandwich is pretty steep.
Pros: With plenty of daylight and cafe-centric food to accompany their high-end coffee, outlets are easy to access and you'll be hard pressed to find a better way to start the day than their eggs benny with Paris ham (B340). If you get bored, Velaa Sindhorn Village is awash with lunch options when you get peckish.
Cons: The coffee here is no joke—and at no small price—and on the downside it's around 900 meters from BTS Chit Lom, a long way in a Bangkok downpour.