BAR
Paper Plane Project
This Thonglor co-working space is a cafe by day and a bar by night.
Situated on the 40th floor of T-One Building at Thonglor,
Paper Plane Project
lets you work for free and provides an escape from the office drudgery.
"Most people hate to work in their office," Watcharakiat Thangjitpudtapong, a digital marketing representative for Paper Plane Project, tells BK Magazine. "So, we wanted to provide them with some form of escape here at our place."
The space ticks all the basic office boxes: light-wood office desks, an abundance of natural light, and comfy chairs—better than ours at BK Magazine at least.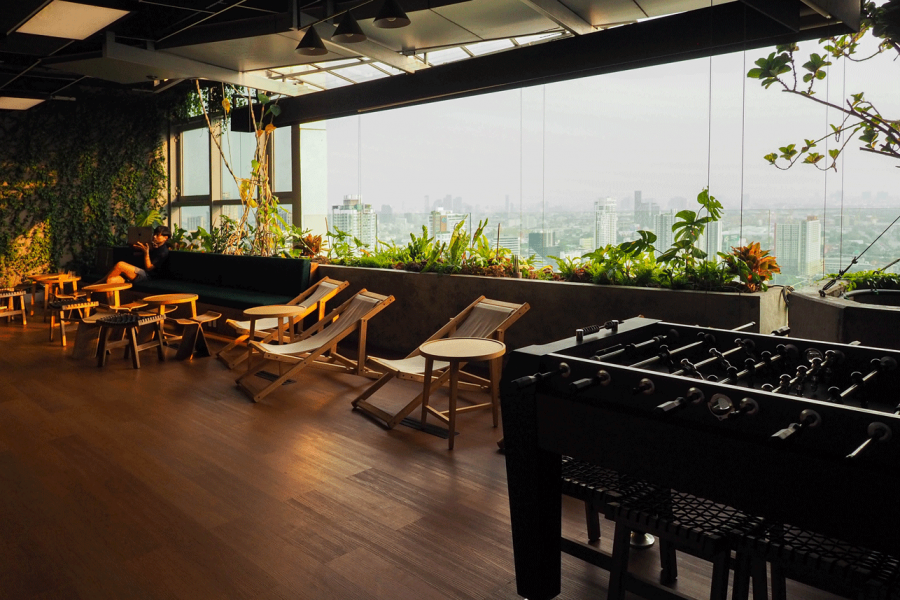 Deadlines got you down? PPP has a place to recover. Grab a seat on the sofas or lie down on the deckchair while pretending you are on a beach vacay. Your boss and assignments can wait.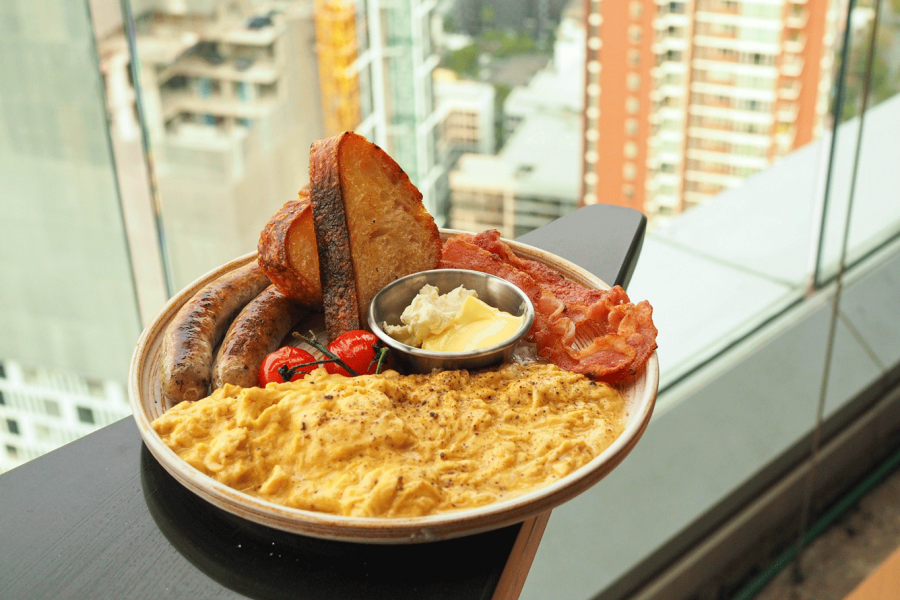 Also, who wants to work on an empty stomach? The menu isn't full of jaw droppers, but they serve their purpose well: comfort. The all-day breakfast set, dubbed the Paper Plane Brekkie (B240), is commendable; the scramble eggs are rich and creamy and the accompanying sourdough is tangy enough—not to mention two hefty pork sausages.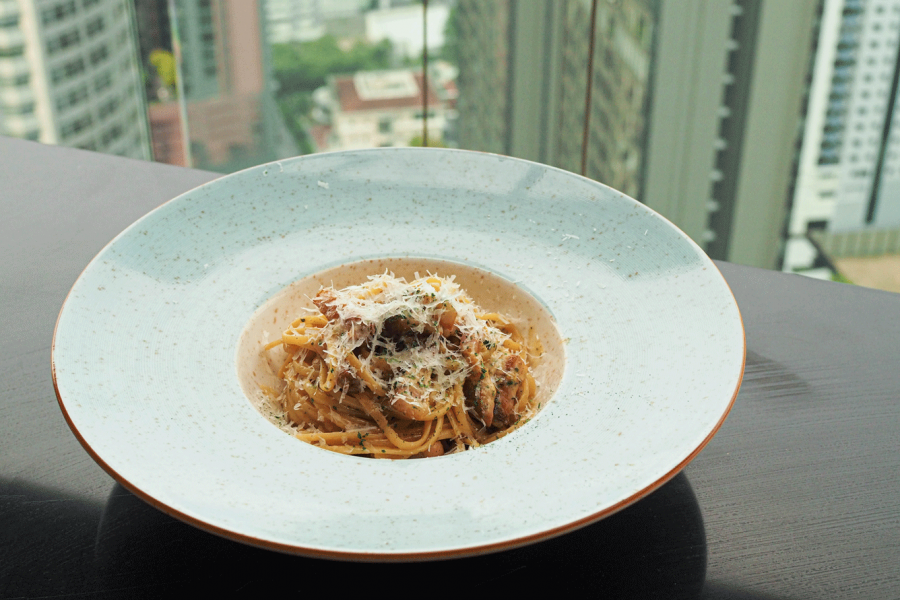 The pancetta carbonara (B280) has the right amount of creaminess but we also detect a slight runniness—but not the kind that would cause an uproar with Italian food aficionados. It is far from perfect, but enough to get your work day going.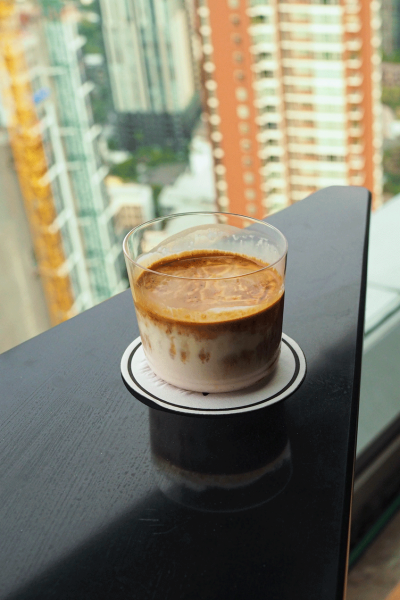 The drinks here are also quite satisfactory. The brain behind the bar is none other than Throntan "Pae" Siriwittayacharoen who oversees Phrom Phong's
Bar 335
and Thonglor's
Tichuca Bar
at the same building. The house espresso from the popular Karo Roaster starts at B100, while the latte is B140. Currently, there are two signature drinks. One is their signature dirty (B180) which blends raspberry syrup to give a subtle hint of sweet that goes well with the drink. The other is yuzu coffee fizz (B220), a mix of a clear clarified yuzu juice, citrus cordial, and house coffee.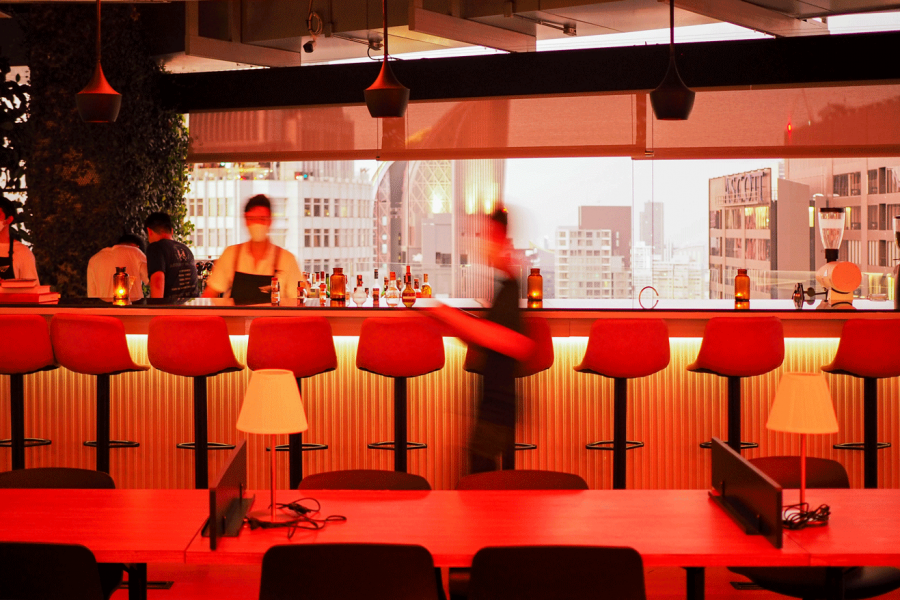 After 6pm, the fluorescent ceiling lights change color, and this co-working space transforms into a bar. Expect live music while you're on OT for your taskmaster, or use the lift to enjoy the rooftop view from
Tichuca Bar
on the 46th floor of the same building.
By Porpor Leelasestaporn.