After a quarter of the year spent in quarantine, Thailand is open for business again. At least, it is if you live here. Aching to get out of town but wondering what that means mid-pandemic? The BK team hit the road this June to tell you what to expect when you travel. Here's a report of our road trip to Chonburi, our fifth and final story in our five-part series pulling back the curtain on traveling in Thailand during the pandemic.
How to get there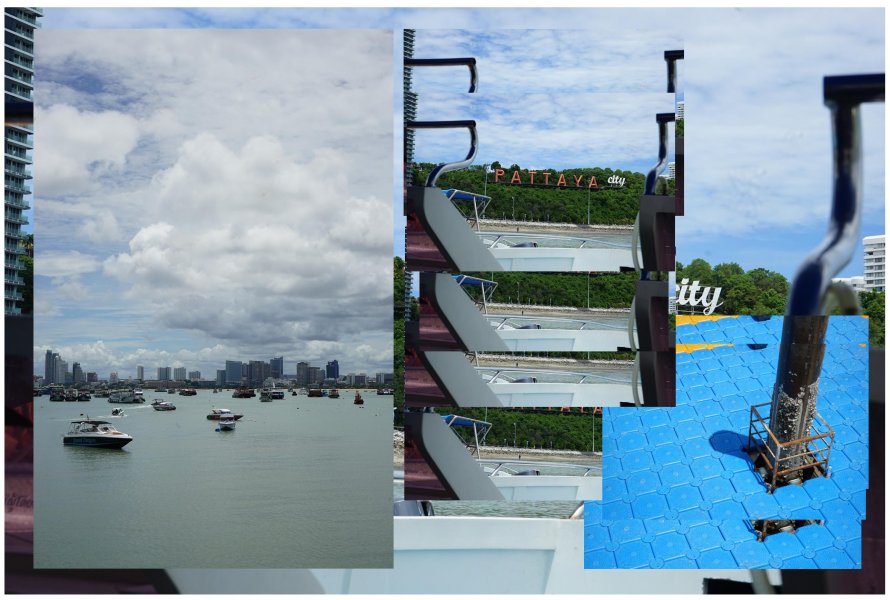 Getting to Chonburi is even easier than traveling to somewhere in Bangkok. All we need is a car, Google Maps and an hour to spare (road trip playlist optional). Apart from when the navigation app tries to lead us to newly constructed roads to heaven-knows-where, the ride is pretty pleasant. There's no traffic, and we arrive at our destination without any transportation woes.
Where to stay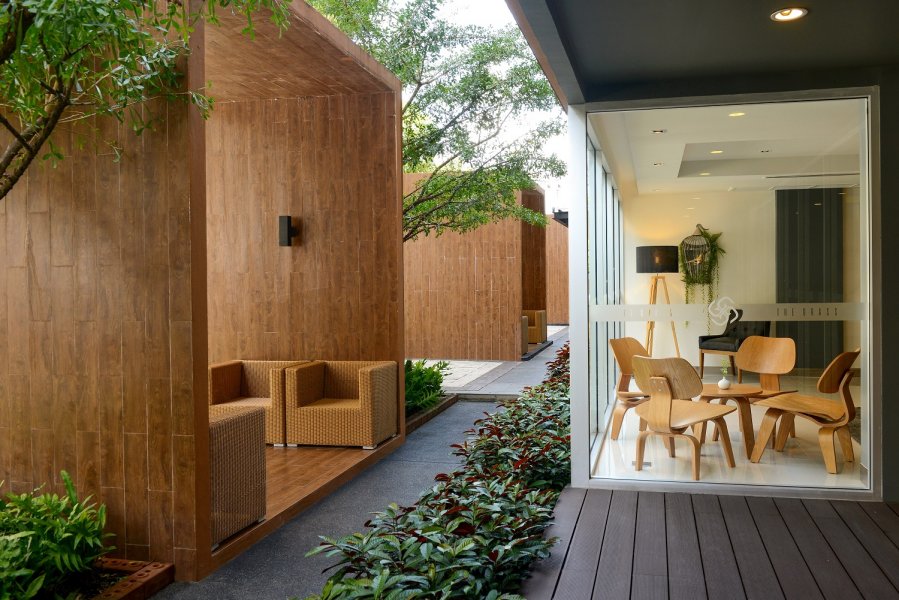 We decide to stay at the low-rise hotel-slash-apartment The Grass Serviced Suites, located in South Pattaya, which is awfully convenient if you want to move around the town. A spacious two-bedroom suite here comes with full facilities—gym, swimming pool, Wi-Fi, amenities and two smart TVs transmitting everything from Japanese and Korean reality shows to Indian soap operas. With the help of a hotel booking website, we get the room, with breakfast for three, for only B1,930/night.
Where to eat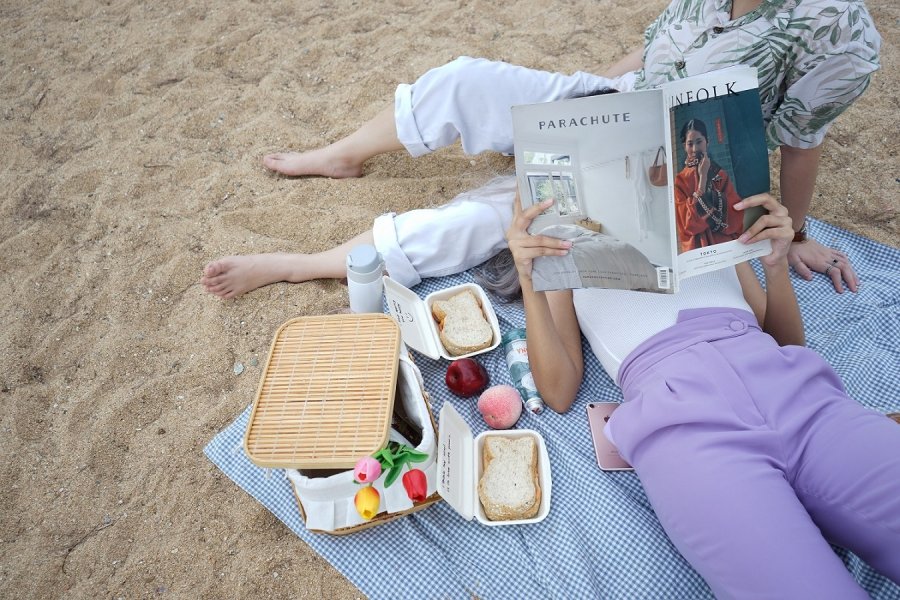 Pattaya without nightclubs? No big deal, we've got a slew of cafes to visit. Our first cafe on the list is the chic, European-esque Ruscello Cafe. It is very photogenic both outside and in, and you can literally take photos from every corner of the cafe. We went for its well-known stone-baked pizza with bacon (B450) and a la carte dishes like creamy shrimp spaghetti (B290) and yum salmon (B280).
Recently, we've seen photos of people picnicking on the beach floating around Instagram, so we visit Cocobeach Cafe to rent their picnic basket set (B690; includes sandwiches, fizzy drinks, a tea tumbler, a gingham tablecloth and plastic tulips), and then we hit the beach for some pics.
Sun-kissed and rested, we fuel up with some khao gaeng (from B89) at The Rice Pot before we hit some other attractions. The cafe offers over 30 side dishes to choose from, like deep-fried pork belly, green curry with chicken and deep-fried tofu larb.
What to see and where to be seen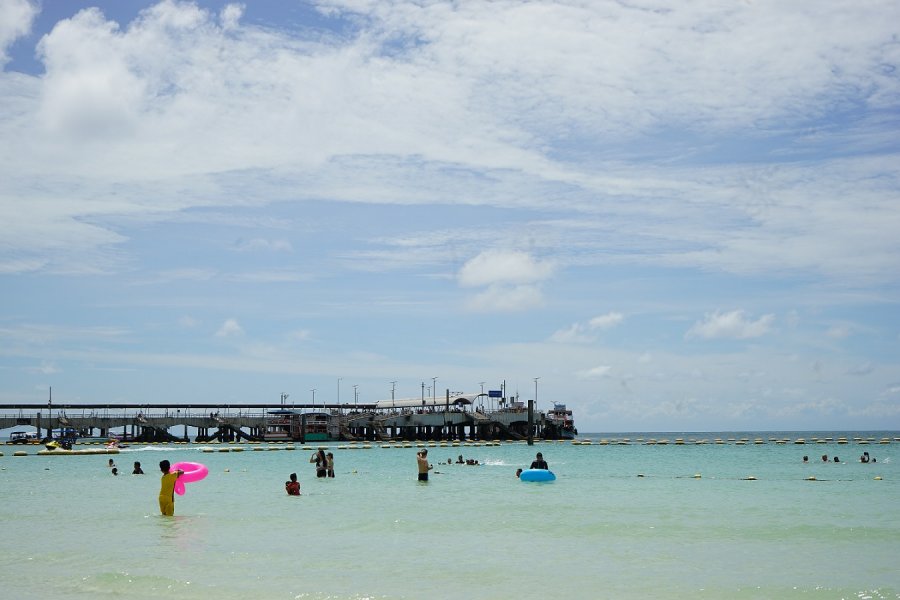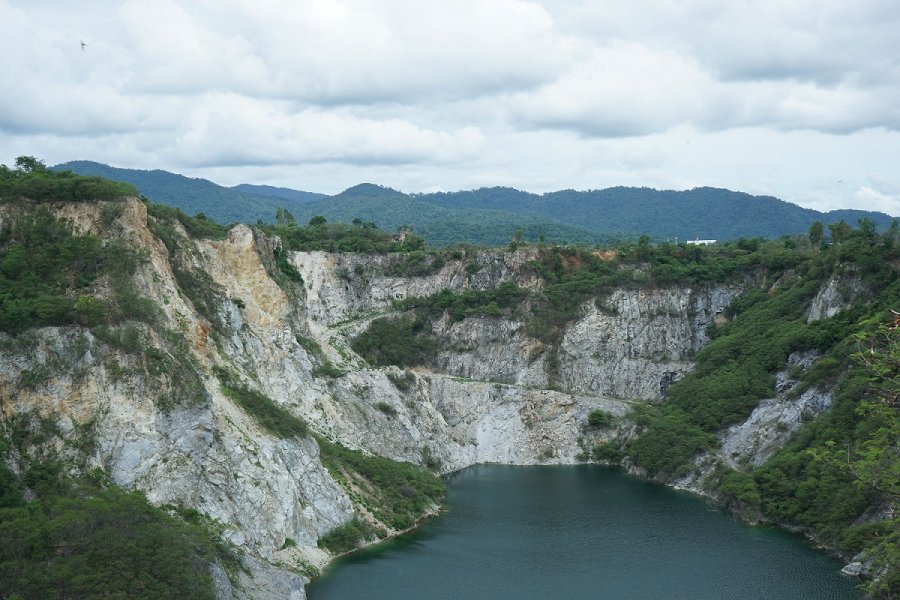 Beaches in Pattaya seem to be packed with visitors, so we hop on a speed boat from Bali Hai Pier to Koh Larn (it takes roughly 15 minutes; B300/person). As soon as we arrive at Koh Larn, we are immediately bombarded by win mortosai trying to convince us to rent their bikes for B300/day. Instead, we take the songthaew (B20/person) to Nha Baan and unwind at the nautical-themed Love on Sea cafe before heading back to the pier to chill out and people-watch on the white sands of Tawaen Beach.
On our way back to the city, we make a stop at the Grand Canyon of Chonburi. Though Google Maps takes us to an unnamed road, again, we eventually arrive without a scratch, get our body temperature checked and soak up the breathtaking sights. If you are the adventurous type, check out the white pebble mountain, located 800 meters from the canyon (FYI: the trail is steep and slippery).
The Verdict
Chonburi and Pattaya are no ghost towns, so expect to get that hustling and bustling vibe but in a (weirdly) calmer way. As for how they are coping with the virus, malls like Central Festival Pattaya and some restaurants are taking policies seriously, except it seems like social distancing has left the chat. However, there are cops with giant German shepherds patrolling the beach, encouraging visitors to wear a mask when they're not taking selfies.